Sir Terence Conran is a designer and entrepreneur whose empire of shops and restaurants includes London's Bluebird restaurant and his eponymous Conran Shop. Conran's career is based on a belief, demonstrated particularly with the setting up of Habitat in the sixties, of the importance of good affordable design in everyday life. Fond of quoting William Morris's dictum: "Have nothing in your houses that you do not know to be useful or believe to be beautiful." He is the recipient of many design awards.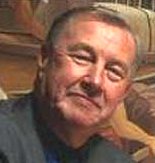 Sir Terence has exerted a powerful influence over the way we prepare and eat our food at home, and the way we eat in public for over 40 years. His first effort at selling food to the masses was the famous Soup Kitchen of the 1950s which was inspired, like much of his work, by French farmhouse cooking. His later mass design and retailing experiments at Habitat changed the way we viewed our kitchens and ushered in the opportunity to use well-designed, affordable and good-looking utensils.

His massive restaurants of the 1990s saw a new revolution in eating out: but while some feel that Conran has democratised eating out, others complain that the popularity of his food has overpowered good traditional fare and that he has inspired a generation obsessed with style over substance.

Sir Terence Conran was born in Esher 4 October 1931 and from an early age he made things, constructing model ships and yachts in a little woodworking shop. Owing to a childhood illness he spent six months away from school, passing the time making doll's house furniture.

He met Don Potter his pottery teacher and pupil of Eric Gill, while he was at boarding school in Bryanston and would stay up all night and drink beer with him whilst firing up the kiln. Sir Terence studied Textile Design at Central School of Arts and Crafts London where he was inspired by Bauhaus' intelligent design.

He would often walk around London at night peering in through peoples' windows and decrying the repetitive style of living. This and his love of Bauhaus helped shape his plain, simple, useful style of design. In 1951 he worked with on projects for the Festival of Britain with Dennis Lennon. The following year he set up a furniture making business in Notting Hill, delivering furniture by the Tube.
After falling in love with French food whilst on holiday in the country he set about opening his own restaurant, The Soup Kitchen, in 1953, which had the distinction of having the second espresso machine in the capital. He sold the business a few years later but didn't rest on his laurels setting up the Conan Design Group and opening the first open air restaurant, The Orrery in King's Road.

As part of the regeneration of Butlers' Wharf he opened the Blue Print Café on the first floor of the building that now houses the Design Museum. Then in 1964, after becoming disillusioned with retailers who refused to buy his furniture or to sell it with any confidence or imagination, he opened the first Habitat store, in Fulham Road.

Mary Quant designed the staff's outfits and bought whole table settings of linen, crockery and glassware for her dinner parties. His charitable Conran Foundation set up the Boilerhouse Project, a gallery and resource for students, designers and the public to stimulate design awareness and discussion, at the Victoria and Albert Museum.
CHRONOLOGY

1952 - Terence set up his own furniture-making business, which started in a basement studio in London's Notting Hill.
1956 - The Conran Design Group was founded, initially as an ancillary business to the furniture-making group. Over the next 35 years, it grew to be one of the largest design consultancies in Europe.
1964 - Terence's career in retailing began in 1964 when he opened the first Habitat on Fulham Road. Habitat was the first shop to identify its products and its image as part of a wider ethos.
1973 - With 18 branches of Habitat open in the UK and plans for the first Habitat abroad (in France), Terence opened The Conran Shop at 77 Fulham Road, the site of the original Habitat.
The first French Habitat. Tour Montparnasse,
1974 - Terence Conran's The House Book was published with huge success. The book began as an in-house training manual for Habitat staff, but quickly grew to become a complete guide to planning and designing the home.
1983 - Habitat/Mothercare embarked on a joint publishing venture with Octopus Books under the name Conran Octopus. The company produces books about interior design, cookery, gardening, crafts and decorative arts, broadly reflecting Terence's design philosophy and style. Terence Conran was awarded a knighthood in the Queen's New Year's Honours.
1986 - Habitat and Mothercare merged with British Home Stores to create a new parent company, Storehouse PLC, of which Terence became Chairman and Chief Executive.
1989 - As part of the regeneration of Butlers Wharf, on the south bank of the Thames, Terence launched the Blue Print Café on the first floor of the building that houses the Design Museum. The Museum was the first in the world to be dedicated to the promotion and examination of design. Terence Conran retires from Storehouse and Habitat is sold. Upon his retirement from Storehouse, he bought back The Conran Shop.

1992 - Since then a number of Conran shops have been opened all over the world from Paris in October to the most recent in New York in 1999. From one of the earliest such as Le Pont de la Tour, which opened in 1991, through to the late 1990s opening of Coq d'Argent, the 90s saw the opening of more than a dozen Conran restaurants, not only in England, but also in Paris and Stockholm.
1993 - Terence formed a new design consultancy, CD Partnership, by the amalgamation of Conran Roche with a team of interior designers.
1997 - Terence opened the BLUEBIRD RESTAURANT, 350 Kings Road, SW3 5UU

The Bluebird Restaurant has a skylit roof running its length. The sleek, contemporary design compliments the steel frame that suspends the restaurant on the first floor overlooking the famous Kings Road. Seating up to 190 people at any one time, the restaurant can accommodate large or small group reservations. Bluebird restaurant serves modern European cuisine and specialises in seafood, some of which is prepared from the crustacea bar.

W: www.bluebird-restaurant.co.uk/
T: 020 7559 1000
F: 020 7559 1111
E: enquiries@bluebird-store.co.uk
1999 - Early December saw the opening of The Terence Conran Shop in New York as part of the Bridgemarket redevelopment under the 59th Street Bridge.1999 CD Partnership changes its name to Conran & Partners.
2000 - Guastavino's and Club Guastavino opened as part of the group's presence in the renovated Bridgemarket development in Manhattan's Upper East Side. Great Eastern Hotel opened, a joint venture between Conran and Wyndham International. Following the success of the current restaurants in London, Zic Bar & Grill opens in Manchester.
2001 - Conran Restaurants opens a Zinc Bar & Grill in both Birmingham and Edinburgh. Terrence Conran Q&A is published to celebrate his 70th birthday. Almeida restuarant and bar opens, bringing delicious, robust French food to Islington.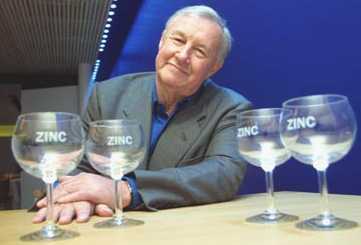 2002 - A new Conran Shop opens in Marunouchi, Japan, reflecting the same passion for elegance, modern furniture and home accessories as the London stores. Senso restaurant opens in Paris. Zinc Bar & Grill opens is Fulham
2003 - Future projects include two new restaurants in London: The Royal Exchange building and Canary Wharf. Also, Zinc Bar & Grill opens in Glasgow.
100 % norske i London
Midt på supertrendy Hoxton Square gir Norge sitt elegante bidrag til Londons internasjonale designuke. - Renhet, integritet og ærlighet beskriver det jeg ser her, sa den britiske designerguruen Sir Terence Conran da han åpnet 100% Norway.
Det er ikke hvem som helst som får legenden Terence Conran til å kaste glans. Briten regnes som en av verdens største nålevende designere, og har skrevet en rekke bøker om design. I tillegg eier han en kjede av møbelforretninger og restauranter.
Det er ingen tilfeldighet at Conran identifiserer seg med norsk design. Han hentet selv mye inspirasjon fra Skandinavia på 1950- og 60-tallet. Akkurat nå føler jeg at det er en innovativ holdning i Skandinavia, og spesielt Norge, sa Conran til Aftenposten etter åpningen.
Jeg ser en renhet i uttrykket, en antikynisk holdning. Jeg kan øyeblikkelig se at dette er norsk, og jeg har et godt nok trenet øye til å se forskjellene på svensk, norsk og dansk design. Den skandinaviske flyten er viktig, den generelle kraften i det dere gjør.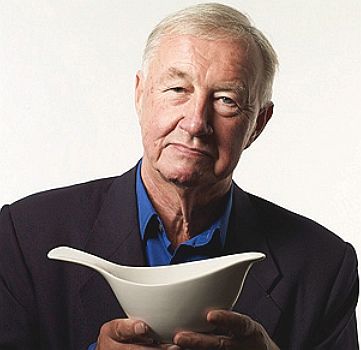 CONRAN HOLDINGS

Conran Holdings is the parent company of the Conran group, the principal activities of which are architecture and design, and the operation of restaurants, shops and hotels in Europe, the USA and Japan.

CONRAN RESTAURANTS

Founded by Terence Conran in 1991, Conran Restaurants Ltd is one of Britain's most dynamic restaurant groups. There are currently 30 restaurants established throughout the UK, London, Paris, Stockholm and New York.

THE CONRAN SHOP

Since opening in 1973 at 77 Fulham Road The Conran Shop has grown to ten international stores located in London, Paris, New York, Tokyo and Fukuoka. The Conran Shop represents a vast selection of all different types of homeware products, traditional as well as contemporary.

CONRAN and PARTNERS

Conran & Partners is a multi-disciplinary architecture and design practice offering expertise in the fields of master planning, architecture, interior design, product design and graphic design.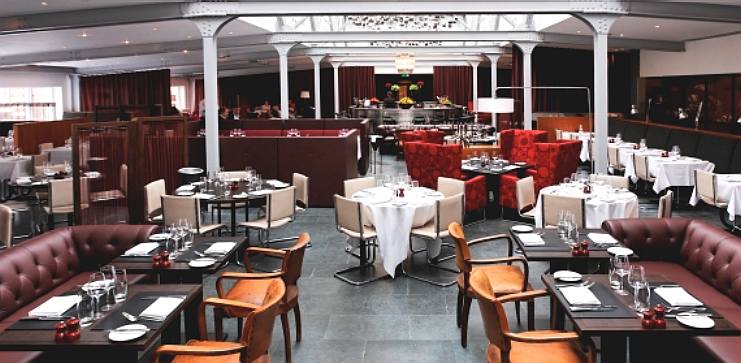 If you require further information and detail on any of the Conran businesses, please contact the relevant people:

Terence Conran Ltd:
Matthew Riches
020 7378 1161 mriches@conran.com
The Conran Shop Press:
David Perez
020 7591 8704 dperez@conran.com

Conran Restaurant Press:
Ros Choate
020 7716 7811 rosc@conran-restaurants.co.uk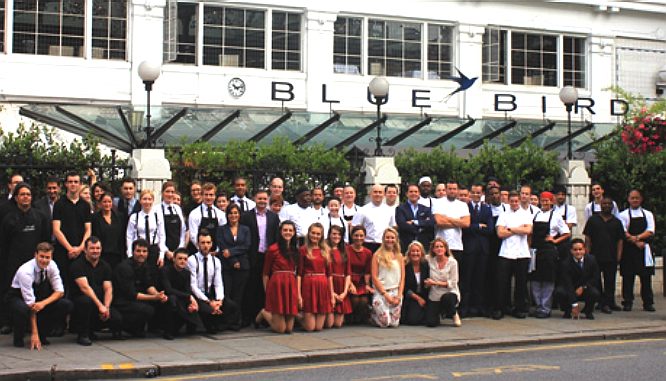 BLUEBIRD GARAGE HERITAGE
Bluebird Garage, at 330-350 King's Road, Chelsea, London, is a Grade II listed building that is now a noted Conran restaurant and retail space, but which had its origins as a noted Art Deco garage complex built for the Bluebird Motor Company, which had connections with Sir Malcolm Campbell.
The garage was built for the Bluebird Motor Company in 1923, designed to the very latest style by the architect Robert Sharp. At the time of its completion the garages were claimed to be the largest in Europe. At 50,000 sq ft (4,600 m2), there was room for 300 cars in the main garage, a further 7,000 sq ft (650 m2) was given over to workshops. On either side of the garage two further buildings contained lounges and writing rooms. The lounges were segregated for ladies, owners and chauffeurs.
The land speed record breaker Malcolm Campbell was connected with the Bluebird garage, initially holding the franchise for Itala and Ballot cars. He raced both of these marques, using this hobby as a form of advertising. In 1925 he also became the agent for the newly founded Chrysler company. As a racing driver he was less than impressed with Chrysler and imposed upon his long-suffering mechanic Leo Villa to wring just enough speed out of it to put up an impressive show at Brooklands.
One of Campbell's maxims was, "Never trade with your own money. Always use that of others", which he demonstrated when the Bluebird garage folded in 1927. The shareholders (of whom Campbell wasn't one) lost their whole investment. He repeated this with another garage at St. James's in the 1930s, again losing none of his own money whilst the backers lost £25,000. His own racing garage at Brooklands, the 'Campbell Shed' paid for from his own pocket, was more successful.
In later years the building was used as an ambulance station.


RECENT HISTORY

The garage area was occupied by the Sainsbury's supermarket chain as an experimental 'concept' shop. Sainsbury's withdrew from the space which made way for 'the shop at bluebird', a high-end clothes, furniture and book shop.



LINKS:
http://en.wikipedia.org/wiki/Bluebird_Garage
http://mydeco.com/the-magazine/style/articles/at-home-with-terence-conran/