Led by renowned industry experts and policy makers from across the defence procurement, R&D, technology transfer and emerging markets, the DPRTE 2013 Keynote Arena will set the scene for the entire event, addressing the issues shaping the defence sector, exploring new markets and debating the challenges and opportunities as outlined in:
KEYNOTE AREA

•The 'National Security Through Technology: Technology, Equipment, and Support for UK Defence and Security' White Paper
•The MOD's Ten-Year Equipment Plan
•The Defence Materiel Strategy
Organisations participating within this year's Keynote Arena include:

•Defence Equipment and Support (DE&S)
•Defence Infrastructure Organisation (DIO)
•Defence Science and Technology Laboratory (DSTL)
•UK Trade & Investment Defence & Security Organisation (UKTI DSO)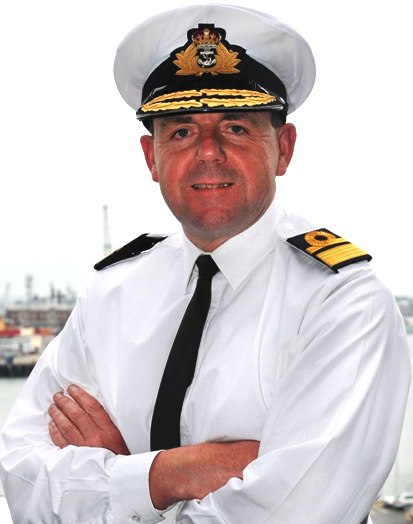 Rear Admiral Ian Jess
The newly-formed Ministry of Defence Marine Specialist Service held this inaugural meeting to consider and select the Services' future requirements.
Admiral Jess is the Director of the Naval Base Operating Centre within the Maritime Domain in DE&S and has recently assumed the new role of ACNS (Support) within Navy Command.
UKTI DSO - 10-7-13 UKTI has announced that British defence exports increased by 62% in 2012 to £8.8bn, the largest increase for five years, seeing Britain now securing 20% of the global defence market - the second largest exporter after the USA.
The Defence and Security Organisation within UK Trade and Investment (UKTI) provides the essential Government-to-Government dimension to company-led marketing campaigns in the export of Defence and Security equipment. Drawing on the wider UKTI experience of trade promotion and working closely with the UK Ministry of Defence and Armed Forces, the Defence and Security Organisation helps build defence-to-defence and wider Government-to-Government relations, and provides access to specialist support, including equipment demonstrations and advice on doctrine and training.

UKTI Defence & Security Organisation
1 Victoria Street, London, SW1H 0ET, United Kingdom
Phone:+44 (0)20 7215 8195
Fax:+44 (0)20 7215 8353
Contact Name:Dominic McNeice
Email: dominic.mcneice@ukti.gsi.gov.uk

Web: www.ukti.gov.uk/dso
EXHIBITORS A - Z
A


Amethyst Risk Management - Stand 41b

Amethyst Risk Management is an established, privately owned and independent specialist provider of technical risk management services. Our consistent development and growth since 2007, and our enviable record of successful delivery, means we are well respected in our field with an excellent reputation for satisfying our customers' needs. Our clients include the MOD, UK government and law enforcement, telecommunications and energy companies together with a number of multi-nationals in UK and Europe

Our key services include:
• cyber security and information assurance service
• specialist risk management support
• information security training
• safety management services

We are approved under the government scheme that allows commercial companies to store and process protectively marked information, we have a number of CLAS consultants, and the majority of our consultants hold higher security clearances.

Amethyst is certified to comply with the international standards for quality (ISO9001) and information security management (ISO27001).

ASE Corporate Eyecare Ltd - Stand B15

ASE Corporate Eyecare has 21 years of providing specialist corporate eyecare services. We provide a totally outsourced solution, offering you reduced administration, equality of service, product quality assurance and comprehensive management reporting and control. Our unique intranet-based EyecarePortal is the backbone of our service.


Abbotsford - Stand B18

Abbotsford currently supplies the Royal Navy with bespoke fabrics, furnishings, furniture and mattresses. We have serviced the Type 45 Destroyer and Astute Submarines programmes for five years and currently have supplied furnishings to Minesweepers and bespoke fabrics to Frigates.

Abbotsford recently completed the bespoke tartan livery for HMS Duncan, the final Type 45 Destroyer completed in Scotstoun, Glasgow.

Abbotsford's expertise is in designing, developing and manufacturing flame retardant fabrics in heavy weaves for Military transport and accommodation that meet the Def Stan Standards. Abbotsford's in-house cut and sew operation provides a first class service for specified cushions and curtaining on each naval ship or billet. Every project is bespoke and all are completed on time and to specification.

The Abbotsford staff are meticulous in their preparation to finish and fit out each ship to the highest standards. Abbotsford has recently completed the Burnhill Compliance Assessment with 86% pass and has ISI 9001 & ISO 14001.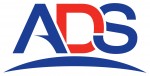 ADS (Partner) - Stand B22

ADS is the premier trade organisation for all companies operating in the UK aerospace, defence, security and space sectors. Farnborough International Limited (FIL), which runs the Farnborough International Airshow, is a wholly owned subsidiary.
ADS operates to create the best possible climate in which its members can do business, including lobbying and media relations work alongside networking and other business-to-business activities. ADS offers a wide range of products and services to help member companies grow their businesses and widen their contact networks with the supply chains in all relevant sectors, including the UK Home Office, UK MOD and in export markets.

A dedicated team of events specialists co-ordinate and manage a comprehensive events programme encompassing everything from large international trade shows through to table-top events and specialist networking lunches.

ADS organises many seminars and events to help members build their export market knowledge and widen their contact networks.
ADS also provides world-class advice on export licensing, industrial participation, anti-corruption legislation and business ethics.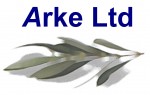 Arke Ltd - Stand B89

Arke Ltd has been specializing in cost estimating, investment appraisal, whole life costing, risk assessment, cost benefit analysis and business case support to government and industry since 1979.

Our staff are professionally qualified and experienced in a range of key disciplines including production engineering, financial mathematics, business systems, systems engineering, naval architecture and software engineering.
Our collective experience in the industry means we bring both defence engineering and financial points of view to the table. Essential for many complex projects, this approach provides the extra perspective to our customers to help them assess and quantify potential investments.

We offer impartial, unbiased advice to our customers through operating as an independent organisation, free from external commercial or manufacturing interest. Our independence is reinforced by providing confidentiality to all parties, whether government or industry. From concept studies to detailed costing of multi-billion programmes, Arke delivers a service that consistently exceeds customer expectations.


Axiom Manufacturing Services Ltd - Stand S74
An exhibitor description will appear here soon

Atlas Elektronik UK - Stand S87

ATLAS ELEKTRONIK UK Ltd, based in Newport, South Wales and Winfrith, Dorset, is a leading supplier to the UK MOD, the Royal Navy and to other defence departments and corporate customers internationally. With its staff of around 380 highly qualified employees, the company provides a diverse range of products and services in the defence and security markets. Our business delivers world-leading systems both above and below the water line.

With a long heritage of underwater defence technology, Atlas Elektronik UK has expertise in every area of maritime technology covering both submarine and surface ship systems. We can offer modular and flexible products as well as research and advice in all aspects of the maritime domain. Our cable, fibre optic and support division has a business pedigree that can be traced over a century of success. We can offer cable design and manufacture, programme support, and through-life support once our systems and products are in service.

Our products are supported by a world-class open system architecture capability.

Atlas Elektronik UK is 100% owned by Atlas Elektronik GmbH, a joint company of ThyssenKrupp and EADS.


B


BAE Systems (Operations) Ltd - Stand G37

Description to follow.

C

Chronos Technology Ltd - Stand B13
An exhibitor description will appear here soon


Cranfield University - Stand B24

Cranfield is the right university partner for today's dynamic defence and security environment offering high-quality education, professional development, research and consultancy services tailored to defence and security.

Based at the Defence Academy of the UK at Shrivenham, Cranfield University is the academic provider to the UK MOD for all postgraduate education and training in Engineering, Science, Acquisition, Management and Leadership.

Educating serving military personnel on a daily basis, Cranfield's academics gain an intimate understanding of current operational challenges and requirements. This knowledge underpins our highly relevant and timely research and consultancy services.
Our key strengths:

• Academic partner to the Defence Academy of the UK
• An unparalleled understanding of current operational challenges
• Unique facilities for explosives and munitions development and defence science
• Active in key capability areas: Counter-IED , Unmanned Vehicles, Cyber Defence and Information Operations
• Strategic partnerships with: UK MOD, AWE, BAE Systems, MBDA, Chemring, Rolls-Royce, Boeing and Airbus.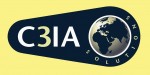 C3IA Solutions Ltd - Stand B43

C3IA Solutions is a UK-based SME specialising in the specification, design, test & acceptance, risk management and operational service delivery of secure information & communication systems. Our collective experience allows us to be empathic to our Defence & Security customers, to identify suitable innovations and to operate with appropriate behaviour. We are flexible, adaptable, output-focussed and have a can-do attitude to even the most difficult tasks that need to be done to achieve the desired effect and to ensure our customers' success.

We are majority DV cleared, intimate with the UK Defence & Security market sector and have a pan-Defence Lines of Development approach. We deliver System of Systems Engineering and Information Assurance best practice, we are ISO 9001 and ISO 27001 accredited for our work. We are actively supporting the delivery of live C4ISTAR and cyber-based systems from procedures to technology at home and on operations.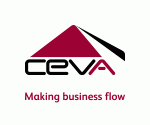 CEVA Logistics - Stand B88
An exhibitor description will appear here soon


CP Cases - Stand S26

CP Cases designs and manufactures high-performance, protective cases and racks used for transport, operation and storage of essential equipment in commercial and military applications. Many products are accredited to MIL-STD-810F, rated IP65 and carry NATO stock numbers.

Offering the broadest range of protective, operational transit cases for broadcast and media, defence and security, medical and scientific and many other sectors, CP Cases' expertise in producing cases, 19-inch rack solutions and bags means an unparalleled range of in-house skill and expertise with rotomoulded plastic, aluminium, laminated plywood, HPP, textiles and CNC foam machining.

CP Cases' products are available in a wide range of standard sizes, and the company can also create custom solutions to meet clients' requirements, used successfully worldwide in a huge variety of applications. Our solutions are trusted by the professionals when they need their kit to arrive. On time. Ready for action. Every time.

D

Derek Lane & Co Ltd - Stand B11

Derek Lane & Co has been operating since 1978 and has expertly combined engineering skills, procurement processes and production methods in that time.

Whether you require a single source item or a complete procurement package, Derek Lane & Co is able to support your needs. Our highly qualified sales engineers are able to identify products visually or via NATO stock numbers and can visit your establishments to talk through your requirements. In addition, our technical and on-site service engineers can assist you from start to finish.
Our full range of engineering skills can deliver cost-effective solutions which are specific to our customers' needs.
Our range of technologies includes Hydraulics; Pneumatics; Industrial; Control valves; Technical Support; and Engineering Solutions.


Defence and Security Tender Services - Stand B50

We assist defence and security companies to submit winning bids. Our clients benefit from our efficient proposal management, proven tender writing and detailed knowledge of defence and security bids. The main services we offer clients are a fully outsourced bid team or completion of interim bid management / bid writing assignments. Our team includes bid directors with experience of major defence and security tenders, an ex-public sector procurement officer and an ex-MOD procurement officer. Our recent assignments include:

• Project managing a tender for an MOD Urgent Operational Requirement and two overseas military tenders for an MOD prime contractor.
• Project managing a specialist tools tender for an MOD prime contractor.
• Delivering bid writing training to an MOD prime contractor.
• Project managing a £60m rail infrastructure tender.
• Performing bid writing on a £500m rail infrastructure tender.
• Writing a tender for a specialist fraud investigation company bidding for a major bank contract.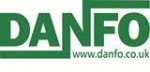 DANFO (UK) Ltd - Stand B81

An exhibitor description will appear here soon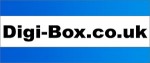 Digi Box - Stand S36

Digi-Box.co.uk serves a range of markets with high-performance video products for mission critical systems. At DPRT we will be exhibiting the best of breed video solutions from world-leading manufacturers, bringing broadcast quality to the defence sector for applications including:

• ISR
o Full motion, low latency HD video and metadata from sensors and long range cameras
o Ruggedised video encoders for airborne systems
o JITC Certified - First and only JITC compliant encoders for HD performance in airborne and ground based applications
• Command & Control
o End-to-end video and KVM connectivity solutions
o Secure video delivery with AES encryption and FEC
• Training & Simulation
o Video & graphics layering, conversion & connectivity
o Real-time collaboration
o Record & distribute training videos live or on demand across barracks with full management capabilities
• Information Systems
o Digital signage
o Video walls
o Touchscreen displays
o IPTV


Denbridge Marine - Stand S42

Denbridge Marine has been a global provider of innovative Coastal Surveillance Systems (CSS) and Vessel Traffic Management & Information Systems (VTMIS) for over 20 years. Research, development, production, systems integration, marketing and support facilities are located in the Cammell Laird Shipyard, Merseyside, UK.

Our iVision product suite is designed to manage the complexities of maritime domain awareness with vessel traffic control and to improve the security, safety and efficiency of government and commercial maritime operations. Utilising our "True Radar" technology with field-proven tracking algorithms, dramatically improves the detection of small, fast moving targets.
The iVision product range provides a configurable and scalable system solution which can be customised to suit multiple end user requirements, either integrating with existing maritime sensors or designing and installing a completely modern maritime surveillance solution.

We provide complete operator training courses using the iVision Simulator operating in live or Synthetic Environment (SE) mode.
Denbridge Marine provides the VTMIS and maritime surveillance solutions for the nuclear naval bases at HMNB Clyde and HMNB Devonport.



DPS Bristol Ltd - Stand S7

DPS are an engineering technology group with a wealth of experience in the offshore oil & gas industry. Over recent years we have developed a number of technologies around water treatment and waste management, both of which are suitable for military applications. We currently have a compact waste to energy unit on HMS Ocean, one containerised with the US DoD and four more being installed into other UK vessels. We are also involved in integrating small waste management technologies and are interested to export.


Digital Barriers - Stand S75

Digital Barriers provides advanced surveillance technologies to the international homeland security and defence markets, specialising in 'edge-intelligent' solutions that are designed for remote, hostile or complex operating environments. We work with governments, multinational corporations and system integrators in the defence, law enforcement, critical infrastructure, transportation and natural resources sectors. Our surveillance technologies have been successfully proven on some of the most demanding operational and environmental deployments around the world.

Our products are designed for mission-critical surveillance applications, as well as large-scale surveillance schemes that underpin public safety and security. We overcome the constraints of conventional surveillance technologies to develop leading-edge solutions, whether the objective is to deliver intelligent surveillance from remote locations, or to provide secure surveillance networks in complex operating environments. Digital Barriers is headquartered in the UK and has regional offices in North America (Virginia, US), Asia Pacific (Singapore) and the Middle East (Dubai, UAE).

E

Extreme Cases Ltd - Stand 41a

Extreme Cases are a UK manufacturer, well-known in the market, as an innovative supplier of cases and enclosures. As the preferred partner of Serco GmbH and part of EDGE UK® initiative – located at General Dynamics UK's site – we work closely with our partners in transforming concepts into products… quickly.

At DPRT 2012 we will be showing the innovative Smart Beam Interactive Planner and a deployable small network in our unique Shock Mounted Deployable Backpacks system. We will also be showing our range of Mil-Std rugged 19" cases and containers. Our engineering team will be on hand to demonstrate the unique features and flexibility of the Extreme products and discuss any projects you currently might be working on.

DESIGNED ENGINEERED MANUFACTURED WITHOUT COMPROMISE IN THE UK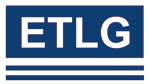 ETLG - Stand S2

ETLG Ltd is recognised for the high level of technical expertise provided by its team of qualified sales engineers who aim to give detailed backup, logistical and application support to customers. The company has always represented major North American manufacturers providing state of the art sensors and systems which are utilised in major military platforms in the UK and worldwide.

In 1990 the company installed a quality system during its initial start-up phase and achieved quality approval soon after to ISO9000 (Currently ISO9001-2008), which is one of the driving forces of the quality standards which the company continuously strives to improve. The company has always operated a programme of quality advancement, and achieved certification to 'Aerospace Standard AS9120' in 2012.

ETLG Ltd Is registered with the US State Department under ITAR regulations. ETLG Ltd also complies with anti- bribery legislation, being TRACE certified in the USA.

F
Fraser-Nash Consultancy Ltd - Stand B29
Frazer-Nash Consultancy is a world-class systems and engineering technology organisation, with an engineering pedigree reaching back into the early part of the 20th century.

We draw on our comprehensive technical knowledge in the defence arena to support the MOD and the wider defence industry across land, air and sea, providing innovation and end-to-end capability throughout the supply chain.

As recognised system engineers and innovative problem solvers we provide a broad catalogue of services associated with research and development; equipment procurement and support; product and system assurance and certification.

These services support a wide range of organisations within the MOD, industrial primes and second tier suppliers looking to improve performance, safety and affordability of their products. Our mathematical and analytical modelling techniques, combined with our comprehensive naval architecture and marine engineering capability, spans ship and submarine platforms, systems and subsystems across the entire lifecycle.


Fire Protection Association - Stand S77

The Fire Protection Association (FPA), founded in 1946, is the UK's national fire safety organisation, providing authoritative advice and information on all aspects of fire safety, risk management and loss prevention.

Our team of highly experienced and qualified professionals offer a comprehensive range of fire advisory, consultancy and experimental services tailored to the clients' needs, from large-scale complex projects to simple one-day consultancies.
With access to world-class testing facilities, including our new fire laboratory and burn hall, we can deliver cutting-edge fire investigations, fire performance testing and research, proof of concept testing and fire reconstructions. As we are independent from all product suppliers and manufacturers we can guarantee a confidential and impartial service delivering objective analysis.
We have delivered high-integrity, cost-effective services to a range of clients including the Ministry of Defence, their agents and supply chain.

Fire Protection Association
Technical Division
London Road
Moreton in Marsh
Gloucestershire
GL56 0RH

Tel: 01608 812500
Email: technical@thefpa.co.uk
Web: www.thefpa.co.uk

G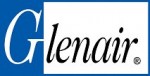 Glenair - Stand B80

Glenair manufactures high-performance interconnect solutions for Aerospace and Defence including:

• Connector accessories and backshells
• Rectangular connectors and assemblies: HiPer-D, Micro D, Nano D.
• Circular connectors and assemblies: Power, Mil-Spec, Ultraminiature.
• Specialised connectors: Hermetic, High-speed, EMI/EMP.
• Fibre Optics: Connectors, Active components and assemblies
• Harnessing components: Conduits, Braids, Heat-shrink, Over-moulds

H

Hopespare - Stand B35

Hopespare has over 25 years' experience in the stock management of hydraulic and pneumatic hose, connectors and assemblies for OEMs. Hopespare is also able to deliver hydraulic and pneumatic system design and installation through most applications and sectors including the MOD. This can include system or component evaluations to improve efficiencies and price reductions.

Hopespare also provide a complete service for the repair, replacement or preventative maintenance of hydraulic and pneumatic systems. Being pro-active to maintenance can significantly reduce downtime and failures so we make sure customers are aware of the importance this entails at the initial stages of any project we undertake.

Hopespare is a distributor for Parker Hannifin enabling us to provide the highest quality product for practically any fluid/air systems application. With the backing and support from Parker Hannifin we are able to ensure sigma six quality controls and DEF STAN conformity for our customers.

Our products are already being sold into many countries around the globe, such as to the USA, Canada, Europe, Malaysia and the Middle East.

As a company, Hopespare have the experience, expertise and knowledge from design through supply to after sales support of all your product needs, from air-brake fittings, nylon tube, to high pressure hose assemblies. http://www.hopespare.com/

I

Infinite Precision - Stand B103

Does your Enterprise rely on cyber? If so, how? The opportunities offered by strategic enterprise-level cyber protection (not to be confused with mere IDS/firewalls) means your business will continue to operate effectively – in spite of the conditions in cyber. As a result, your enterprise is raised above the competition, maximising opportunities.
Infinite Precision Ltd provides expert advanced tools giving strategic predictive knowledge – not only of the state of the Enterprise but the state of cyber.
Ensuring your enterprise is as robust as possible and can maintain performance in the most challenging of circumstances creates a strategic advantage. The ability to identify strategic threats and evaluate the optimum response provides an opportunity to outperform the competition.
Infinite Precision is based in the South West and has been providing expertise to a range of clients for over 15 years. We are ISO9001 compliant and FATS/4 registered for MOD clients.


Indestructible Paints - Stand B34

Indestructible are manufacturers and suppliers of high-performance surface coatings for use in the aerospace, defence and allied industries, particularly the aero engine, aero-engineering and ancillary sectors. Our coatings are engineered to meet the very exacting standards in corrosion protection and chemical resistance required in these industry sectors.
We have authorised distributors in America, Europe and the Far East, and export to over 60 countries from our UK base.
Seventy-five per cent of the coatings manufactured are bespoke and engineered to meet the customer's specific requirements. Research and Development is a large part of the business.
The company is accredited to AS9100:2009 Revision C, ISO 9001-2008 and ISO 14001:2004.

Isode - Stand B48
An exhibitor description will appear here soon

IA Technology - Stand B5

IA Technology is a special technologies company operating across a wide range of market sectors including defence, aviation, renewable energy and medical.
IAT offer innovative, high quality design and manufacturing solutions and specialise in electronic and electro-mechanical devices for demanding environments.
The creative talent of the company's Research and Development team is matched by the enthusiasm and professionalism of the qualified staff working in the production area where electro-mechanical and software systems are produced to a customer's individual specifications.
IAT also offers system integration, supports in-service equipment, undertakes warranty work and reverse engineers as required.
This manufacturing and development flexibility allows for a very fast development cycle when necessary whether it is in Product Realisation for a customer turning their ideas into a product or Electro-Mechanical integration of a system.

For more information, please visit www.iatechnology.co.uk, email info@iatechnology.co.uk or call us on 01432 342377.

J

J&S Ltd - Stand B55
An exhibitor description will appear here soon

K

KBI - Stand B9
An exhibitor description will appear here soon

L

LogiKal Projects - Stand B97

LogiKal Projects is recognised as the leading provider of Project Controls Services. We believe that well tuned Project Controls are a key factor in securing the right outcome for complex projects and our track record demonstrates that. Founded in 2003, LogiKal Projects operates mainly from the UK and Australia. Our success comes from a dedicated focus on the development of total Project Controls solutions by ensuring that processes are effective and supported by the right people and systems. Our approach is to work with our clients to help them to develop solutions which are matched to their needs.

LogiKal Projects Solutions include:

• Project Planning – Commissioning, Earned Value, Scheduling and Forensics.
• Project Controls – Cost Control, Quality Management, Risk, EVM and Change Management.
• Systems Support – Requirements Analysis, Configurations, Implementation and Support & Upgrades.
• Training – Bespoke in-house training commissioned your needs and a selection of industry specific course

M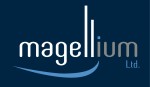 Magellium - Stand B47

Magellium Limited is a fast-growing SME specialising in satellite image processing, digital geography and advanced information technology. Our parent company has successfully delivered R&D projects and operational geospatial services for the French Defence procurement agency (DGA) and the French aerospace research center (ONERA).

1. Signal and Image processing - Design and development of advanced applications using optical and Synthetic Aperture Radar imagery, including algorithms to identify patterns or detect changes in a scene over time. Training solutions for image processing/visualization software.

2. Geomatics - Expertise in remote sensing, photogrammetry, cartography, spatial geodesy, ortho-rectification and automatic image registration. Turnkey solutions to produce, maintain, manage and deliver up to date geographic products at regional or national scales.

3. Advanced IT - Delivery of solutions for EO ground segment including data access, extraction and cataloguing. Development of user services, hosted processing solutions and visualisation tools.

4. Perception and Robotics - Knowledge of applied computer vision, artificial intelligence and interactive 3D visualization. Development of solutions for augmented reality and indoor/outdoor geo-location.



Microwave Amplifiers - Stand B82

Microwave Amplifiers is a Bristol-based SME with over 20 years of experience in the design and manufacture of solid state amplifiers. Our products are deployed globally in a wide variety of applications such as radars, electronic counter measures, jammers, communications, video and data links.

Full in-house manufacture allows us to offer bespoke solutions on fast turnarounds to keep up with the constantly evolving requirements of our customers. This approach also means we can keep very tight control over the quality of our products, and many have been successfully used in extreme environments including aerospace, maritime, and nuclear.

We are always looking for new challenges, so if you have a new system requirement, are suffering from obsolescence issues, or are looking to upgrade a TWT, we would be delighted to discuss how we can help you.
N

Nord-Lock Ltd - Stand B16

Your global trusted partner in bolt optimization

Joining parts together is one of the most critical steps when delivering a product or a system.
The Nord-Lock Group is focused on solving the toughest bolting challenges.

We offer a unique combination of bolting expertise and a wide product range, including wedge-locking solutions and Superbolt tensioners, all designed and developed in-house.

Our Production System includes rigorous internal testing and full traceability. Nord-Lock products have documented success in every major industry and hold several certificates from independent institutes including AbP, DIBt, DNV and TÜV.

We share our experience, knowledge and creativity to help our clients achieve outstanding results.

Our mission is to safeguard human lives and customer investments by securing the world's most demanding applications. The Nord-Lock Group looks forward to being your partner in bolt optimization.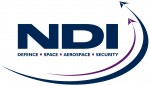 NDI (Partner) - Stand B71

Northern Defence Industries Ltd (NDI) is a nationwide membership-based business development organisation that provides business development services and support predominantly to SMEs operating in the defence, aerospace, space and security sectors. NDI also works with primes and higher-tier companies in those sectors to develop their supply chains.

P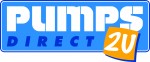 Pumpsdirect2u Limited - Stand B25

Pumpsdirect2u Limited incorporating Pump Installations UK are a independent B2B pump and pumping equipment supplier and installer to the Civil, Construction, Mining, Manufacturing, Chemical, Oil & Gas and Facilities industries.

We have over 20 years experience and have gained a valuable and enviable position supplying blue chip companies with their pumping solutions and advice in Norway, Germany, France, Poland, Italy, Spain, all of UAE inc Dubai and Abu Dhabi, Oman, Kuwait, Iran, Iraq, Jordan, Egypt, Saudi Arabia and Libya. We ship over 40,000 pumps to over 120 different countries each year.

Pumpsdirect2u are a worldwide independent stockist of submersible pumps, diesel pumps, hydraulic pumps, diesel generators, hose and equipment supplier.

Our products are already being sold into many countries around the globe, such as to the USA, Canada, Europe (especially to the UK and Netherlands), Singapore, Australia, South Africa and the entire Middle Eastern Asian countries.

With our team of qualified engineers, supportive staff and the most advanced plant and machinery, we are in a strong position to cater to the immediate requirements of our valued customers in terms of quantity, quality and competitive pricing. We can provide Sales, Installation, Service, Repairs, Maintenance and Commissioning. www.pumpsdirect2u.com
All work is guaranteed and completed in accordance with BS 7671 (IEE wiring regulations 17th edition).


Plextek - Stand B54
An exhibitor description will appear here soon


Phoenix Dynamics - Stand B79

Phoenix Dynamics leads in the design, development and manufacture of electrical interconnection products and systems for the Defence and Security markets. These include electrical cable assemblies, wiring harnesses, IV power connectors and leads, control boxes and electro-mechanical assemblies.

Key customers and current projects include BAE Combat Systems (M777 LW Howitzer), US Army JPMO, Picatinny Arsenal (Artillery Systems), UK MOD (Trust Programme, Platform Harness Systems Provider).

DPRT 2012 has given us an opportunity to present what in effect are the key discriminators in our business: innovative technology, export success (65% of turnover), and steady business growth.

Phoenix Dynamics will be demonstrating some new technologies with potential benefit to electrical interconnection systems users within the LOSA controlled environment. These include adaptors to save space and weight, cables with integral fixing points, and tags with embedded information. Come and talk to us on STAND 46 about your engineering challenges. We shall be pleased to help find a cost-effective solution.


Pricewaterhouse Coopers LLP - Stand S61
An exhibitor description will appear here soon

Q

Qioptiq - Stand B46

Put our capabilities to the test. Qioptiq designs and manufactures photonic products and solutions that serve a wide range of markets and applications in the areas of defence and aerospace, research and development, medical and life sciences and industrial manufacturing. Benefiting from having integrated the knowledge and experience of many world-class companies and leading the world in expertise and facilities, Qioptiq is a key provider to many of the defence and aerospace sector's leading companies and the world's Armed Forces.

With cutting-edge design, driven product development, the latest technology and top-end manufacturing in Western Europe and North America integrated with low-cost yet high-quality manufacturing in Eastern Europe and Asia, Qioptiq provides customer solutions with a cohesive sourcing and manufacturing approach for infrared modules and components, optical modules for military and civil avionic solutions, fully space qualified components and vision solutions for image intensified and uncooled thermal surveillance, target acquisition and engagement.

Q Associates - Stand S39
An exhibitor description will appear here soon

R
Resource Group - Stand B8
An exhibitor description will appear here soon

Ricardo UK Ltd - Stand S23
An exhibitor description will appear here soon


RFEL - Stand S49

RFEL is an innovative electronics design and IP (Intellectual Property) SME specialising in the development of high performance digital signal processing (DSP) techniques and the development of new products for the high-growth markets of Defence & Security, Wireless Communications, Video & Imaging and Test & Measurement.

RFEL's range of products offers customers highly optimised solutions ranging from FPGA-IP-Core level, e.g. Hyperspeed Plus FFT or ChannelCore Flex DDC, to full sub-system level, e.g. Broadband Signal Generator.
RFEL's range of consultancy and design services offers every customer a bespoke solution to their requirements. Whether it is a scientific study, a technical consultancy, the optimisation of an existing design or a complete built-to-specification system, RFEL can provide a profes¬sional and innovative solution.

RFEL's business approach aims to provide de-risked and optimised development results that give customers a turn-key solution with a fast time to market. Our service covers the necessary after-sales support, maintenance and warranty.

Rheinmetall Technical Publications - Stand S56

Rheinmetall Technical Publications (RTP) is a wholly owned subsidiary of Rheinmetall Defence with offices in the UK, Germany and Canada. RTP is a strategic partner to major prime contractors that develop, support and maintain complex equipments. In support of these strategic partners RTP provides supportability engineering solutions, technical documentation solutions and training solutions to organisations from multiple industries.

RTP has over 40 years experience and 240 highly skilled teams of authors, ILS engineers,and training & support specialists providing support solutions in the military and civil environments. Operating in an international environment, customers can benefit from the company's specialist knowledge in multinational programs. This specialist knowledge is reinforced by its international partners and client base in Europe and North America. This knowledge and experience allows our partners to concentrate on their core business, increase their efficiency and add value to their customers.

S

Security Cleared Jobs - Stand B102

SecurityClearedJobs.com is a UK based job board designed and marketed to attract candidates who are Security Cleared or who meet the Security Clearance criteria and are looking for Permanent and Contract opportunities across a wide range of industry sectors.
We specialise in vacancies with the following National Security Vetting levels: DV, SC, CTC, and NATO and currently have over 60,000 registered candidates and over 1000 jobs advertised.

If you are looking for candidates with a level of security clearance and want to find out more about the services that we offer, please come and speak with one of the team on our stand.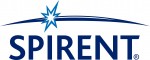 Spirent Communications International Ltd - Stand B12

Spirent Communications plc is a global leader in test and measurement inspiring innovation in next-generation communication networks, devices and applications. Our engineers provide valuable counsel to many of the leading communication standards organisations. We pioneered testing of Ethernet networks, IP Telephony and VoIP, VPNs, Multiplay, Cloud Computing environments, Data Centre networks, CDMA applications, and Location Based Services.

Our areas of expertise include:

Satellite Navigation: GPS, GLONASS, Galileo, BeiDou, QZSS, Sensor fusion and WIFI positioning
Broadband Networking: MPLS, DOCSIS 3.0, DSL, Gigabit Ethernet, and IP
Convergence: VoIP, IP VPNs, IPTV
Next-Generation Internet: IPv6
Wireless: HSPA+, LTE, 3G/4G, CDMA, UMTS, MIMO & Advanced Antenna Technique, and Location Based Services
Enterprise Networks: Cloud computing, virtualization, load testing, system performance, and network & application security


SEA - Stand B44
An exhibitor description will appear here soon

Sea & Sea Ltd - Stand B93

Established in 1979, Sea & Sea Ltd (www.sea-sea.com), which has ISO 9001:2008 certification, is one of the oldest and largest independent distributors of sports diving and underwater photographic equipment in Europe, offering an extensive range of exclusive, high-quality, branded names (such as Sea&Sea photographic equipment, Dive Rite technical diving equipment, IST Proline SCUBA equipment, Liquivision technical diving computers, Luxfer diving cylinders, McMurdo personal safety AIS and PLB devices, McNett products for SCUBA and outdoor activities, Ocean Reef full faced mask and underwater communication systems, Underwater Kinetics diving and sports products, Pinnacle wet suits and dry suits) as well as, more recently, Cobra Kayaks.

Sea & Sea Ltd has also evolved and diversified to supply an extensive range of Underwater Kinetics fire, utility and industrial products (which include waterproof, ATEX approved torches), Lumenyte Security Systems (used by LOCOG at the London 2012 Olympic Games), as well as a number of other safety and security products, to supply the MOD, the Emergency Services, the RNLI, together with the public utilities and manufacturing sector.


Scanna MSC Ltd - Stand G20

Scanna MSC is a leading, British manufacturer specialising in high-performance x-ray screening and detection equipment for high-threat security locations, and field-based x-ray inspection tasks.

Security applications include suspect package/baggage screening, TCSM work, vehicle checks, postal security, weapons detection, post blast forensics and blast containment.

Scanna x-ray products are built to ISO9001 standards and used by the UK MOD, Home Office, Police and Prison Services as well as government, military, police and prison authorities in over 100 different countries worldwide.

All Scanna products are trusted to perform in the harshest environments and are fully supported and maintained by our extensive network of expert training instructors and service engineers.

Products Lines Include:
• SCANWEDGE, SCANTRAK, SCANSILC and ScanX Scout Portable X-ray Equipment
• GATESCAN Walkthrough Metal Detectors
• SCANMAIL Letterbomb Detectors
• SCANMAX Compact Postal Security X-ray Cabinets
• Bomb and Hazmat Containers
• Explosives Detectors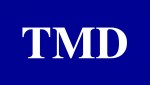 T

TMD Technologies - Stand B17

TMD Technologies Limited is among the world's leading manufacturers of microwave tubes, high-voltage power supplies and transmitters for Radar, EW, Communications, EMC RF testing, and other Laboratory applications.

TMD has over 60 years' experience in the design and manufacture of a wide range of Klystrons, Travelling Wave Tubes (TWTs) and Magnetrons which have gained a world-wide reputation for high reliability and long life. TMD has designed, developed and produced numerous subsystem products for land, air and naval radar, EW and communications applications, particularly in the areas of security and defence. Thanks to our understanding of the complexities of microwave tubes and power supply integration, these products have gained an international reputation for excellent performance, reliability and customer support.

TRaC - Stand B21

TRaC Global is a market leading testing, validation and qualification organisation. TRaC's test and analysis services replicate the electromagnetic, climatic and mechanical conditions encountered in the aerospace and defence environment. This assists companies to qualify the survivability, reliability and interference-free functionality of defence equipment before entering into service.

Our Electromagnetic Compatibility (EMC), Vibration, Shock and CE marking / E-marking and FEA experts will be available at DPRTE to provide advice on physical testing as well as our Early Stage Qualification (ESQ) pre-qualification services.


TRW Conekt - Stand S70

Conekt brings extensive knowledge and experience in delivering engineering solutions and test services to support product development, manufacture and validation.

Our core products include advanced technology concepts and product solutions in the form of vehicle sensing and guidance – UGV / UAV; driver assistance – vision / radar; and electric actuation and control systems.

Conekt also provides independent analysis and audit services such as failure and design analysis, simulation and modeling, and safety analysis and management services.

In addition, we offer testing and validation to defence / military standards, EMC testing including HIRF and lightning, climatics and vibration testing.

V

Venture Inspired
An exhibitor description is due soon
CONTACTS

UWE Exhibition and Conference Centre
University of the West of England
Frenchay Campus
Coldharbour Lane
BRISTOL, BS34 8QZ

Telephone: 0845 270 7066
Email: delegates enquiries@dprte.co.uk
bookings exhibitions@dprte.co.uk
http://www.dprte.co.uk/
MINISTRY OF DEFENCE

Dstl's purpose is to maximise the impact of science and technology on UK defence and security, and the majority of Dstl's work is for the Ministry of Defence. We serve all areas of the department from operational commands to the Defence Reform Unit, Defence Equipment & Support to the different Capability groups.

In addition around 100 military advisors are embedded within Dstl adding essential military relevance and context.

MOD employees can read more about Dstl's work and capabilities on DII (the Defence Information Infrastructure) or the RLI (Restricted Lan Interface).

Dstl is also responsible for championing and developing science and technology skills across the MOD, including managing the careers of Ministry of Defence scientists.


DSTL - ACADEMIA and RESEARCH COUNCILS

We make sure that universities and Research Councils can design complementary programmes of academic research around MOD research priorities for mutual benefit by explaining our categories of research.

Between £7-10 million a year is contracted to around 60 separate institutions from Dstl, this includes through the Centre for Defence Enterprise and the Dstl National PhD scheme, Science and Technology Centres and other parts of the MOD Research Programme.

Dstl's work with Research Councils ranges from collaborating in joint research calls and supporting 'sand-pits' to membership of peer review colleges. With academia we support extra mural research, visiting professorships, studentships and other research cooperation.

Co-operative research allows the exchange of staff and pooling of resources between Dstl and partner universities. Universities benefit from Dstl experts as lecturers or in supervisory roles, and Dstl benefits with access to specialist facilities, research and expertise.

We also care about developing the next generation of defence and security practicing scientists, engineers and analysts and work with students and graduates offering development jobs, opportunities and apprenticeships in addition to PhD support.

Dstl starts from the presumption that work should be conducted by external suppliers (industry, universities and other research organisations) unless there is a clear reason for it to be done or led within government. At present around sixty percent of the approximate £400 million Defence Science and Technology Programme, managed through Dstl, goes to industry and academia to deliver, and Dstl intends to increase the proportion sub-contracted.

More information on how to get involved in the Defence Science and Technology Programme 2013/14 is available in the downloads.

https://www.gov.uk/next-generation-estate-contracts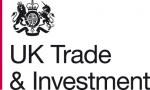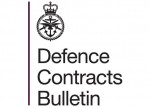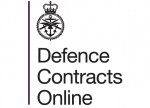 OVERVIEW of CHANGES to DEFENSE ESTATE CONTRACTS

The defence estate plays a key role in supporting the armed forces as they prepare for operations by providing and maintaining infrastructure that meets military needs cost effectively. From 2014 the current arrangements with industry to provide management, maintenance and development of the UK defence estate will expire.

The Next generation estate contracts (NGEC) programme is replacing those arrangements with a mix of prime contracts and capital works frameworks designed to deliver the best possible service for the armed forces and the rest of UK defence, and achieve best value for money for the UK taxpayer.

The first framework are due to be awarded in summer 2013; the first prime contract will be awarded in early 2014 and be in service by summer 2014.

NGEC is working closely with Defence Infrastructure Organisation (DIO) customers and industry to identify best practice and build it into these future commercial arrangements and with wider government to reflect current and emerging policy in the development and procurement of the new contracts and framework arrangements.

The programme aims to involve companies from across industry, irrespective of size or geographical location, whether as potential supply chain partners or potential prime contractors.

NGEC is following EU guidelines in advertising commercial opportunities in the Official Journal of the European Union (OJEU).
What is being delivered?

Following approval by the MOD Investment Approvals Committee (IAC), the NGEC team is developing and procuring a suite of new commercial arrangements that comprises:

4 regional prime contracts delivering routine maintenance services:

Scotland and Northern Ireland
North of England, Wales, the Midlands and East Anglia
South-west England
South-east England
one national and six regional capital works frameworks delivering construction projects, with the possibility of additional functional frameworks for single living accommodation (SLA) and airfield pavements
a single UK wide national housing prime contract delivering housing maintenance services across the UK
a single UK wide national training estate prime contract delivering range technical support, hard facilities management (hard FM), soft facilities management (soft FM), and training range booking services

What is being replaced?

The current suite of estates contracts was let between 2003 and 2005, and comprises:

5 UK mainland regional prime contracts (Scotland, south-west, south-east, central, east) delivering core works and routine maintenance work to existing facilities
2 Northern Ireland regional contracts delivering routine maintenance work to existing facilities
the housing prime contract delivering maintenance, improvements and full upgrades to military homes across England and Wales
the Defence Training Estate (DTE) contract delivering management of training areas, camps and ranges across the UK
Project SLAM delivering new-build single living accommodation at defence establishments across the UK

The future suite of DIO contracts is estimated to be worth from £500 million to £600 million per year, and more than £5 billion over 10 years, exclusive of construction projects and work funded by DIO customers and subject to future financial planning rounds.
Programme principles

In developing the future suite of contractual arrangements, the NGEC team follows a number of principles to ensure it delivers an outcome that is accountable, equitable and efficient:

* value for money
* assurance
* engagement with DIO staff and customers
* engagement with industry, including small and medium-sized enterprises (SMEs)
* engagement with wider government and the public sector
* other principles


VALUE FOR MONEY

In the current fiscal climate it is essential that NGEC can demonstrate that the future contracts will deliver the estate required by our armed forces in the most cost-effective way; the tendering process will be used to ensure that successful bidders have the right culture of continuous improvement and value for money to be able to achieve this.

NGEC will introduce new measures to deliver value for money, including the use of mini-competitions for individual construction projects under the NGEC Capital Works Frameworks, and fixed price schedules and service modules under the prime contracts.
Assurance

NGEC is following the principles of Office of Government Commerce (OGC) Gateway™ process, and is running in 4 stages: initial gate business case, model research, model development, contract procurement and delivery through to main gate approval. The programme is currently at the model development stage.
Engagement with DIO staff and customers

NGEC is engaging with both DIO staff and customers to ensure lessons learnt from current commercial arrangements are built into the research and development of the new contracts, to meet future requirements.

During the initial research and model development stages, the NGEC team ran workshops with DIO staff and customers, and it continues to provide briefings with key internal audiences. Regional roadshows will be run for staff affected by transition to the new arrangements.
Engagement with industry, including small and medium-sized enterprises

NGEC is engaging closely with industry, tapping into its expertise and knowledge and opening up the commercial opportunities to widest possible array of potential prime contractors, subcontractors and supply chain businesses, across the UK and within the EU, irrespective of size or specialisation.

Research into estate procurement practices has included consultation with Shell UK and National Grid plc and NGEC has drawn on an earlier defence estate energy management study that was informed by organisations such as John Lewis, Sainsbury's, M&S, Morrisons, EDF Energy, BP and Gaz de France.

Seminars, conferences and workshops are being held to brief industry on progress and gather companies' views and expertise via professional organisations such as Constructing Excellence, ADS Group, the Civil Engineering Contractors Association, the Business Services Association and the DIO Suppliers Association.

NGEC has held industry focus groups seeking industry best practice to inform contract development across: life-cycle replacement, sustainability and energy, defining the requirement, tender pricing structure, frameworks, pricing and incentivisation, assurance, minor new works, relationship management, estate management, and risk management to make the emerging themes and way forward available to all industry.

During the tendering process for the prime contracts, NGEC is organising site visits for bidders to provide knowledge and affinity for customer requirements, and using competitive dialogue and negotiated processes to help them develop their tender solutions against the statement of requirement.

Local procurement and SMEs. NGEC aims to open the supply chain up to small and medium enterprises; the creation of regional core works frameworks should help towards that and NGEC is working with industry to explore options for greater involvement of smaller and local businesses in regional prime contracts.
Engagement with wider government and the public sector

NGEC has sought best practice from across wider government and the public sector, engaging organisations such as the OGC, Highways Agency, Home Office, National Health Service, Hampshire County Council, British Airports Authority, Ministry of Justice, and the Department for Work and Pensions.

Engagement with wider government will continue during the model development stage, to ensure that the future contracts are sufficiently flexible potentially to absorb work injected from other government departments. The aim is to establish commercial arrangements compatible with current and planned contracts elsewhere in government and the public sector, to support the HM Treasury vision for cross-government procurement.

OTHER PRINCIPLES

Strategic Defence and Security Review (SDSR) and Future Force 2020

The NGEC contracts are designed to be sufficiently flexible to adapt to the emerging impact of wider change programmes on the future size and shape of the defence estate and the commercial activities required to maintain it.
Funding flexibility

The use of input and output specifications will enable DIO expenditure to be properly controlled and managed to ensure the new estate contracts are affordable within the current budget and sufficiently flexible to accommodate future fluctuations in defence spending.
Expertise

The NGEC team has been recruited from across DIO and from the wider public sector and industry, and includes staff with a variety of professional qualifications, and experience of both the current DIO commercial arrangements and contracting arrangements within other organisations.

helpdesk@contracts.mod.uk
https://www.dstl.gov.uk/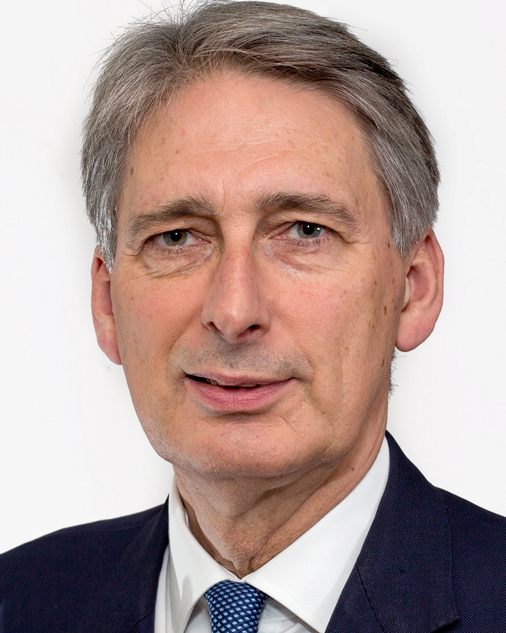 CHANGES TO PROCUREMENT REGULATIONS - JUNE 24 2013

New proposals could save the taxpayer hundreds of millions of pounds by changing the rules governing how Ministry of Defence contracts are awarded. Here, MOD DCB outlines the main points contained within the Government's recent Better Defence Acquisition White Paper.

New proposals have been announced that could save UK taxpayers hundreds of millions of pounds by changing the rules which regulate the award of Ministry of Defence contracts. The motion will see the creation of a new body to replace the existing Defence Equipment and Support (DE&S) organisation and the strengthening of the arrangements governing the procurement of equipment where the MOD is unable to source its requirement through open competition.

Set out by Defence Secretary Philip Hammond, the proposals to revise the single source procurement regulations form part of the Government's newly published White Paper, Better Defence Acquisition. It is envisioned that the MOD will save up to £200 million a year by reforming its existing arrangements for defence equipment delivery, equipment support and logistics supply.

The White Paper outlines plans to establish a new, independent body to oversee contracts that are required to be awarded without competition, either because of specialist Armed Forces requirements or for national security reasons.

Mr Hammond said: "This White Paper represents another significant step in tackling the problems underlying defence procurement. I remain committed to driving structural and cultural change at DE&S to ensure that projects are delivered on time and on budget."

Almost half of the money spent on defence equipment every year is awarded through single source procurement under a system that has been largely unchanged since 1968. The current rules have made it difficult for the taxpayer to obtain value for money because of a lack of transparency and competition in single source contracts, leading to unreasonable profits for suppliers. In 2011, the MOD asked Lord Currie to carry out a review into the system, which resulted in a new framework being recommended.

Following extensive consultation with industry, the MOD has decided to take forward Lord Currie's recommendations and create a Single Source Regulations Office that would independently oversee a system to provide a fair profit for companies alongside incentives to bear down on costs.

The White Paper identifies the three root causes of the problems that have been experienced with the current system: an over-heated Equipment Programme; an unstable interface between those parts of the MOD which request equipment and support services and Defence Equipment & Support, which delivers them; and a lack of business capability in processes, tools and skills, including management freedoms.

Head of Defence Equipment and Support, Chief of Defence Materiel Bernard Gray, said: "Starting the legislative process now means we will be able to implement the chosen model as quickly as possible once a decision has been made about the future of DE&S."

The MOD has recapitulated that its preferred approach to procurement is through open competition in the domestic and global market, as set out in the National Security Through Technology White Paper published in February 2012. However, defence equipment often requires advanced and specialist technology, which means procurement options can be limited to a single supplier to ensure the correct capability is acquired.

Single source procurement has averaged over £6 billion a year over the last five years, as stated in Better Defence Acquisition,and it is likely that it will remain a significant proportion of MOD procurement in the future.

Trade organisation ADS welcomed the MOD's decision to opt for change, arguing that a strong focus should remain on sustainability.

Paul Everitt, Chief Executive of ADS, said: "We recognise that the priority for the MOD is to balance value for money while delivering the capability the Armed Forces require and we welcome initiatives to reform and improve processes.

"When it comes to procurement, the focus should be on the long-term sustainability of the UK's defence capabilities. The Single Source Regulations Office is intended to provide more transparency between the defence industry and the MOD, offering an opportunity for better project management and greater efficiency. It is important that the new framework is developed in collaboration with all stakeholders, including industry, to deliver the confidence suppliers require when tendering for single source contracts and the best advantage to the taxpayer and the Armed Services."

The MOD also released plans within Better Defence Acquisition to reform the Defence Equipment and Support procurement organisation following the July 2012 announcement by the Secretary of State for Defence that DE&S could potentially become a Government-Owned, Contractor-Operated (GOCO) entity.

Work undertaken to date suggests that the strategic case for DE&S to become a GOCO is stronger than that for other options within the Materiel Strategy programme, following a Value for Money assessment. This has led to a focus on developing and testing the GOCO option further and, in parallel, consideration of a second option which seeks to deliver the identified benefits of the GOCO model while remaining fully within the public sector, known as DE&S+.

The MOD is proposing to let a contract with a contracting entity to operate on behalf of the MOD a limited operating company to which certain services currently being provided by DE&S (the 'deliverer' role) would be transferred, together with the employees providing those services; and to provide and improve the MOD's defence equipment, support and logistics acquisition services, enhancing business capabilities by introducing best-in-class processes, tools and skills, and controlling the management and operation of DE&S.

The contract would be managed by a governor function, which will sit within MOD Head Office.

The contracting entity's core role (through the operating company) would be to act as the deliverer and to inform and deliver the equipment and logistic components of each of the MOD requester's plans. The contracting entity and the operating company would also provide delivery performance and financial reporting, including input to Parliamentary reports. They are likely to continue to play a key role in contributing to pan-MOD standards, policies and strategies (eg with respect to equipment safety, commercial operations and supply chain management, including the strategic industrial landscape), but ownership of such standards, policies and strategies would be retained in the MOD.

Defence Secretary Philip Hammond said: "For decades, MOD has been at a disadvantage in commercial negotiations and reforming single source procurement will radically change how MOD conducts a high proportion of its business. The new independent body will deliver a more effective and efficient way of providing the specialist capabilities our Armed Forces need to keep the United Kingdom secure, and at the right price."

For more information visit: www.gov.uk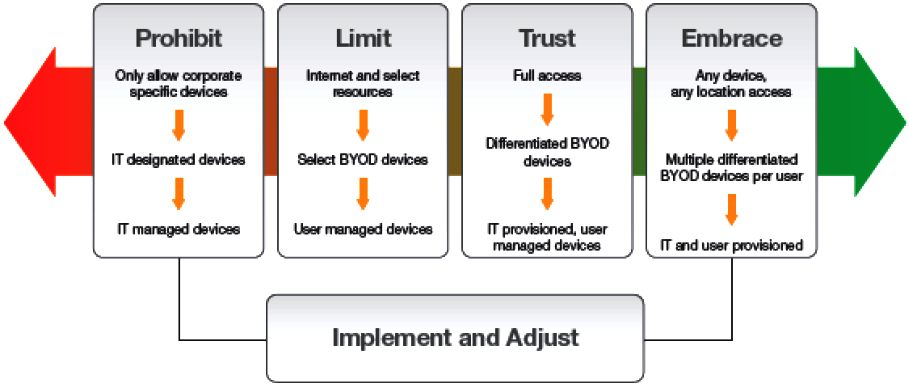 BRING YOUR OWN DEVICE (BYOD) - A DEFENCE PERSPECTIVE JUNE 24 2013
Members of the UK Council for Electronic Business focus on Secure Collaboration and seek to understand and 'position' the evolution of Bring Your Own Device (BYOD) for their organisations. A Mobile Computing Vision paper from the MOD makes reference to BYOD, and here UKCeB members Jez Nash and Andrew Rix of HP present MOD DCB an overview with a defence focus.

Bring Your Own Device (BYOD) is the use of a personal device in the work environment, and particularly its use to access the enterprise. The concept becomes blurred when personal devices are used for work-related tasks but do not form part of the enterprise. Consumers of technology have become increasingly reliant on mobile devices to assist them in their daily lives and are seeking to introduce their 'highly connected' state into their working lives. The challenge of maintaining security when creating access for personal devices is now being addressed by commercial organisations as the consequence of not doing so is a dilution of a company's ability to maintain control over its information.

The increasing level of personal interaction with ever-present mobile devices is only set to continue with the proliferation of context-aware applications and the expanding range of device types and form factors. The inconvenience of carrying and managing multiple devices of a similar type will enhance the desire of employees to converge work and personal devices. This is evidenced in the commercial world by more and more companies now choosing to support BYOD at some level. BYOD implementations within the commercial sector vary from the basic use of personal phones through to full integration of a suite of devices with wide-ranging access to the enterprise. The latter has been made possible through the evolving technologies of virtualisation and multi-tiered security, which enable personal and work activities to be compartmentalised on a single device. Such technologies, together with the development of Enterprise Mobile Management capabilities, enable appropriate levels of device governance, while affording access to enterprise commodities such as office automation tools, collaborative working environments and business applications.

So is it possible to introduce BYOD within defence? The answer is yes, but the route for doing so is likely to be progressive, starting with Choose Your Own Device (CYOD). This is where the enterprise supports a limited device selection (potentially on a single mobile operating system). This would enable a degree of convergence by offering controlled access to a range of enterprise services.

Both user experience and choice could be expanded over time by extending the operating systems and range of devices supported. The transition from CYOD to BYOD would probably depend upon a risk balance decision that considers the business and operational drivers against and the appetite to embrace advances in technology that could mitigate the perceived security risks with allowing a device of unknown provenance (and potentially limited end point security) to connect to the enterprise. The MOD also recognises there are non-technical considerations to factor in, such as Duty of Care and Health and Safety matters. The accompanying diagram presents an illustrative MOD perspective.

To participate in activities relating to Secure Collaboration across Team Defence, including BYOD, contact the UKCeB at www.ukceb.org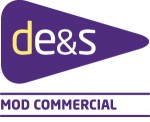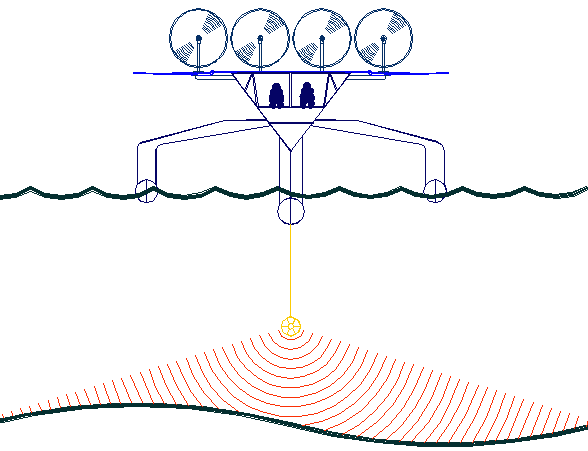 The key to accurate hydrographic mapping is continuous monitoring, for which the SNAV platform, presently under development, is a robotic ocean workhorse. Based on a stable SWASH hull. This design is under development by a consortium of British engineers. The robot ship uses no diesel fuel to monitor the oceans autonomously (COLREGS compliant) at relatively high speed 24/7 and 365 days a year - only possible with the revolutionary (patent) energy harvesting system. The hullform is ideal for automatic release and recovery of ROVs or towed arrays, alternating between drone and fully autonomous modes. UK and international development partners are welcome. This vessel pays for itself in fuel saved every ten years.