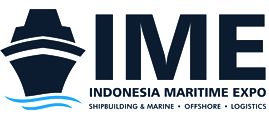 MARINE EQUIPMENT & SERVICES EXHIBITION, JAKARTA CONVENTION CENTRE 5 - 7 September 2013
The Indonesia Maritime Expo (IME) 5-7 September 2013 is the platform for you to strengthen presence and further enhance business strategies and alliances in marine and seaborne trade in the Indonesian market. Encompassing shipbuilding and marine, workboat, offshore and logistics aspects of the maritime industry, this is the place where new product innovations and technologies; cutting-edge maritime defense products and services, as well as current industry trends will be showcased.
Bringing the world to Indonesia, IME sets the stage for all to buy, sell and network with leaders and decision makers of the industry. Combining a comprehensive exhibition, high-powered conference, intensive forum and networking sessions, this is the one-stop venue where provision of market information to vital economic chain of the maritime industry in this high potential market, are made available.

General Information

Opening Hours : 10.00am – 6.00pm daily
Venue : Hall A, Balai Sidang, Jakarta Convention Center, Indonesia
No. of presentations : 4th Edition
Frequency : Bi-Annual
Admission : Business card registration for maritime trade professionals.
Dress code : Business attire
SUPPORTING PARTNERS

Ascoatindo is a Profession Association under the guidance Stankomproglat-DEPNAKERTRANS that was established on August 1, 2006 by 12 people who concern and competence in the field of coating and comes from a variety of industries, both as an users and a suppliers of industrial coating , coating applicators, services consultant coating, universities / R & D as well as practitioners in the coatings industry.Core Business Ascoatindo is the field / sector coating and its application, whether it is protective, decorative and special purpose coatings. In protective coating more emphasis on corrosion control, while the decorative coating more focused on decorative and special purpose coatings for special purposes are very specific and very varied types and applications.





HINABI is an association of Heavy Equipment manufacturers of Indonesia. It was established in 1983, along with the initiation of local production in Indonesia. HINABI consist of various industries in heavy equipment manufacturing field such as Construction and Mining , Road construction, Handling equipment as well as Components and Attachment manufacturers.HINABI mission has been to develop the national heavy equipment industry supported by reliable local industries and reliable human resources.

HINABI Main Objectives are :

To facilitate communication and exchange information among members with regard to any kind of common issue for the benefit of each member

To become a strategic partner to government and other related institutions or organizations in setting up conducive business and industrial environment for the development of heavy equipment industry in Indonesia





INSA (Indonesian National Shipowners' Association) is the association of shipping companies in Indonesia are recognized by the Government based on the Decree of the Minister of Maritime No. DP 10/7/9 dated 6 September 1967 which was confirmed by the Minister of Transportation Decree No. KP.8/AL.308/Phb-89 dated October 28, 1989. INSA was founded on September 6, 1967 with headquarters on Jl. Tanah Abang III No. 10, Jakarta 10160.INSA has a VISION for infrastructure development, economy, unity and unifying tool unity of the people & country, and the MISSION is to share a national merchant service bamboozle. and the function is to unite. protect and promote the interests of members and direct the business's ability to achieve a common goal, to be masters in their own country. Through a long struggle since its inception, INSA has been trusted to enhance national shipping both in Indonesia and / or on trade between countries.
 




To promote and develop the Marine Industry, which includes shipbuilding and repairing industry, off-shore structures fabrication, marine engineering, marine survey/inspection/consultancy and such other marine-related services, consisting of state-owned enterprises, cooperatives and private companies.To form a means of communication between  our members, provide facilities for the discussion on matters for the development of the Marine Industry, provide proper and desirable advice and assistance to our members on all relevant matters.To represent the common interests of the our members in taking such actions as may be necessary together with the Government or Non-governmental Agencies in striving for objectives of the Association, either at home or abroad.
To act as legal source with regards to the opinion of the members in promoting the Marine Industry the Government, the Legislative Body and Public.





Kementerian Perhubungan
Duty of Minister of Transportation is to assist the President in performing government duties in the field of transportation.

Function:

National policy formulation, policy implementation and technical policies in the field of transportation
The implementation of government in the field of transportation
Management of properties / assets under the responsibility of the Department of Transportation
Supervision and implementation of tasks in the field of transportation
Submitting the evaluation report, suggestion and consideration in the field of tasks and functions of the field of transportation to the President

Vision:

Realization of the implementation of a reliable transport service, competitive and provide value-added

Mission:

Maintaining the level of service facilities and communication facilities
Implementing consolidation through restructuring and reform in the field of transportation infrastructure
Increasing community access to transportation services
Improving the quality of communications services that are reliable and provide added value



Kementerian Perindustrian
Long Term National Industrial Development (2025) vision is Bringing Indonesia in 2025 to become a state characterized by the World Tough Industry:World-class industry;
Industrial sector GDP are balanced between Java and outside Java;
Technology spearhead product development and market creation.
In order to realize the vision above 2025, the Ministry of Industry as an institution builder National Industries mission as follows:

* Being a vehicles of subsistence communities;
* Being dynamist national economic growth;
* Being multiplier productive activities in the real sector to the public;
* Be A vehicle (medium) to promote national technological capabilities;
* Become a vehicle for driving modernization efforts and insights of cultural life of the community;
* Being one of the supporting pillars essential to the defense of the country and the creation of public security;
* Be The mainstay of sustainable industrial development through the development and management of renewable
sources of raw materials, environmental management, and has a sense of social responsibility is high.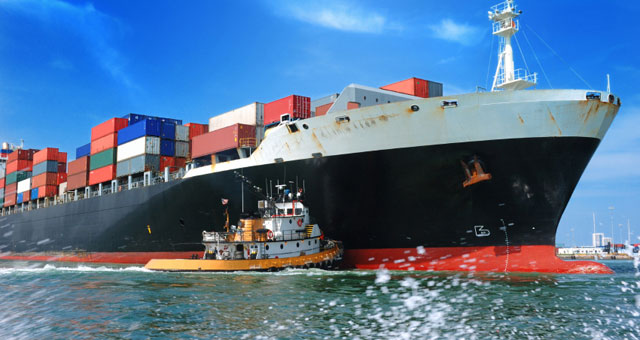 CONTACTS
Ms YEOW Hui Leng
Project Director
Reed Exhibitions
T. +65 6780 4639
E: huileng.yeow@reedexpo.com.sg
 
Ms Karen LEONG
Assistant Project Director
Reed Exhibitions
T. +65 6780 4631
E: karen.leong@reedexpo.com.sg

Mr Gilang Pratama
Project Coordinator
PT.Reed Panorama Exhibition
T : +62 21 2556 5012
M : +62 852 1827 1970
E : Gilang.pratama@reedpanorama.com
Ms Lynette THNG
Project Coordinator
Reed Exhibitions
T. +65 6780 4513
E: lynette.thng@reedexpo.com.sg

Indonesia Maritime Expo (IME) 2013 is the preferred venue to strengthen presence and enhance visibility of marine and seaborne trade in Indonesia. This event is the perfect platform for a British marine equipment manufacturers and suppliers to exhibit their products and services at this rapidly growing ship-building, conversion and repair market, as well as the thriving Indonesia offshore, oil and gas business.
Given the vast potential growth in this important sector, Indonesia Maritime Expo (IME) will also run concurrently with an exclusive maritime conference. IME 2013 will be the perfect place for buyers to gather market information about marine technology, gain industry insider information; and also for UK firms to showcase their marine equipment and services to this relatively new and dynamic market.

There are 9 leading Yards operating in Indonesia.
The UK Group at IME 2013
The Society of Maritime Industries (SMI) is the organiser for the UK Group. Companies are hereby invited to join.
The advantages of joining the UK Group are:
SMI as the group organiser, deals direct with the IME 2013 exhibition organisers, co-ordinates payments, appoints agents and stand contractors, briefs the exhibitors, etc.

Participants exhibit in the UK pavilion with strong visual UK branding which attracts buyers international delegations, agents and distributors.

A business lounge will be provided. A prime location within the exhibition hall for the UK Group has already been reserved.

SMI facilitates UK exhibitors, where eligible, in obtaining UKTI grants for offsetting the costs of their participation at the exhibition of £1,400.

An evening Networking Event is planned.
Contact:
John Southerden, Director BMEA - Society of Maritime Industries
e: bmea@maritimeindustries.org
t: +44 (0)2076 282 555
LINKS
http://www.oceanologyinternational.com
http://www.maritimeindustries.org/Events/Indonesia-Maritime-Expo-2013/11190
http://www.maritimeindustries.org/Events/Oceanology-International-China-2013/9255
http://www.maritimexpo.co.id/supporting-partners
http://www.inamarine-exhibition.net/