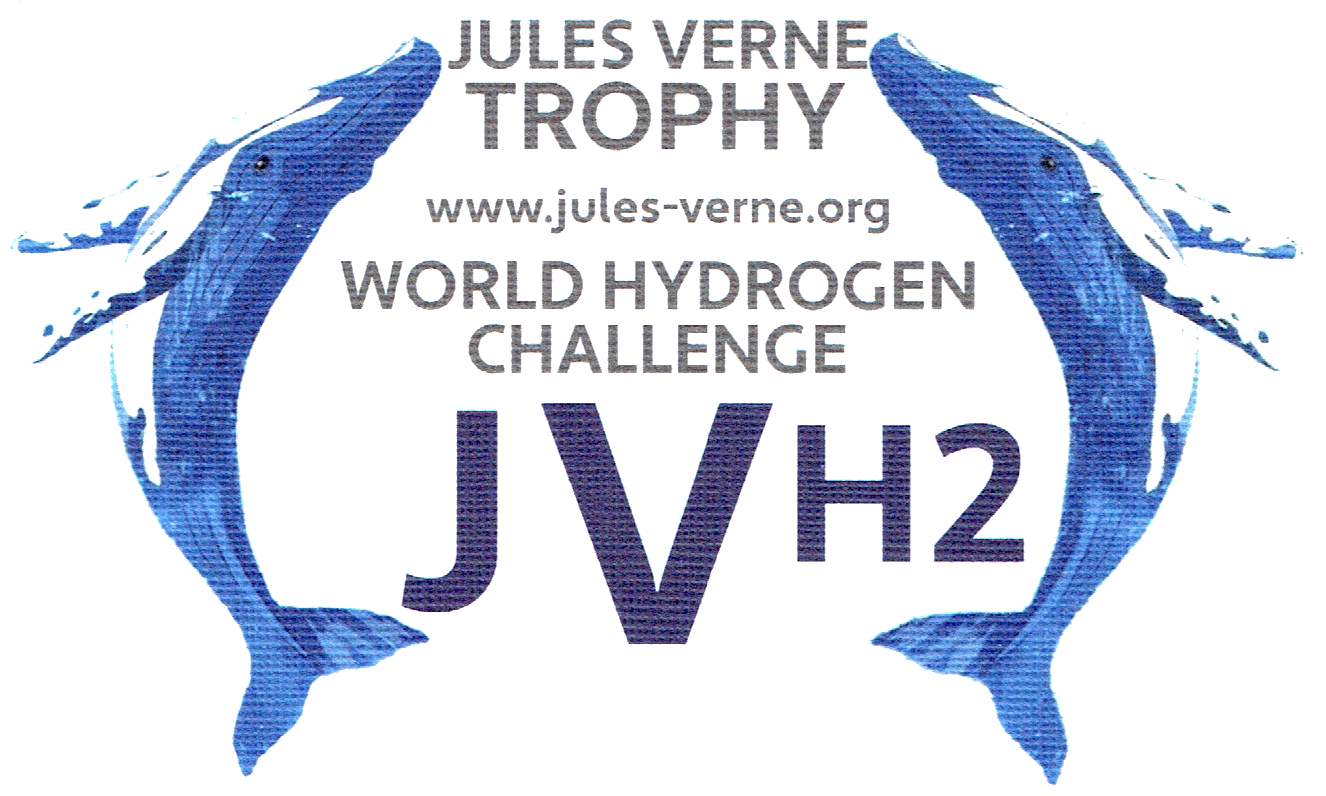 To commemorate the prediction by Jules Verne, that hydrogen would become the fuel of the future, the Cleaner Ocean Foundation is promoting a zero emission racing formula, where competing teams attempt to power around the world in a boat, without any restrictions as to design or size, provided that the vessels use a renewable form of hydrogen, such as: compressed gas, cryogenic liquid hydrogen, methanol, ammonia or peroxide, as their fuel. Renewable means derived from solar, wind or wave power, or net zero, by way of a sustainable form of carbon offsetting.
The 150th anniversary of Verne's prediction is in 2024. Applications and registration of teams open on the 15th of January 2024. JVH2 is a trademark in several classes, that competitors may use under a free issue license, to help promote their world ocean racing project. We are accepting expressions of interest in advance, such as to assist teams raise backing for their attempt. Any existing vessel with an internal combustion engine, may be converted to run on hydrogen fuels, as a qualifying entrant, to compete with electrically propelled fuel cell vessels.
The challenge, if you are picking up the gauntlet, is to help define zero emission marine transport of the future, by pitting one technology against another technology. May the best design win.
CONTACTS
Jameson Hunter, or