TYPES OF GENERATORS
A modern portable generator ..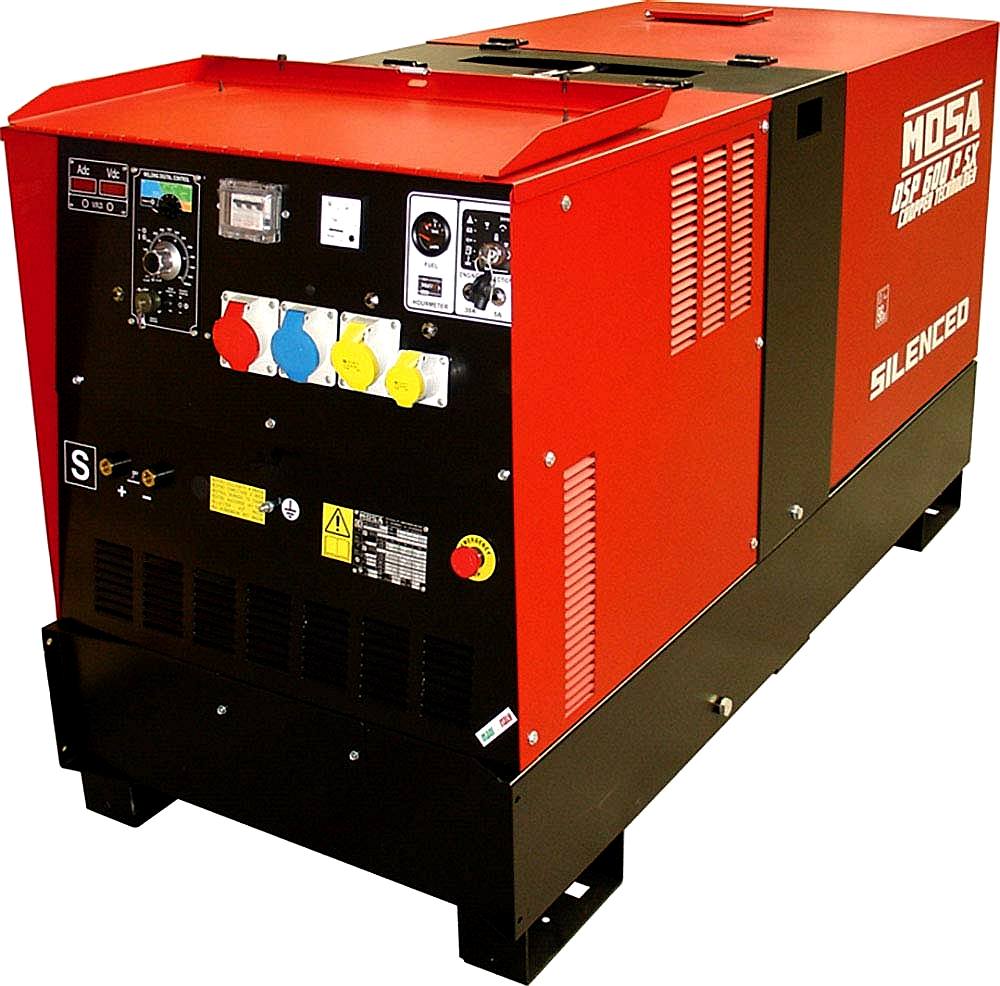 Fortunately, R-Tech came to the rescue with one of their fantastic digital inverter based machines superbly packaged and delivered to us in record time on two pallets. R-Tech TIG units can go down to just 5 amps of current, meaning that you can weld just about any thickness of metal. We needed the hefty 450 amp capability of this neat machine to fabricate the AmphiMax chassis, a real test as to the ability to cope with opposite scales of the welding spectrum. The MTS 450 will be fitted with a water cooling system to increase the continuous work cycle. We also have a TIG 260EXT machine from R-Tech with high frequency start for precision welding and a spool-on-gun rig for welding aluminium fuss-free - where long feeds can sometimes cause problems with this metal becoming jammed in worn cable or PTFE guides. If you have special welding needs, it would pay you to check out the R-Tech range. Copyright photographs, 21 October 2016, all rights reserved. You will need the permission of Bluebird Marine Systems Ltd to reproduce this picture.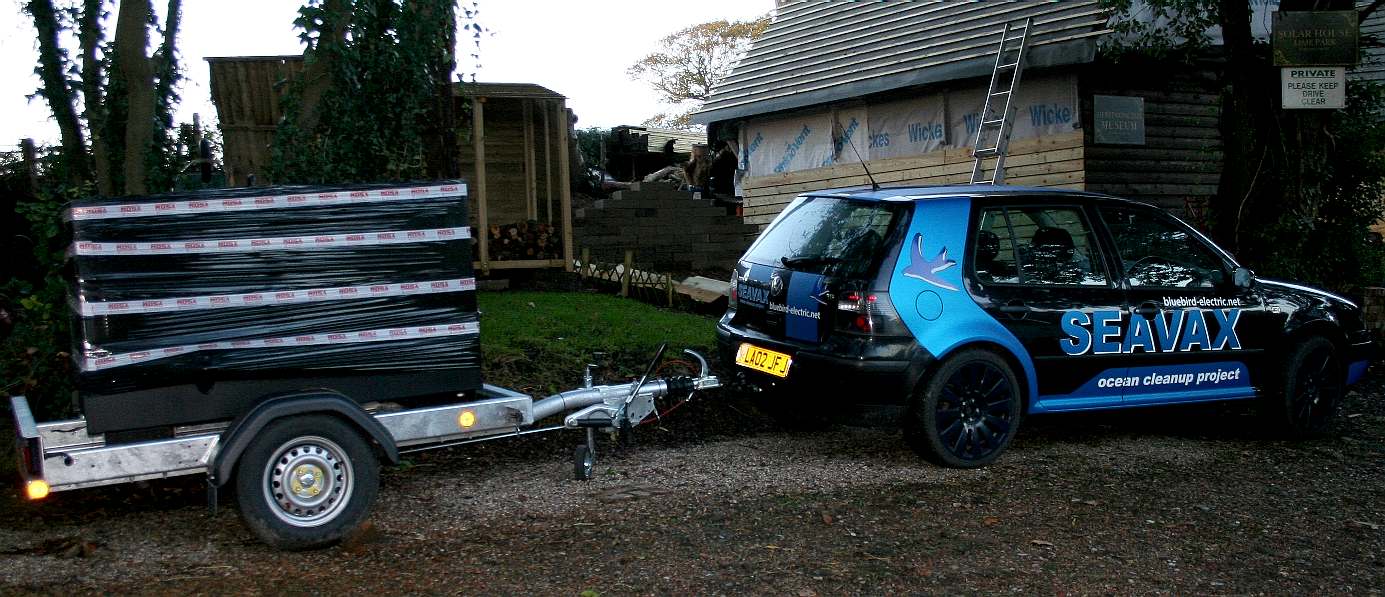 WELDING RIG - This is our welding rig. We needed a portable generator capable of powering our three and single phase welders on site, during the assembly of the AmphiMax and SeaVax vehicles. The MK IV Golf seen above is suitable for transporting the diesel gen-set to any launch site by road, when a 4x4, such as our Jeep, would be needed to position it on rough terrain. Unfortunately, the i3 is not suitable for towing, but can carry reasonable loads in the boot space. We managed 6 bags of sand with no problems.
LINKS & REFERENCE
https://
AMPHIBIOUS LAUNCH - AMPHIMAX - CAB - CHASSIS - CRANE - DIESELS - FLOATATION - GENERATORS - HYDRAULICS - LAUNCH SITE - MODEL 1/20 - TIMETABLE - TRACKS - TRAILER - THRUSTERS - WHEELS