The Mbed NXP LPC 1768, Application and Animatronic support boards
A printed circuit board (PCB) mechanically supports and electrically connects electronic components using conductive tracks, pads and other features etched from copper sheets laminated onto a non-conductive substrate. PCB's can be single sided (one copper layer), double sided (two copper layers) or multi-layer. Conductor on different layers are connected with plated-through holes called vias. Advanced PCB's may contain components - capacitors, resistors or active devices - embedded in the substrate.

Printed circuit boards are used in all but the simplest electronic products. Alternatives to PCBs include wire wrap and point-to-point construction. PCBs are more costly to design but allow automated manufacturing and assembly. Products are then faster and cheaper to manufacture, and potentially more reliable.
Much of the electronics industry's PCB design, assembly, and quality control follows standards published by the IPC organization.

When the board has only copper connections and no embedded components it is more correctly called a printed wiring board (PWB) or etched wiring board. Although more accurate, the term printed wiring board has fallen into disuse. A PCB populated with electronic components is called a printed circuit assembly (PCA), printed circuit board assembly or PCB assembly (PCBA). The IPC preferred term for assembled boards is circuit card assembly (CCA), for assembled backplanes it is backplane assemblies. The term PCB is used informally both for bare and assembled boards.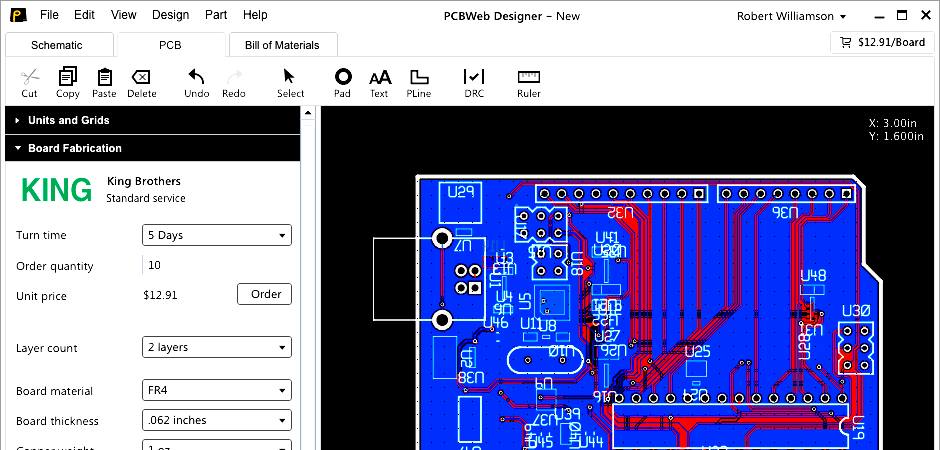 Hardware Design Made Easy. PCBWeb is a free CAD application for designing and manufacturing electronics hardware.
A Chinese manufacturer offering competitive prices over 10 years of trading.
(UL number E351431)
HEMEIXIN ELECTRONIC CO.,LIMITED
Floor, 7 Building, Wanxia Industrial Park,
Tongfuyu Industrial Area,
Shajing St., Bao'an Dist. , Shenzhen,China
Tel: 86- 0755-27373631
Fax:+86 0755-27373632

Email: sales5@hemeixin-pcb.com
Website: www.hemeixin-pcb.com


Mbed autonomous vehicle with manual RC (drone mode) override
ARDUINO - ARM HOLDINGS - BEAGLEBOARD - MBED - PICAXE - RASPBERRY PI
LINKS & REFERENCE
http://en.wikipedia.org/wiki/ARM_Holdings
http://beagleboard.org/project/AUV/
http://beagleboard.org/project/openrov/
http://beagleboard.org/project/Motion+Control/
http://www.pcbweb.com/
http://beagleboard.org/Products/BeagleBone%20Black
http://www.logicsupply.com/products/bb_bblk_000
http://www.logicsupply.com/categories/motherboards/arm
http://www.gotransat.com/tracking/
http://www.picaxe.com/What-is-PICAXE/
http://3drobotics.com/
http://wiring.org.co/
http://www.arduino.cc/
http://www.designboom.com/technology/arduino-factory-tour/
http://www.youtube.com/user/RaspberryPiTutorials
http://fishpi.org/contact.html
http://rockblock.rock7mobile.com/
http://www.yellowbrick-tracking.com/
http://www.raspberrypi.org/
http://international.findmespot.com/
http://www.amsat.org/
http://en.wikipedia.org/wiki/Composite_material#Autoclave_moulding
http://www.enecomitalia.com/ENG/caravans.html
http://en.wikipedia.org/wiki/RobotC