BLUEBIRD MARINE SYSTEMS LTD (BMS) is a think tank for new technology. Our company identifies and anticipates future technology developments and needs for a circular economy (sustainable society), then conducts studies into the viability of such technology as either replacements or supplements to existing technology. The theme for potential investment in emerging technology is sustainability and affordable staged transitions for industry and other stakeholders.
PLEASE NOTE: (AS OF OCT 2019) WE ARE/WERE OR HAVE NOT BEEN FUNDED BY THE UK, OR ANY OTHER GOVERNMENT THOUGH APPLICATIONS FOR SUCH FUNDING ARE IMMINENT.
We are a privately owned company, presently operating on a not-for-profit basis, that is helping to develop an intellectual property portfolio of vehicle designs (under license) from the most promising research and innovations that we identify with, consisting of:
1. Patent marine technology (Zero Carbon=ZC) (boat & ship designs) and the licensing of that technology and know-how to customers internationally on a virtually free basis.
2. Patent vehicle technology (Smart Cities ev infrastructure for cars & commercial vehicles) and the licensing or franchising of that technology, though at present these aspirations have been shelved for lack of interest or funding and to enable focus on marine conservation. We note that in 2019 there were copious calls for proposals to accelerate electric vehicle development. We hope that a person or company takes up our research where we left off.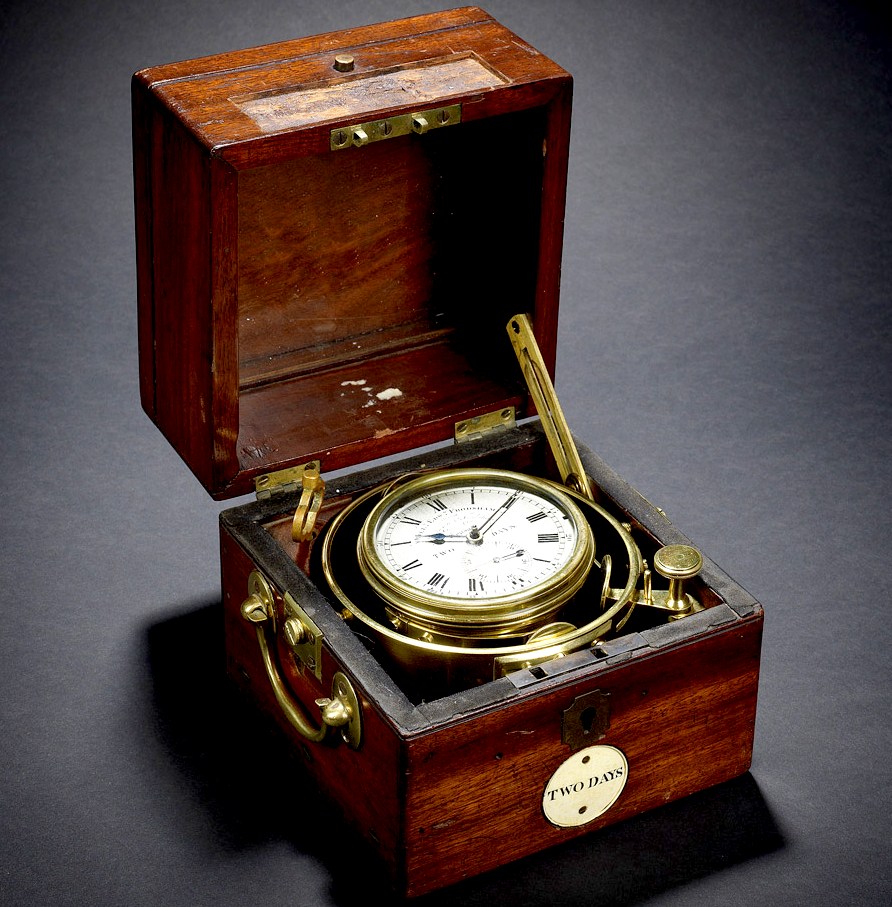 SOLUTIONS - The chronometer was vital to the ability to create charts and safely navigate the world. The first chronometers were invented by a carpenter's son: John Harrison.

A Marine Chronometer is a clock that is precise and accurate enough to be used as a portable time standard; it can therefore be used to determine longitude by means of celestial navigation, along with a sextant to determine latitude. When first developed in the 18th century, it was a major technical achievement, as accurate knowledge of the time over a long sea voyage is necessary for navigation, lacking electronic or communications aids. The first true chronometer was the work of one man, John Harrison, spanning 31 years of persistent experimentation and testing that revolutionized ocean navigation, so enabling the Age of Discovery to accelerate.

The Board of Longitude, charged with finding a solution to this navigation problem, failed to recognise when they had found what they were looking for. This is a frequent problem for experts who only want to recognise solutions that fit within their understanding of current knowledge - not accepting anything that does not conform. They would rather deny a solution. The marine world thought otherwise, gratefully accepting these timepieces as essential navigation aids. This included the Royal Navy's Captain James Cook (HMS Endeavour, Discovery & Resolution) and Captain Robert Fitzroy (HMS Beagle) 1763-1779.
This gimbaled Marine Chronometer seen above was one on H.M.S. Beagle during its second voyage (1831-1836) with Charles Darwin onboard. It sailed to the coast of South America, across the South Pacific towards the Galapagos Islands, New Zealand and Australia, in order to help establish a chain of reliable navigational co-ordinates around the globe.
CONSULTANCY SERVICE
BMS is available for consultation on strategies for governments and corporations in connection with such intellectual property and in particular; blue growth. This service may help organizations to plan for the immediate and long-term future in economic, social and sustainable terms.
SEAVAX & SEANET, CLEANER OCEANS - NOT FOR PROFIT PROJECTS
In association with academic and other (charitable) organisations, BMS has pledged to assist in the development of ocean going vessels to tackle the growing problem of plastic waste, by contributing specialist know-how and design expertise.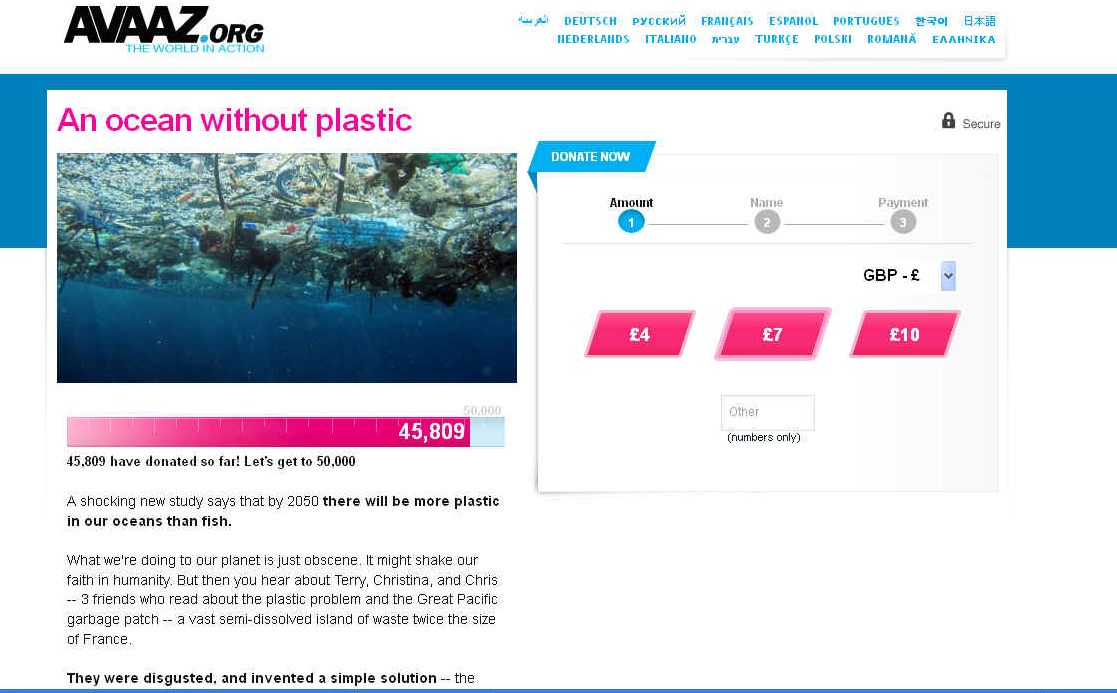 Donations to SeaVax and other projects March 14 2016 10:35 GMT. Please note that our not-for-profit arm does not receive all of the monies raised by Avaaz funding, but will receive a generous grant to further specific project targets. As of May 2017, the administration of the SeaVax project passed to the Cleaner Ocean Foundation, with Bluebird Marine remaining as R&D and technical support to the project on a not-for-profit basis. The company completed the tasks agreed, to include final reports and accounting in follow on years.
SUSTAINABLE OCEAN TRANSPORT INFRASTRUCTURE
Developing ships that can deliver goods around the world without polluting the planet is now a goal that the United Nations and IMO are not only supportive of, but actively encouraging innovative solutions. Zero carbon marine transport is now a commercial reality. Investors are invited to help us exploit the potential for such high performance technology.
ROBOTICS
BMS advises on the development of robots for humanitarian purposes such as rough terrain emergency rescue, specializing in chassis design. See our suggestion for an all-terrain hexapod based robot that (theoretically) could run as fast as a human.
PRIVACY POLICY
We respect the privacy of visitors to our site(s). We may use maps API(s) in accordance with and by by reference to the Google privacy policy, a link to which is included here: http://www.google.com/privacy.html by way of compliance with those terms and conditions which may change from time to time - and which you can view for yourself here: https://developers.google.com/maps/terms
EQUAL OPPORTUNITIES
BMS is an equal opportunities employer. In line with many enlightened businesses, we discourage discrimination on any ground, in compliance with Article 14 of the European Convention of Human Rights. The civil service is an example of an administration that actively discriminates against employing socially disadvantaged persons. We offer any person the chance to grow, based on their skills, abilities and dedication.
TRANSPARENCY
Information as to company structure and the private ownership element is available via Companies House, but we publish such information on this page so that potential contributors (sponsors and private donators) will have confidence in the not-for-profit nature of the company and the integrity of our officers.
In our modern age anti money laundering is high on the agenda of the UK government with the aim of generating more taxes and preventing crime. Rules are therefore in place as to declarations of share holdings where such holdings exceed 10% or more of the capital, profits or voting rights.
BMS was set up as a £1,000 pound company in 2008. Only three ordinary shares of the one thousand theoretically available, have been issued as of 21/10/19. No person or outside company therefore has 10% of the potential share capital - where 10% control of BMS would mean one person or entity owning at least 100 shares.
Share options in BMS (or any other company) that may have been offered by way of incentives have long ago expired and there are no plans to repeat any such offer or offers in the pipeline. This is because of the not-for-profit aims of the company. Though, the company does need to attract funding or other support in order to maintain a research and development capacity and may at some point in the future need to branch out to further company objectives.
DIRECTORS
At present (11-10-19) BMS has one director, comprised of one person and two shareholders.
Our director is:
1. Christina Dusart
Chris Close was the SeaVax project director until 2018 for which expenses only were payable, with grateful thanks for his efforts. Chris will lead any Zero Carbon vessel project that is funded into 2020 and beyond.
Christina Dusart heads up general administration with Briggette Dusart for which no remuneration is payable at present. The company is supported by shareholder and director loans and other donations in between grant funding and donations.
You can pay to obtain much of this information from Companies House, but we provide it here free.
REGISTER OF SHAREHOLDERS
| | | |
| --- | --- | --- |
| SHAREHOLDER | NUMBER OF SHARES | PERCENTAGE OWNERSHIP |
| . | . | . |
| Briggette Dusart | - one £1 one pound share | = 0.1% ownership of the company |
| Katherine Hudson | - one £1 one pound share | = 0.1% ownership of the company |
| Issued share repurchased by BMS | - one £1 one pound share | = 0.1% ownership of the company |
| . | . | . |
There is no cross or circular ownership in BMS as may be the case if another corporation owned significant shares in the company (taken to be above 3% in some countries) and no share issues are planned - to keep BMS on a not-for-profit basis and complication free for the foreseeable future. We understand that there is a general duty to eliminate circular ownership once that comes to the attention of any corporation in the US, for example - and for this reason we aim to remain uncluttered - where approaches have been made as to purchase of shares in return for (equity) funding.

BLUEBIRD MARINE SYSTEMS LTD
SOLAR HOUSE
LIME PARK
HERSTMONCEUX
EAST SUSSEX
UNITED KINGDOM
BN27 1RF
Company No. 06577058
Status: Active
Date of Acquisition: 06/02/2013
Company Type: Private limited with share capital
Country of Origin: United Kingdom

Annual Returns: 25 Apr 2019
Annual Accounts: 30 Apr 2019

Company Type: Private Limited Company
Nature of Business (SIC): 72190 - Other research and experimental development on natural sciences and engineering
LINKS
atoz/business/hailsham-bn27/sc/bluebird-marine-systems-ltd
http://www.ev-info.com/ev-technology
http://www.companieshouse.gov.uk/
COPYRIGHT
Where copyright is claimed for this site as a whole due to the considerable original written content and technical and other pictures, there are pictures and reviews of published articles that we/you are permitted use of provided that they are for legitimate purposes as per Sections 29, 30 and 31 of the Copyright, Designs and Patents Act 1988 as may have been amended. Please also note that where photographs have been modified by our artists, to enhance their qualities, that a fresh copyright is created such that pictures of Sir Malcolm and Donald Campbell (by way of example) which would normally be free of copyright under Section 57 (a) or (b) of the Copyright, Designs and Patents Act 1988, are given a new lease of life from the date of fresh artistic creation, which includes digital altering and additions. Having said that we never refuse permission to reproduce our works where use is for genuine review, educational, study, or for non-profit making events, such as by legitimate charities. We would though encourage suitable acknowledgement while accepting third party rights under Articles 9 and 10 of the European Convention of Human Rights.
Use of our/any registered trademarks will always require a License, even if used by a charity, but for non-profit making concerns (like ourselves), we generally grant a free (sub) License with the generous help of our supporting associates. You should though apply to us, such as not to break the law and potentially commit a criminal offence.
CHARITY ASSOCIATION
We cooperate with other organizations, especially those that are charitable and of a not-for-profit nature. One such not-for-profit concern is Cleaner Ocean Foundation Lid (COFL). COFL provide us with free content and media reviews, and keeps our legacy pages for us by arrangement with the previous owners of the site. If for any reason BMS were to cease to exist, this site will revert to its former ownership and any and all licensing arrangements will expire.
THE BUMBLEBEE CANNOT FLY
"According to recognized aerotechnical tests, the bumblebee cannot fly because of the shape and weight of his body in relation to the total wing area. BUT, the bumblebee doesn't know this,
so he goes ahead and flies anyway."
This curious scientific anecdote underscores the approach we at Bluebird Marine Systems take when facing a challenge; we become bumblebees. We first of all believe a task can be done and just look for how to do it. Because, if you believe something cannot be done, then you will never find a solution, because you cannot conceive that there is one, making it pointless to look. We are reminded of this story because we have a colony of bumble bees in our courtyard. They do not bother us and we enjoy watching them defy the laws of physics. Call it inspiration if you will.
BUMBLEBEES CAN'T FLY - Magnan refers to his assistant André Sainte-Laguë. Some credit physicist Ludwig Prandtl (1875–1953) of the University of Göttingen in Germany with popularizing the idea. Others say Swiss gas dynamicist Jacob Ackeret (1898–1981) did the calculations. Howsoever it came about, it is plain that you should not entrust the creative spark to theoreticians. They'll scupper you before you begin with a barrage of negatives. Worse still, these scientific glory seekers will put off investors, who, tend to believe these highly qualified party poopers - because investment depends on qualified support. For this reason we would rather show than tell. We'll let the theoreticians tell you we've achieved (or are trying to achieve) the impossible - and maybe generate another amusing scientific anecdote for future generations.
The earliest reference to the above quote is in a 1934 book: "Le Vol des Insectes" by French entomologist Antoine Magnan (1881–1938). The following passage appears in the introduction:
"Tout d'abord poussé par ce qui se fait en aviation, j'ai appliqué aux insectes les lois de la résistance de l'air, et je suis arrivé avec M. Sainte-Laguë à cette conclusion que leur vol est impossible."
This translates to:
"First prompted by what is done in aviation, I applied the laws of air resistance to insects, and I arrived, with Mr. Sainte-Laguë, at this conclusion that their flight is impossible."