The Italian Coast Guard is commonly known as the Guardia costiera, but its official name is "Corpo delle Capitanerie di porto" or the Corps of the Port Captaincies. It is part of the Italian Navy, but administratively is located in Ministry of Infrastructure and Transport. It was first established by royal decree in 1865, but has been reorganized at various times subsequently. Like the US Coast Guard, the Guardia costiera is a true multi-mission agency. In addition to being a corps within the Italian Navy, it is responsible for maritime search and rescue (SAR), maritime law enforcement, protection of marine resources (including those underlying the continental shelf), safety of commercial and recreational navigation, and fisheries law enforcement.
The Guardia Cotiera's general headquarters in Rome functions as the Italian Maritime Rescue Coordination Center (MRCC). Reporting to headquarters are 15 Maritime Directorates, similar to USCG District Offices. Numerous operational units, including 54 Captains of the Port (COTPs) are located throughout the nation. There are also an aviation component and a group of diving specialists. The Guardia costiera is responsible (through its Marine Casualty Investigation Board) for marine casualty investigations and it conducts port state control (PSC) examinations of foreign ships calling at Italian ports.
When engaged in protection of the marine environment, it works with the Italian Ministry of the Environment; when engaged in fisheries law enforcement, it works with the Ministry of Agriculture; and when engaged in enforcement of laws against smuggling and illegal immigration, it works with the Ministry of Justice. During the 13 January 2012 casualty involving the cruise ship Costa Concordia off Giglio Island, the commanding officer of Patrol Boat 104 famously chastised the ship's master for leaving the ship while passengers were still on board. The Marine Casualty Investigation Board conducted the investigation of that casualty and its lengthy report has been submitted to the International Maritime Organization (IMO) for further distribution.

CONTACTS
International Maritime Organization
4, Albert Embankment
London
SE1 7SR
United Kingdom

Tel +44 (0)20 7735 7611
Fax +44 (0)20 7587 3210
Email: info@imo.org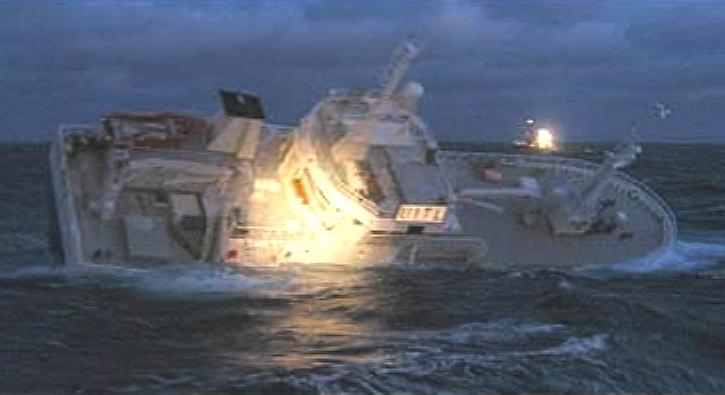 A Russian trawler sinks off the coast of Norway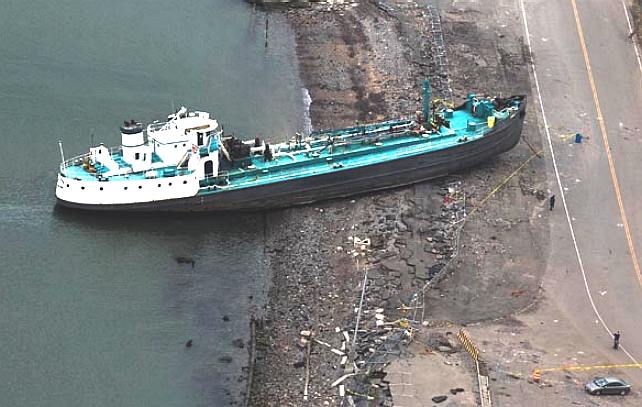 Storm Sandy casualty - a tanker runs aground 2012
LINKS & REFERENCE
US Coast Guard Automatic Identification System Overview
http://www.maritimeprofessional.com/Italian-Coast-Guard