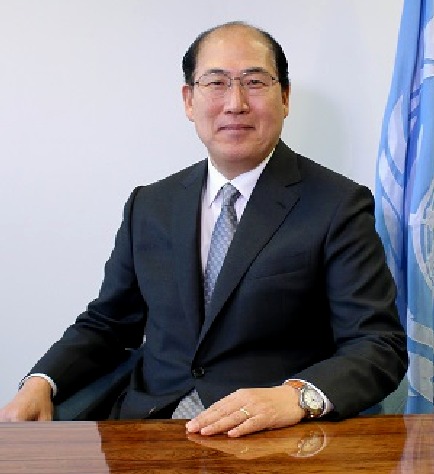 KITACK LIM - Mr. Kitack Lim (Republic of Korea) was elected as the Secretary-General of the International Maritime Organization (IMO), with from 1 January 2016, for an initial term of four years. He started a second term in January 2020.
JANUARY 2020
Six years on from filing of a patent and bringing this matter to the attention of the IMO (See below) they are finally putting autonomous vessels on their agendas. The braking effect on technology development is staggering. We are still no further forward on hybrid propulsion, also proposed in a patent application (now granted).
The waterborne sector is highly fragmented, with diverse actors and administrative structures, covering ports, maritime and inland shipping. The resulting barriers inhibit innovation and the necessary R&I dialogue to maximise impact. The establishment exerts pressure in Red Flag Act fashion to prevent advancement over conventional bunker fuels, fearing clean technology advancement. But we are in the middle of a climate emergency.
This reminds us of the history of John Ericsson's propeller and John Harrison's marine chronometers. It took years for coal powered paddle steamers to replace sailing ships. Let us hope that with global warming threatening all species on earth, that the stick-in-the-mud attitude of ship owners, might be galvanized to arms. You can forget any leadership from Navies. They are always on the trailing edge of the development curve, and limited as to creativity with rules of employment in any event - save in times of war.
All development depends on the unreasonable man, where the reasonable man accepts the status quo. You cannot be adventurous in a position like Kitack Lim. His whole life has been learning rules and regulations and negotiating acceptance of them. How then could such a mentality come up with something new, to depart from what he has been taught and he is in turn seeking to teach.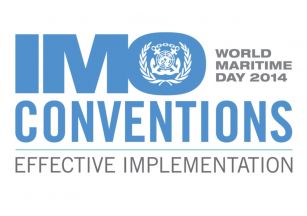 JANUARY 2014
At the end of the first day of the first session of the Sub-Committee on Ship Design and Construction (SDC), Mr. Koji Sekimizu said the theme provided an opportunity to shine a spotlight on those IMO treaty instruments which have not yet entered into force, as well as wider and more effective implementation of measures already agreed or in place.

Treaties still to enter into force include:
* The International Convention for the Control and Management of Ships' Ballast Water and Sediments, 2004;
* The Hong Kong International Convention for the Safe and Environmentally Sound Recycling of Ships, 2009; * The Nairobi International Convention on the Removal of Wrecks, 2007;
* The 2010 Protocol to the International Convention on Liability and Compensation for Damage in Connection with the Carriage of Hazardous and Noxious Substances by Sea (HNS); and
* The Cape Town Agreement of 2012 on the Implementation of the Provisions of the 1993 Protocol relating to the Torremolinos International Convention for the Safety of Fishing Vessels.
There are many International organizations concerned to prevent accidents (loss of life) at sea of which the IMO is the most influential based on other treaties such as SOLAS. Loss of life may be caused by freak weather conditions, but is more commonly caused by collisions at sea, either with other boats, icebergs, or by running aground. All of these depend on human performance, the seamanship of a captain and his crew. There are though now, many vessels that are unmanned, using computers to navigate. Properly developed such a system will take AIS to the next level: Super-AIS, a Collision Avoidance System (CAS) that seeks to prevent accidents by taking the helm to superhuman levels of performance.
Bluebird Marine Systems would like to promote a CAS internationally, by making the SNAV robot navigation system available economically, with certification or type approval and clarification as to legal issues relating to liability - who might be at fault in the event of a claim? This may not be so critical from a military point of view, but very much on the agenda for commercial fleet operators who need to avoid complications.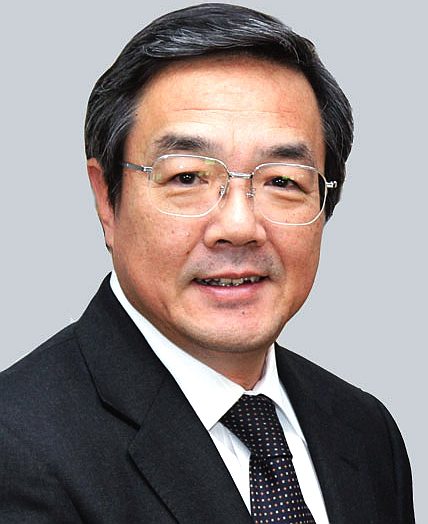 Koji Sekimizu
REVIEW OF SHIP SAFETY REGULATIONS - 18 JUNE 2013 BRIEFING STATEMENT
IMO Symposium on the Future of Ship Safety Statement urges comprehensive review of the existing safety regulatory framework:
The IMO Symposium on the Future of Ship Safety, held on 10 and 11 June, at IMO Headquarters in London, has recommended that the International Maritime Organization (IMO) carries out a full review of the existing regulatory regime, in order to meet future needs and expectations.

Following two days of intense discussions on a wide range of issues impacting the future of ship safety, the Statement of the Participants of the Symposium recommends that IMO's Maritime Safety Committee (MSC) (which is meeting for its 92nd session from 12 to 21 June) should:

• consider how to improve data collection and increase its availability in order to support monitoring and development of safety regulations;

• consider how to better integrate risk-based methodologies and the latest analysis techniques into the safety regulatory framework to provide a sound scientific and practicable basis for the development of future safety regulations;

• consider ways of encouraging a safety culture beyond mere compliance with regulatory requirements;

• take into account the burden any new or changing regulation(s) place on the seafarers and consider how this burden can be minimized; and

• consider undertaking a long-term comprehensive review of the existing safety regulatory framework with a view to ensuring that it will meet the future challenges associated with the application of new technologies, the human element, the needs of the maritime industry and the expectations of society, taking into account the ever-increasing pace of change and technological advancements made since the 1974 SOLAS and the International Load Lines Conventions were adopted.

Speaking at the close of the Symposium, IMO Secretary-General Koji Sekimizu said that the fascinating, stimulating and insightful Symposium had considered wide-ranging issues, relating to a more goal-based, risk-based approach.

"With regard to data collection: there is no doubt that more and better data, and the use of the latest methods to analyse them, are central to the development of future regulations based on risk," Mr. Sekimizu said.

"Second, there is no doubt in my mind that a safety culture that goes beyond mere compliance is essential in the future. Ships will become more complex and, as they do, we must move away from safety being simply a series of box-ticking exercises. That approach is not good enough now, and the administrative burden must be reduced," he said.

"Third – and this is perhaps the most far reaching – you have considered whether the current safety regulatory framework is appropriate for responding to the future challenges and innovation and new technology associated with the ever-increasing sizes of ships and the need for compliance with environmental regulations; and, if we should change the safety system, how should we do that?" Mr. Sekimizu said.

Mr. Sekimizu also highlighted the symposium's focus on the human element; the need for self-regulation; and education and training.

"The serious challenge maritime training institutes are now facing is to keep up with new technology and this must be addressed. Currently, the shipping industry is facing serious financial difficulties but it needs to comply with regulations for marine environment protection," he said. "Discussion on the future must cover all issues relating to ensuring competent seafarers free of stress and fatigue; support for seafarers must be continuously addressed at IMO."

The symposium was attended by some 500 delegates (which includes remote participants) who had the opportunity to pose questions to six international panels of high-level speakers from across the broad spectrum of ship design, construction, equipment, operation and regulation.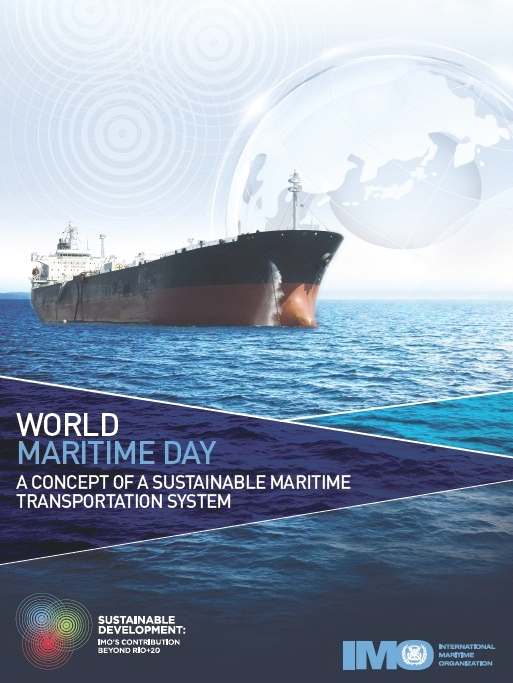 SEPTEMBER 2012 - NEW PUSH FOR PASSENGER SAFETY
As he marked World Maritime Day, the head of the United Nations agency mandated to ensure safety for shipping called today for enhanced safety measures that take account of changes in the industry.

"Each new generation of vessels brings fresh challenges and, regrettably, accidents still occur, reinforcing the need for continual improvement," Koji Sekimizu, the Secretary-General of the UN International Maritime Organization (IMO), said in his message for the Day.

"Our efforts to promote maritime safety, not least of passenger ships, will never stop. We should respond quickly to accidents and we must be proactive."

Passenger-ship safety is embedded in the theme of this, the 35th World Maritime Day. "IMO: One hundred years after the Titanic" marks the ocean liner's sinking on 14 April 1912.

"As we look back on that pivotal disaster 100 years ago, I urge IMO member governments and the shipping industry as a whole to refresh their determination to improve and enhance the safety of passenger shipping today, and into the future," Mr. Sekimizu said.

"The lives of thousands of people are in the hands of the ship's management, the captain and crew and the operating staff. I therefore hope that this sector, in particular, will take the opportunity to lead the way, because 'safety' is the main product – not comfort, entertainment or leisure."

Mr. Sekimizu also warned that, without safety, the industry "will not survive, let along sustain its growth."

"Real safety," he added, "does not result simply as a consequence of regulation-compliance."

UN Secretary-General Ban Ki-moon also referred to the Titanic tragedy in his World Maritime Day remarks, in which he saluted the achievements of the IMO, which emerged after the adoption of the first-ever International Convention on Safety of Life at Sea (SOLAS) – two years after the Titanic's sinking.

"Thanks largely to the IMO regulatory regime, shipping today is safer and more environmentally friendly than it has ever been," Mr. Ban said, noting that regulations to ensure that all new passenger vessels are constructed to the highest possible standards were adopted by the IMO in 2006, and entered into force in 2010.

"A century after the Titanic was lost in the icy waters of the North Atlantic, the IMO is striving to ensure continual improvement in safety at sea."

The UN marked last year's World Maritime Day by warning of the high costs piracy was imposing on the shipping industry. This year, the UN Office on Drugs and Crime (UNODC) stressed the importance of tackling the piracy problem off the Horn of Africa at its source: on dry land.

"Piracy is also an issue of social and economic development as well as the rule of law and security," said Yury Fedotov, UNODC Executive Director. "This means adding UNODC's expertise on drugs and crime and terrorism to the overall promotion of democratic development of countries in the region."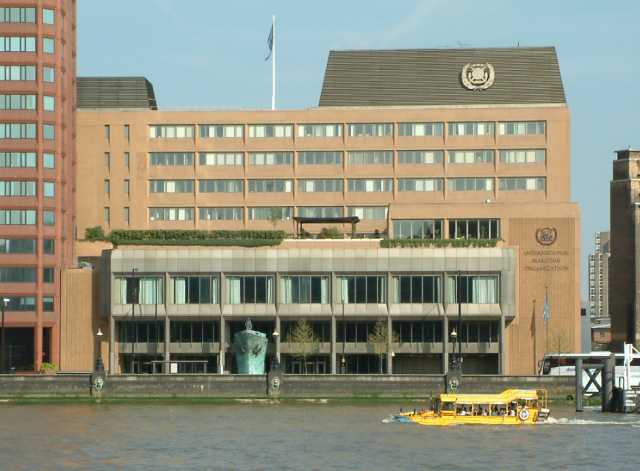 IMO, International Maritime Organization HQ, London, England.
POLLUTION & SUSTAINABILITY
Resolution A.1037(27)
Adopted on 22 November 2011
(Agenda item 7)
STRATEGIC PLAN FOR THE ORGANIZATION
(FOR THE SIX-YEAR PERIOD 2012 to 2017)


Heightened environmental consciousness

2.6 The enhancement of a sustainable environmental policy for the shipping industry remains a high-profile matter. The heightened concern at the impact of global shipping activities on the environment has given further impetus to efforts by the Organization to increase awareness, promote corporate social responsibility by the shipping industry and develop sustainable and environmentally conscious means of minimizing the negative impacts from shipping, such as those aimed at reducing atmospheric pollution; addressing climate change through enhanced energy efficiency for ships and other measures; ensuring the preservation of ecosystems and biodiversity; and preventing the introduction of polluting substances from ships into the marine environment. Concern for the environment has also extended to concerns over the safest and most effective measures for the recycling of ships, which IMO is also addressing.

The challenge for IMO, in line with the global emphasis on sustainable development,
is to:

1. be proactive in identifying shipping activities and incidents that could have an adverse impact on the environment and, therefore, in developing corresponding preventive measures;

2. contribute to international efforts to reduce atmospheric pollution and address climate change;

3. develop effective preparedness and response strategies for shipping incidents in order to mitigate their impact on the environment; and

4. make new ships more environmentally friendly by implementing the "cradle to grave" concept for new ships, whilst further facilitating practicable solutions for the recycling of existing ships.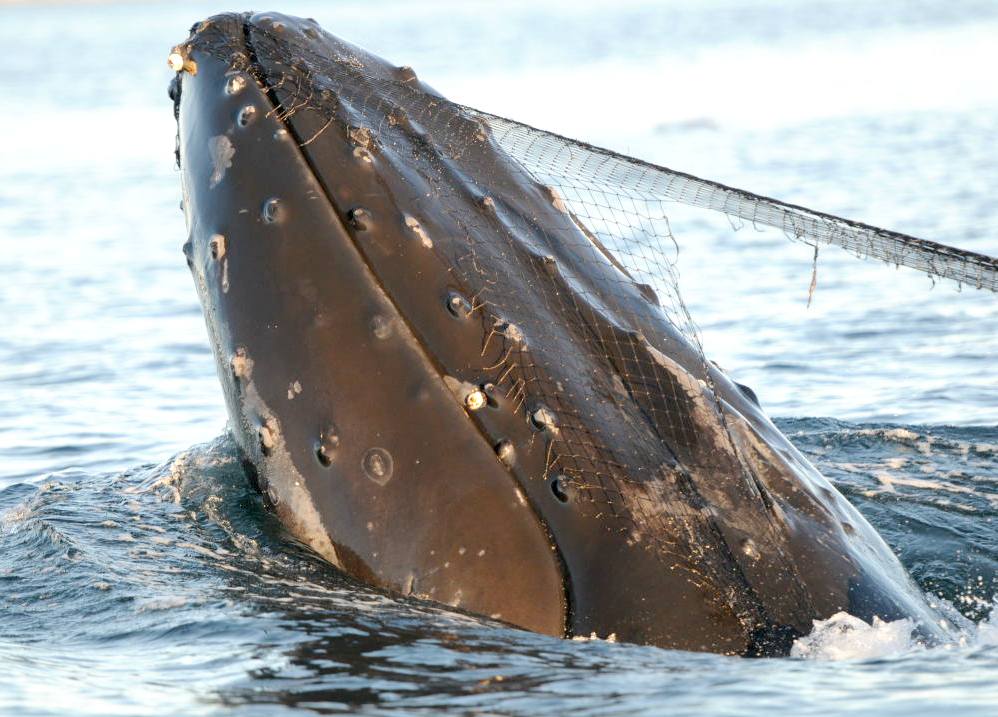 STRATEGIC PLAN - high-level action plan and performance indicators

The IMO Assembly meets once every two years to adopt the Strategic Plan for the Organization (covering a forward six-year period), which sets out IMO's mission statement; the trends, developments and challenges presently facing the Organization; and the strategic directions, or objectives, that IMO will pursue to address the identified challenges.
The Strategic Plan also contains performance indicators and Key Performance Indicators, which enable the Assembly and the Council to monitor the progress made towards achieving the strategic directions.

The Assembly also adopts the High-level Action Plan of the Organization, which identifies the actions that need to be carried out by IMO towards achieving the strategic directions, as well as the specific outputs that will be delivered during the next biennium as a result of those actions. The High-level Action Plan thus constitutes the Organization's biennial work programme and, consequently, forms the basis of its results-based budget.

The Council monitors closely the progress made in delivering the Organization's planned outputs and the results-based budget, which helps it to report to each Assembly on the totality of work carried out by IMO during a biennium.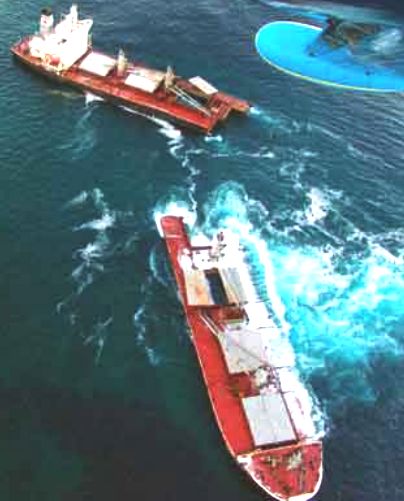 The ultimate challenge, is to perfect a system that prevents accidents via human error
IMO HISTORY
The International Maritime Organization (IMO), known as the Inter-Governmental Maritime Consultative Organization (IMCO) until 1982, was established in Geneva in 1948, and came into force ten years later, meeting for the first time in 1959.

Headquartered in London, United Kingdom, the IMO is a specialized agency of the United Nations with 170 Member States and three Associate Members. The IMO's primary purpose is to develop and maintain a comprehensive regulatory framework for shipping and its remit today includes safety, environmental concerns, legal matters, technical co-operation, maritime security and the efficiency of shipping. IMO is governed by an Assembly of members and is financially administered by a Council of members elected from the Assembly. The work of IMO is conducted through five committees and these are supported by technical subcommittees. Member organizations of the UN organizational family may observe the proceedings of the IMO. Observer status is granted to qualified non-governmental organizations.

The IMO is supported by a permanent secretariat of employees who are representative of its members. The secretariat is composed of a Secretary-General who is periodically elected by the Assembly, and various divisions such as those for marine safety, environmental protection, and a conference section.

IMCO was formed to fulfill a desire to bring the regulation of the safety of shipping into an international framework, for which the creation of the United Nations provided an opportunity. Hitherto such international conventions had been initiated piecemeal, notably the Safety of Life at Sea Convention (SOLAS), first adopted in 1914 following the Titanic disaster. IMCO's first task was to update that Convention; the resulting 1960 Convention was subsequently recast and updated in 1974 and it is that Convention that has been subsequently modified and updated to adapt to changes in safety requirements and technology.

According to Master Mariner John Christianson of the Massachusetts Maritime Academy, when IMCO began its operations in 1958 certain other pre-existing instruments were brought under its aegis, most notable the International Convention for the Prevention of Pollution of the Sea by Oil (OILPOL) 1954. Throughout its existence IMCO, renamed the IMO in 1982, has continued to produce new and updated instruments across a wide range of maritime issues covering not only safety of life and marine pollution but also encompassing safe navigation, search and rescue, wreck removal, tonnage measurement, liability and compensation, ship recycling, the training and certification of seafarers, and piracy. More recently SOLAS has been amended to bring an increased focus on maritime security through the International Ship and Port Facility Security (ISPS) Code. The IMO has also increased its focus on air emissions from ships.

In 1983 the IMO established the World Maritime University in Malmö, Sweden.


MEMBERSHIP

To become a member of the IMO, a state ratifies a multilateral treaty known as the Convention on the International Maritime Organization. As of 2013, there are 170 member states of the IMO, which includes 169 of the UN members and the Cook Islands. The first state to ratify the convention was the United Kingdom in 1949. The most recent member to join was Palau, which became an IMO member in 2011.

Associate members are: Faroe Islands, Hong Kong and Macao.

UN member states that are not members of the IMO are: Afghanistan, Andorra, Armenia, Belarus, Bhutan, Burkina Faso, Botswana, Burundi, Central African Republic, Chad, Kyrgyzstan, Laos, Lesotho, Liechtenstein, Mali, Micronesia, Nauru, Niger, Rwanda, South Sudan, Swaziland, Tajikistan, Uzbekistan, and Zambia.
Structure

The Organization consists of an Assembly, a Council and five main Committees: the Maritime Safety Committee; the Marine Environment Protection Committee; the Legal Committee; the Technical Co-operation Committee and the Facilitation Committee and a number of Sub-Committees support the work of the main technical committees.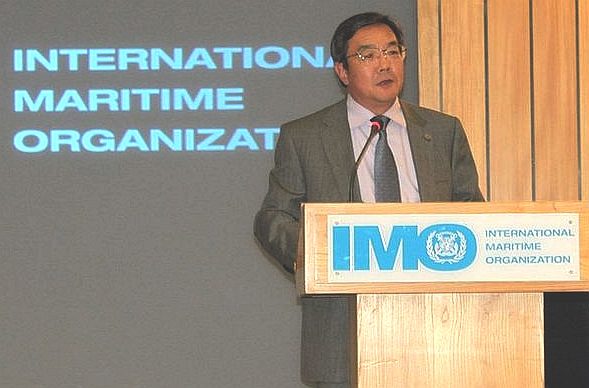 LEGAL INSTRUMENTS

IMO is the source of approximately 60 legal instruments that guide the regulatory development of its member states to improve safety at sea, facilitate trade among seafaring states and protect the maritime environment. The most well known is the International Convention for the Safety of Life at Sea (SOLAS).

IMO regularly enacts regulations, which are broadly enforced by national and local maritime authorities in member countries, such as the International Regulations for Preventing Collisions at Sea (COLREG). The IMO has also enacted a Port State Control (PSC) authority, allowing domestic maritime authorities such as coast guards to inspect foreign-flag ships calling at ports of the many port states. Memoranda of Understanding (protocols) were signed by some countries unifying Port State Control procedures among the signatories.
Current issues

Recent initiatives at the IMO have included amendments to SOLAS, which upgraded fire protection standards on passenger ships, the International Convention on Standards of Training, Certification and Watchkeeping for Seafarers (STCW) which establishes basic requirements on training, certification and watchkeeping for seafarers and to the Convention on the Prevention of Maritime Pollution (MARPOL 73/78), which required double hulls on all tankers.

In December 2002, new amendments to the 1974 SOLAS Convention were enacted. These amendments gave rise to the International Ship and Port Facility Security (ISPS) Code, which went into effect on 1 July 2004. The concept of the code is to provide layered and redundant defenses against smuggling, terrorism, piracy, stowaways, etc. The ISPS Code required most ships and port facilities engaged in international trade to establish and maintain strict security procedures as specified in ship and port specific Ship Security Plans and Port Facility Security Plans.

The IMO is also responsible for publishing the International Code of Signals for use between merchant and naval vessels.

The First Intersessional Meeting of IMO's Working Group on Greenhouse Gas Emissions from Ships took place in Oslo, Norway (23–27 June 2008), tasked with developing the technical basis for the reduction mechanisms that may form part of a future IMO regime to control greenhouse gas emissions from international shipping, and a draft of the actual reduction mechanisms themselves, for further consideration by IMO's Marine Environment Protection Committee (MEPC).

The IMO is pursuing an effort to harmonize information available to seafarers and shore-side traffic services called e-Navigation. An e-Navigation strategy was ratified in 2005, and an implementation plan is being developed through three IMO sub-committees. The plan is expected to be completed in 2012.

The IMO has also served as a key partner and enabler of U.S. international and interagency efforts to establish Maritime Domain Awareness.

GOVERNING BODIES

The governing body of the International Maritime Organization is the Assembly which meets every two years. In between Assembly sessions a Council, consisting of 40 Member States elected by the Assembly, acts as the governing body. The technical work of the International Maritime Organization is carried out by a series of Committees. The Secretariat consists of some 300 international civil servants headed by a Secretary-General.
STRUCTURE

The Secretariat of the IMO consists of the Secretary-General and some 300 international personnel based at the headquarters of the Organization in London.

The Secretary-General of the Organization is Mr. Koji Sekimizu of Japan who was appointed to the position with effect from 1 January 2012.

The holders of the office have been:

Ove Nielsen (Denmark) 1959-1961
William Graham (United Kingdom, Acting) 1961-1963
Jean Roullier (France) 1964-1967
Colin Goad (United Kingdom) 1968-1973
Chandrika Prasad Srivastava (India) 1974-1989
William A. O'Neil (Canada) 1990-2003
Efthimios E. Mitropoulos (Greece) 2004-2011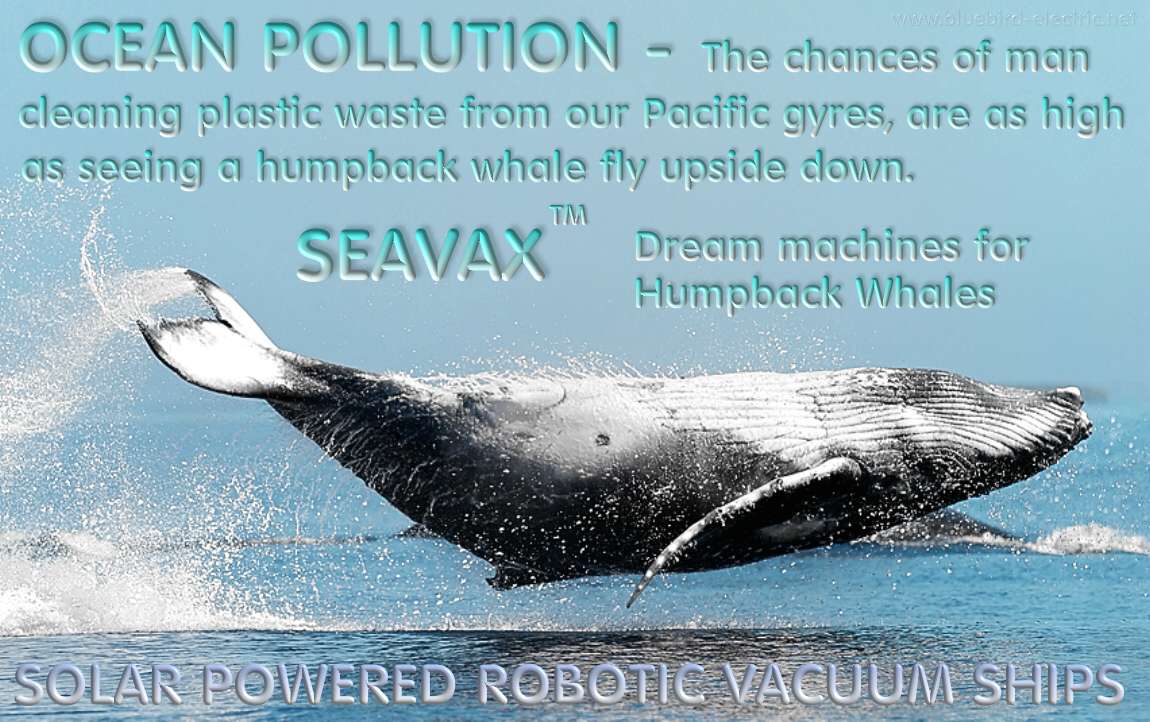 MEETINGS 2013
| | |
| --- | --- |
| 05 December 2013 | C 111 - COUNCIL |
| 25 November 2013 | A 28 - ASSEMBLY |
| 21 November 2013 | C/ES 27 - COUNCIL EXTRAORDINARY SESSION 27TH SESSION |
| 21 October 2013 | BLG ESPH 19 - BLG WORKING GROUP ON THE EVALUATION OF SAFETY AND POLLUTION HAZARDS OF CHEMICALS |
| 21 October 2013 | CWGSP 13 - AD HOC COUNCIL WORKING GROUP ON THE ORGANIZATION'S STRATEGIC PLAN |
| 14 October 2013 | LC 35 - 35TH CONSULTATIVE MEETING OF CONTRACTING PARTIES (LONDON CONVENTION 1972) 8TH MEETING OF CONTRACTING PARTIES (LONDON PROTOCOL 1996) |
| 14 October 2013 | LP 6 - LP COMPLIANCE GROUP |
| 23 September 2013 | E&T 20 - IMDG CODE EDITORIAL AND TECHNCIAL GROUP |
| 16 September 2013 | DSC 18 - SUB-COMMITTEE ON DANGEROUS GOODS, SOLID CARGOES AND CONTAINERS |
| 02 September 2013 | NAV 59 - SUB-COMMITTEE ON SAFETY OF NAVIGATION |
| 15 July 2013 | C 110 - COUNCIL |
| 10 July 2013 | TC 63 - TECHNICAL CO-OPERATION COMMITTEE |
| 12 June 2013 | MSC 92 - MARITIME SAFETY COMMITTEE |
| 13 May 2013 | MEPC 65 - MARINE ENVIRONMENT PROTECTION COMMITTEE |
| 07 May 2013 | OPRC-HNS 15 - OPRC-HNS TECHNICAL GROUP |
| 29 April 2013 | STW 44 - SUB-COMMITTEE ON STANDARDS OF TRAINING AND WATCH-KEEPING |
| 22 April 2013 | E&T 19 - EDITORIAL AND TECHNICAL GROUP OF THE SUB-COMMITTEE ON DANGEROUS GOODS, SOLID CARGOES & CONTAINERS |
| 15 April 2013 | LEG 100 - LEGAL COMMITTEE |
| 08 April 2013 | FAL 38 - FACILITATION COMMITTEE |
| 18 March 2013 | DE 57 - SUB-COMMITTEE ON SHIP DESIGN AND EQUIPMENT |
| 11 March 2013 | JWGMSA 6 - JOINT WORKING GROUP ON THE MEMBER STATE AUDIT SCHEME |
| 04 March 2013 | FSI 21 - SUB-COMMITTEE ON FLAG STATE IMPLEMENTATION |
| 26 February 2013 | GHG WS 1 - EXPERT WORKSHOP ON THE UPDATE OF THE GHG EMISSIONS ESTIMATE FOR INTERNATIONAL SHIPPING |
| 18 February 2013 | SLF 55 - SUB-COMMITTEE ON STABILITY AND LOAD LINES AND ON FISHING VESSELS SAFETY |
| 04 February 2013 | BLG 17 - SUB-COMMITTEE ON BULK LIQUIDS AND GASES |
| 28 January 2013 | CWG-P 1 - COUNCIL WORKING GROUP ON PRIORITIZATION |
| 21 January 2013 | COMSAR 17 - SUB-COMMITTEE ON RADIO COMMUNICATIONS AND SEARCH AND RESCUE |
| 07 January 2013 | FP 56 - SUB-COMMITTEE ON FIRE PROTECTION |
CONTACTS
International Maritime Organization
4, Albert Embankment
London
SE1 7SR
United Kingdom

Tel +44 (0)20 7735 7611
Fax +44 (0)20 7587 3210
Email: info@imo.org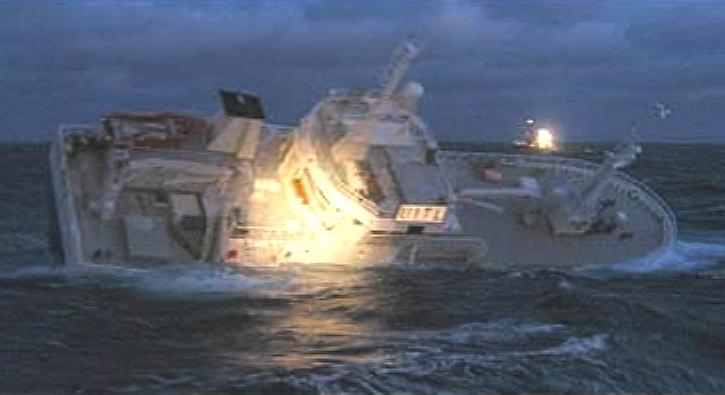 A Russian trawler sinks off the coast of Norway
LINKS & REFERENCE
http://www.un.org/apps/news/story.asp?NewsID=43074&Cr=maritime&Cr1=#.Uhd4DdKsg6Y
SOLAS'1974
http://en.wikipedia.org/wiki/International_Convention_for_the_Safety_of_Life_at_Sea
Types of Automatic Identification Systems". U.S. Coast Guard Navigation Center.
Maritime Navigation and Radiocommunication Equipment and Systems IEC.
Tron AIS-SART - AIS-SART / Radar SART JOTRON.
http://www.cmlmicro.com/Press/briefs/index.asp?/Press/briefs/ais.htm
Circular 289: Guidance On the Use of AIS Application-Specific Messages
Establishing an IALA AIS Binary Message Register: Recommended Process IALA Conference
AIS Application Specific Messags IALA-AISM.
EMC Analysis of Universal Automatic Identification and Public Correspondence Systems in the Maritime VHF Band
Maritime security – AIS ship data 79th session: 1–10 December 2004. IMO Maritime Safety Committee.
Atlantis leaves Columbus with a radio eye on Earth's sea traffic ESA. 4 December 2009.
LUXSPACE Sarl - LuxSpace successfully launches AIS satellite on PSLV LuxSpace.
ESA satellite receiver brings worldwide sea traffic tracking within reach". Euro Space Agency. 23 April 2009
SpaceQuest receiving AIS SART messages from orbit". Kurt Schwehr. 29 April 2010
Successful launch of Norwegian satellite The Norwegian Space Centre
http://www.nordicspace.net/PDF/NSA239.pdf
Technical characteristics for AIS time division multiple access VHF maritime band (Recommendation ITU-R M.1371-4)
AIS Messages U.S. Coast Guard Navigation Center.
US patent 5506587, Lans, Håkan, "Position indicating system", 1996-04-09, GP&C Systems International AB
USPTO ex-parte reexamination certificate (7428th), issued on March 30, 2010
Commissioners of Irish Lights Oct-11 - AIS Home page
IMO AIS transponders information Oct-11
Further AIS, VTS and VTMIS information
US Coast Guard Automatic Identification System Overview Mar-13
http://www.maritimejournal.com/news101/industry-news/imo-conventions-effective-implementation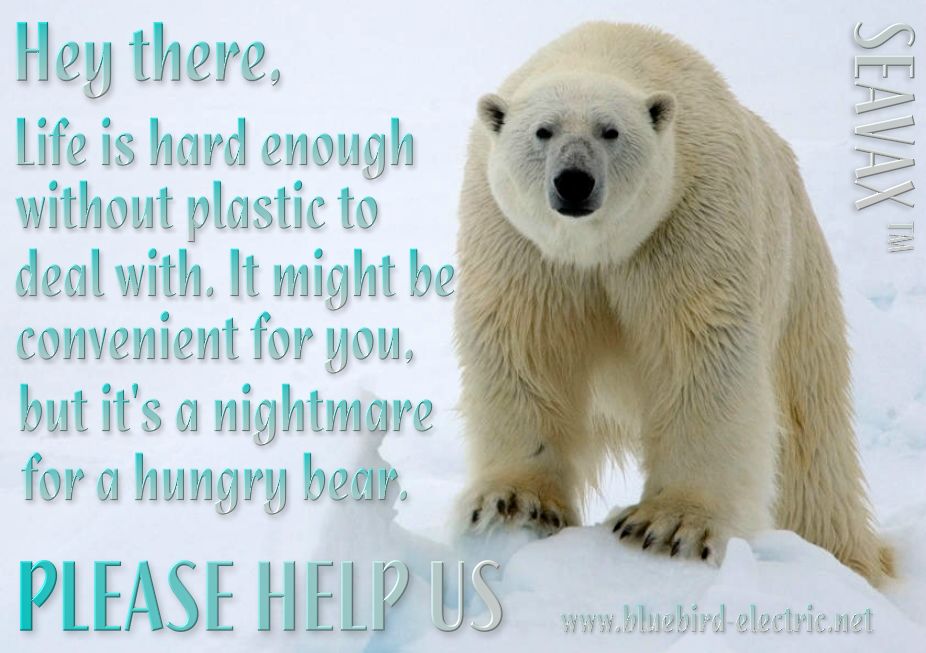 ACIDIFICATION - ADRIATIC - ARCTIC - ATLANTIC - BALTIC - BERING - CARIBBEAN - CORAL - EAST CHINA
ENGLISH CH - GOC - GULF MEXICO - INDIAN - IRC - MEDITERRANEAN - NORTH SEA - PACIFIC - PERSIAN GULF - SEA JAPAN
STH CHINA - PLASTIC - PLANKTON - PLASTIC OCEANS - SEA LEVEL RISE - UNCLOS - UNEP WOC - WWF