A NETWORKING AND BROKERAGE EVENT FOR APRIL 2014 APPLICATION DEADLINE
MARTEC II Call Information 2014

MARTEC II will open a transnational call for collaborative research projects in different areas of maritime technologies (deadline 30.04.2014). This call is initiated by funding organisations from up to fifteen different European partner and observer countries of the ERA-NET MARTEC II consortium. Austria will participate in the MARTEC call 2014 for the first time. The call will be published by end of December 2013.
You can already register for the MARTEC Brokerage Event inTurku (Finland) on 30th January 2014.
Martec II Call 2014 Brokerage Event in Turku Finland on 30th January 2014
BROKERAGE EVENT OBJECTIVES
The MARTEC II Call 2014 Brokerage Event intends :
to provide a supportive environment for innovative ideas and projects in maritime technology sector, and encourage further collaborations at the international level

to lay the foundation for best projects realised by industrial and research partners

to provide a venue for scientists and entrepreneurs to interact, innovate and shape the future best project results which is required for a knowledge-driven economy

to forge stronger linkages and create networking opportunities among science policy stakeholders.
Brokerage Event is an ideal event for:
industrial R&D managers from the private sector

researchers across all maritime sectors

research granting agencies and funding bodies

non-governmental organizations

scientific associations, having its own legal statuses and being able to be granted

students and trainees
PROGRAMME
09:30 Registration
10:00 1st Session - Welcome

Welcoming Remarks

MARTEC II – Overall presentation

Experience on MARTEC II project

MARTEC II call 2014
11:45 Short Break
12:00 2nd Session – Research project presentation & Search for Partners
13:00 Lunch
14:00 3rd Session – Research project presentation & Search for Partners
15:00 Coffee Break
15:30 4th Session – Research project presentation & Search for Partners
16:30 End of Brokerage Event 2014
Registration fees
There is no fee for participation in the MARTEC II call 2014 Brokerage Event.
Hotels in Turku:
http://www.radissonblu.com/hotel-turku
http://www.scandichotels.com/Hotels/Finland/Turku/Scandic-Plaza-Turku/#.UrQODvRdXrw
Information about Turku: http://www.visitturku.fi/en
Turku Airport is located about 8 kilometres from Turku city centre. Taxis operating in the Turku region are on call at the taxi stand in front of terminal 1 during the scheduled arrival times. Terminal 2 also has a taxi stand where taxis come occasionally. http://www.finavia.fi/en/turku/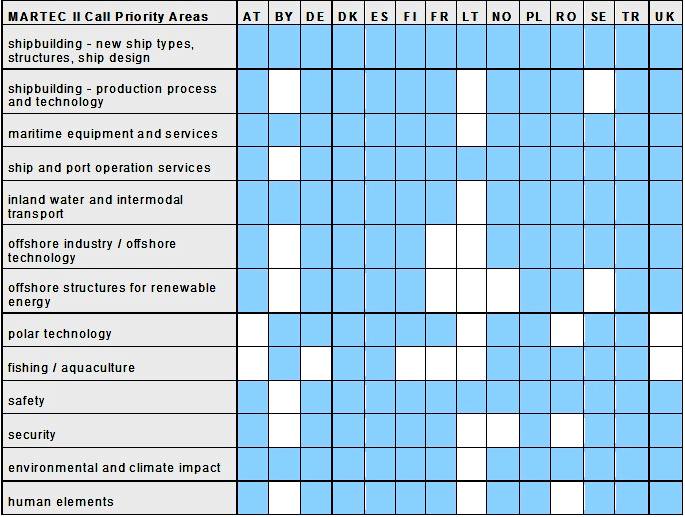 PARTICIPANTS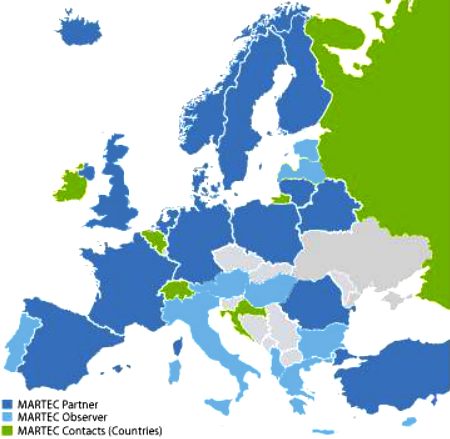 CONTACTS
VENUE
Forum Marinum, Linnankatu 72, 20100 Turku, Finland
LINKS
Customer satisfaction and safety
Protecting aircraft and passengers
Innovative materials and production methods
Intermodality and logistics, including ports and inland waterways
Modal shift and decongestion of transport corridors
The Fuel Cells and Hydrogen Joint Technology Initiative
A European Research Area (ERA)
Responding to societal challenges
Innovation and competitiveness
http://www.2020visionnetwork.eu/sme/
http://erc.europa.eu/funding-schemes
http://ec.europa.eu/research/horizon2020/index_en.cfm
http://hawaii.edu/
http://hinmrec.hnei.hawaii.edu/
http://ship.snu.ac.kr/
http://www.amc.edu.au/
http://www.gavia.is/
http://www.strath.ac.uk/na-me/
http://cordis.europa.eu/fp7/ncp_en.html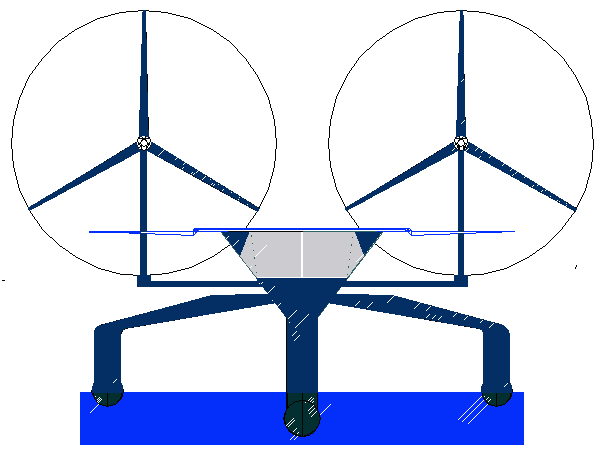 The Bluefish ZCC concept is aimed at producing enabling technology for Zero Carbon Cruisers (ZCCs) of the future. ZCC theory is based on a lightweight SWASH hull design that is extremely stable, upon which it is hoped to develop this concept in the UK and in Europe via collaborative research with academia and industry.
The theory is that such a vessel need not use diesel fuel to traverse the oceans at relatively high speed 24/7 and 365 days a year if required. The enabling dual-axis harvesting technology as applied to a SWASH hull is yet to be tried in any form to be able to proceed to a feasibility study and from there to industrial research. Collaborative research will be essential at almost every stage before a prototype might finally hit the oceans.
Broad estimations suggest that a vessel of this design will pay for itself in fuel saved every ten years. The bigger the vessel, the more fuel is saved. With rising bunker prices the economics of operation are favorable, apart from green politics now playing an active role.