The UK Altair Technology Conference, is considered to be the UK's leading virtual design event. The one day conference is free to attend - and the 8th in the series. Altair brings together companies which have benefited significantly by integrating the latest computer aided engineering (CAE) technology into their design processes. By sharing their experiences, the presenters will offer those attending practical insights which can be directly applied in the workplace.

Thought-provoking keynote speakers and cutting edge technical case studies, reveal how firms from diverse industry sectors including automotive, aerospace, medical device and consumer goods, have successfully designed and commercialised products in reduced timescales and at lower design and manufacturing cost.

Over 350 delegates are expected. The material presented will benefit hands-on practitioners, their managers and people tasked with compressing design times or producing innovative products.

If you are interested in learning more about:

• The latest developments in CAE technology and you'd like to see first hand how industry leading companies are applying the solutions to meet real world virtual design challenges.

• Best practices to improve your own virtual design performance and bring products to market faster and cheaper in a challenging environment.

• Networking with prominent individuals in the UK engineering community and discuss key points of interest, get new ideas and improve your own processes.

AGENDA
Registration

Welcome & Keynotes


* The Airbus A380 - The First Six Years in Service
John Roberts, Chief Engineer A380 – Airbus Operations Ltd
* TBC -Not to be missed!
* Altair's Product Development Strategies
Michael Hoffman, VP European Operations, Altair

Break


* Weld Distortion Optimisation
James Garry, Gestamp
* The HMT MK2, CAE Led Vehicle Development Programme
Jonathan Farley, Supacat
* Development of a CAE method to predict the fatigue life of Aluminium panels joined by Self Pierced Rivet
Andrew Blows, Jaguar Land Rover
* Simulation Data Management using HyperWorks Collaboration Tools
Andrew Ibbotson, Airbus

Lunch

* Improve efficiency of modelling spacecraft panels and joints using HyperMesh
David Costello, SSTL
* Multidisciplinary Optimisation of Business Jet MED Hinge for Production by Additive Manufacturing
Martin Muir, EADS
* The Automatic Creation and Optimisation of Structural Fixings using HyperWorks
Darren Ashby, Jaguar Land Rover
* Automation of Coach Rollover Simulation
Laurence Wood, Plaxton

Break


* AcuSolve Overview with Focus on Fluid Structure Interaction
Farzin Shakib, Acusim
* Simulation Driven Structural Design in Ship Building
Alan Dodkins, BAE Systems Maritime, UK
* Lightweight Composite Seat Development
Peter Benzie, Altair - in Collaboration with Gordon Murray Design

Prize Draw & Close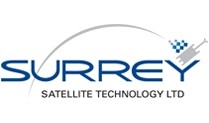 WHERE
The Altair Technology Conference (UK) will take place on 10th September 2013 at the Heritage Motor Centre in Gaydon, Warwickshire. The venue is easily accessible and well signposted between junctions 13 and 12 of the M40.

Heritage Motor Centre
Banbury Road
Gaydon
Warwickshire, CV35 0BJ
Email: enquiries@heritage-motor-centre.co.uk

Telephone: 01926 641188
PLATINUM SPONSOR

GOLD SPONSOR

UK SPONSORS 2013 - EXHIBITORS
LINKS
http://www.heritage-motor-centre.co.uk/
http://www.altairhtc.com
http://www.altairhtc.com/Page.aspx?region=uk&name=UK+ATC+Announcement
http://www.oceanologyinternational.com
http://www.maritimeindustries.org/Events/Oceanology-International-China-2013/9255