EWEA, the European Wind Energy Association's OFFSHORE event is the world's largest wind energy conference and exhibition, seen as an international platform for the offshore wind energy industry to showcase and demonstrate their latest products and service. As well as an extensive exhibition, the conference programme covers a whole range of issues affecting the offshore wind energy industry. This biennial event provides a meeting place for the whole of the offshore wind energy supply chain.

EWEA has over 700 members from almost 60 countries making EWEA the world's largest and most powerful wind energy network.

For the first time, EWEA will hold a conference and exhibition in Frankfurt. Financing offshore is becoming more and more of a challenge, so EWEA has chosen to meet in the hometown of the European Central bank. Frankfurt is Europe's biggest European financial capital, and a truly international business location. Messe Frankfurt is one of the most attractive and modern exhibition halls in Europe with superb transport links to the rest of Europe.
MEDIA PARTNERS
Offshore wind energy and maritime media:
Wind energy media:
PARTNERS
SUPPORTERS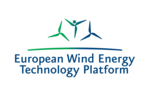 CONTACTS

Rue d'Arlon 80, B-1040 Brussels, Belgium
Tel: +32 2 213 1811 / Fax: +32 2 213 1890
E-mail: ewea@ewea.org VAT: BE 0476 915 445

General questions
+32 2 213 18 60
events@ewea.org
Registration
Hotel booking
Exhibition stand sales & sponsorship opportunities
+32 2 213 18 37
sales@ewea.org
Conference programme
+32 2 213 18 07
programme@eweaevent.org
LINKS
http://www.premiercercle.com/sites/ipsummit/2013/paris2013/