Bluebird Marine System Ltd (BMS) is looking for investors to allow us to develop and exploit prototypes of battery and fuel cell energy storage medium. The storage medium takes the form of cartridges of varying capacities to suit cars, 4 x 4s, vans and buses. The main feature of such cartridges is a universal coupling that is to be compatible with eventual service stations.
ENERGY LOAD LEVELING & REDUCTIONS
The Bluebird™ system holds the potential to significantly reduce the energy needs for transport, in addition to tackling climate change. At the moment, generating capacity is higher than it needs to be to cope with peaks and troughs in consumer usage. Some of this excess electricity is pumped from one country to another, but still cannot cope with surges. A network of Smart City service stations could go some way to solving the problem. Analysis of such a model could provide the incentive that industry needs to invest in higher future profits, especially as and when European pollution targets are made legally binding.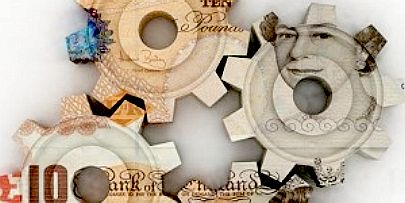 INVESTORS/EQUITY SHARE

Investors will benefit from equity shareholdings. Share issue is to take account of the high risk of such investments, and the potential for high rewards as the incentive to invest.
DEVELOPMENT CAPITALIZATION
BMS is looking to raise sufficient capital to initiate a low level development program to produce a working demonstration prototype vehicle, with the ability to swap between fuel cell and battery storage medium at the flick of a switch.
A second stage injection of capital to be agreed with investors, would then be to fabricate a small prototype service station, to be able to simulate instant recharging - using the demonstration vehicle to prove the concept.
The initial amount to be raised for this venture is to be published shortly.
CONTACT US to register your interest.
LINKS
http://www.gofundme.com/
http://www.theneweconomy.com/awards
http://www.cleantechinvestor.com/
http://www.ev-info.com/ev-technology
http://www.crowdfunder.co.uk/
http://www.newenergyawards.com/forum.html
https://www.kickstarter.com/
https://www.crowdcube.com/
https://www.angelinvestmentnetwork.co.uk/
https://www.fundingcircle.com/
http://www.clean-invest.de/