Defense Sciences Research and Technology
Solicitation Number: DARPA-BAA-13-20
Agency: Other Defense Agencies
Office: Defense Advanced Research Projects Agency
Location: Contracts Management Office
Synopsis
Added May 02, 2013 8:12 am
DARPA is soliciting innovative research proposals of interest to the Defense Sciences Office. Proposed research should investigate innovative approaches that enable revolutionary advances in science and technology. Specifically excluded is research that results primarily in evolutionary improvements to the existing state of the art.
Contracting Office Address:
675 North Randolph Street
Arlington, Virginia 22203-2114
United States
Primary Point of Contact:
BAA Coordinator
Email: DARPA-BAA-13-20@darpa.mil
LINKS & REFERENCE
INNOVATION - Defending a country is a continuous operation. Any advantage one might achieve over a potentially adversarial nation should be engaged. Persistent monitoring is the first line of defence. The Bluefish ZCC platform is a robotic ocean workhorse. Bluefish ZCC is based on a stable SWASH hull design under development by a British company. The robot ship uses no diesel fuel to monitor the oceans autonomously 365 days a year - only possible with the revolutionary (patent) energy harvesting system. ZCC vessels are estimated to pay for themselves in fuel saved every ten years. A fleet of 24-40 ZCCs with the right mix of equipment, would slash any navies operational costs dramatically, while improving performance and eliminating pollution. The world map above shows a basic sample deployment. Each country would need to tailor operations to their specific agenda. The system is reliant on the successful development of the ZCC platform.
COST EFFECTIVE - 40 ZCCs is estimated to cost $200 - 300 million dollars. Such deployment will proved the same effective deterrent as 10 warships and 5 submarines, with the ability to engage and destroy targets (including submarines) without the loss of human life, depending on the mix of armaments. The ability to operate without crews and provisions is also a major cost benefit.
A dedicated land based HQ is necessary to monitor and direct operations, responding to developing situations by uploading fresh mission parameters, or as dictated by circumstances, by taking drone control of a ZCC to engage pirates, etc. The HQ would need minimal staffing, and would liaise with GHQ, reporting to the fleet commander conventionally.
START UP - A country with virtually no navy, could catapult themselves into a position of considerable strength very affordably, to include: rescue, mine hunting, charting, oceanographic monitoring and military information scouting, by way of fleet multitasking. Fleets from one country, might network with other friendly administrations, to increase effective deterrent and real capabilities in times of conflict. There is no need to train a crew, just the shore based operators. Strategy may be decided by select chiefs of staff, under direct command of the heads of state, with full accountability on screen in real time.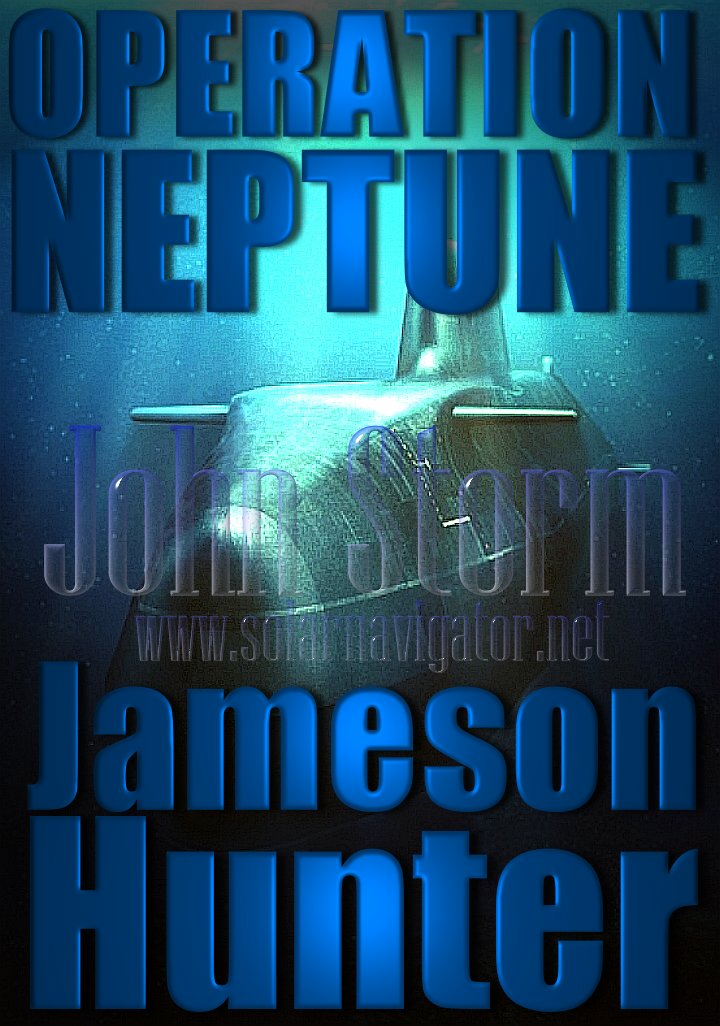 FICTION Operation Neptune - An advanced nuclear submarine is hijacked by environmental extremists intent on stopping pollution from the burning of fossil fuels. The extremists torpedo a number of oil wells as part of a campaign to cause energy chaos, with bigger plans to come. If you enjoyed Under Siege or The Hunt for Red October, this is a must for you.