"DAYS THAT SHOOK THE WORLD"
The World Water Speed Record
The only original full colour documentary film of
Donald Campbell's final World Water Speed
Record attempt.
"Campbell at Coniston", running time
approximately 23 minutes.

Includes the silent tribute one year later:
"The Epilogue".
All digitally enhanced with menus and chapters.

Copyright John Lomax Film Archive
1966-1967, 2004.

Additional still photographs
Copyright Keith G. Medley 1966.
Order online now!: High-quality mutli-chapter DVDs with glossy colour sleeve and glossy colour 8-page booklet, including "The Making of a Movie" story by John Lomax.
Available only on DVD (all regions). PAL & NTSC versions available.
We are based in Wallasey, on the Wirral, Merseyside. Our address is not shown here for safety and security reasons.

This documentary film, made in 1966-1967 documents the final attempt by Donald Campbell & Bluebird to raise the World Water Speed Record over and above his own record of 276.33 mph. This film follows the final weeks of his life, and covers Donald Campbell's last record attempt, and shows the fateful crash. The author of this film, John Lomax, was only 30 years old at the time and filming his hero. Also featured, is John's silent tribute, "The Epilogue", showing the unveiling of a commemorative plaque by his mother, Lady Campbell, at Coniston, one year after the fatal accident.
John now dedicates this film to the memory of Donald Campbell, C.B.E. 1921-1967.
Scene selections on the DVD:
1: Arriving at Coniston Water
2: First glimpses of Donald
3: Test run
4: A damaged engine
5: Engine refit
6: Waiting for the weather
7: Dawn over Coniston
8: Launching Bluebird

9: Jet fires up for the record
10: The record attempt
11: Final moments
12: Total accident
13: Epilogue
14: Lady Campbell unveiling plaque
15: Reflections of a desolate
Coniston Water.
HOW TO ORDER YOUR COPY
1. Please first send us an email to...

...containing the following information:
your full name.
your delivery address,
your telephone number (optional)
the number of copies you require
PAL or NTSC format
2. Please click the PayPal link below to send us your payment, by credit or debit card securely:
Copies are £15.99 each, including postage & packing within the UK.


(This process requires you to create an 'account' with PayPal. It's only a record of you as a customer, and is solely to speed up future transactions you may make using PayPal. You will only need to provide the above information, plus your payment details.)
3. We will receive an email from PayPal (copied to you) confirming your payment, and we will ship ASAP. This will also be your receipt, please print a copy for your records.

After payment has been taken, you will come back to this website and see a final confirmation message. Thank you for your custom, and your support.
The K7 was to prove a very successful boat that was destined to set 7 World Water-Speed records between 1955 and 1964. The first record run was at Ullswater where Donald set a record of 202Mph. In the same year this was raised to 216mph at Lake Mead. There followed a sequence of record raising runs at Lake Coniston where he attained 248mph in 1958 and on each successful attempt Donald collected the £5,000 prize money offered to anyone who broke the record by Billy Butlin, of holiday camp fame. The prize money was a good way to finance the project and may explain so many incremental records. Donald finally raised the water speed record to 276mph at Lake Dumbleyung, Australia in 1964, having earned a theoretical £35,000 prize money.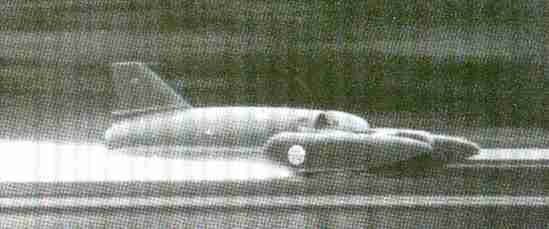 The K7 first run 4 January 1967
Three years later in January of 1967, Donald was trying to raise his own record to 300Mph on water, when the K7 flipped spectacularly at Coniston water. He had achieved a one way run of 297Mph, but he turned K7 around without refueling and without waiting for his wake to settle, he set off on the return run. The boat lifted out of the water after exceeding a speed of over 300Mph, somersaulted and nose dived into the water disintegrating on entry. Donald's body was only recovered in May 0f 2001.
MARINE INSURANCE: SAIL, POWER, TRAWLERS, LINER, YACHTS, RIBs, TENDERS, TANKERS, CARGO, CONTAINERS