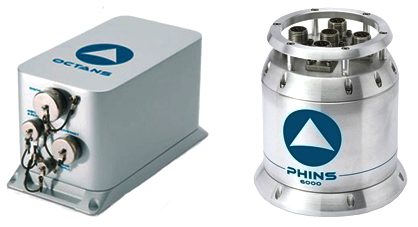 ABOUT IXBLUE

iXBlue is an independent industrial worldwide group well-known for the design, development and manufacture of equipment, integrated systems and solutions for civil and military industries, oceanology, aeronautics and spatial industries. Its innovative technology is used for navigation, positioning, sub-sea imagery, ocean and land exploration (offshore, oceanography, hydrography, geophysics). iXBlue is a major player in offshore oil and gas, a world leader in high-performance sea navigation systems and an expert in hydrography; the group regularly invests in research and development amounting to more than 20% of turnover. iXBlue is present throughout the world, has a growth rate of 20%, employs 450 people and turns over €80m of which 80% is for export.


MARINE WORKS

The Marine Works Division (MWD), with its own shipyard, H2X, and its ship-fitting capability in Electric & Electronic Equipment from X-Elek, can retrofit or custom build catamarans and mono-hull ships for leisure, commercial or government use.

Thanks to the skills and expertises developed by the iXBlue group, MWD can deliver hydrographic and Oceanography vessels to suit any particular requirement.

Marine Works can either fit iXBlue equipments and systems, or alternatively your own survey solution, on your vessel, in its dockyards consisting of 1500m of water accessible quays with lifting for up to 600 tons.


SEA OPERATIONS

The Sea Operations Division (SOD) provides services to its customers from one of the three iXSurvey sites, incorporated in Aberdeen (UK), Brisbane (Australia), and la Ciotat (France).

With its group of qualified Geophysicists, Oceanographers, Hydrographers and its ships fitted with the latest technology and equipment, SOD provides multi-disciplinary marine surveys to hydrographic, offshore oil and gas, telecommunication, port and harbor, renewable energy and defense organizations around the world.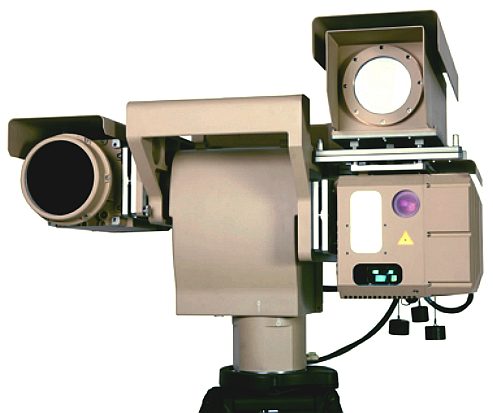 The iXBlue high definition long-range laser/optical targeting system
PHOTLINE TECHNOLOGIES JOINS THE IXBLUE GROUP

iXBlue extends a warm welcome to Photline, a company in which the group already had a large stake and which now holds almost 100% equity. Photline is now a wholly owned subsidiary of the group.

Founded more than ten years ago by formers researchers at CNRS and University of Besançon, France, Photline designs, develops and manufactures integrated optical components and products for scientific and industrial applications in the instrumentation, telecommunications, aeronautical, spatial and defense sectors.

Photline was already a major supplier of optical components for iXBlue inertial navigation systems, making a significant contribution to their performance. Photline will bring its know-how and considerable skills to the iXBlue Group, and in return will benefit from the group's worldwide sales and support network.

The iXBlue Group is thus furthering its development policy with the integration of expanding high technology SMEs.


CONTACTS
33 rue Ingénieur Verrière
+33 2 97 37 11 13
12 avenue des Coquelicots
Parc d'Activités des Petits Carreaux
Bonneuil-Sur-Marne, 94385, France
+33 1 30 08 92 00
46 quai François Mitterrand
+33 1 30 08 98 88
46 quai François Mitterrand
+33 4 42 71 33 33
Murarrie, QLD 4172, Australia
+61 7 339 088 99
46 quai François Mitterrand
+33 4 42 98 10 25
+33 2 96 04 10 50
+33 1 30 08 98 88
Marly le Roi, 78160, France
+33 1 30 08 98 88
30 avenue de l'Amiral Lemonnier
Marly le Roi, 78160, France
+33 1 30 08 97 00
30 avenue de l'Amiral Lemonnier
Marly le Roi, 78160, France
+33 1 30 08 81 20
+33 3 81 85 31 80
LINKS
http://www.ixblue.com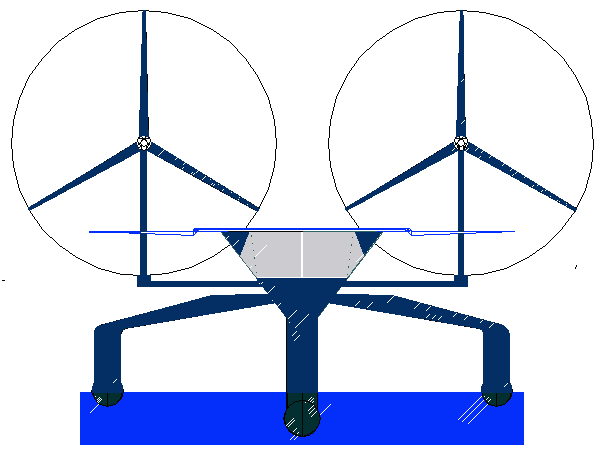 Il est étonnant que, avec le passage à produire de l'électricité avec des appareils en mer , que personne ne pense à capturer la même énergie pour le transport. La plate-forme Bluefish ZCC permet à la technologie de zéro Cruisers carbone ( ZCCs ) de l'avenir . Le concept ZCC est basée sur une conception de la coque OSCILLANT léger qui est extrêmement stable , en cours de développement au Royaume-Uni en format modèle à moyenne échelle pour les tests de réservoir . La conception utilise pas de carburant diesel pour parcourir les océans à une vitesse relativement élevée 24/7 et 365 jours par an si nécessaire - seulement possible avec un système de récupération de l' énergie unique (environ 50/50 solaire / éolienne split ) . Le hullform est adapté à : habité , drone , ou un fonctionnement autonome . On estime que le navire de base sera rentabilisé en carburant économisé tous les dix ans . Le plus gros navire, le plus de carburant est enregistrée . Avec la hausse du prix des soutes l'économie de fonctionnement sont favorables , en dehors de la politique verte . Le combat ZCC MK26 ci-dessus est un navire 50-60 tonnes évalué à 176 - 211kW d'énergie récoltée rapport de déplacement donnant un EH / D de 3.52kW/ton - pour fournir des vitesses moyennes de croisière dans la région de 7-10 noeuds , et capacité de sprint d'environ 20 noeuds , en fonction des spécifications du moteur / équipement. Le MK26 est de 50m ( 163ft ) sur la ligne de flottaison. L' UT est 56M ( 183ft ).