You are invited to participate in the American Society of Engineering Education (ASEE) Zone 1 Conference, the premier engineering education event in the Northeast, St. Lawrence and Middle Atlantic regions of the United States and Eastern Canada. The conference is set for April 3-5, 2014 at the University of Bridgeport in Bridgeport, Connecticut.

CONFERENCE OVERVIEW

The ASEE Zone 1 Conference is held once every 5-6 years and this issue of the conference is anticipated to attract more than 1000 faculty, students and experts from academia and industry who are interested in engineering education, STEM Education, Research and Development in Engineering and Engineering Technology: including design, performance and optimization, manufacturing, nanotechnology, energy, biotechnology, software, computing, robotics, modeling, simulation, technology, materials, electronics, aerospace and bioengineering. For more information please visit the conference website at:


The theme of this year's Conference is: "Engineering Education: Industry Involvement and Interdisciplinary Trends." The conference is committed to fostering the exchange of ideas, enhancing teaching methods and curricula, and providing prime networking opportunities for faculty members, students and industry and government representatives.

CALL FOR PAPERS

The ASEE 2014 Zone 1 Conference is accepting Professional Papers, Student Papers and Student Posters. Prospective authors are invited to submit full papers or posters electronically through the Conference website at http://www.asee2014.org/ The Conference will also host panels, workshops, tutorials, industry exhibits, and will feature several prominent speakers.

For more details about the conference schedule and for questions about participating in the conference events, please visit the conference site or send an e-mail to info@asee2014.org
UNIVERSITY OF BRIDGEPORT
The University of Bridgeport commonly referred to as UB, is a private, independent, non-sectarian, coeducational university located on the Long Island Sound in the South End neighborhood of Bridgeport, Connecticut. The University is fully accredited by the New England Association of Schools and Colleges (NEASC-CIHE). The University is known for its diverse student population, currently ranking as the eleventh most racially diverse national university in the country by U.S. News & World Report. The students of the University of Bridgeport are from 80 countries and 46 states. In 2010, the percentage of students graduating that had participated in an English as a foreign or second language (ESL) program was one of the nation's highest at 5%.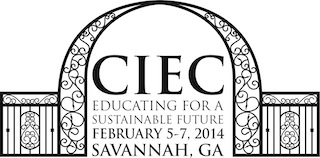 The ASEE Conference for Industry and Education Collaboration is organized by College-Industry Partnership Division (CIPD), Continuing Professional Development Division (CPDD), Cooperative and Experiential Education Division (CEED) and Engineering Technology Division (ETD). This annual conference includes workshops, technical sessions, training and a plenary emphasizing the long and mutually beneficial partnerships between education, industry and government.

The 2014 conference theme is "Educating for a Sustainable Future". CIEC will be held in Savannah, Georgia February 5-7, 2014.
Cooperative and Experiential Education Division (CEED)
This division strives to develop high principles and maintain the integrity of cooperative education throughout academia and industry. The general goals of the division are to foster a better understanding of cooperative education, improving co-op services to employers, and promote cooperative education in engineering and engineering technology to business and industry both national and international. The division also emphasizes professional standards and accreditation of co-op programs. http://ceed.asee.org
College-Industry Partnerships Division (CIPD)
CIPD is an organization that fosters a strong alliance between engineering employers, educators and those interested in promoting partnerships that enhance science and technology. http://cip.asee.org

Continuing Professional Development Division (CPDD)
CPDD fosters the development, delivery and improvement of continuing education in all areas that pertain to allied branches of science, technology, engineering and math. CPDD provides advocacy for and leadership in lifelong learning and it creates opportunities for the exchange of information and expertise among providers and consumers of educational programs. http://cpd.asee.org
Engineering Technology Division (ETD)
ETD has as its principal function the support of individual member interests related to the field of engineering technology. Its membership is composed of public and private two- and four-year engineering technology educators from all over the world as well as representatives from industries that employ engineering technology graduates. http://www.engtech.org
TECHNICAL SPONSORS
Topics:
Intelligent Control Systems

Machine Vision

Intelligent Systems Instrumentation

Modeling and Simulation

Image and Data Processing

Man Machine Interaction

Motion Control

Motors and Drives

Mechanical Systems
CONTACTS



LINKS
http://www.asee.org/
http://en.wikipedia.org/wiki/University_of_Bridgeport
http://www.oceanologyinternational.com
http://www.maritimeindustries.org/Events/Oceanology-International-China-2013/9255
ARDUINO - Hobbyists computer platform for interactive robots and machine prototyping - Open source
BEAGLEBONE - ARM low cost robot friendly, low drain micro computer
MBED - ARM based microcontroller developer platform
PICAXE - Microcontroller for robotics projects with open source software support
RASPBERRY PI - Low cost educational computer to learn how to program robots, etc. Open source
SPOT - Satellite global tracking system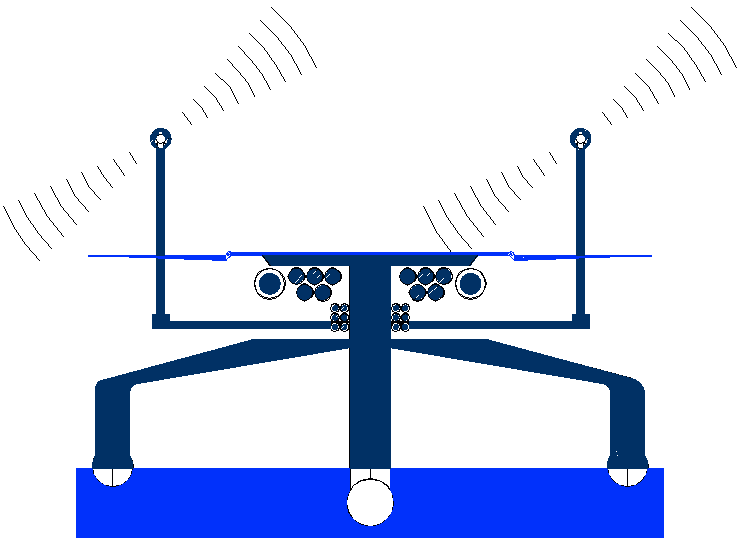 Protect your sovereign shoreline with littoral robotic drone patrols, 24/7 and 365 days of the year. Ideal for fishery and military applications where persistent monitoring is essential for early warning.