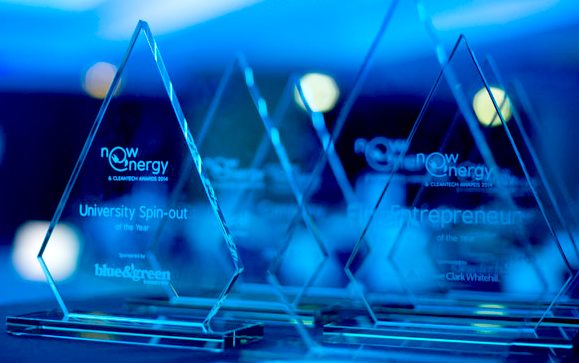 The 2015 New Energy & Cleantech Awards are now in their eighth year. The event recognises those who play a pivotal role in the shaping of the future green energy and cleantech industries, celebrating the companies, entrepreneurs, investors and specialist advisers instrumental in making it happen.
Cleantech and renewable energy companies looking for growth finance will present to an investor audience, drawn from the venture capital, private equity, business angel, crowd funding and investment bank communities.

Each company will have 15 minutes on stage to present and pitch their investment opportunity, an with additional 5 minutes for an open Question & Answer session.

THE AFTERNOON FORUM PROGRAMME – CLEAN INVEST (1.30-5.30pm)

13.30 Registration
14:00 Chairman's Introduction
14:05 Keynotes and company presentations
17.00 Forum close

THE NEW ENERGY CLEANTECH AWARDS

19.00 Drinks reception
20.00 Welcome address
20.05 Dinner commences
21.50 Keynote speech
22.00 Award ceremony commences
24.00 Carriages


AWARD CATEGORIES and CRITERIA

INNOVATOR OF THE YEAR

This award recognises the developer of the most groundbreaking technology, product or service that benefits the environment.

2014 Winner: Loowatt
2013 Winner: i20 Water

NEW ENERGY CHAMPION OF THE YEAR

The judges will assess the company or organisation which has displayed the most commitment and vision through investing in a project to reduce its own carbon emissions, or encouraging others to do so.

2014 Winner: Commercial Group
2013 Winner: Bluestone National Park

ENTREPRENEUR OF THE YEAR

This award is looking for the most successful innovator in the clean energy and cleantech space – one who has advanced the cause of their business more effectively than their rivals. The judges will consider a range of criteria, including pioneering products, sales and profits growth, and market penetration.

2014 Winner: Mark Robinson – APC Technology Group
2013 Winner: James McKenzie (PhotonStar LED)
COMPANY OF THE YEAR

Selected from the winners of the other categories, this award recognises the company that has made the strongest progress during the year towards achieving its goals, or had the greatest impact on the renewable energy sector.

2014 Winner: Greencoat UK Wind
2013 Winner: Ecology Building Society

DEAL OF THE YEAR

This award acknowledges the company that the judges deem to have planned and executed the best acquisition, merger or fundraising during the past 12 months.

2014 Winner: Greencoat UK Wind – listing on LSE Main Market
2013 Winner: Abundance Generation

UNIVERSITY SPIN-OUT OF THE YEAR

This award salutes the university spin-out that has produced particularly groundbreaking new energy or cleantech innovation that has been catapulted into the world of business. Judges will consider a range of issues including funding raised, commercial success, corporate partnerships and future technology advances.

2014 Winner: Xeros
2013 Winner: Smarter Grid Solutions

INVESTOR OF THE YEAR

This award will recognise the early-stage investor, venture capital firm or business angel network that has done the most to help renewable energy and cleantech businesses start up and develop.

2014 Winner: Environmental Technologies Fund
2013 Winner: Oxford Capital Partners

ADVISORY FIRM OF THE YEAR

The judges will reward the professional advisory firm that has provided real depth of expertise in the clean energy and green economic sectors and given invaluable service to its clients.

2014 Winner: IDCM
2013 Winner: Acuity

FINANCIER OF THE YEAR

This accolade will identify the private equity firm, turnaround practitioner, bank or alternative finance house that has shown the greatest commitment to backing renewable energy and cleantech companies and projects.

2014 Winner: Foresight Group
2013 Winner: Ecology Building Society

DEVELOPER OF THE YEAR

This award will identify the property developer that has made the greatest effort to place environmentally friendly and renewable energy features at the heart of its developments.

2014 Winner: Linden Homes
2013 Winner: Derwent London

RETAILER OF THE YEAR

The judges will select the retailer that has gone the furthest to foster the use of green and new energy techniques, either in store or from suppliers, in a cost-effective manner.

2014 Winner: John Lewis
2013 Winner: Marks & Spencer
ORGANISED BY

GrowthBusiness is an invaluable resource for entrepreneurs and leaders of fast-growth enterprises. It offers a goldmine of practical information, insights and inspiration for established businesses which are achieving rapid expansion, helping them overcome obstacles to their growth and maximize their potential.
SPONSORS A-Z

Blue & Green Tomorrow aims to accelerate the growth of sustainable companies by getting their readers to buy from, and invest in those companies that balance the needs of the planet, its people and our prosperity.

The Isle of Man Government's Department of Economic Development is committed to the promotion and encouragement of a successful Clean Tech sector. With a diversified economy and a global blue-chip client base in a number of high-value added sectors, the Isle of Man is a place where you can discover an international business centre with a combination of advantages for the development of Clean Tech businesses which are difficult, if not impossible, to find elsewhere.

The Isle of Man Government owns 4,000 sq km of seabed in the middle of the Irish Sea and is developing a marine plan to enable potential offshore wind and tidal projects. If you are interested in future offshore wind and tidal projects in the Isle of Man territorial seas you should make contact with Dr Ken Milne, Senior Manager for Energy Policy in the Department of Economic Development Ken.Milne@gov.im

Minimise helps your business reduce energy consumption and maximize profitability. They provide a range of energy efficiency technologies, advisory services and financing options, unique in the marketplace, via three complimentary divisions:

Minimise Energy: offering a range of innovative products and services, all designed to maximize energy efficiency and improve your bottom line.

Minimise Solutions: a strategic consultancy and advisory team, helping you deliver sustainability, meet reduction targets and comply with legislation.

Minimise Finance: providing a range of financing options, using projected savings to secure the capital required to fund the project.

An independent banking and financial group, Mirabaud offers private banking, asset management, intermediation services and personalised financial advice to Swiss and international clients. Having undergone major expansion, the Mirabaud Group is built around the entity Mirabaud & Cie, banquiers privés, which was founded in 1819 in Geneva, where it still has its head office today. In intermediation services, Mirabaud provides a range of services to institutional investors, including Execution, Research, Investment Strategy, Capital Raising, Corporate Broking, Corporate Advisory, Equity Capital Markets, Debt Capital markets, and Alternative Capital.
Smith & Williamson is accountancy and investment management group, with 12 principal offices in the UK and Ireland and an international capability in over 100 countries through membership of Nexia International. We are one of the top ten largest firms of accountants. They have a team of dedicated individuals focusing on issues that are relevant to organisations working to provide sustainable solutions in relation to energy, resources, carbon offsetting and waste. Their team provides assurance, advisory and tax advice to businesses. Details can be found at www.smith.williamson.co.uk/sustainable-technologies

Crowe Clark Whitehill are a leading national accountancy firm offering partner led, proactive and timely audit, tax and advisory services. The 2013 FDs' Excellence Awards named Crowe Clark Whitehill Auditor of the Year, Large Firms. The firm is a member of Crowe Horwath International, a global network operating from 671 offices in over 100 countries around the world, which allows the firm to offer a seamless and integrated service with expert local delivery.
MEDIA PARTNERS A-Z

AngelNews is the UK's leading online news, information and events service for the early stage investment market, especially for business angels, venture capitalists and the companies that they invest in. Our activities include: The AngelNewsletter, Pitching for Management, The VCT & EIS Investor Forum, The Great British Private Investor Summit, The Great British Workforce Revolution, UK Business Angel Institute.

Founded in 2005, Clean Energy Pipeline is an independent provider of online financial news, data and research globally. Clients include governments, multinational and privately owned companies, investment banks, law firms, venture capital private equity and hedge funds in over fifty-five countries. In addition to its online news and data service, the company offers customized research and organizes senior executive forums.

Cleantech Investor is a publisher of finance, investment and business information, focusing on the fast growing cleantech space. The company was established in 2006 and is based in the UK. Cleantech Investor Brasil was established in Brazil in 2012.

Newnet's mission is to inform and connect the global green investment and sustainable business community in order to facilitate investment in innovation and promote sustainable business opportunities.
The Trillion Fund is a peer-to-project crowdfunding platform that enables anyone to invest small amounts of cash in projects in exchange for a return. By cutting out the banks, wind, solar, tidal and biomass projects can attract finance at cheaper rates and people can gain access to better interest rates - as well as exposure to the alternative energy sector.
CLEAN TECH AWARDS VENUE
Park Plaza, Victoria
239 Vauxhall Bridge Road,
London SW1V 1EQ
NEW ENERGY CONTACTS
Events Manager: Rebecca Stanley

Tel: 020 7250 7010
Email: rebecca.stanley@vitessemedia.co.uk
Vitesse Media, 14 Bonhill Street, London EC2A 4BX

Sponsorship information: Ben Brougham (Head of Events)

Tel: 020 7250 7010
Email: ben.brougham@vitessemedia.co.uk
Vitesse Media, 14 Bonhill Street, London EC2A 4BX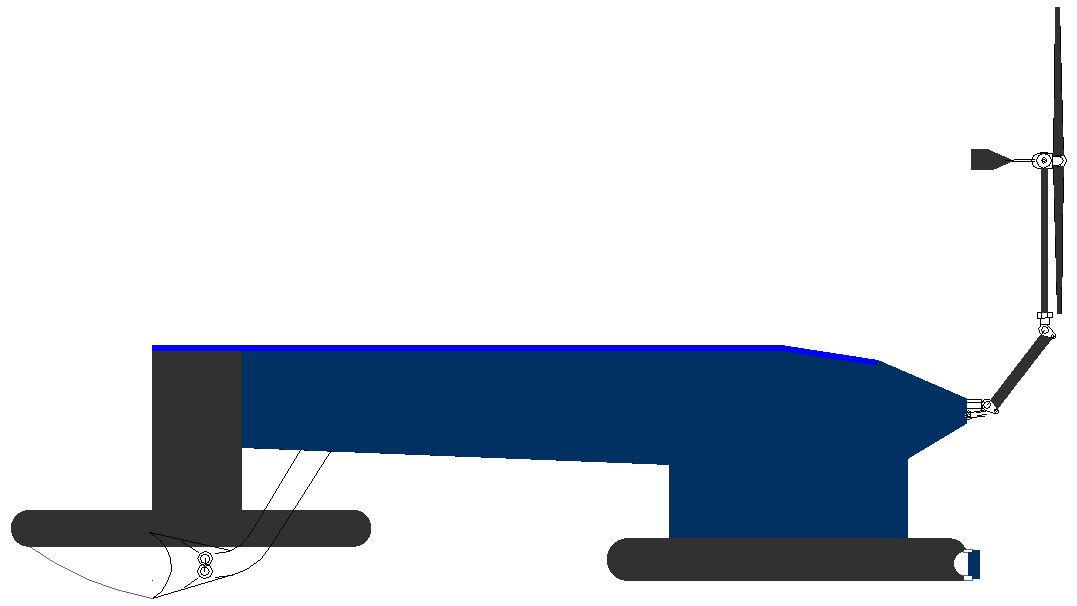 ROBOTIC OCEAN VACUUM CLEANER - In order to harvest sufficient energy to do useful work, the SeaVax concept above is equipped with a substantial solar array, coupled with wind turbine generation. This combination gives a high power to weight ratio, enough to power pumps, shredding and separation equipment, the likes of which has not been contemplated before. The same concept might be applied to plastic ocean waste and oil spills, by varying the specification, or maybe a dual purpose machine would be a more attractive commercial proposition. It's not the prettiest ship on the ocean, but looks don't count in this instance. It's what this blue water mobile waste treatment plant can achieve in a working day that counts - and how much that might save in terms of environmental and commercial damage.
LINKS
http://www.theneweconomy.com/awards
http://www.cleantechinvestor.com/
http://www.ev-info.com/ev-technology
http://www.crowdfunder.co.uk/
http://www.newenergyawards.com/forum.html
https://www.kickstarter.com/
https://www.crowdcube.com/
https://www.angelinvestmentnetwork.co.uk/
https://www.fundingcircle.com/
http://www.clean-invest.de/
http://www.oceanologyinternational.com
http://www.maritimeindustries.org/