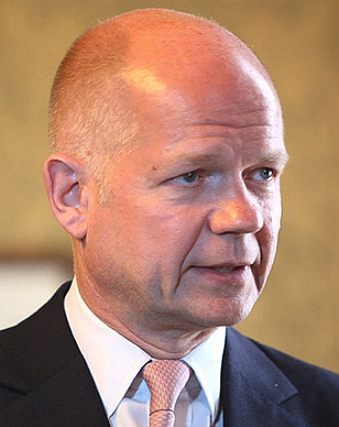 The United Kingdom's Joint Delegation to NATO is the vital link between the UK's government and the North Atlantic Treaty Organisation. The principle roles are to promote British interests in NATO and to keep UK Ministers and Government Departments informed about NATO discussions.

The Delegation works to ensure the UK plays a full and influential role in the North Atlantic Council, the Military Committee and across the spectrum of NATO activities. As a Joint Delegation the Diplomatic Mission is headed by an Ambassador to NATO, Dame Mariot Leslie, and a UK Military Representative to NATO, Vice Admiral Ian Corder CB.
The UK Delegation organises and hosts an annual industry day for UK companies to attend. This year the industry day will consist of several panel sessions:

- Britain and the Future of NATO;
- Preparing NATO's future capabilities;
- Agency reform;
- The future of common funding;
- How to do business with NATO

Panels will consist of experts from NATO International Staff, UK Delegation and NATO agencies.

The sessions will be interactive, with panelists taking your questions. The day will give you the opportunity to understand NATO's future strategic direction from key decision makers, and to obtain insights on best practices when doing business with NATO.

NATO procurement is undertaken by different NATO bodies with no central organisation responsible for procurement. There are many sources of NATO funding for various types of projects, but the bulk of the capital investment projects which NATO carries out are funded by the NATO Security & Investment Programme (NSIP). This guide aims to pull together some of the key aspects of NATO procurement procedures in one place, but focuses on the NSIP and explains who does what and how.

This guide gives an indication of the current position as at the date of writing but the contents are subject to change. Currently a wide ranging reform of NATO is under way, this includes a review of NATO processes, agencies, and the NATO Command Structure. These reforms could have significant impact on individual programmes.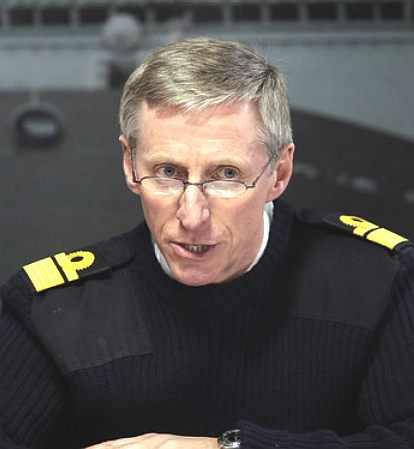 MILITARY REPRESENTATIVE: VICE ADMIRAL IAN CORDER
Vice Admiral Ian Corder assumed the role of UK Military Representative to NATO and the European Union on 31 May 2013.

Educated at Rugby School and Peterhouse, Cambridge (Pure Mathematics), he joined the Royal Navy in 1978, volunteered for submarines and spent his early career in the SSN force as an operations and navigation specialist. His command appointments have included serving as Executive Officer of HMS SCEPTRE (SSN) and as the Commanding Officer of HMS ORACLE (SSK), HMS SPLENDID (SSN(TLAM)), and the frigate HMS CUMBERLAND. In the latter he participated in both Operation ENDURING FREEDOM and maritime sanctions against Iraq in the immediate lead up to the second Gulf conflict.

His early staff tours have included a desk officer assignment to the Naval Staff, responsible for SSBN operational policy and, as a Captain, a tour as the Naval Assistant to the First Sea Lord and a second tour as a Deputy Director in the central staff directorate responsible for MoD policy regarding NATO, the EU, and the UN. As a Commodore, he served for 18 months as the Chief of the Strategic Systems Executive and two years as Director of Naval Personnel Strategy. As the former he was responsible for the delivery of the UK's independent nuclear deterrent and as the UK project officer for the UK/US Polaris Sales agreement. In the latter role he had responsibility for formulation of HR policy for the whole Naval Service.

Promoted to Rear Admiral, he was appointed as Deputy Commander Naval Striking and Support Forces NATO (STRIKFORNATO) and Commander STRIKFORNATO Maritime Forces during which, inter alia, he served as the Maritime Component Commander for the NATO Response Force. Immediately prior to taking up his current appointment as UK MILREP, he served as Commander (Operations) for the Royal Navy, NATO's Submarine Force Commander and the head of the Royal Navy's Submarine Service. During this appointment he acted as the Maritime Component Commander for operations in Libya in 2011 and for the London Olympic Games in 2012. He was appointed a Companion of the Order of the Bath in 2013.

He is married to Kathryn, home is in south Hertfordshire, and they have two grown up sons, Andrew and Alexander. Andrew is a management consultant and Alexander an infantry officer.
UK PERMANENT REPRESENTATIVE TO NATO: DAME MARRIOT LESLIE
The Ambassador's role is to represent the UK within an international organisation, engaging with every other country or organisation that belongs to or observes the body. The Ambassador is also responsible for the direction and work of the Mission. Ambassadors to multilateral missions are often referred to as 'Permanent Representatives'.
Dame Mariot Leslie joined the British Diplomatic Service in 1977. Her overseas postings have included Singapore (1978-81), Bonn (1982-86) and Rome (1998-2001), as well as two years spent on secondment to the French Foreign Ministry in Paris (1990-92). From 2002-06 she was the British Ambassador to Norway.

Her jobs in the UK have included heading up the FCO's Environment, Science and Energy Department from 1992-93, and leading the Policy Planning Staff from 1996-98. On her return from Norway she became the Foreign Secretary's Counter-Terrorism Envoy and Director, Defence and Strategic Threats, before going on to become Director General, Defence and Intelligence at the FCO in 2007, and a member of the UK's Joint Intelligence Committee.

Dame Mariot became the UK's Permanent Representative to the North Atlantic Council in April 2010.



CONTACTS
UKDel NATO
Boulevard Leopold III
1110 Brussels
Belgium

Email UKDEL.NATOGeneralEnquiries@fco.gsi.gov.uk

Telephone +32 2 707 7501
Fax +32 2 707 7596
THE BIDDING & PROCUREMENT MINEFIELD

NATO does not purchase equipment, ships and the like. It uses what each member state has purchased, which in effect determines the effectiveness of NATO. It appears that there is no overall steerage or agenda, but a muddle of individual countries who decide what role they may contribute to, based on what capabilities they have at the time.
THE ALLIANCE
The North Atlantic Treaty Organisation (NATO) is an alliance of 28 countries from North America and Europe committed to fulfilling the goals of the North Atlantic Treaty signed in Washington on 4 April 1949.

The fundamental role of NATO is to safeguard the freedom and security of its member countries by political and military means. It provides a forum in which members can consult on security issues of common concern and take joint action in addressing them.

The Alliance is committed to defending its member states against aggression or the threat of aggression - a key principle is that an attack against one or several members would be considered an attack against all (Article 5 of the Washington Treaty).

NATO is an intergovernmental organisation in which each member country retains its sovereignty. All NATO decisions are taken jointly by the member countries on the basis of consensus (and that includes many procurement decisions). There is no system of weighted or Qualified Majority Voting (QMV) i.e. all votes are equal. As an example, Albania's vote is worth the same as Germany's.


NATO MEMBER COUNTRIES

NATO currently has 28 members following:

Albania
Belgium
Bulgaria
Canada
Croatia
Czech Republic
Denmark
Estonia
France
Germany
Greece
Hungary
Iceland
Italy
Latvia
Lithuania
Luxembourg
Netherlands
Norway
Poland
Portugal
Romania
Slovakia
Slovenia
Spain
Turkey
United Kingdom
United States

There is a general rule that only firms from NATO nations are eligible to bid for NATO common funded projects, which normally only occur in NATO member countries or in third countries where NATO forces are deployed on Alliance Operations and Missions (AOM) e.g. Afghanistan or Kosovo.


WHAT NATO BUYS and DOES NOT BUY

NATO procures a wide range of goods and services via a mechanism known as Common Funding, such as:

* Command and Control equipment
* Satellite communications services
* IT hardware and peripherals
* Software (off the shelf and bespoke)
* Consultancy services
* Civil construction works
* Camp services for Alliance Operations and Missions

As a general rule, NATO does NOT buy platforms (e.g. ships, planes, tanks) weapons systems or personal equipment.


MULTI NATIONAL FUNDING

In order to achieve a particular capability in a cost effective way, on an ad hoc basis groups of NATO members may join together in the pursuit of achieving interoperability, to procure capabilities on a multi-national basis. Sometimes, these multinational initiatives are managed by a NATO agency, acting as the Procurement Agent.

The best known example is probably the fleet of NATO Airborne Early Warning and Control System (AWACS) aircraft based at Geilenkirchen in Germany. Here the general rule is that "… you have to pay to play..." in the procurement programmes. UK companies cannot bid for work on the AWACS fleet since we pay our contribution in kind by making our own nationally funded AWACS aircraft available to NATO. Other examples of multinational programmes include Alliance Ground Surveillance (AGS) and the C17 Strategic Airlift Capability (SAC).

Multi-national funding should not be confused with NATO common funding, where programmes are agreed and funded by all 28 nations.


NATIONAL FUNDING

NATO has no operational forces of its own other than those assigned to it by member countries (or contributed by partner countries for the purpose of carrying out a specific mission). Each country remains responsible for national procurement of its own platforms, weapons systems, and personal equipment for its troops.

When NATO nations assign forces for use on Alliance Operations and Missions e.g. in Afghanistan or Kosovo, they generally remain responsible for provision of all their equipment and logistic support. This principle is known within NATO as "costs lie where they fall". However, this rule is evolving gradually and more theatre level enabling capabilities for operations are now eligible for NATO common funding than was the case in the past. Further guidance can be obtained from the UK Delegation to NATO.

N.B. The UK Delegation to NATO does not generally have visibility of nationally funded procurement opportunities. Companies interested in such opportunities should contact the appropriate country desk in the UKTI Defence and Security Organisation (UKTI DSO).


COMMON FUNDING

Common funding includes three budgets or programmes into which all NATO nations pay an annual contribution based on an agreed cost share formula - the Civil and Military Budgets and the NATO Security Investment Programme (NSIP). The Military Budget (Operations and Maintenance costs ) and NSIP (Capital investment) together are known as military common funding and are the only funding areas where the NATO authorities identify the requirements and set priorities in line with the Alliance's overarching objectives and priorities.

The basic rule governing which projects are eligible for military common funding is the "Over and Above" rule. A project may be eligible for military common funding if it is – over what already exists in the NATO or national inventory and above what a nation could reasonably be expected to make available to NATO from national resources or for its own national military purposes. For example, the UK's Air Defence Radars are not eligible for common funding as they would be required to defend the UK's airspace whether we were in NATO or not. But if we wished to feed the signal from those radars to other NATOentities, the required connectivity would be eligible. NATO military common funding is only used to procure … "the most austere facility (or minimum asset characteristics) required to meet a specific NATO military need". This is known as the Minimum Military Requirement (MMR). It is important to recognise this when preparing your bid and offer exactly what has been requested i.e. no gold plating!


WHO AND WHERE ARE THE BUYERS IN NATO?

Strategic Commands (Allied Command Operations and Allied Command Transformation) nominate a host nation for each NSIP project which is then responsible for the procurement and project implementation. During the Cold War, the majority of NSIP funds were spent on fixed defensive infrastructure projects and most projects were run by NATO member countries, hence the term. Since 1994, there has been a major shift towards expenditure on projects supporting deployable or expeditionary capabilities; on Command, Control, Communications, Computing, Intelligence, Surveillance, and Reconnaissance (C4ISR) capabilities and on capabilities directly supporting Alliance Operations and Missions.

NATO agencies can also act as host nations on behalf of the alliance. The NATO Command, Control & Communication Agency (NC3A) is the lead host nation for C4ISR projects both in NATO nations and in operational theatres. NATO Maintenance and Supply Agency (NAMSA) has increasingly become the host nation of choice for non-C4ISR and civil works projects for AOM.

Details of some of the NC3A's procurement opportunities are posted on the Agency's bulletin board. Over time, the site will be expanded to cover the full range of opportunities. UK companies who are interested in the C4ISR area are encouraged to set up a Basic Ordering Agreement (BOA) with NC3A.

http://boa.nc3a.nato.int/bulletinboard.xml

NC3A Brussels

Bâtiment Z, 140 Avenue du Bourget, B-1110 Brussels, Belgium (Visitors)
Boulevard Leopold III, B-1110 Brussels, Belgium (Mail)
Telephone +32 (0)2 707 4111, Fax +32 (0)2 707 8770

NC3A The Hague

Oude Waalsdorperweg 61, 2597 AK The Hague, Netherlands (Visitors)
P.O. Box 174, 2501 CD The Hague, Netherlands (Mail)
Telephone +31 (0)70 3743000, Fax +31 (0)70 3743239

NATO MAINTENANCE AND SUPPLY AGENCY (NAMSA)

The NATO Maintenance and Supply Agency (NAMSA) is NATO's principal logistics support management agency. NAMSA's main tasks are to assist NATO nations by organising common procurement and supply of spare parts and arranging maintenance and repair services necessary for the support of various weapon and other systems.

In recent years, NAMSA has become increasingly involved in providing logistic support for Alliance Operations and Missions such as ISAF in Afghanistan and KFOR in Kosovo. A variety of goods and services have been supplied, either in-house or through contracts let by NAMSA.


In addition to companies nominated by NATO nations under normal ICB procedures, NAMSA's Procurement Division also uses an internal database, known as the Source File to invite bids from suppliers of goods and services. UK firms who believe their goods and/or services may be of interest to NAMSA customers are strongly recommended to register in the Source File. This can be done on line at the NAMSA website or via the link on the UK Delegation website, and will open up access to the full range of NAMSA procurement opportunities, including those nationally or multi-nationally projects which are not circulated to national delegations at NATO HQ and which will therefore not appear
on the UKTI DSO website.

Further details can be obtained from:

http://www.namsa.nato.int/suppliers/apply_e.htm

http://www.natolog.com/eProcurement/FBO/FutureBusinessOpportunitiesList.aspx?ni=0

NAMSA
L-8302 Capellen
G.D. Luxembourg
Tel: (00352) 30631
Fax: (00352)308721
PP@namsa.nato.int (Procurement Division)


NATO INDUSTRIAL ADVISORY GROUP (NIAG)

The NATO Industrial Advisory Group is a high level advisory body which sits in the 'CNAD family', with membership from the defence trade association network in each nation. The NIAG have an annual budget to part fund studies in support of the capability development groups or those of political interest to NATO (for example Interoperability and Transatlantic Defence Industrial Cooperation). Industrial interest in this group is to give technical direction and industrial advice, rather than on any return on investment.

Further information can be given (and is distributed) by the UK head of delegation to the NIAG, via defence trade associations. ADS currently takes the trade association lead for the NIAG and distributes relevant information to other defence trade associations.

http://www.adsgroup.org.uk/


WHAT PROCUREMENT METHODS ARE USED BY NATO?

There is no single set of procurement rules for NATO. The rules and method of procurement are dependent on the funding source, the host nation involved, the type of goods/services required, and/or the degree of urgency involved.

The official NATO definition of host nation (HN) is:

'.. a participating country, Major NATO Command (MNC) or a NATO Agency which is responsible for implementing a Security Investment project.'

Note: MNCs are now referred to as Strategic Commands (SCs).

If the project only involves implementation within one nation (e.g. radar procurement) the relevant nation will usually be selected as HN but may use an agency as their procurement agent.

Also, in a few cases, a nation may be selected as HN when the project affects only a small number of nations. Whilst this is the general framework, it is important to recognise that each project is different, and there are exceptions. NACMA and NCSA do not have HN responsibility for NSIP funded projects and use NC3A as their procurement agent.

The principal methods in use are:

* International Competitive Bidding (ICB)
* NSIP procurement regulations - NATO Operations and Missions
* Best Value procurement
* National Competitive Bidding (NCB)
* Limited Competition
* Sole/Single Source
* Basic Ordering Agreement (BOA)
* NAMSA procurement regulations
* Civil Budget general contract specifications


SOLE/SINGLE SOURCE

Exceptionally, a host nation may request sole source procurement to a named company. This may be for reasons of extreme operational urgency or commonality with previously supplied equipment. For NSIP projects, use of this procurement method requires the specific agreement of the Investment Committee and would only be granted if a compelling case was made by the host nation.


BASIC ORDERING AGREEMENT (BOA)

NATO member nations have approved a contracting procedure known as a Basic Ordering Agreement (BOA), which is widely used by the NATO Consultation, Command and Control Agency (NC3A). These procedures were developed as an accelerated and cost effective acquisition method for CommercialOff-The-Shelf (COTS) products including hardware, software, and services. A typical example is the procurement of personal computers where the innovation cycle and price reduction is so fast that even an accelerated ICB process would provide the second last generation of equipment at prices overtaken by events.

At the time of writing, NC3A had already negotiated 511 BOAs, 21% of which were with UK companies, more than any other nation. These BOAs cover i.e.:

* Communication and Information Systems (CIS);
* a wide variety of commercial computer products including hardware (PCs);
* a large range of software;
* information technology support and maintenance services;
* consultancy and engineering support

he UK Delegation to NATO strongly recommends that UK companies interested in supplying these (and other) types of products and services to NATO should register for a BOA.

Once you have successfully registered, you will be automatically notified of appropriate opportunities according to the categories of goods and services you are registered for. The opportunities that you will be alerted to will depend on the capabilities that you have declared. Therefore care is required in selecting the relevant categories. Improvements in the BOA website are planned that will allow companies to update their information through a 'self- service' facility.

Companies interested in negotiating a BOA should contact the NC3A at:

Mr. Les Hendriks
NATO C3 Agency
Acquisition Division /ASRC (BOA Web Site Coordinator)
Tel.: +32 (0)2 707 8278 (direct)
Fax: +32 (0)2 707 8770
E-mail: les.hendriks@nc3a.nato.int

Further information including FAQs, BOA categories, and points of contact can be found on the NC3A
website:

http://boa.nc3a.nato.int/boa.html


You cannot lobby NATO and cannot suggest that NATO needs to buy your product, (as NATO procurement is driven by a requirement for a particular capability), in many ways NATO is like any other market – you have to do your research on what opportunities are coming up, and what changes have occurred. This can best be done by regularly visiting websites that advertise NATO opportunities.

There are a variety of websites which publish NATO funded opportunities e.g. by specific host nations.

The UK government publishes all opportunities notified to us on the UKTI DSO website.

NATO business opportunities are advertised in a variety of place so companies interested in accessing NATO opportunities need to regularly monitor a variety of web based sources of information. The UK Delegation passes information to UKTI for publication on its website. However, as staff resources allow, we still try to notify individual firms of high value specific opportunities particularly in niche areas, and can help advise companies of which phase projects are in.

* NC3A BULLETIN BOARD (ICB and BOA)
http://boa.nc3a.nato.int

* NAMSA PROCUREMENT WEBPAGE
http://www.namsa.nato.int/suppliers/suppliers_e.htm



ACRONYMS

ACCS Air Command and Control System
ACO Allied Command Operations
ACT Allied Command Transformation
ADS AeroSpace Defence Security
AGS Allied Ground Surveillance
ALTBMD Active Layered Theatre Ballistic Missile Defence
AOM Alliance Operations and Missions
ARS Air Operations Centre, RAP Production Centre & Sensor Fusion Post
AWACS Airborne Warning And Control System
Bi-SC Bi-Strategic Command
BOA Basic Ordering Agreement
BV Best Value
C3 Command, Control and Consultation(Communication)
C4ISR Command, Control, Communications, Computing, Intelligence, Surveillance and
Reconnaissance
CAOC Combined Air Operations Centre
CAT Capability Area Team
CBRN Chemical, Biological, Radiological and Nuclear
C-IED Counter – Improvised Explosive Device
CIS Communication and Information Systems
CNAD Conference of the National Armaments Directors
COFFA Certificate Of Final Financial Acceptance
COTS Commercial Off The Shelf
DAT POW Defence Against Terrorism Programme Of Work
DE&S Defence Equipment and Support
DoE Declaration of Eligibility
DSO Defence and Security Organisation
DVA Defence Vetting Agency
EFL Established Financial Limits
FBO Federal Business Opportunities
FCO Foreign and Commonwealth Office
HN Host Nation
IC Investment Committee
ICB International Competitive Bidding
IFB Invitation For Bids
IMS International Military Staff
IS International Staff
ISAF International Security Assistance Force
IVCO International Visits Control Office
JFAI Joint Final Acceptance Inspection
JALLC Joint Analysis and Lessons Learned Centre
JEWCS Joint Electronic Warfare Core Segment
JFC Joint Force Command45
JFTC Joint Forces Training Centre
JWC Joint Warfare Centre
KFOR Kosovo Force
LCB Lowest Compliant Bid
LCC Life Cycle Cost
MBC Military Budget Committee
MC Military Committee
MMR Minimum Military Requirement
MNC Major NATO Command
MoD Ministry Of Defence
MOTS Military Of The Shelf
NAC NATO Atlantic Council
NACMA NATO Air Command and Control System Management Agency
NACMO NATO Air Command and Control System Management Organization
NADREP National Armament Directors Representative
NAMSA NATO Maintenance and Supply Agency
NAMSO NATO Maintenance and Supply Organization
NATEX National Technical Expert
NATO North Atlantic Treaty Organisation
NC3A NATO Consultation, Command and Control Agency
NCB National Competitive Bidding
NCSA NATO Communication and Information Systems Services Agency
NHQC3 NATO Headquarters C3 Staff
NIAG NATO Industrial Advisory Group
NOI Notice Of Intent
NOR NATO Office of Resources
NOS NATO Office of Security
NRF NATO Reaction Force
NSIP NATO Security Investment Programme
NURC NATO Underwater Research Centre
PfP Partner for Peace
PSC Personnel and Site Clearances
QMV Qualified Majority Voting
RAP Recognised Air Picture
RFBV Request For Bidders' Views
RFP Request For Proposals
RTA Research and Technology Agency
SAC Strategic Airlift Capability
SACEUR Supreme Allied Commander Europe
SACT Supreme Allied Commander Transformation
SC Strategic Commands
SHAPE Supreme Headquarters Allied Powers Europe
THN Territorial Host Nation
UKTI UK Trade and Investment
WGNTE Working Group of National Technical Experts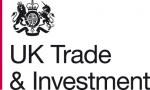 LINKS
http://www.nato.int/cps/en/SID-CCE16692-81BA1400/natolive/who_is_who_101511.htm
https://www.gov.uk/government/people/ian-corder
https://www.gov.uk/government/people/mariot-leslie
https://www.gov.uk/government/world/organisations/uk-joint-delegation-to-nato
https://www.gov.uk/government/publications/navigating-nato-procurement
http://www.esdpa.org/third doha international maritime defence exhibition bolstered by defence players hoping to tap region markets
http://www.oceanologyinternational.com
http://www.maritimeindustries.org/Events/Oceanology-International-China-2013/9255