Countering procurement fraud is extremely difficult with so many stakeholders, each defending their corner and wanting to milk contracts for as long as possible and that is only possible by building bigger, more expensive vehicles, or oversupply of weapons that are not or will not be effective in a modern military scenario.
Wars cost money and arms manufacturers only get rich by supplying weapons in times of war. It is therefore not in their interest to develop technology that prevents war, because in doing so weapons manufacturers are drying up their income. Simples.
What weapons contractors want is a destabilized world where they can continue to make guns and vehicle for traditional combat in a monopoly supply situation - even where they are aware of other means to prevent and disarm a potential combatant. The last thing a monopoly supplier wants is to endorse disruptive technology that they do not control within their cartel.

A STRATEGIC APPROACH TO PROCUREMENT FRAUD - 21 AUGUST, KUALA LUMPUR
YF Asia is pleased to invite you and your staff to attend the above IACCM endorsed course, "A Strategic Approach to Handling Modern Procurement Fraud Combat" on 19th - 21st August 2014 in Kuala Lumpur, Malaysia" with Mr. Colin Cram.

Procurement Fraud is a global phenomenon and it exists in almost everyday industry which buys and sells both public and private. Nowadays, when guidance on anti-bribery and corruption becomes commonplace, little effort is paid towards the anti-procurement fraud. The main challenge at present is apparent under recognition of procurement fraud as a risk, as well as the underestimation about its potential losses, both giving rise to an across-the-board lack of proactive efforts to prevent, detect and mitigate procurement frauds.
GLOBAL PHENOMENON
Procurement fraud is a global phenomenon and it exists in almost every industry which buys and sells both public and private. The main challenge at present is an apparent under recognition of procurement fraud as a risk, as well as the underestimation about its potential losses, both giving rise to an across-the-board lack of proactive efforts to prevent, detect and mitigate procurement frauds.
KEY BENEFITS OF ATTENDING:

Identify the causes of major procurement fraud cases and derive insights from the past experiences into the handling of potential fraud.

Master 15 well proven toolkits to thoroughly prevent, detect and investigate the Fraudulent activities in your organizations.

1. Understand Consequences of procurement fraud to prepare for adverse circumstances.

2. Be aware the high risk fraud within the procurement life cycle.

3. Understand consequences of procurement fraud to prepare for adverse circumstances.

4. Beef up internal controls and implement regular checks on potential procurement fraud risks.

5. Look for signs that fraudsters know your company processes and confidential insider information.
WHAT CAN YOU LEARN:

* Defining Procurement Fraud, Opportunities and Statistics
* Fraud Prevention Controls and their Effectivenes
* Creating an Anti-Fraud Culture
* Process, Procedures and Transparency
* Foundation of First Class Procurement
ABOUT YF ASIA'S FACILITATOR:

Colin Cram, is a pioneer in "lean procurement". He has 35 years of unrivalled global experience in initiating and implementing innovative strategies for procurement, shared services, outsourcings, tackling monopoly supply situations and cartels, trouble-shooting and organizational re-engineering, is here to engage the delegates in highly interactive discussion sessions.
* Managing Director of Marc1 Ltd with 35 years of Professional Experience in Procurement.
* Fellow of CIPS (Chartered Institute of Purchasing and Supply) for 18 years.
* Member of IACCM (International Association of Contract and Commercial Management).
EXAMPLE SCENARIOS
Abuse within the procurement cycle is common and can be damaging, from the magnitude of potential monetary losses to a loss of trust of important stakeholders such as investors, customers, and suppliers.

Consider a long-time employee who is suddenly struggling with making ends meet, perhaps with expensive taste and indulgent girlfriends. Through many years of service in the procurement department, he has gained the trust of co-workers, established personal relationships with vendors, and has an intimate knowledge of the controls system and any gaps that may exist. Almost effortlessly, he could approach a vendor to inflate invoices and direct surplus payments to his personal bank account.

Such collusion is common in procurement frauds. Experience shows that fraud can flourish in times of economic boom or bust.

Conflicts of interest – where procurement personnel have a financial interest in the success of a supplier entity, their purchasing decisions may be biased towards that entity to the detriment of your organisation.

Vendor kickbacks and bribery – Vendors may send gifts to procurement personnel because of long-term relationships. This can create a conflict where a personal relationship between the buyer and vendor is established that may put pressure on the buyer's efforts to act in the company's best interest.

Bid rigging – through collusion between procurement personnel involved in the vendor selection process and outside vendors, or between outside vendors participating in the bidding process, inflated rates may be contracted for projects.
SUPPLY MANAGEMENT - REAL LIFE SITUATION - 23 February 2012 by Angeline Albert

A former Ministry of Defence (MoD) purchaser has admitted accepting payments worth £66,500 to favour a supplier bidding for CCTV contracts.

William Marks, who previously worked as a deputy senior commercial officer for the MoD in Northern Ireland, pleaded guilty at Belfast Crown Court to 11 counts of corruption related to receiving bribes, and to three counts of money laundering.

According to the Serious Fraud Office (SFO), Marks - 55 from County Antrim - received the bribes from James McGeown, owner of VIS Security Solutions, who sought favourable consideration for the tendering and continuation of CCTV contracts with the MoD.

McGeown - 73 also from County Antrim - secured contracts worth a total of £16.2 million through the bribes, and pleaded guilty to 16 counts of corruption involving payments to MoD employees.

Marks' sister, Carol Kealey - 53 from County Londonderry - pleaded guilty to obstructing a police officer in the execution of his duty who was investigating Marks' financial affairs. The charge stated Kealey had conducted financial transactions for her brother through a bank account in her name.

In addition, John Symington - 56 from County Antrim – a former senior quantity surveyor at the MoD, also pleaded guilty to four counts of corruption and receiving a total of £18,000 in bribes from McGeown.

The four defendants were charged by the SFO in February 2010. Sentencing for the four at Belfast Crown Court is set for 9 March. Corruption contrary to the Prevention of Corruption Act 1906 carries a maximum sentence of seven years in prison. The Proceeds of Crime (Northern Ireland) Order 1996 allows the Court to recover money obtained from criminality.

SENTENCING 3 APRIL 2012

On 30 March, William Marks was sentenced at Belfast Crown Court to two years in jail, suspended for two years.

James McGeown was sentenced to three years' imprisonment, suspended for two years. He was also disqualified from being a company director for seven years.

John Symington received nine months imprisonment, suspended for two years.
Confiscation orders were also made against McGeown and Symington of £1 million and £24,550 respectively, payable within six months.

Carol Kealey was given a conditional discharge on 21 February.
CONTACTS
For more details and registration for this event:
YF Asia Pte Ltd
www.yf-asia.com
Emails:
Telephone:
(+65) 6536 0336
(+65) 6225 3796
LINKS
Action Fraud Police UK az procurement fraud
http://www.actionfraud.police.uk/fraud-az-procurement-fraud
http://www.supplymanagement.com/news/2012/former-mod-buyer-pleads-guilty-to-accepting-bribes
http://www.supplymanagement.com/news/2012/procurement-fraud-costs-public-sector-ps23-billion
KPMG procurement-fraud-could-this-happen-to-you-how-it-occurs
http://www.cipre-expo.com/
http://www.counterterrorexpo.com/
http://www.2020visionnetwork.eu/sme/
http://erc.europa.eu/funding-schemes
http://ec.europa.eu/research/horizon2020/index_en.cfm
http://cordis.europa.eu/fp7/ncp_en.html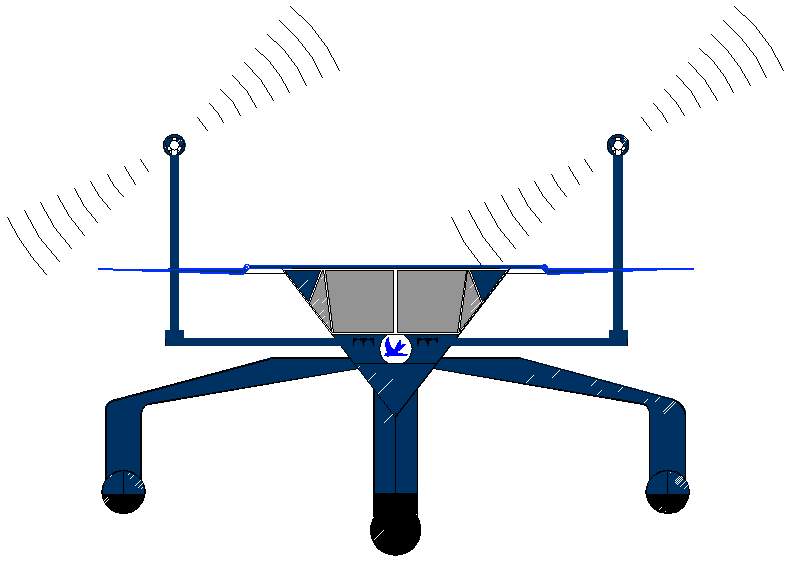 Combat procurement fraud and the high cost of bunker fuels. Protect the high seas and your sovereign shoreline with littoral and blue water robotic drone patrols, 24/7 and 365 days of the year - at a fraction of the cost of ships where human lives are at stake. Also ideal for fishery and military applications where persistent monitoring is essential for early warning, to include hydrographic and oceanographic duties..