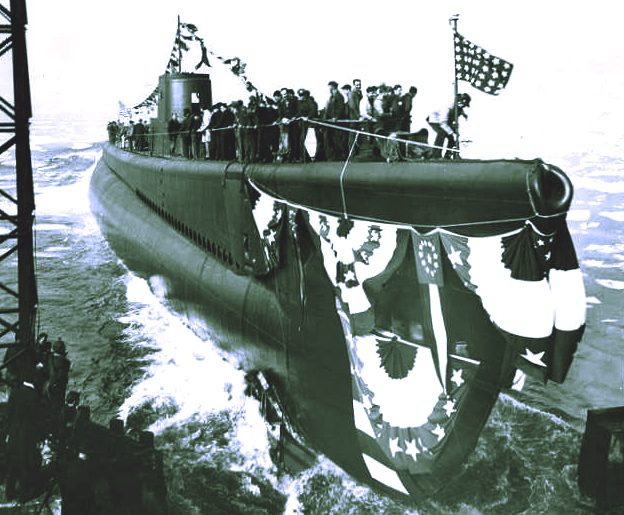 USS Bluefish (SS-222), a Gato-class submarine, was the first ship of the United States Navy to be named for the bluefish.

Bluefish was laid down 5 June 1942 by Electric Boat Co., Groton, CT. She was launched on the 21st of February 1943 (sponsored by Mrs. Robert Y. Menzie), and commissioned 24 May 1943, Commander George E. Porter (Class of 1932) in command. Between September 1943 and July 1945 she completed nine war patrols.

Bluefish departed New London, Conn. 21 July and reported to Task Force 72 (TF 72) at Brisbane, Australia 21 August 1943. Between 9 September 1943 and 29 July 1945 she completed nine war patrols. Her operating area extended from the Netherlands East Indies to the waters south of Honshū. Bluefish sank 12 Japanese ships totaling 50,839 tons, including the destroyer Sanae (18 November 1943 at 04°52′N 122°07′E; the submarine I-351 (15 July 1945 at 04°30′N 110°00′E, and a submarine chaser. In addition, Bluefish assisted Puffer (SS-268) in sinking a 5,135 ton tanker.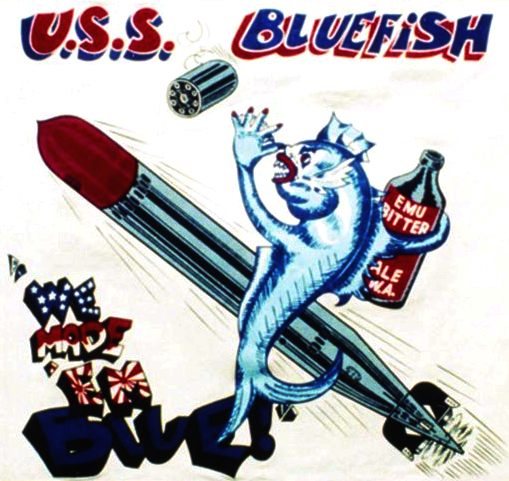 The Gato-Class submarine was the state of the art in American design at the start of World War II. Using the previous Tambor-class submarine as a basis, Gatos incorporated improvements to increase their overall patrol and combat abilities. Modifications to the diesel engines and batteries increased patrol duration over Tambors, and internal alterations provided more amenities for the crew. The class is named after its lead ship, USS Gato (SS-212).

With the cessation of hostilities Bluefish returned to the United States, arriving at Philadelphia Navy Yard 9 October 1945. She was placed in the 16th Fleet and on 31 October moved to the Submarine Base, New London. She was later towed to Electric Boat Co., Groton, where she underwent repairs. On 12 June 1946 she returned to New London where she went out of commission in reserve 12 February 1947.

Bluefish was recommissioned 7 January 1952 at the Submarine Base, New London, and reported to Submarine Division 82, Atlantic Fleet. On 7 April she proceeded to Key West, Fla., and reported to Submarine Division 41 on 11 April. She operated along the Florida coast and in the Caribbean, engaging in local operations and training exercises until May 1953.

On 7 June 1953 Bluefish arrived at the Naval Base Portsmouth, N.H. Following pre-inactivation overhaul at the Portsmouth Naval Shipyard, she was placed out of commission in reserve at New London 20 November 1953.

Bluefish received ten battle stars for her World War II service.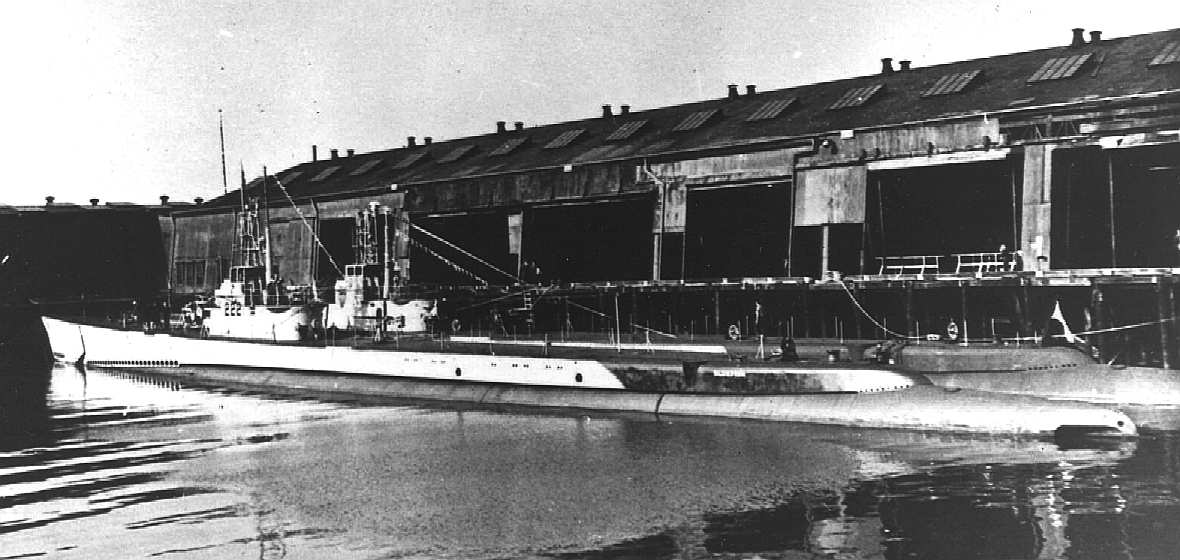 SPECIFICATIONS
Gato class Submarine:
Displacement: 1,526 tons surfaced, 2,424 tons submerged
Length: 311'
Beam: 27'3"
Draft: 16'10"
Speed: 20 knots surfaced, 9 knots submerged
Armament: 1 3"/50 or 1 4"/50 or 1 5"/50, 6 bow and 4 stern torpedo tubes, 24 21" torpedoes (loaded tubes plus reloads: 10 forward, 4 aft)
Complement: 80
Diesel engines, surfaced/electric motors, submerged
Built at Electric Boat Co., and commissioned 1943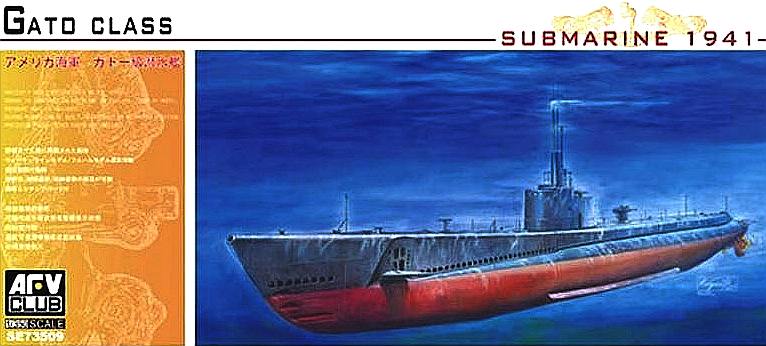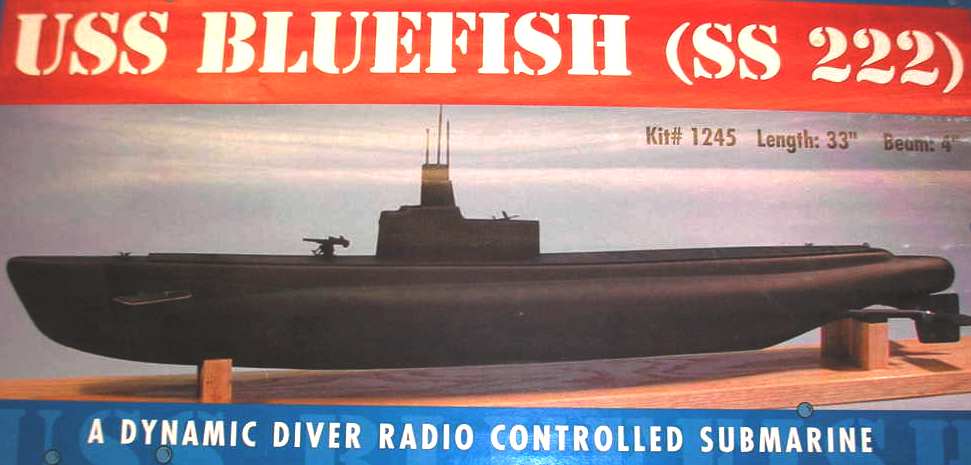 USS BLUEFISH MODELS and RC KITS
Dumas Kit 1245, USS BlueFish Submarine Kit, 33" long, 4" beam. This is a light duty, swimming pool, submarine kit with a diving depth of 4 feet. The kit includes hardware and motors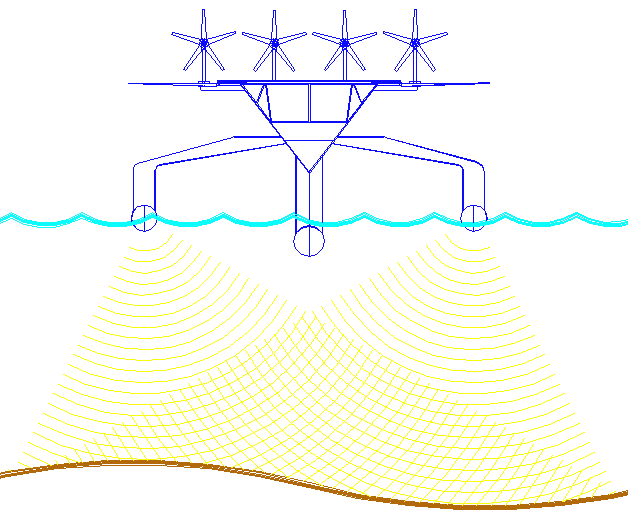 The ultimate Robot Boat. The SNAV platform uses an advanced SWASSH hull to mount the world's first autonomous endurance expedition. The world navigation is to prove the ship's systems for oceanographic and law enforcement applications. A by product is safer at seas.
SUBMARINE INDEX
HMS Astute 1st of Class BAE Systems
HMS Vanguard- Trident
INS Sindhurakshak - explosion & sinking
Lusitania - Torpedo attack
Predator - Covert submarine hunter/killer
U20 - Kapitan Leutnant Walther Schwieger
USS Bluefish WWI submarine
USS Bluefish - Nuclear submarine
USS Nautilus - 1st nuclear submarine & subsea north pole passage
LINKS
http://en.wikipedia.org/wiki/USS_Bluefish_(SS-222)
http://www.enterprise-europe-scotland.com/sct/news/?newsid=4306