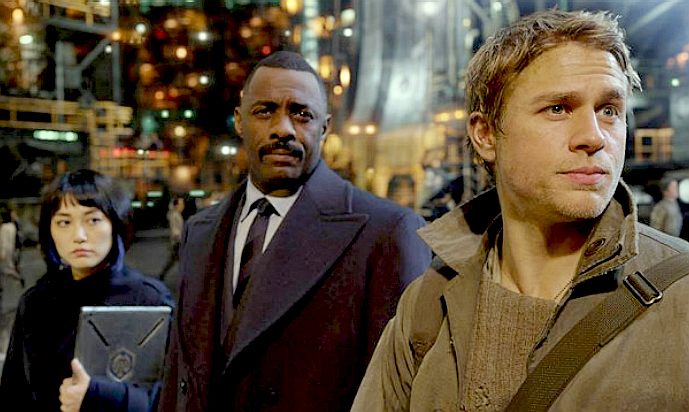 Cast of Pacific Rim main characters: Rinko Kikuchi, Idris Elba and Charlie Hunnam


Pacific Rim is a 2013 American science fiction monster film directed by Guillermo del Toro, and starring Charlie Hunnam, Idris Elba, Rinko Kikuchi, Charlie Day, Robert Kazinsky, Max Martini, and Ron Perlman. The screenplay is credited to Travis Beacham and del Toro but includes contributions from Marcus Dunstan, Patrick Melton, and Drew Pearce, with the story credited to Beacham.

The film is set in the 2020s, when Earth is at war with the Kaijus, colossal monsters which have emerged from an inter-dimensional portal on the bottom of the Pacific Ocean. To combat the monsters, humanity unites to create the Jaegers: gigantic humanoid mechanical machines, each controlled by at least two pilots, whose minds are joined by a neural bridge (Hmmm). Focusing on the war's later days, the story follows Raleigh Becket, a washed-up Jaeger pilot called out of retirement and teamed with rookie pilot Mako Mori as part of a last-ditch effort to defeat the Kaijus.

Principal photography began on November 14, 2011 in Toronto and lasted through April 2012. The film was produced by Legendary Pictures and distributed by Warner Bros. Pictures. It was released on July 12, 2013 including releases in 3-D and IMAX 3D, receiving generally positive reviews; the visual effects and action sequences were highly praised. While the film performed poorly at the United States box office, it was highly successful in other territories. It earned a worldwide total of more than $411 million, including $114 million in China, its largest market. A sequel was announced in 2014, and is scheduled to be released by Universal Pictures on April 7, 2017.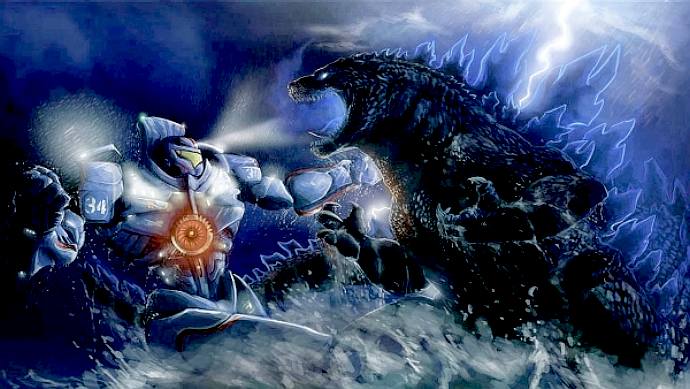 Pacific Rim Vs Godzilla is a natural progression of this science fiction genre
OCTOBER 31 2014 - GODZILLA 2 Vs PACIFIC RIM 2 - CROSSOVER MOVIE

Godzilla 2 And Pacific Rim 2 To Set Up Crossover Film Rumored As Legendary Pictures May Make Jaegers Vs Godzilla Film After Box Office Success Of Both Films

With the Godzilla 2014 sequel being confirmed and the Godzilla 2014 box office results have been excellent. It seems that Legendary Pictures is reportedly reconsidering their stance on keeping the Pacific Rim and Godzilla 2014 reboot franchise separate and that Pacific Rim 2 could be the set up for the Godzilla 2014 and Pacific Rim crossover!

Previously, Legendary Pictures has admitted that the Godzilla and Pacific Rim franchise would be separate from one another but that isn't the case anymore if the reports are to be believed.

The Movie News Hound has reported that due to success of the Godzilla 2014 movie and the resounding positive fan reactions to the Pacific Rim 2 announcement, Legendary Pictures has been planning on doing a crossover of the two franchises after the Godzilla 2 and Pacific Rim 2 movies end.

The Godzilla 2014 movie garnered a better-than-expected $93 million in U.S. ticket sales in its opening weekend and another $103 million from 64 overseas markets, the best international debut so far this year.

According to Business Week, Godzilla crushed in the U.K. and Russia, while Mexico-normally a tiny movie market-ended up as the movie's third-biggest foreign box office, with $9 million in ticket sales.

The massive debut of the Godzilla 2014 movie easily towered over the last time Godzilla hit theaters, in 1998. Adjusted for inflation, that movie grabbed $81 million during its opening weekend.

Legendary Pictures deployed a savvy strategy for attacking consumers. The film made sure not to miss large-format theaters, where fanboys and fangirls were happy to pay premiums for a supersize experience. Some 15 percent of the weekend's ticket revenue came from IMAX theaters, as each of the 353 giant screens that showed the film took in $40,057 on average.

It also helped that the movie isn't terrible, with raves from some critics and a 73 percent approval rating on Rotten Tomatoes, which aggregates professional reviews. Because of all of this, Godzilla 2 and 3 was confirmed by Legendary Pictures.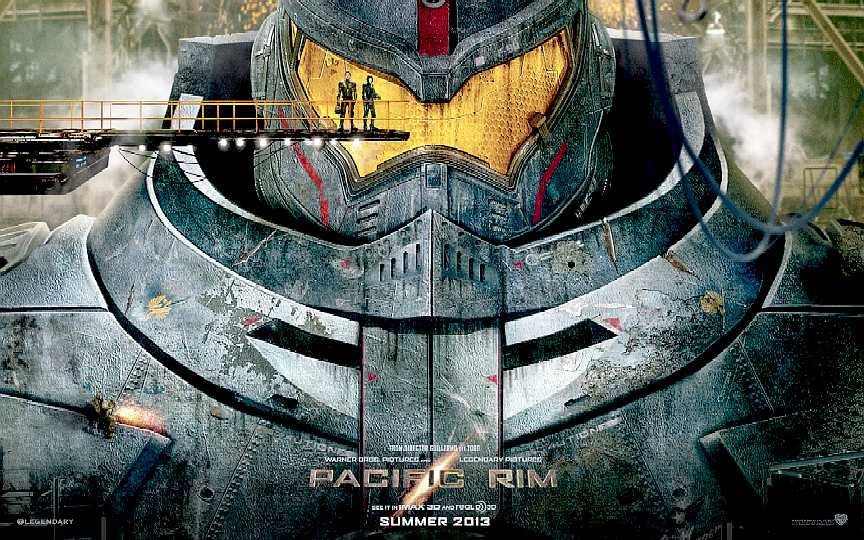 The enormous scale of the battle machines. But why build such a thing, when a well aimed missile would do the job much better? Logic. That goes out of the window in graphic novel land. Otherwise, there'd be no entertainment. We do though like the idea that radiation might cause mutations in the animal world. Note the similarity in design to Iron Man's suit.
PACIFIC RIM PLOT
In 2013, human cities come under attack by the Kaijus, colossal beasts who come to Earth through a portal on the Pacific Ocean floor called the Breach. To combat them the Pacific Rim nations build the Jaegers, equally colossal robotic war machines. Each Jaeger is piloted by two people whose brains are linked (called "drifting") to share the mental load of operating the machine. The Jaegers are initially effective, but many are destroyed as the Kaijus grow more powerful and their attacks more frequent. In 2025, the governments deem the Jaeger program ineffective and discontinue it in favor of building massive coastal walls. The four remaining Jaegers are redeployed to Hong Kong to defend the coast until the wall is completed. Jaeger commander Stacker Pentecost devises a plan to end the threat permanently by destroying the portal with a nuclear bomb.

Pentecost recruits retired Jaeger pilot Raleigh Becket to pilot Gipsy Danger, the Jaeger he and his brother Yancy once operated together. During a mission in 2020, Yancy was killed by a Kaiju while still mentally linked to his brother. Raleigh travels to Hong Kong with Pentecost and begins the process of finding a new co-pilot. Raleigh selects Mako Mori, the director of the Jaeger refurbishment project and Pentecost's adopted daughter. Pentecost reluctantly allows Mako to participate in a test run with Raleigh. During the test, Mako loses control and nearly discharges Gipsy Danger's cannon in the hangar. Pentecost deems her unfit for combat and grounds the pair. When two Kaijus attack Hong Kong, destroying two Jaegers and disabling a third, Pentecost is forced to allow them to pilot Gipsy Danger. The Kaijus are defeated.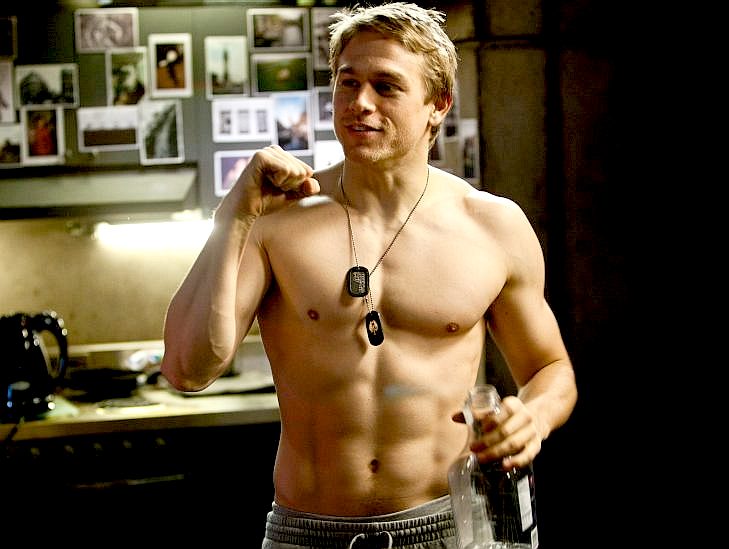 Charlie Hunnam cuts a dashing figure as Raleigh Becket, to make Rinko Kikuchi as Mako Mori fall for him big time. Great build, and nice action sequences.

Meanwhile, scientist Newton Geiszler creates a device that allows him to drift with a Kaiju brain. He discovers that the Kaijus are not wild beasts, but cloned living weapons that share a hive mind and fight at the behest of a race of alien colonists who wish to invade Earth. Pentecost demands that Geiszler repeat the experiment on a different Kaiju brain and sends him to Hannibal Chau, a criminal who sells Kaiju body parts on the black market. Geiszler commissions Chau to recover an intact brain. Chau's men investigate one of the fallen Kaijus and are attacked by its unborn offspring, which devours Chau before dying. Geiszler links with its brain and learns that the ocean portal only opens for Kaiju DNA, meaning the bombing mission will fail.

The two remaining Jaegers commence the plan to bomb the portal. Pentecost is forced to pilot Striker Eureka, the other remaining Jaeger, after one of its pilots is injured; Raleigh and Mako pilot Gipsy Danger. Arriving at the portal, they are ambushed by three Kaijus, including the largest ever encountered. A violent battle ensues, crippling Gipsy Danger and rendering Striker Eureka unable to deliver the bomb. Geiszler warns the two Jaegers that they must take a Kaiju into the portal with them for the bombing to work, and Pentecost decides to detonate his bomb immediately to clear a path to the portal for Raleigh and Mako. Since Gipsy Danger has a nuclear reactor core they can use it to destroy the portal. Pentecost detonates his bomb, destroying one of the Kaiju and his Jaeger and injures the largest Kaiju. Gipsy Danger kills the third Kaiju and the largest Kaiju and uses its body to open the portal. Once inside, Raleigh ejects Mako's escape pod and sets the Jaeger to self-destruct. The Jaeger erupts on the other side of the portal, destroying the invading aliens and the portal. Raleigh is able to jettison his escape pod and travel back before the portal collapses. Mako and Raleigh's escape pods surface safely in the Pacific, and the duo embrace as rescue helicopters arrive.

In a post-credits scene, Chau cuts his way out of the newborn Kaiju's stomach.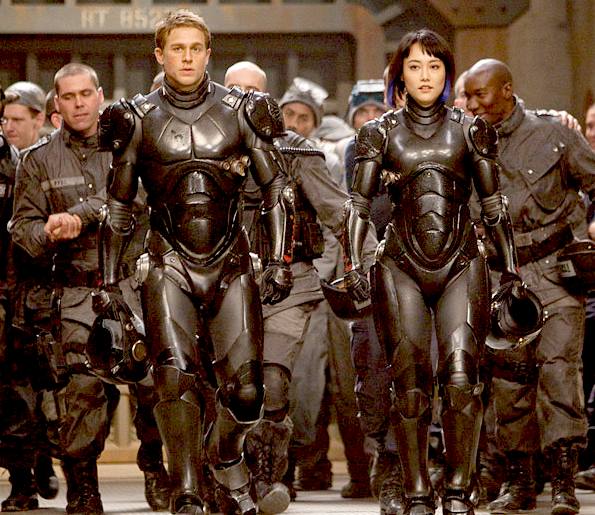 Pacific Rim is no exception in the Wow suits department, Hollywood sets the fashion benchmark that no clothing chain could dream of producing.
CRITICS

Pacific Rim received generally positive reviews from critics. Review aggregation website Metacritic gives a rating of 64 out of 100 based on reviews from 48 critics, which indicates "generally favorable" reviews. The review aggregator website Rotten Tomatoes reported a 72% approval rating with an average rating of 6.7/10 based on 253 reviews. The website's consensus reads, "It may sport more style than substance, but Pacific Rim is a solid modern creature feature bolstered by fantastical imagery and an irresistible sense of fun."

The Daily Telegraph's Robbie Collin awarded the film five stars out of five, likening the experience of watching it to rediscovering a favorite childhood cartoon. He praised del Toro for investing his own affection for the genre and sense of artistry into the project in such a way that the viewer found themselves immersed in the film rather than watching from afar, noting the director had catered to younger and older audiences alike and expressed surprise that the film could rise above the sum of its parts. Todd McCarthy of The Hollywood Reporter gave a positive review, describing the film as the sum of the potential every monster film had ever tried to fulfill. Lou Lumenick of The New York Post gave the film four stars out of four, and said it had "no shortage of brains, brawn, eye candy, wit and even some poetry", praising the "clean and coherent" action sequences and the "terrific chemistry" between Hunnam and Kikuchi. Drew McWeeny of HitFix highlighted other aspects of the film, paying particular attention to the production and art design. He also praised the cinematography for "perfectly capturing" the film, and described the score as "ridiculously cool". Rolling Stone's Peter Travers called the film "the work of a humanist ready to banish cynicism for compassion", saying that del Toro "drives the action with a heartbeat". Keith Uhlich of Time Out called the film "pure, pleasurable comic-book absurdity", and noted that del Toro had lent the proceedings a "plausible humanity" lacking in most of summer 2013's destruction-heavy blockbusters. He said the Kaijus' civilian victims make a "palpably personal impression", deeming one scene with Mako Mori "as mythically moving as anything in the mecha anime, like Neon Genesis Evangelion, that the director emulates with expert aplomb." The Village Voice's Stephanie Zacharek called it "summer entertainment with a pulse", praising its "dumbly brilliant" action and freedom from elitism, but noted the story is predictable and suggested del Toro's time would be better spent on more visionary films. Angela Watercutter of Wired called it the "most awesome movie of the summer", a "fist-pumping, awe-inspiring ride", and opined that its focus on spectacle rather than characterization "simply does not matter" in the summer blockbuster context. Richard Roeper gave the film a B, commenting that either the Jaegers or Kaijus "can take down any of the Transformers." Leonard Maltin gave the film two-and-a-half out of four stars, calling it "three-quarters of a really good movie that doesn't know when to quit."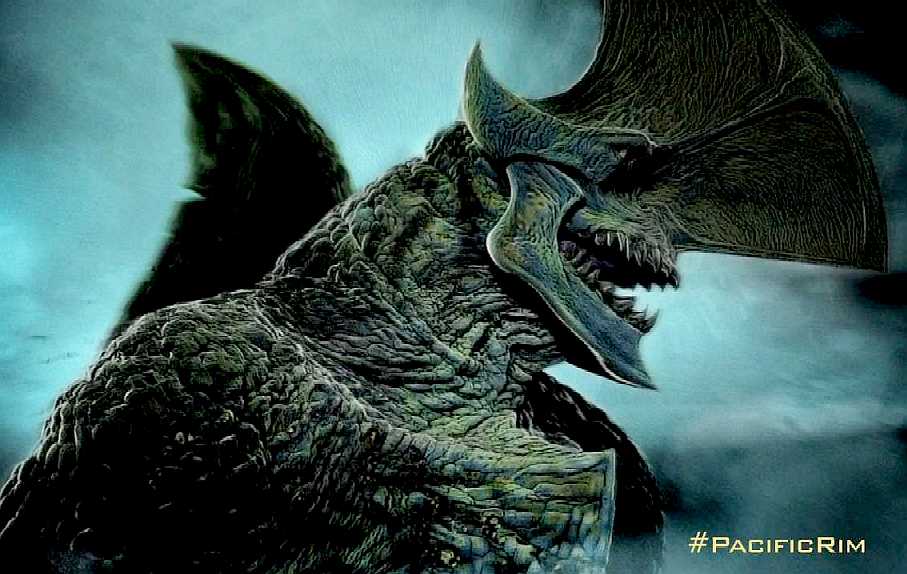 The Guardian's Andrew Pulver was less enthusiastic, calling the film a mix of "wafer-thin psychodrama" and "plot-generator dialogue". Time's Richard Corliss said the action was let down by "inert" drama, describing the film as "45 minutes of awesome encased in 90 minutes of yawnsome." Justin Chang of Variety criticized it as loud and lacking the nuance and subtlety of del Toro's previous films. The New Yorker's Anthony Lane's verdict read as "It is possible to applaud Pacific Rim for the efficacy of its business model while deploring the tale that has been engendered - long, loud, dark, and very wet. You might as well watch the birth of an elephant." The San Francisco Chronicle's Mike LaSalle reacted extremely negatively by stating "If this is the best we can do in terms of movies - if something like this can speak to the soul of audiences - maybe we should just turn over the cameras and the equipment to the alien dinosaurs and see what they come up with... Director Guillermo del Toro, who gave us Pan's Labyrinth not too many years ago, used to be known as an artistic and discerning filmmaker, despite his affection for blockbuster action and grotesqueness. But too often he gets lost in his computer. Why go to the movies to look at somebody else's computer after looking at your own all week? The actors can't make Pacific Rim any better. They can only relieve some of the pain." Slant Magazine's Ed Gonzalez, who said the film lacked poignancy, compared it to a video game: "a stylish but programmatic ride toward an inevitable final boss battle". The Wrap's Alonso Duralde criticized the choice to set most battles at night or during the rain, feeling it detracted from the action, and said the comic relief actors—Day, Gorman, and Perlman—stole the film from the less interesting leads. Jordan Hoffman of Film.com identified Hunnam as the weak link in the cast, calling him a "charisma black hole". Giles Hardie of The Sydney Morning Herald was particularly critical of the film, awarding the action sequences "five IQ points out of five" as he described the film as an hour and twenty minutes of fight sequences vaguely connected by ten minutes of story.

Director Rian Johnson praised the film, as did Japanese game director Hideo Kojima, who called it the "ultimate otaku film" and stated that he "never imagined the he would be fortunate enough to see a film like this in his lifetime". Go Nagai, who pioneered the idea of mecha piloted from an interior cockpit, praised the film's fun and intense action, while game developer Fumito Ueda said its battle scenes surpassed memories of the tokusatsu films he saw as an impressionable child. Science fiction author William Gibson called the film "A ravishing display of intelligent, often wonderfully witty visual design, every frame alive with coherent language, in the service of what is at heart a children's story... A baroque that doesn't curdle, that never fetishizes itself."

The inclusion of only one female character of note resulted in Pacific Rim not passing the Bechdel test. This became a topic of discussion in the media and on the Internet. Opinions were divided between those pointing to the film as an example of Hollywood's practice of ostracizing women, and those noting that the film did not sexually objectify Mako Mori and gave her a narrative arc not revolving around a man.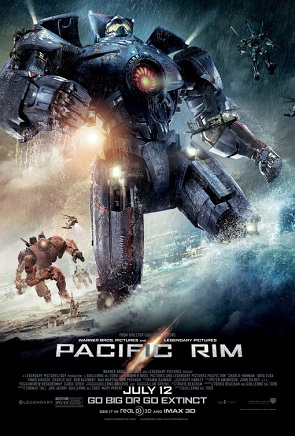 Pacific Rim movie poster
PACIFIC RIM BOX OFFICE

Pacific Rim grossed $101.8 million in North America, and has had a favorable international release, grossing $309.2 million in other countries, for a worldwide total of $411,002,906.

The film grossed $3.6 million from Thursday night showings, 23 percent of which came from IMAX showings. It then faced competition from Grown Ups 2 and ultimately fell behind it on opening day, earning $14.6 million. The film reached the #3 spot during the opening weekend with $37.2 million, behind Despicable Me 2 and Grown Ups 2. This is the highest ever opening for a film by del Toro, surpassing Hellboy II: The Golden Army. Around 50 percent of tickets were in 3D, which makes it the second highest 3D share of 2013, behind Gravity. During its second weekend, the film dropped a steep 57% with a gross of $16 million, and during its third weekend, had dropped a further 52% with a gross of $7.7 million.

On July 22, 2013, it was reported that the film had reached #1 at the international box office over the weekend. The film had a successful opening in China, grossing $45.2 million, the largest opening in China for a Warner Bros. title, and the sixth-largest Chinese debut of all time for any Hollywood film. On August 19, 2013, its gross crossed $100 million in China alone, becoming the sixth-highest grossing American film ever in China. It grossed a total of $114.3 million in the country, making China the largest market for the film. In Japan, the film landed in the fifth position on opening weekend, with an initial earning of $3 million (behind World War Z's gross of $3.4 million).

In September 2013, Forbes highlighted Pacific Rim as "the rare English-language film in history to cross $400 million while barely crossing $100 million domestic".



PACIFIC RIM CAST

Charlie Hunnam as Raleigh Becket:

A washed-up former pilot called out of retirement by the Pan Pacific Defense Corps. On casting Hunnam, del Toro stated: "I saw him and I thought he had an earnest, really honest nature. And he was the kind of guy that I can relate to, as a male audience member I go, 'I like that guy. I would like to have a few beers with that guy' … he has an earthy quality. Describing the character, Hunnam stated: "When you meet me, in the beginning of the story, I've suffered a giant loss. Not only has it killed my sense of self-worth, but also my will to fight and keep on going. And then, Rinko and Idris, and a couple other people, bring me out of retirement to try to help with this grand push. I think that journey is a very relatable one. Everybody, at some point in their life, has fallen down and not felt like getting back up, but you have to, no matter how difficult it is." Hunnam was also considered for the role of Prince Nuada in del Toro's previous film, Hellboy II: The Golden Army. Paul Michael Wyers plays Raleigh as a child.

Idris Elba as Stacker Pentecost:

Raleigh's commanding officer. On selecting Elba, del Toro stated: "This is a movie where I have had to deal with more dialogue than ever, and the way I cast the movie was - who do I want to hear say these things? Who do I want Charlie Hunnam to go against? Who can really tell Charlie Hunnam 'sit down and listen'?" In another interview, the director said: "I wanted to have Idris not be the blonde, square-jawed, Anglo, super hip marine that knows everything. I wanted somebody that could bring a lot of authority, but that you could feel the weight of the world on his shoulders. When I watched Luther, that's the essence of the character... Luther is carrying literally the evils of the world on his shoulders. He's doing penance for all humanity... Idris is one of those actors that is capable of embodying humanity, in almost like a Rodin sculpture-type, larger than life, almost like a Russian realism statue, you know, big hands, all the turmoil of humanity in his eyes. I wanted somebody that you could have doubts internally, and very few guys can do that." To prepare for the role, Elba watched footage of politicians David Cameron and Barack Obama, as well as Russell Crowe in Gladiator and Mel Gibson in Braveheart. Del Toro initially offered the role to Tom Cruise, who declined because of scheduling conflicts.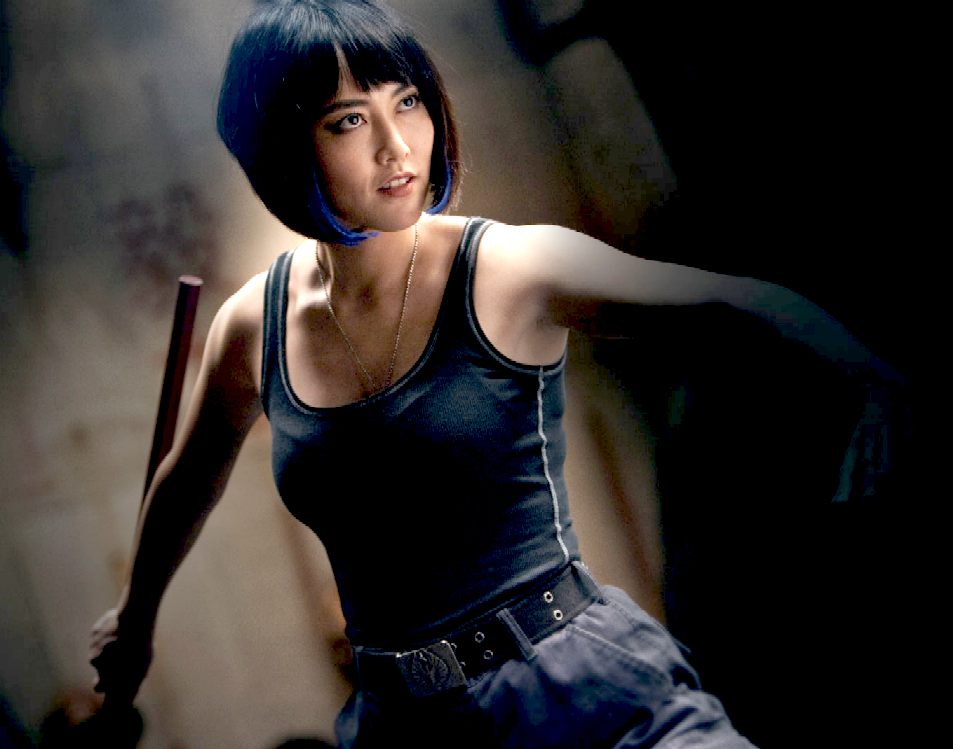 Pacific Rim failed the Bechdel test, a benchmark that asks if a work of fiction features at least two women who talk to each other about something other than a man. The requirement that the two women must be named is sometimes added. Many contemporary works fail this test of gender bias. On average, films that pass the test have been found to have a lower budget than others, but have comparable or better financial performance.

The test is named after the American cartoonist Alison Bechdel. In 1985, she had a character in her comic strip Dykes to Watch Out For voice the idea, which she attributed to a friend, Liz Wallace. The test was originally conceived for evaluating films but has since been applied to other media. It is also known as the Bechdel/Wallace test, the Bechdel rule, Bechdel's law, or the Mo Movie Measure.

Vocativ's authors also found that the films that passed the test earned a total of $4.22 billion in the United States, while those that failed earned $2.66 billion in total, leading them to conclude that a way for Hollywood to make more money might be to "put more women onscreen." A 2014 study by FiveThirtyEight based on data about 1,615 films released from 1990 to 2013 concluded that the median budget of films that passed the test was 35% lower than that of the others. It found that the films that passed the test had about a 37% higher return on investment (ROI) in the United States, and the same ROI internationally, compared to films that did not pass the test.
Rinko Kikuchi as Mako Mori:

Raleigh's co-pilot who lost her family in a Kaiju attack. Though Mori possesses a strength and fury that should serve well against the Kaijus, Pentecost is reluctant to use her, partly because of a fatherly bond and partly because he knows she is still fighting the terror of her childhood. Del Toro stated: "I was very careful how I built the movie. One of the other things I decided was that I wanted a female lead who has the equal force as the male leads. She's not going to be a sex kitten, she's not going to come out in cutoff shorts and a tank top, and it's going to be a real earnestly drawn character." Noting that the other actors were exhausted and "destroyed physically" by filming in the intensive Jaeger cockpit harnesses, del Toro said: "The only one that didn't break was Rinko Kikuchi, the girl. She never complained... I asked Rinko her secret and she said 'I think of gummi bears and flowers.' I try to do that in my life now." Mana Ashida plays Mako as a child.

Charlie Day as Dr. Newton Geiszler:

A scientist studying the Kaijus. Day stated: "Certainly myself and Burn Gorman provide a little bit of much needed levity, it's a break from the monsters and the guys fighting. But then the character gets thrust into the story in a way that his life is seriously at risk and it becomes a little more action oriented and a little more horror movie-esque. So, he kinda bounces back between being humorous and also being real... the rest of these guys, they look really good in their suits and they've got abs, they can kick and fight and punch. Newt is sort of the 'everyman' and he's flawed and he's arrogant." Del Toro gave Geiszler the mentality of a celebrity chef, with tattoos and a "big personality". According to the director, Day was cast based on his performance in an episode of It's Always Sunny in Philadelphia: "He comes out with a stick, and he has a monologue about what it is to hunt the rats in the basement. It was very funny, but he was coming from character. He was not doing big stuff, he was, like, really mourning and lamenting his job, you know, how inhuman it is. And I thought, 'This guy is great at shading and comedy.' There are moments in the movie where he delivers them both." Trek Buccino portrays Geiszler as a child.

Max Martini as Herc Hansen:

Chuck's father and co-pilot. Kazinsky stated Martini hated the fact that he was cast as Chuck's father, being only 13 years Kazinsky's senior. However Kazinsky said they developed a bond while filming, "Because we were working so tight together, we would finish and then we would go out for dinner every night and we would go to the gym together on days off we had... The emotional scene toward the end with the father-son parting, it was very easy for me to play because I had grown to actually genuinely love Max as a man and as a friend." Kazinsky revealed that Herc and Chuck's pet bulldog was del Toro's idea and said, "The dog's name was Max, ironically, and we ended up using Max for so many things. The story was that Herc and Chuck have difficulty communicating, that they communicated via the dog, and all the love that they couldn't show each other they would show the dog." The role was originally written for Ron Perlman, but del Toro decided the scenes between Perlman's Herc and Hunnam's Raleigh "might start to feel like Sons of Anarchy 2.0".

Robert Kazinsky as Chuck Hansen:

An Australian Jaeger pilot considered the finest soldier left in the Resistance. He and his father pilot Striker Eureka, "the strongest and the fastest" Jaeger with eleven Kaiju kills, and make up the Resistance's "go-to team". Kazinsky, a fan of science-fiction, was initially drawn by the film's concept, "My immediate reaction was 'Holy crap, that's cool.' In the hands of somebody else, you might sit there and go, 'Well, this might be terrible,' but with del Toro doing it, you kind of go, 'This is going to be amazing.'". Reflecting on his experience in the film, Kazinsky said in an interview, "The most fun I have ever had in my entire life was Pacific Rim, playing Chuck was incredibly fun."

Ron Perlman as Hannibal Chau:

A black marketeer who makes a living dealing Kaiju organs. Perlman stated, "I actually think this character was designed to be played by another ethnicity other than myself. And somewhere along the way, [del Toro] had the notion, 'Wouldn't it be interesting to turn this guy into more of an invention.' So, in other words, somebody takes on a persona that completely sounds like he's someone else and acts like he's someone else but he's really, you know, as you see me. That added a dimension to the larger-than-life aspect of the character... I'm playing somebody very close to my own origins. But a completely made-up persona... which makes him even more full of shit. And I think that's the charm of the guy—that he's kind of elusive, hard to pin down. Pacific Rim marks Perlman's fifth appearance in a del Toro film. The director stated: "I think the moment you have a guy that is called Hannibal Chau and Ron shows up, and he's from Brooklyn and he's been selling black market organs, you know the whole story... That's all I need to know. If it's any other actor, there's a lot more explaining to do. But when Ron comes in with that look, you can make your own story and it'll be as compelling as anything I can invent. You do a little weightlifting with the audience." The bird tattoos on Chau's fingers indicate his past as a gangster. In the film, Chau states he took the name from his favorite historical figure and his second-favorite Szechuan restaurant in Brooklyn. Del Toro drew inspiration from Burt Lancaster's performance in Elmer Gantry when writing the character.

Clifton Collins, Jr. as Ops Tendo Choi:

A Chinese-American Jaeger technician. Collins described his character as the "brains" behind the Jaegers.

Burn Gorman as Dr. Hermann Gottlieb:

A scientist studying the Kaijus alongside Geiszler. According to del Toro, Gottlieb is a "tweed-wearing, English, phlegmatic introvert that never leaves the lab". The modest Gottlieb resents Geiszler's arrogance and radical behavior; the duo echo the film's theme of incompatible people functioning together when the time comes. Drew Adkins portrays Gottlieb as a child.

Diego Klattenhoff as Yancy Becket:

Raleigh's older brother and co-pilot. Klattentoff joined the project to work with del Toro. Describing his character, Klattentoff stated: "This is a guy who is looking out for his very eager, younger brother and they were enabled with this gift that gave them the opportunity to kind of save the world. Or help, at least." Tyler Stevenson plays Yancy as a child.

Ellen McLain as Gipsy Danger AI:

The voice of Gipsy Danger's artificial intelligence system. Del Toro secured permission from Valve Corporation to cast McLain in homage to GLaDOS, her homicidal AI character in the Portal video games. The director stated: "It was clear to me that we needed something beautiful in that voice. My daughter is my wingman, we had done co-op on Portal 2 for a long time and I did Portal 1 when it came out. It becomes ingrained in you, that voice. I didn't want to use her as a negative force of evil. I called Valve and asked 'Can you give us the filter?' so we went full GLaDOS for the first commercial, but I thought it was too much. If you're a gamer, it's too distracting so we created our own GLaDOS 2.0 filter that's a little less full-on."

Additional Jaeger pilots include Charles Luu, Lance Luu and Mark Luu as the Wei Tang triplets (China), and Robert Maillet and Heather Doerksen as Sasha and Aleksis Kaidanovsky (Russia).
Joe Pingue portrays Captain Merrit, the captain of a fishing boat caught in a battle between Jaeger and Kaiju. Santiago Segura plays an aide to Hannibal Chau.
Brad William Henke and Larry Joe Campbell portray members of a construction team Raleigh joins after retiring from the Pan Pacific Defense Corps.
Robin Thomas, Julian Barnes, and David Richmond-Peck portray U.N. representatives from the United States, Great Britain, and Canada respectively.
Sebastian Pigott appears as a Jaeger engineer and Joshua Peace appears as an officer.
David Fox plays an old man on a beach, while Jane Watson portrays Raleigh and Yancy's mother in a flashback sequence. Producer Thomas Tull makes a cameo appearance.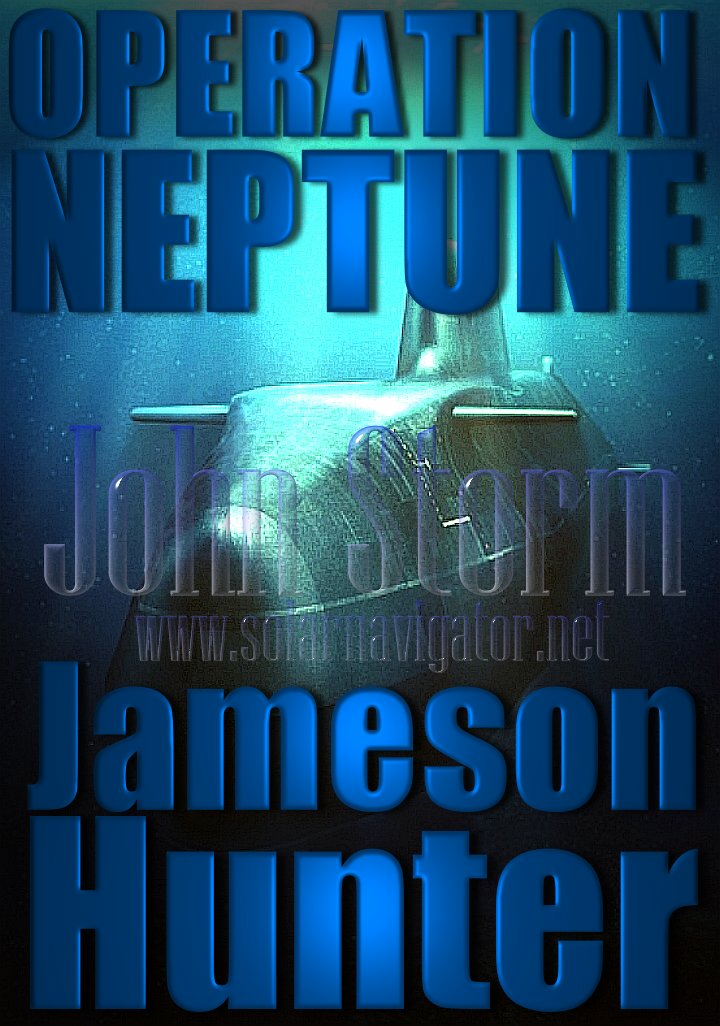 OPERATION NEPTUNE - A naval battle royal with NATO chasing a stolen nuclear submarine captained by environmental terrorists, who destroy another oil rig in the Gulf of Mexico, after Deepwater Horizon, then sink an aircraft carrier and one of the submarines chasing them. Amidst the carnage, Charley Temple and John Storm move their budding relationship up another gear and still manage to save the day. If you enjoyed Battleship, The Hunt for Red October, Under Siege, or Pacific Rim, you'll love this story.
JULY 2015 - THE BEGINNING - Is this the start of a real life Jaeger program? One of the first things to agree on rule wise, is where a fight should take place. If on tarmac, the Kuratas has the advantage, if on rough ground, the MKII has it.
LINKS & REFERENCE
Kdramastars godzilla-2-pacific-rim-2
http://www.legendary.com/
http://www.pacificrimmovie.com/
http://www.kdramastars.com/articles/49110/20141031/godzilla-2-pacific-rim-2.htm
http://en.wikipedia.org/wiki/Pacific_Rim_%28film%29
http://theawesomer.com/kabutom-rx-03/12071/
http://now.msn.com/kabutom-rx-03-is-a-giant-rhinoceros-beetle-robot-built-by-hitoshi-takahashi
http://en.rocketnews24.com/2013/09/04/67-year-old-man-singlehandedly-builds-giant-robot-inspiresterrifies-us/