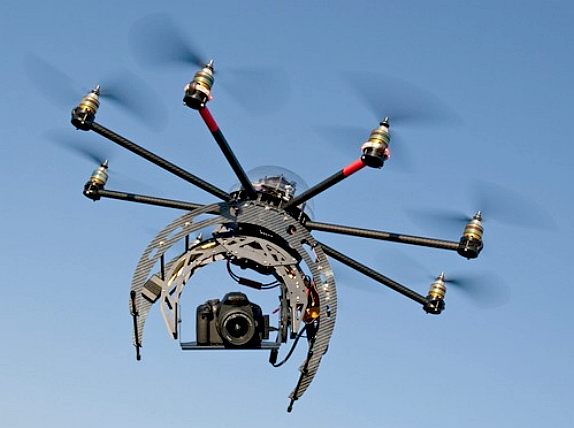 HOUSE OF LORDS 30 JULY 2014


The House of Lords is holding an inquiry into civil UAV use in the UK with the final report due in March 2015. There are two events planned in the UK this year (see links below) where such topics are on the agenda. In France, the DGAC published Europe's first flight rules for civilian UAVs in 2012, leaving the UK way behind, with the USA also in a state of indecision with the FAA seriously behind and with directives to implement. The EU Commission is now conducting a survey online, to gather information in a manner we think may lead to steerage issues.
The Internal Market, Infrastructure and Employment Sub-Committee of the House of Lords European Union Committee, chaired by Baroness O'Cathain, is conducting an inquiry into the civil use in the EU of remotely piloted aircraft systems (RPAS), commonly referred to as unmanned aerial vehicles (UAVs) or 'drones'. Written evidence is sought by Friday 19 September 2014. Public evidence sessions will be held in October and November 2014.

RPAS vary greatly in size, flying capability and methods of control. They are increasingly being used in Europe, in countries such as Sweden, France and the UK, to check for damage to road and rail bridges, monitor natural disasters such as flooding and to spray crops with pinpoint accuracy. Basic national safety rules apply to their use, but these rules differ across the EU and a number of key safeguards are not addressed in a coherent way.

The European Commission has been discussing since 2012 how to regulate the operations of RPAS in the EU. It published a Communication on 8 April 2014 setting out its ideas on how European industry can become a global leader in the market for this emerging technology. At the same time, it acknowledged that the integration of RPAS into the EU's airspace must be accompanied by adequate public debate on societal concerns, including:


* what is an 'equivalent' level of safety to manned aircraft, and how can RPAS be protected against security threats?
* how will data protection rules apply to RPAS and their usage?
* does the current framework for liability and insurance for manned aircraft need to be amended to take into account the specificities of RPAS?

The Committee will consider whether the Commission has identified the key issues in this debate, and how the EU's actions can benefit the RPAS industry in Europe in a way that is acceptable to all stakeholders. In its deliberation the Committee will look at wider questions such as the advantages and disadvantages of regulating RPAS at national, EU or international level and the new and innovative ways in which RPAS are likely to be used in the future.

The House of Lords EU Sub-Committee on the Internal Market, Infrastructure and Employment today launches its new inquiry into civil use of remotely piloted aircraft systems (RPAS) in the EU.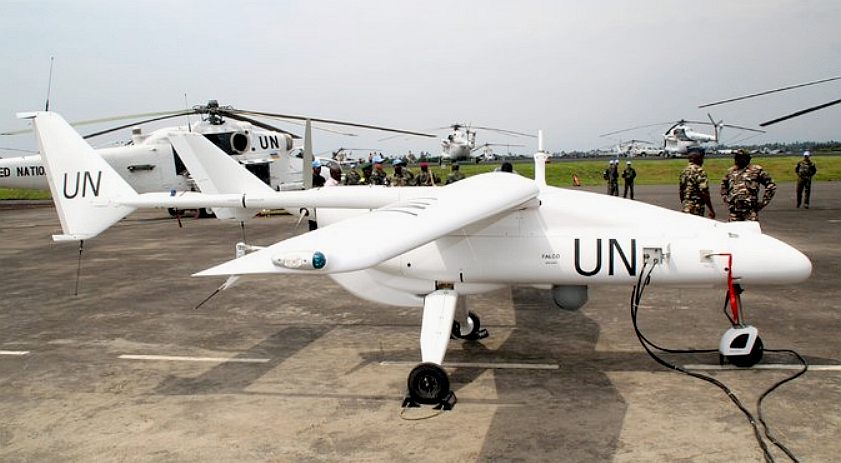 The UN uses drone to monitor populations and for relief purposes
BACKGROUND

From crop spraying to aerial photography, even to pizza delivery, the use of drones in civilian life is expanding rapidly. But this increased use throws up a multitude of questions. How safe are they? Do drones pose a privacy risk? What are the economic benefits to the UK and EU of drones? Is the European industry falling too far behind the rest of the world?

These are some of the issues that a House of Lords Committee will address as part of their new investigation into the use of civilian Remotely Piloted Aircraft Systems (RPAS) - otherwise known as drones or Unmanned Aerial Vehicles (UAVs).

QUESTIONS

The inquiry by the House of Lords EU Sub-Committee on the Internal Market, Infrastructure and Employment will centre mainly on the European Commission's work on specific areas relating to the civil use of drones. These are:


* EU-wide standards and rules on safety;
* Controls on personal privacy and data protection;
* Security controls to protect the drones themselves;
* Insurance and liability implications for drones; and
* Support for new industry and research and development.

The Committee is today issuing its call for evidence, aiming to gather a large quantity of expert written and oral evidence, before reporting in early March 2015.

CHAIRMAN

Committee Chairman Baroness O'Cathain is quoted as saying:

"The rise of civilian use of drones across the EU is staggering. In the UK alone the number of permissions granted for civilian use of drones in congested areas went up forty-fold between 2006 and 2013. No wonder that the RPAS industry has been described as one of the most dynamic aerospace markets of the 21st Century."

"However, with this increase comes a raft of issues that need to be addressed, such as whether safety considerations are and should be standard across Europe and whether they need to be changed; the issue of correct controls being in place to protect European citizens' privacy and data; and if the European industry can become a global leader. Nevertheless, we must remember that too much regulation too early will kill off the industry in its infancy."

"We feel this is the right time to look at this issue, and we welcome views from all quarters. I would encourage anyone with relevant expertise or experience to submit written evidence to us by 19 September in order to get their voice heard and help us in our deliberations."

DEADLINE

Written evidence must be received by Friday 19 September 2014.
CONTACTS
House of Lords
London, SW1A 0PW
Tel: 020 7219 0662
Email: ocathaind@parliament.uk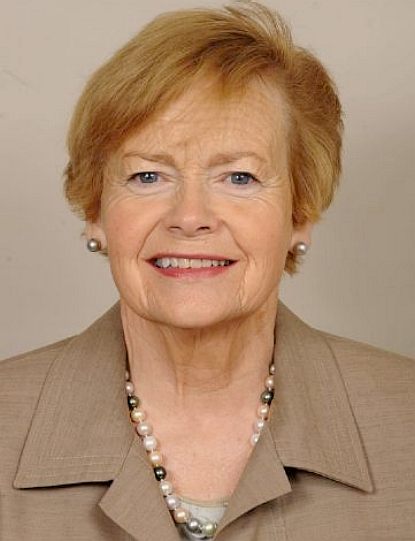 ABOUT THE BARONESS
IN POLITICS

Baroness O'Cathain made many appearances on the BBC's Question Time during the 1980s. She was made a life peer as Baroness O'Cathain, of The Barbican in the City of London on 21 June 1991 and sits in the House of Lords on the Conservative benches. She has served on a number of committees within the House, including the Constitution Committee and the Economic Affairs Committee. She currently sits on the European Union Committee, chairing the Sub-Committee on Internal Market, Infrastructure and Employment.

She is known for her socially conservative views, in particular her efforts to retain the ban on same-sex couples from adopting, and has taken on a leadership role against gay rights after the death of Lady Young.

In 2004, Lady O'Cathain denied that her decision to step down from the board of British Airways was connected with a threatened boycott of the airline by gay rights group Stonewall. Gay rights supporters took exception to what was described as her attempted "wrecking" amendment of the civil partnerships bill. She responded that her amendment was "nothing to do with homosexuals at all." In 2009, she proposed a law criminalizing the possession of "extreme pornographic writings", similar to the recently passed law on images.

IN BUSINESS

Detta O'Cathain, Baroness O'Cathain, OBE (born 2 February 1938, County Limerick) is an Irish-born British businesswoman and politician. Born to Caoimhín and Margaret (née Prior) O'Cathain, she was educated at Laurel Hill Convent in her native County Limerick before pursuing higher education and emigrating to England.

She has been a director of many companies. She served as non-executive director of Midland Bank from 1984-93, of Tesco from 1985-00, and of British Airways from 1993-04. She served as managing director of the Milk Marketing Board of England and Wales from 1984-89 and of the Barbican Centre from 1990-95. She has also been a director of BNP/Paribas (UK) and Allders. In the 1993 New Year Honours she was appointed an Officer of the Order of the British Empire (OBE).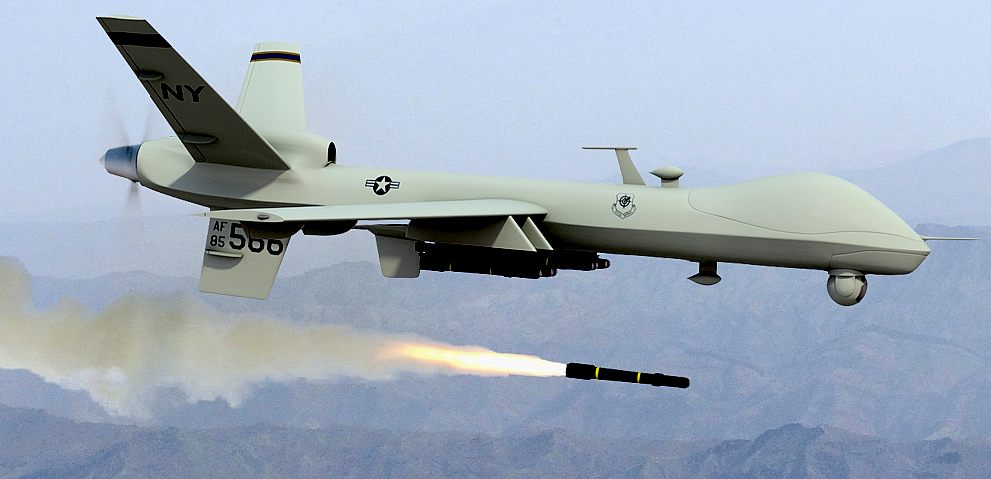 This is the image that the public associate with drones. Civilian uses are sure to be accepted and appreciated once a bedding in period is passed.
BARONESS O-CATHAIN'S BIO
UK Parliament
| Committee | House | Date |
| --- | --- | --- |
| Digital Skills | Lords | 2014- |
| EU Sub Committee B - Internal Market, Infrastructure and Employment (Chairman) | Lords | 2012- |
| EU Sub Committee B - Internal Market, Infrastructure and Employment | Lords | 2012- |
| Consumer Insurance (Disclosure and Representations) Bill [HL] | Lords | 2011-11 |
| Leader's Group on Working Practices | Lords | 2010-11 |
| European Union Committee (L) | Lords | 2010- |
| EU Sub-Committee B - Internal Market, Energy and Transport (Chairman) | Lords | 2010-12 |
| EU Sub-Committee B - Internal Market, Energy and Transport | Lords | 2010-12 |
| EU Sub-Committee E - Justice and Institutions | Lords | 2007-10 |
| Constitution Committee (L) | Lords | 2004-08 |
| Economic Affairs Committee (L) | Lords | 2001-04 |
| Monetary Policy Committee of the Bank of England | Lords | 1998-01 |
| European Union Committee (L) | Lords | 1998-02 |
| EU Sub-Committee B - Internal Market, Energy and Transport | Lords | 1998-02 |
| Public Service, Committee on | Lords | 1996-98 |
| EU Sub-Committee A - Economic and Financial Affairs, and International Trade | Lords | 1993-97 |
Political life – other
| Job title | Organisation | Date |
| --- | --- | --- |
| Member | Conservative Party | 1981- |
Professional life
| Job title | Organisation | Date |
| --- | --- | --- |
| Non-Executive Director | British Airways | 1993-04 |
| Managing Director | Barbican Centre | 1990-95 |
| Non Executive Director | Tesco Plc | 1985-00 |
| Managing Director | Milk Marketing Board of England and Wales | 1984-89 |
| Non Executive Director | Midland Bank | 1984-93 |
Public life
| Post | Organisation | Date |
| --- | --- | --- |
| Chairman | Chichester Cathedral Council | 2009- |
CIVILIAN USES FOR RPAS
Beyond the military applications of UAVs with which "drones" became most associated, numerous civil aviation uses have been developed, including aerial surveying of crops, acrobatic aerial footage in filmmaking, search and rescue operations, inspecting power lines and pipelines, and counting wildlife, delivering medical supplies to remote or otherwise inaccessible regions, with some manufacturers rebranding the technology as "unmanned aerial systems" (UASs) in preference over "drones." Drones have also been used by animal-rights advocates to determine if illegal hunting is taking place, even on private property. Drones equipped with video cameras are being used by the League Against Cruel Sports, a British animal-rights group, to spot instances of illegal fox hunting. UAVs are nowadays routinely used in several applications where human interaction is difficult or dangerous. These applications range from military to civilian and include reconnaissance operations, border patrol missions, forest fire detection, surveillance, and search/rescue missions.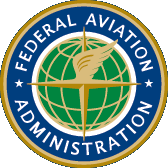 FAA DESIGNATION
In the United States, the Federal Aviation Administration has adopted the name unmanned aircraft (UA) to describe aircraft systems without a flight crew on board. More common names include UAV, drone, remotely piloted vehicle (RPV), remotely piloted aircraft (RPA), and remotely operated aircraft (ROA). These "limited-size" (as defined by the Fédération Aéronautique Internationale) unmanned aircraft flown in the USA's National Airspace System, flown solely for recreation and sport purposes, such as models, are generally flown under the voluntary safety standards of the Academy of Model Aeronautics, the United States' national aeromodeling organization. To operate a UA for non-recreational purposes in the United States, according to the FAA users must obtain a Certificate of Authorization (COA) to operate in national airspace. At the moment, COAs require a public entity as a sponsor. For example, when BP needed to observe oil spills, they operated the Aeryon Scout UAVs under a COA granted to the University of Alaska Fairbanks. COAs have been granted for both land and shipborne operations.
The FAA Modernization and Reform Act of 2012 sets a deadline of September 30, 2015, for the agency to establish regulations to allow the use of commercial drones. In the meantime, the agency claims it is illegal to operate commercial unmanned aerial vehicles, but approves non-commercial flights under 400 feet if they follow Advisory Circular 91-57, Model Aircraft Operating Standards, published in 1981. However, the FAA's attempt to fine a commercial drone operator for a 2011 flight were thrown out on 6 March 2014 by NTSB judge Patrick Geraghty, who found that the FAA had not followed the proper rulemaking procedures and therefore had no UAV regulations. The FAA will appeal the judgement. Texas EquuSearch, which performs volunteer search and rescue operations, was also challenging FAA rules in 2014.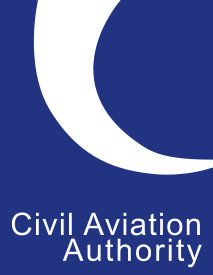 CAA FUNCTION
The CAA directly or indirectly regulates all aspects of aviation in the UK. In some aspects of aviation it is the primary regulator, in other areas, where the responsibility for regulation has passed to the European Aviation Safety Agency (EASA), the CAA acts as EASA's local office, implementing the regulations. Representatives from the CAA sit on EASA's advisory bodies, taking part in the Europe-wide regulation process.

The UK Government requires that the CAA's costs are met entirely from its charges on those whom it regulates. Unlike many other countries, there is no direct Government funding of the CAA's work. It is classed as a public corporation, established by statute, in the public sector. The connection it has with the government is via the Machinery of Government and Standards Group of the Cabinet Office.

REGULATION

The CAA regulates (approximately):

*Active professional and private pilots (50,000)
*Licensed aircraft engineers (12,400)
*Air traffic controllers (2,350)
*Airlines (206)
*Licensed aerodromes (141)
*Organisations involved in the design, production and maintenance of aircraft (950)
*ATOL holders (2,400)
*Aircraft registered in the UK (19,000)

STATUTE

The CAA was established in 1972, under the terms of the Civil Aviation Act 1971, following the recommendations of a government committee chaired by Sir Ronald Edwards. Previously, regulation of aviation was the responsibility of the Air Registration Board. The current main Act of Parliament regulating aviation in the UK is the Civil Aviation Act 1982. Responsibility for air traffic control in the UK passed to NATS in the run-up to the establishment of its public-private partnership in 2001.
CAA CONTACTS
CAA House
45-59 Kingsway
London
WC2B 6TE

Main Switchboard: 020 7379 7311

Aviation House
Gatwick Airport South
West Sussex
RH6 0YR

Main Switchboard: 01293 567171

Personnel Licensing

Telephone: 01293 573700
Email: fclweb@caa.co.uk (flight crew licensing)
Email: eldweb@caa.co.uk (engineer licensing)

Examinations (Theoretical Knowledge Exams only)

Telephone contact for all theoretical knowledge examination matters is 01293 573444 (operating hours 0900-1600 Mon-Fri, excluding public holidays).

Flight Crew - fclexamsweb@caa.co.uk

Aircraft Maintenance Engineering - eldexamsweb@caa.co.uk
Flight Safety Information Service / FISO - eldexamsweb@caa.co.uk

Air Traffic Services Licensing

Telephone: 01293 573270
Email: ats.licensing@caa.co.uk

Medical

Telephone: 01293 573700
Email: medicalweb@caa.co.uk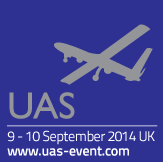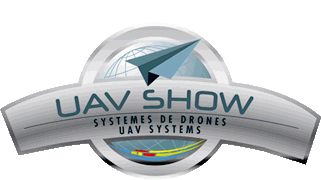 LINKS & REFERENCE
UK Parliament Baroness O'Cathain
Totally Unmanned 2014 house-lords-launch-civil-uav-inquiry
United Kingdom Parliament Lords select EU internal market sub committee inquiries civil-use of rpas
Defense One every-country-will-have-armed-drones-within-ten-years
China-building-army-unmanned-military-drones-rival-U-S
Wikipedia Civil_Aviation_Authority
http://www.caa.co.uk/
http://en.wikipedia.org/wiki/Civil_Aviation_Authority_%28United_Kingdom%29
http://en.wikipedia.org/wiki/Detta_O%27Cathain,_Baroness_O%27Cathain
http://www.parliament.uk/biographies/lords/baroness-o%27cathain/3217
http://www.dailymail.co.uk/news/article-2011533/China-building-army-unmanned-military-drones-rival-U-S.html
http://www.totallyunmanned.com/
http://www.olympia.co.uk/whatson/commercial-uav-show
http://www.dsei.co.uk/page.cfm/link=127
http://www.wired.com/2013/11/drone-lasers/
http://en.wikipedia.org/wiki/Unmanned_aerial_system
http://www.uas-event.com/
http://www.uas-event.com/Content/Call-for-papers-now-open/6_11/
http://rt.com/news/157340-us-drones-military-defense/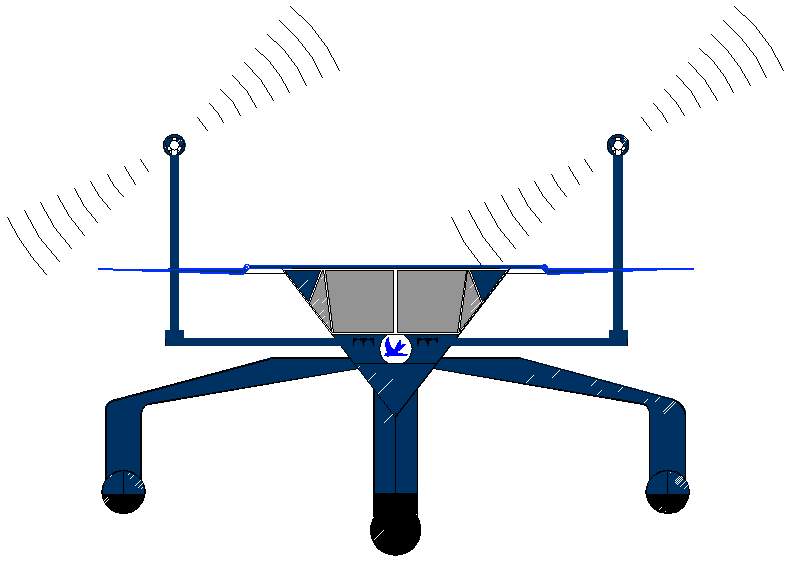 The patent applied for Bluebird ZEV concept is an ideal platform for use as a countermeasure to the increasing number of aerial drones, to log and monitor, and if necessary shoot down airborne vehicles (under human command) that violate sovereign airspace. Strategic patrols of ZCCs could form a shield against invasion, much like the Israeli Iron Dome. A ZCC robot ship is designed to use no diesel fuel to monitor the oceans autonomously and continuously 24/7 and 365 days a year. This vessel would pay for itself in fuel saved every ten years. Any agency employing solar energy for transport will lower their carbon footprint and reduce their energy bill in one stroke.