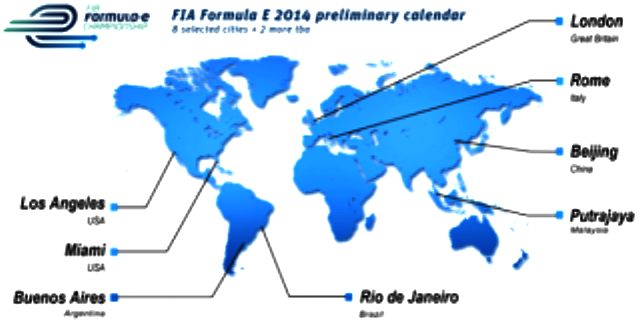 Formula E, officially the FIA Formula E Championship, is a class of auto racing, sanctioned by the Fédération Internationale de l'Automobile (FIA). The "formula", designated in the name, refers to a set of rules with which all participants' cars must comply. Formula E is intended to be the highest class of competition for one-make, single-seat, electrically-powered racing cars. The series was conceived in 2012, with the inaugural championship to be held in 2014–15.

Former Formula One driver Lucas di Grassi was announced as the series test driver in September 2012. He later stepped down from this role as he would have been unable to partake as a competitive driver in the first season if he were to remain as series test driver. Forty-two cars were ordered in November 2012, with Formula One team McLaren providing the motor, transmission and electronics that all cars will use.

Ten host cities are planning races for the 2014 season, and Formula E originally intended to run races exclusively on street circuits. However, not all races are now set for street circuits. On December 4, 2013, a calendar with 10 host cities for the 2014 season has been confirmed, which consists of Beijing, Putrajaya, Rio de Janeiro, Punta del Este, Buenos Aires, Los Angeles, Miami, Monte Carlo, Berlin and London. Berlin intends to race on a Tempelhof Airport circuit.

In order to manage the costs of operating a Formula E team each constructor will be mandated to make their car available to two other teams for a maximum capped price. This cap is currently set at €350 000.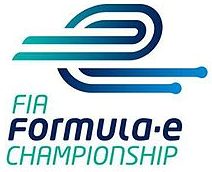 SPECIFICATIONS
A few details about the specifications have been released by the FIA.

Overview

There will be 10 teams, 20 drivers, and 40 cars
Each team will include 2 drivers and 4 cars
e-Prix will be held in 10 cities across the world
Racing circuits will be held in cities, and will be approximately 2.5 km to 3 km long
Cars will accelerate from 0 km/h to 100 km/h in 3 seconds, with a maximum speed of 220 km/h
Noise decibel levels will be approximately 80 dB(SPL) (ordinary car: 70 dB; bus: 90 dB; Formula One track 130 dB)

The race

Early morning: free practice session, followed by qualifying
Late morning: qualifying 1 lap time each driver with both cars A and B
Afternoon: a 2-hour break to recharge the cars
Evening: Final race with 3 stints and 2 pit stops
Pit stop will involve a change of car: when the battery runs out, the driver will make a pit stop, then will run 100 metres to climb into a recharged car

Races are planned to be 45 minutes in length.

TECHNICAL
Design

Aerodynamics optimized to facilitate overtaking
High ride height sensitivity and wide range of suspension set up possibilities to tackle the city centre streets
Cost effectiveness
Compliant to FIA safety regulations

Technology

Use of latest technology, pushing the boundaries for the future
Compromise between performance and cost effectiveness wherever possible
Extensive use of composite materials but limited usage of the most expensive carbon fibres

Dimensions

Overall length: 5,000 mm (197 in) (max)
Overall width: 1,800 mm (71 in) (max)
Overall height: 1,250 mm (49 in) (max)
Track width: 1,300 mm (51 in) (min)
Ride Height: 75 mm (3 in) (max)
Overall weight (inc driver): 800 kg (1,764 lb) (min) // Batteries alone 200 kg (441 lb)

Power

Max power (limited): 200 kW, equivalent to 270 bhp
Race mode (power-saving): 133 kW, equivalent to 180 bhp
Push-to-Pass: 67 kW

Maximum power will be available during practice and qualifying sessions. During races, power-saving mode will apply with the 'Push-to-Pass' system temporarily allowing maximum power for a limited time. The amount of energy that can be delivered to the MGU by the RESS is limited to 30 kWh. This will be permanently monitored by the FIA.

PERFORMANCE

Acceleration: 0 – 100 km/h (0-62 mph) in 3 s - Estimated
Maximum speed: 225 km/h (140 mph) (FIA limited) - Estimated

Final performance figures are still to be verified.
Engine

MGU by McLaren
Maximum of two MGU's allowed
MGU's must be linked only to the rear axle
The use of traction control is forbidden

Traction battery

The traction battery is a Rechargeable Energy Storage System (RESS) and supplies electric energy to the Power Circuit and thus to the traction motor. Any onboard battery electrically connected to the Power Circuit is considered to be an integral part of the vehicle's traction battery

Rechargeable Energy Storage System

A Rechargeable Energy Storage System (RESS) is a system that is designed to propel the car via the electric motor. In order to comply they must be:

FIA Standard
The maximum weight of the Battery Cells and/or Capacitor of the RESS must not be higher than 200 kgs
All Battery Cells must be certified to UN Transportation Standards as a minimum requirement

Chassis

Chassis / Survival cell - Carbon/aluminium honeycomb structure made by Dallara
Front and rear wing - Carbon structures and Aero styling by Dallara
Bodywork - Carbon - Kevlar honeycomb structures made by Dallara

Gearbox

Hewland paddle shift sequential gearbox
Fixed gear ratios to reduce costs

Brakes

Standard two separate Hydraulic systems, operated by the same pedal
Brake material is free choice
Calipers; the section of each caliper piston must be circular

The body of the callipers must be made from aluminium alloy

Wheels and Tyres

Bespoke 18" treaded Michelin tyres for use on both wet and dry conditions/surfaces
Championship specific wheel dimensions
O.Z. Racing Magnesium rims. Max width - front 260 mm (10 in) / rear 305 mm (12 in). Max Diameter - front 650 mm (26 in) / rear 690 mm (27 in)

Electronics

McLaren Electronics ECU/GCU including data logging system
Power supply management unit
CAN data acquisition pre-equipment
FIA Marshalling system
Beacon receiver
Telemetry is not permitted

Suspension

Double steel wishbones, pushrod operated, twin dampers and torsion bars suspension (front) and spring suspension (rear)
Adjustable ride height, camber and toe
Two way (front) / Four way (rear) adjustable Koni dampers
Adjustable anti-roll bar (front/rear)

Steering system

Non assisted rack and pinion steering system (power assistance is allowed)
Steering wheel with dashboard, marshalling display, gear change and clutch paddles

Safety

FIA safety standards including: front, side, rear and steering column impact tests
Front and rear roll hoop, impact structures and monocoque push tests
Anti-intrusion survival cell protection panels
Wheel retainer safety cables
Extinguisher system (electronically operated)

Camera equipment

Roll hoop, nose cone and face shot camera pre-equipment
RACES

The first season will be run from September 2014 to June 2015 with a maximum of 10 races. A final calendar was approved by the World Motor Sports Council on December 4, 2013.


TEAMS

Ten teams have been announced and confirmed by the FIA to be competing in the inaugural season. Others teams, such as Vastha Racing, Team Rosberg, Bluebird, and Prodrive, have expressed interest in the series. The majority of teams consist of major motorsport operations worldwide, with championships in Formula Renault, GP2, INDYCAR, and DTM having been won by the parent companies of Formula E teams.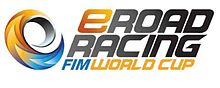 DESIGN BLUES
Formula E is going through a gestation period with the first year of racing in 2014 using a standard chassis derived from current formula one practice and not really suitable for fast EV refueling, as in the Blueplanet LSR car, for example.
According to the latest news, for the 2014 series, drivers will pit-stop after twenty minutes of racing and rush to another car with a charged battery to resume a race. It's a bit like the Keystone Cops, or Laurel and Hardy racing inc. Also, it sound downright dangerous. One can imagine drivers dodging outgoing cars, and scuffles breaking out in Dick Dastardly fashion.
It is rumored that from 2015 constructors will be able to design their own chassis, but that they will not be encouraged to do so. Why? What is the point of initiating a series designed to improve the breed, but then make it plain that innovation will be frowned upon. It's all very Fred Flintstone.
The UK led the way with EV refueling with patent GB2253379. Since that time Shai Agassi had developed cartridge refueling for urban vehicles with his 'Better Place' company. That system though, is not suitable for the fast pit stops a Formula E car is likely to require.
Now is the time to think about a faster version of the system used in the BE1 electric land-speed record car. That car could refuel by exchanging batteries in under 2 minutes. The EV designer says it is possible to reduce the 120 seconds time to around 30 seconds, but, and the big but is, that chassis engineers must be allowed to think outside of the box - and there must be a scoring system that penalizes a team for using more than one car. In Formula 1 for example, if a car stalls and cannot be restarted, that car and driver is disqualified from the race. In a Formula 1 race a driver cannot switch to another car and continue. Why then in Formula E. We are pandering to the skeptics like Bernie Ecclestone. Mr Ecclestone will be laughing on the other side of his face if racing were qualified a success by the pollution it produces, per car, per race.
Bluebird Marine Systems (BMS) is looking to conduct a feasibility study on high speed cartridge refueling and is looking for collaborative risk share partners and academic institutions interested in reducing pollution. BMS has obtained the right to develop an improved version of the GB2253379 system, as fitted to a Rover-Metro city car many years ago and written off by the Dti, in 1998 in dismissing battery cars as futile.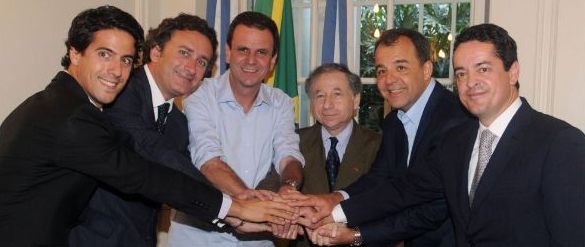 MCLAREN
McLaren, a company synonymous with Formula 1 and awesome supercars, has thrown its hat into the electric Formula E racing ring. The British outfit has signed on to build the transmissions, electronics, and motors for the EV racing league's cars when the season starts in 2014.

"I'm a passionate believer in the role that motorsport can play in showcasing and spearheading the development of future technologies, and regard the Formula E concept as an exciting innovation for global motorsport," said Martin Whitmarsh," CEO McLaren Group and Team Principal of Vodafone McLaren Mercedes.

Frédéric Vasseur, a Frenchman who founded Spark Racing Technology (not to be confused with Chrysler's gonzo SRT division), will lead the consortium developing the league's racing technology. McLaren also is aboard, and easily the biggest name in the game. SRT has an order of 42 cars from Formula E Holdings (FEH), which secured the commercial rights to the championship.

Formula E, unlike many racing leagues using internal combustion, will send drivers on courses through metropolitan streets. That's easier to do when you've got zero emissions (yes, yes, at the tailpipe) — with no exhaust fumes or engine noise to speak off, residents won't complain. Rio de Janiero has signed up to host a race, while a U.S. venue, tipped to be Miami or New York, is set to be announced next week.

Vasseur said, "The association with a globally recognized car manufacturer is definitely the right way to go." The racing league is set to have 10 teams and 20 drivers at launch.

Vasseur set up the ART team, which competed in this year's GP2 and GP3 series as Lotus. He founded the team with Nicolas Todt, whose father Jean Todt is the president of FIA, motorsport's major governing body. Britain's Lewis Hamilton, who won the 2008 Formula One championship with McLaren, raced for ART in the Formula Three Euroseries.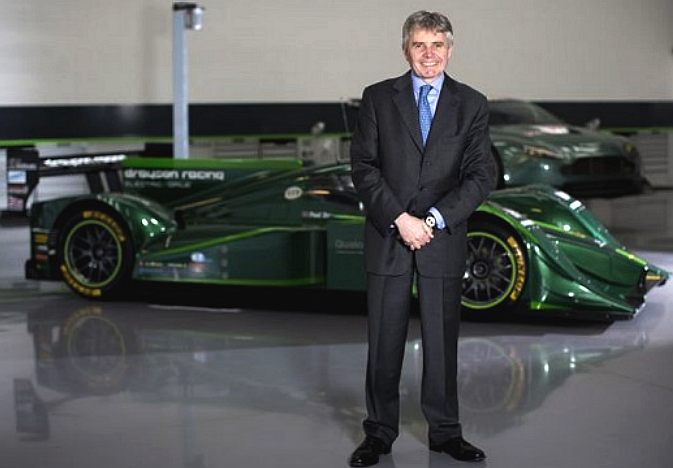 LORD DRAYSON - ELECTRIC CARS OF THE FUTURE - 19 Jan 2013

While electric cars have long been talked about as a possibly rather dull solution to the need to reduce carbon emissions, few people expected the whizzy world of motor racing to provide the thrust for their emergence into everyday life.

However, Formula E, the new racing series being launched by the FIA, motorsport's governing body, is to begin a 10-race programme in cities including Rome and Rio de Janeiro next year.

Lord Drayson, the former science minister who runs one of the first teams to sign up, expects this to pave the way for all-electric cars to account for 50pc of new car sales by 2020. Britain is now leading the way in much of the technology.

"Electric cars will be another example of where motorsport has introduced a new technology which has gone on to be applied more generally," he says.

"Motorsport has a very important role in accelerating innovation in these areas and making these new clean technologies cool and exciting, rather than being seen as dull and boring.

"The first times a rear-view mirror and disc brakes were used on a car were in a race, while other technologies we now take for granted, such as four-wheel drive, also started in racing.


"The thing that will be great about Formula E from cities' point of view will be that it will be a great platform from which to promote the adoption of electric cars.

"The events will attract a lot of new interest and will redefine what people believe that an electric car can do."

Drayson, 52, is the former chief executive of Powerject Pharmaceuticals, which was sold for £550m in 2003 to America's Chiron Corporation, now part of Novartis.

A motor racing fanatic who grew up near Brands Hatch and has raced motor cars professionally, his Drayson Racing Technologies firm, based near Oxford, this month became the first team to join the new championship.

The company has sponsorship from US technology group Qualcomm, which will also help develop "dynamic" wireless electric vehicle charging technology, which allows the continuous charging of electric vehicles while they are moving.

"We'll be wirelessly charging electric race cars first in the pit and then on the track," says Drayson. "We can see the opportunity to pilot this technology in cities on race tracks.

"Races will take place and then, after the race is finished, you can have electric buses going around the circuit. That will then give cities confidence in this technology, allowing it to roll out."

Drayson believes 2013 will be a pivotal year for electric cars in the UK, with the launches of the Tesla S and BMW i-series.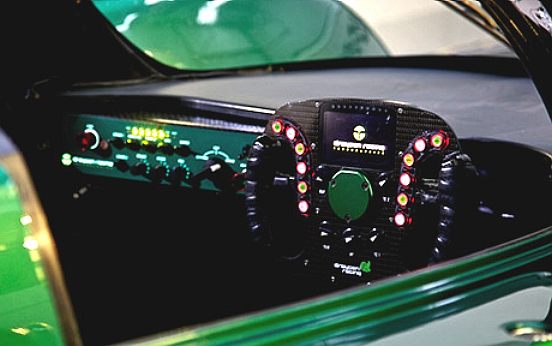 "The usual journey new technology goes through is that when it's first announced you get huge interest and therefore hype and exaggeration over its potential," he says.

"Quite soon, people realise that the technology at that stage is not living up to the hype, because it never can, and then you get disillusionment and it overshoots on the downside, too.

"As a technology entrepreneur, you need to be able to see past that, because, after getting into that slough of despond, the technology reaches a level, a solid base. It starts to grow from there, becomes established and you get ubiquity.

"You have to have the ability to ride that wave through to the point where you have a solid floor to where the market is and you start to grow and I think you're starting to see that happen."
Drayson believes the problems dogging electric cars in the UK are largely based around their expense, compared with conventional cars.

"You haven't got the economies of scale and we haven't been through the learning process to get down the cost curve with developing and making electric cars in the way we have with 125 years of making the internal combustion engine," he says.

"But it will happen and in a few short years I believe electric cars will be outperforming internal combustion engine cars."

He believes improvements in battery chemistry, motor technology and in reducing weight will help transform the cost and performance equation that fuels consumer demand. The firm also intends to demonstrate the abilities of its car with an attempt at the land speed record for electric cars.

The need for technological advances in electric cars is urgent, with European legislation requiring new cars from 2020 to not produce more than 95 grams of CO2 per kilometre. However, Drayson believes climate change will not actually be the driver of the adoption of electric cars and associated technologies.

"It's going to be pollution in cities," he says. "Because city pollution, whether in Beijing or London, is a problem and growth in respiratory disease and asthma in children is increasingly being linked to long-term exposure to small particle pollution.

"We've got to reduce the impact that private transport is having and the electric car, using clean, renewable technology, is the answer to that."
http://www.telegraph.co.uk/finance/The-electric-cars-of-the-future.html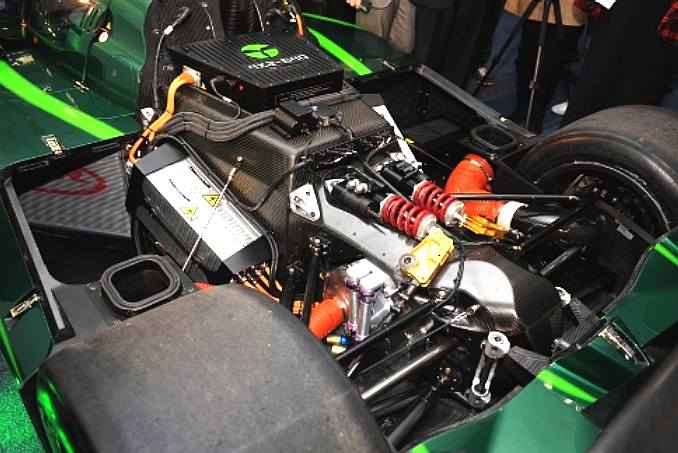 GREEN CAR DESIGN 3 February 2013

Drayson Racing Technologies' all-electric B12/69EV racecar is an exciting preview of the sort of tech we can expect when Formula E commences in 2014.

When GCD visited the workshops at Drayson Racing Technologies HQ in Oxfordshire, there was not a tool in sight, not even the faintest whiff of oil - just a transporter and two race cars on chassis stands like a gun rack. The first was an Aston Martin Vantage-based GT2 car (bio-ethanol), the second, a Le Mans-spec Lola Drayson B12/69EV, billed as the ultimate showcase electric cars.

Both look stirring in British Racing Green, but it's the Lola that DRT describe as their technology demonstration platform. They are using the project to get a head start in the technology that they think is going to be important.
The B12/69EV incorporates features like wireless charging and uses advanced lithium iron phosphate batteries that can expel charge considerably faster than a Nissan Leaf. It also has the capability to charge those batteries on the move.
The project is an ambitious research venture into green motorsport by former Science Minister Lord Paul Drayson and his wife Elspeth. The B12 is an example of what the future of motorsport could look like with under-track inductive charging, which they suggest could be possible for the 24 Hours of Le Mans in twenty years time.

The B12/69EV is shod with a set of warm Dunlop slicks, the B12 reaches 60mph in three seconds flat. Just 2.1 seconds later and you're into three figures. Keep your foot down and the B12 continues pulling hard until it reaches a top speed that nudges 200mph. If the B12's speed isn't entirely unique at the competitive apex of global motorsport, one should consider that such velocity has been achieved without a drop of oil in sight. The B12 instantly shatters the 'eco-box' myth. It takes a moment or two to get your head around this fact.
The Lola Drayson B12/69EV is built on the current Lola chassis, it looks just like an LMP1 category competitor; specifically the kind that pound La Sarthe at speeds of up to 230mph equipped with a V10 engine coupled to a six-speed sequential gearbox. This conventional setup couldn't be further from the reality, for although the B12 was initially outfitted with a five-and-a-half- litre biofuel engine, this has been replaced with four YASA-750H electric motors, each delivering 160kW of power.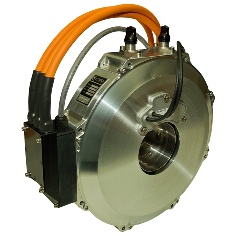 By contrast the top-spec Tesla Model S (which will dispatch a BMW F10 M5 in a straight line) generates less power overall than the B12 does from just two of its four motors. Torque is rated at 3,000Nm. The B12 generates nearly three times the torque of the Porsche's Herculean 917/30 Can-Am Spyder.
So the B12 is fast, but there's more to it than that. The car is constructed around an LMP1-spec carbon fiber monocoque. The nose cone is constructed from recycled carbon fibre and the louvres adorning the reptilian fenders are made from hemp. The B12 incorporates energy recovery damping, whereby energy absorbed from bumps in the track and under braking, rather than being dissipated, is harvested into a separate battery that powers the car's low-energy electrical systems. Finally, a use for our rickety road surfaces. Pity, because that will give our lacklustre administration more reason to leave our decaying transport network. We note though there is no refund of our road fund licence?

If Formula 1 cars are the definitive example of form following function, Formula E cars will no doubt shape the future of road-going EVS, only let's hope they are better looking.
Students on the Vehicle Design programme at the Royal College of Art are competing to design a car that will race in Rome and Rio de Janeiro, amongst other cities, when the series starts in 2014. The RCA presents an opportunity for Formula E to capture the imagination in a manner than simply isn't yet possible in motorsport events.
Original article by Richard Lane http://www.greencardesign.com/site/galleries/racing-drayson-b1269ev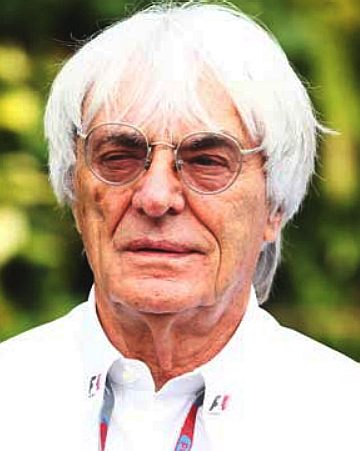 BERNIE ECCLESTONE LAUGHS OFF FORMULA E - Oct 28, 2012

New Delhi: Formula One boss Bernie Ecclestone Sunday ridiculed the proposed Formula E series, which claims to be environment-friendly, calling the concept "lawn-mower" and insisting that it is "stupid" to consider it a competition to F1.

Asked how he sees the new series, which will begin from 2014 with 10 races, Ecclestone flatly rejected the very idea. Bernie Ecclestone is quoted as saying:

"I think those sort of things are lawn-mowers. I am not very supportive of this,"

Asked how he sees the new series, which will begin from 2014 with 10 races, Ecclestone flatly rejected the very idea.

FIA President Jean Todt has signed an agreement with a group of investors - Formula E Holdings Ltd (FEH)- to stage the Formula E series, which will have 10 teams and 20 drivers.

The Electric Prix will be different from F1 races. These races will happen in one day.

The pole position will be the result of playoffs, with cars racing against another, in a format similar to tennis or the Champions League.

And in the pit-stop, the driver will not change tyres or batteries, but the car itself.

Does Ecclestone sees a competition from Formula E in future? "That would be stupid," he said.
Alejandro Agag, the CEO of Formula E, had said that the series was a future-centric championship.
"The global demand for electric vehicles is growing all the time and we are reflecting that in the sport. This is history in the making and a chance to inspire future generations to curb carbon emissions."
McLaren isn't a brand that most would associate with eco-friendly motoring. That very nearly makes it a surprise to see the supercar builder throw itself wholeheartedly into performance EVs with a new deal for Formula E racing: it's supplying all the motors, electronics and transmissions for Spark Racing Technology-made cars to be used in the pure-electric league's inaugural 2014 season.
Full technical details await, but the championship's choice of noise-sensitive urban racetracks guarantees that we won't hear attempts to recreate an F1 engine's high-RPM buzz anytime soon - we're more likely to hear the tire noise. We'll deal with any lost romanticism if it means giving Formula E, and performance EVs, a healthy dose of credibility.
WIRED.COM
Trading revs for kilowatts, Formula E, a new motorsport series featuring only electric race cars, will make its debut in 2014. The races will be an hour long, consisting of three segments, and battery life limits will mean drivers change cars during two planned pit stops. Unlike Formula 1, which races through the world's famed circuits, Formula E will drive at low-decibels through city centers around the planet.

Formula E is projected to include 10 teams of two cars at the start, expanding to 14 teams in 2015. "This new competition at the heart of major cities is certain to attract a new audience," said Jean Todt, Federation Internationale de l'Automobile (FIA) president. FIA, which governs Formula 1, is endorsing the league, and backing comes from Spanish real-estate billionaire Enrique Banuelos, who heads the consortium of investors for the league.

British businessman and FE investor Lord Paul Drayson owns Drayson Racing Technologies, which has spent the past two years developing an electric racing car. Last January, Drayson's team unveiled their prototype race car, the B12/69EV shown above. Currently, Drayson is the acting scientific adviser to Formula E. "People think [electric vehicles] are slow," he said. "We will show that it's possible to do 200 mph, or 0-60 in three seconds."

http://www.wired.com/autopia/2012/09/formula-e/
LINKS
http://www.engadget.com/2012/11/13/mclaren-to-supply-ev-groundwork-for-formula-e-cars/
http://ibnlive.in.com/news/bernie-ecclestone-laughs-off-formula-e-comparisons/302635-5-24.html
http://www.bbc.co.uk/
Left to right: BE1, BE2 and the latest BE3 world electric land speed record cars.

Note the increase in frontal area for the BE2 to accommodate a larger battery cartridge. Compared to BE1 and BE2, the BE3 has a smaller frontal area. The BE1 had wheels and suspension outside of the bodywork - which is not shown in the diagram here.

A flat-pack version of this system is suitable to be developed for Formula E circuit racing.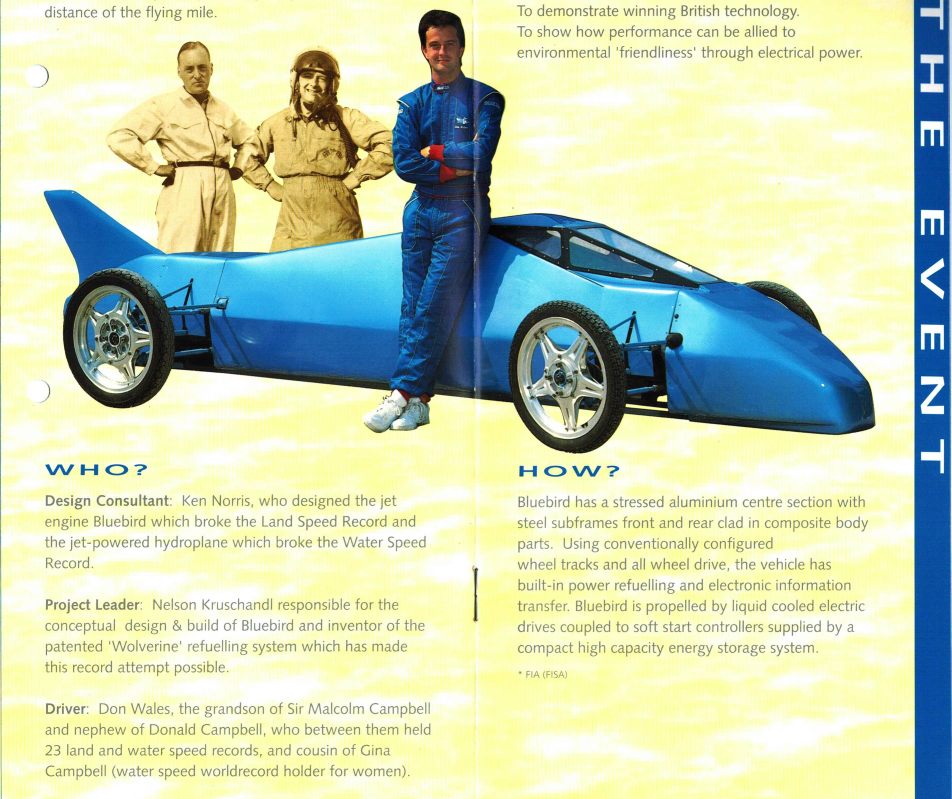 A brochure produced to attract sponsors to the BE1 project in 1995/6. The patented
cartridge exchange refueling system is cited as the key technology for the attempt.
Not a bad looking car and as it turned out, quite fast - more than capable of taking the 175mph
record at the time. This car achieved 160mph unofficially on section of closed road with 80kW
(107hp) motors - the short length of useable road being a limiting factor. She was designed to
use 200kW motors for the WLSR attempt - all wheel drive.

Contact BMS Design:

or phone UK:

Contact Licensing:

+44 (0) 1323 831727
+44 (0) 7842 607865

Intelligent Battery Support System
THE BLUE BIRDS OF HAPPINESS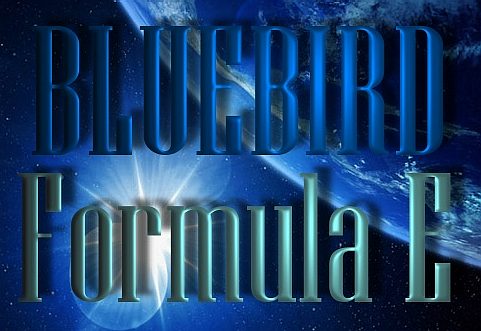 ENERGY LINKS:
| | | | | |
| --- | --- | --- | --- | --- |
| AFRICA | AMERICAS | AUSTRALIA | CHINA | EUROPE |
| | | | | |
| | NextEra LLC | | | |
| | | | | |
| | | | | |
| | | | | |
FORMULA E LINKS:

Birmingham Super Prix return and the Formula E series

Bluebird™ FE instant pit stop recharging system for Formula E cars*

Pit Stops - servicing and history of the sport

http://www.formulaeholdings.com/index.php

*

Note, there is no connection between the Bluebird™ FE system and the Bluebird GTL team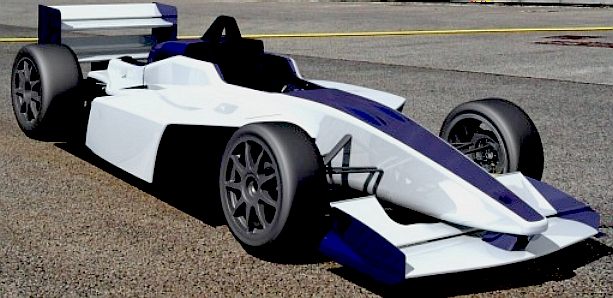 The world's fastest electric circuit racers need a system to recharge batteries instantly during pit stops. The Formula E concept design above incorporates the patent Bluebird™ instant energy transfer system - allowing EV recharging in around 10 seconds. Get your free developer License from Bluebird Marine Systems Ltd.