Renewable Energy World Conference & Expo North America is the only conference and expo where ALL of the power generation stakeholders - from coal and natural gas to nuclear energy, to renewables - come together under one roof to solve the world's energy problems as one united power-generation industry.

CONFERENCE INFORMATION

This year's program will consist of 5 tracks including:

1. Large Scale Renewables

2. Distributed Energy Resources

3. Utility Integration

4. Hybrid Solutions

5. Renewables in the Developing World
WHY ATTEND?
With a 23% increase in attendance over 2012, Renewable Energy World Conference & Expo North America 2013 proved to be another successful year from which 2014 is promising.
2013 HIGHLIGHTS:

More than 20,000 attendees from 98 countries attended Power Generation Week 2013
Over 700 Renewable Energy World attendees from 37 countries
More than 1,400 exhibiting companies showcased the latest innovations in power generation, renewables & nuclear power on the largest exhibit floor in the industry
75+ renewable-related exhibiting companies
97% of attendees said the quality of the conference met or exceeded their expectations
99% of attendees said the quality of the exhibition met or exceeded their expectations
96% of exhibitors said they are likely to attend the event next year
84% of exhibitors said the contacts made at the event met or exceeded their expectations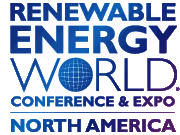 CONTACTS
Jan Simpson, Conference Manager
Phone: 918-831-9736
E-mail: rewna-conference@pennwell.com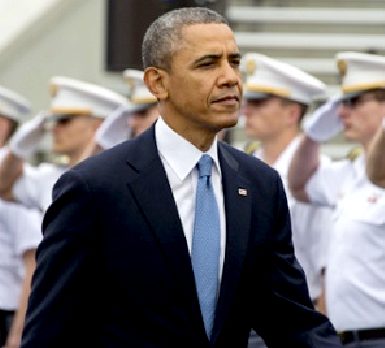 OBAMA'S NEW CARBON PLAN - 2 JUNE 2013
Virginia, USA - In a history-making move for clean energy, the Obama administration today, for the first time, proposed a rule to restrict carbon dioxide on existing power plants.

The Environmental Protection Agency (EPA) announced the proposal amid strong praise from several clean energy groups and, not surprisingly, criticism from coal supporters. The rule calls for reducing carbon 30 percent by 2030 over 2005 levels.

While the proposal is complex, the bottom line is simple. Generators that emit high levels of carbon will find themselves in a less favorable position in the electricity marketplace. Those that emit little or no carbon — like renewable energy — gain a new level of value.

"By leveraging cleaner energy sources and cutting energy waste, this plan will clean the air we breathe while helping slow climate change so we can leave a safe and healthy future for our kids," said Gina McCarthy, EPA administrator, in releasing the draft rule.

The implications are both global and local. The proposal signals to the world stage that the U.S. is serious about decarbonizing its high tech economy. Power plants produce about one-third of the nation's carbon emissions.

Once the rule becomes final — expected in about a year — state regulators begin a new approach to planning energy portfolios, this time with carbon restrictions in mind. A few states already have mandatory carbon targets, but for most states such requirements would be a first.

HOW IT WORKS

The EPA rule opens the door for more clean energy because it allows states flexibility in how they meet the standard.

Rather than requiring that power plants install pollution controls at the smoke stack — the typical approach — the EPA will allow a state to create reductions by making changes in its entire power portfolio. This 'outside-the-fence' strategy allows states to look across their electric resources to find best places to reduce carbon. For example, they can reduce overall carbon emissions by making clean energy a larger part of their mix or by reducing demand through energy efficiency.

"It gives states the flexibility to chart their own customized path. There is no one-size-fits-all solution. Each state is different so each state's path can be different," McCarthy said.

The EPA offered four 'building blocks' to achieve carbon reductions, but the states are not required to follow the guidelines. The building blocks are based on actions the EPA found already underway in many states. They are:

* Make fossil fuel plants more efficient
* Dispatch low-emissions sources, namely natural gas, more often
* Continue the renewable energy expansion already underway and continue using existing nuclear power
* Expand use of energy efficiency

States will detail how they will meet the air standard in what are known as state implementation plans, or SIPs. These plans are not new turf for the states. As the Environmental Defense Fund pointed out, states have been creating SIPs for many years to reduce other pollutants regulated by the EPA, among them ozone, particulate matter, carbon monoxide, nitrogen oxides, sulfur dioxide, lead, fluoride and sulfuric acid mist.

Once the states finalize their plans, they submit them to the EPA for review. State plans are due June 30, 2016, although the EPA will allow state extensions to June 30, 2018 under certain circumstances.
LINKS
http://www.renewableenergyworld-events.com/
http://en.wikipedia.org/wiki/Las_Vegas
http://www.solarpowerinternational.com/
http://www.renewableenergyindiaexpo.com/
LEFT: The solar assisted Ecostar DC50 equipped with the 60 second fast charge cartridge exchange system. Solar assistance is worth around 200 free motoring miles a week. Cars with the Bluebird™ fast swap system are perfect to demonstrate how service stations might be implemented that are cheap to install and load level. RIGHT: The Bluefish™ concept vessel is a platform to demonstrate technology for zero carbon ships of the future, using solar and wind power as the driving force. Governments could slash their operational costs by going over to pollution free drone ships. This Bluefish design uses no diesel fuel to cruise the oceans at relatively high speeds of 7-10 knots 24/7 and 365 days a year - only possible with the unique energy harvesting system. This vessel is likely to pay for itself in fuel saved every ten years.