The proposal to host an electric vehicle concept in and around the seaside resort of Eastbourne was inspired by the careful planning of the town by the 7th Duke of Devonshire in honor of his wife Elizabeth Compton. Another important consideration is the hours of sunshine bathed on this Riviera of England where solar assistance may play and important part in development, and the fact that reduced pollution levels will make this south coast resort more attractive to holiday makers - thence local businesses - and the economy.
Motor manufacturers may not think so but they need help. By the very nature of competition, it will be nigh on impossible for car makers to agree on anything that might give one brand a market advantage over another. It's a cut throat business - in fact, it's a cut throat world.
Our role in this unfolding drama is to bring to fruition a concept that is workable and cast it on the waters to get discussions going. Arguably, as we write, there is no other published concept that could work and nobody is proposing a universal solution. The Better Place system failed because it did not tackle the grass roots issues. Nobody would disagree that it was a bold step in the right direction and full marks to Mr Agassi and his investors for having the vision to give it a shot - largely driven by Shai himself.
The Greenways system is only aimed at van deliveries. Once again, Peter Badik and Juraj Ulehla deserve the highest praise for doing something positive, but the system they are using is not universal, not could it ever be in its present guise.

UNIVERSAL ENERGY CARTRIDGE: Shown here is the proposed size for a Universal energy cartridge. The cartridge may contain many types of energy storage medium: batteries and fuels cells being the most likely, though hybrid forms are also to be considered. The internal volume is approximately 0.145m2 or 8 cubic feet. The difficult part is getting the motor manufacturers to agree these basic dimensions. Failing which, to take the decision from them with directives.
FIRST STEPS
Like a baby taking its first hesitant steps, the first stage to getting zero carbon vehicles on the road as a replacement to petrol and diesel engines, is to unify a format that the vast majority of producers can incorporate into their existing designs without too much bother.
In order for that to happen, someone needs to propose a workable system that can then be refined. We would suggest that once that general approach has been accepted that a Working Party consisting of representatives from any stakeholder wishing to have their input considered, should be formed. Subject to funding being available, we would be willing to chair that WP - and if appropriate apply for and secure IP for the Members for dissemination to the Members.
FEASIBILITY
A study should be conducted as to global resources, such as to be able to demonstrate that a system based on that proposed is implementable internationally.

THE DEVONSHIRE PROJECT: Shown here is a Bluebird™ 3.6 - 7.68MW solar assisted service station containing 96 cartridges on a continuous charge cycle. Five of these stations (38.4MW) can recharge (refuel) up to 10 cars a minute. Next time you visit your BP or Tesco fuel pump, count the number of cars leaving the station in a minute. You will find that an electric forecourt holds the potential to be quicker. During rush hour, 300 cars might be serviced in one hour. During an eight hour day 2,400 cars might be serviced more conveniently than plug in curb-side charging and we start every morning with 96 slow charged cartridges from off-peak supplies. The same forecourt might be used to service fuel-cell cars powered by liquid hydrogen. One size fits all. The secret is to KISS the design (keep it simple silly). There are only 28* moving parts in this station, not including the gearbox for the solar powered drive motor. This is possible because the cars load the cartridges themselves. Learn more about this concept. We cannot reveal more at this stage because of an impending patent application.
THE SUNSHINE COAST
Eastbourne is a large town and borough in East Sussex, on the south coast of England, 17 miles east of Brighton. It is situated immediately east of Beachy Head, the highest chalk sea cliff in Great Britain and an area of outstanding natural beauty. This sheltered position contributes to Eastbourne's title of sunniest place in Great Britain.

Eastbourne is a relatively new town. Prior to 1800, the area existed as four separate hamlets and surrounding farmland. The town grew as a fashionable tourist resort largely thanks to prominent landowner, William Cavendish, later known as the Duke of Devonshire. Cavendish appointed architect Henry Currey to design a street plan for the town, but not before sending him off to Europe to draw inspiration. The resulting mix of architecture is typically Victorian and remains a key feature of Eastbourne. As a seaside resort, Eastbourne derives a large and increasing income from tourism. Conferences, public events, parks, traditional seaside attractions and cultural sightseeing are among the things on offer. The other main industries in Eastbourne include: trade and retail, healthcare, education, construction, manufacturing, professional scientific and the technical sector. The town has a growing population; it currently stands at 98,493. The 2011 census shows that the average age of residents has decreased as the town has attracted students, families and those commuting to London and Brighton.
TRAFFIC CONGESTION
Eastbourne may have been designed on a grid, but that was before mass production of cars, and then they gave the job of planning ahead to committees. Hardly surprising then that every morning between 8:00am and 9:30am, at lunchtime and then again fro 4:00pm to 5:30pm, there is severe congestion leading to 20-30 minute delays while you sit in traffic burning fuel and going nowhere.
We are talking here about the roundabout at the southern end of Lottbridge Drove. The situation has been getting steadily worse, with a pedestrian crossing as you come off the roundabout heading into town past Staples. Who thought that one up. It's about time for a subway or overhead walkway. Never put a traffic light on a main artery road near a roundabout. Everytime a pedestrian pushes the button, the roundabout clogs up for another 5 minutes.
Another means to speed traffic flow - at the pace of the lowest common denominator, the retired sightseer, passive ditherer, or school run mother, all of whom choke the arteries of commerce - is to double yellow the inbound/outbound Seaside Road. But this should have been anticipated years ago. ESCC and EBC might also want to introduce congestion charging, not for the revenue that might generate, but to stop pollution from all those diesel fumes.
At the moment that is not practical, because there are no plans or incentives to introduce EVs on a large scale. As we said, do not give town planners such responsibility, they will always add to the malaise. You need an outside consultant to advise from a faraway perspective.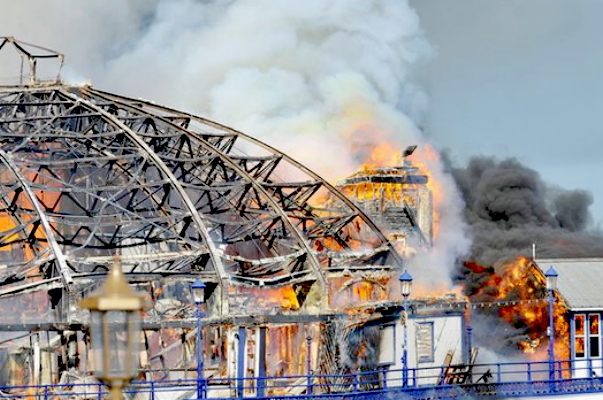 BBC NEWS - MONUMENTS AT RISK OCTOBER 2014 - ENGLISH HERITAGE

More than 660 sites have been added to English Heritage's "at risk" register.

They include Eastbourne Pier in Sussex, scene of a devastating fire in July which engulfed its structure and destroyed arcade buildings.

There are a total of 5,752 English Heritage sites deemed at risk, a third of which have been on the register since it began in 1999. The register covers sites that are in danger of being lost through neglect, decay or inappropriate development.

English Heritage says this year's list is the most comprehensive to date. Sites deemed at risk and in need of rescue include listed buildings, places of worship, industrial sites, monuments, archaeology and conservation areas, parks, wrecks and battlefields.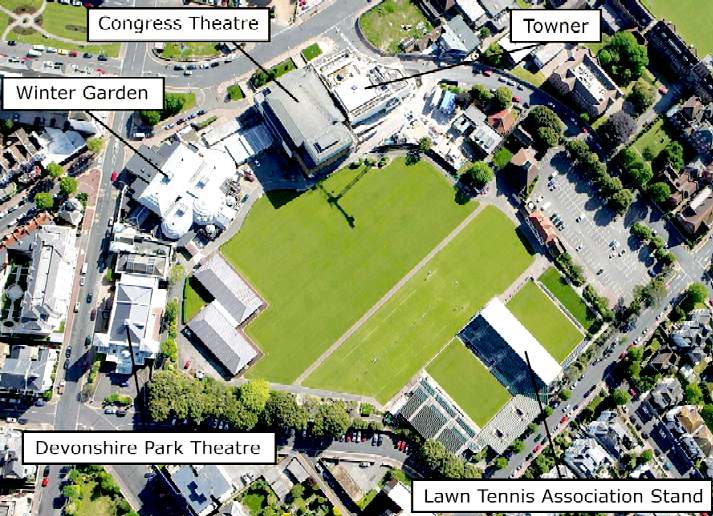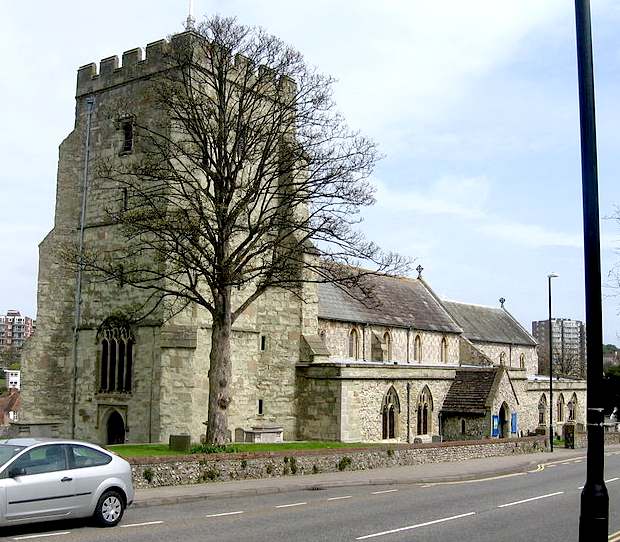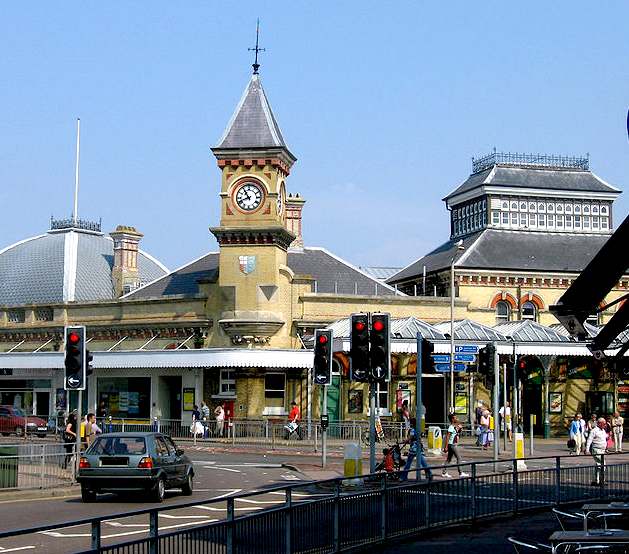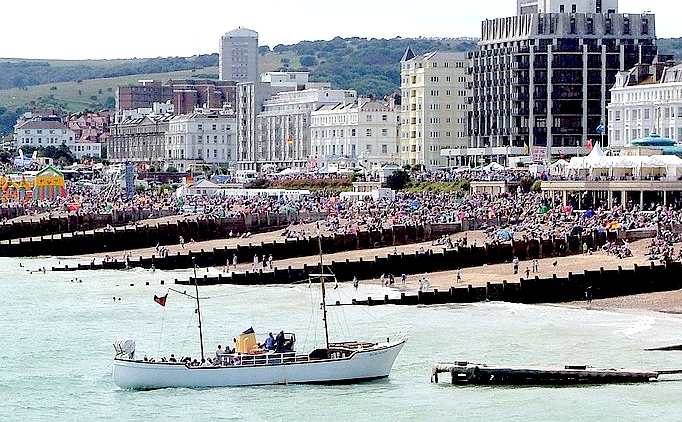 Selected views of Eastbourne. It's a holiday town that hosts many events and thrives on tourism in the summer months.
THE LAST RESORT

Eastbourne's earliest claim as a seaside resort came about following a summer holiday visit by four of King George III's children in 1780 (Princes Edward and Octavius, and Princesses Elizabeth and Sophia). In 1793, following a survey of coastal defences in the southeast, approval was given for the positioning of infantry and artillery to defend the bay between Beachy Head and Hastings from attack by the French. 14 Martello Towers were constructed along the western shore of Pevensey Bay, continuing as far as Tower 73, the Wish Tower at Eastbourne. Several of these towers survive: the Wish Tower is an important feature of the town's seafront, and part of Tower 68 forms the basement of a house on St. Antony's Hill. Between 1805 and 1807, the construction took place of a fortress known as the Eastbourne Redoubt, which was built as a barracks and storage depot, and armed with 10 cannons.

Eastbourne remained an area of small rural settlements until the 19th century. Four villages or hamlets occupied the site of the modern town: Bourne (or, to distinguish it from others of the same name, East Bourne), is now known as Old Town, and this surrounded the bourne (stream) which rises in the present Motcombe Park; Meads, where the Downs meet the coast; South Bourne (near the town hall); and the fishing settlement known simply as Sea Houses, which was situated to the east of the present pier.

By the mid–19th century most of the area had fallen into the hands of two landowners: John Davies Gilbert (the Davies-Gilbert family still own much of the land in Eastbourne and East Dean) and William Cavendish, Earl of Burlington. The Gilbert family's holdings date to the late seventeenth and early eighteenth centuries when barrister Nicholas Gilbert married an Eversfield and Gildredge heiress. (The Gildredges owned much of Eastbourne by 1554. The Gilberts eventually made the Gildredge Manor House their own. Today the Gildredge name lives on in the eponymous park.)

In 1752, a dissertation by Doctor Richard Russell extolled the medicinal benefits of the seaside. His views were of considerable benefit to the south coast and, in due course, Eastbourne became known as "the Empress of Watering Places".

An early plan, for a town named Burlington, was abandoned, but on 14 May 1849 the London, Brighton and South Coast Railway arrived to scenes of great jubilation. With the arrival of the railway, the town's growth accelerated. Cavendish, now the 7th Duke of Devonshire, hired Henry Currey in 1859 to lay out a plan for what was essentially an entire new town – a resort built "for gentlemen by gentlemen". The town grew rapidly from a population of less than 4,000 in 1851 to nearly 35,000 by 1891. In 1883, it was incorporated as a municipal borough; a purpose-built town hall was opened in 1886. This period of growth and elegant development continued for several decades. A royal visit by George V and Queen Mary in March 1935 is commemorated by a plaque on chalet number 2 at Holywell.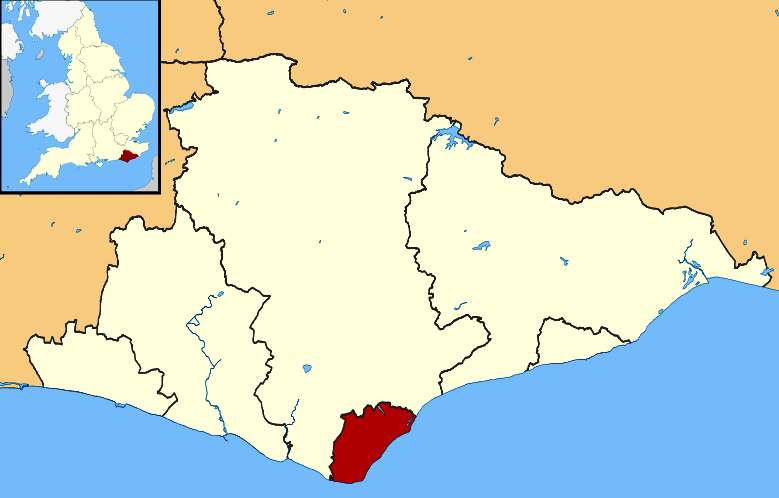 CLIMATE
As with the rest of the British Isles and South Coast, Eastbourne experiences a maritime climate with cool summers and mild winters. The local climate is notable for its high sunshine levels, at least relative to much of the rest of England - Eastbourne holds the record for the highest recorded amount of sunshine in a month, 383.9 hours in July 1911. Temperature extremes recorded at Eastbourne since 1960 range from 31.6 °C (88.9 °F) during July 1976, down to −9.7 °C (14.5 °F) In January 1987. Eastbourne's coastal location also means it tends to be milder than most areas, particularly during night. A whole six months of the year have never recorded an air frost, and in July the temperature has never fallen below 8.3 °C (46.9 °F). All temperature figures relate to the period 1960 onwards. The Köppen Climate Classification subtype for this climate is "Cfb" (Marine West Coast Climate/Oceanic climate).

Climate data for Eastbourne 7m asl, 1981-2010, Extremes 1960-

Month

Jan

Feb

Mar

Apr

May

Jun

Jul

Aug

Sep

Oct

Nov

Dec

Year

Record high °C (°F)

14.8
(58.6)

14.7
(58.5)

16.7
(62.1)

24.0
(75.2)

26.3
(79.3)

29.0
(84.2)

31.6
(88.9)

30.4
(86.7)

26.9
(80.4)

21.4
(70.5)

17.4
(63.3)

15.2
(59.4)

31.6
(88.9)

Average high °C (°F)

8.1
(46.6)

8.0
(46.4)

10.1
(50.2)

12.6
(54.7)

15.8
(60.4)

18.4
(65.1)

20.6
(69.1)

20.9
(69.6)

18.7
(65.7)

15.3
(59.5)

11.6
(52.9)

8.9
(48)

14.1
(57.4)

Average low °C (°F)

3.8
(38.8)

3.3
(37.9)

4.7
(40.5)

6.3
(43.3)

9.5
(49.1)

12.2
(54)

14.6
(58.3)

14.7
(58.5)

12.6
(54.7)

10.0
(50)

6.7
(44.1)

4.3
(39.7)

8.6
(47.5)

Record low °C (°F)

−9.7
(14.5)

−8.8
(16.2)

−6.1
(21)

−1.7
(28.9)

0.0
(32)

3.3
(37.9)

8.3
(46.9)

7.1
(44.8)

5.2
(41.4)

0.1
(32.2)

−3.7
(25.3)

−7.8
(18)

−9.7
(14.5)

Precipitation mm (inches)

81.0
(3.189)

53.9
(2.122)

58.8
(2.315)

48.7
(1.917)

49.0
(1.929)

47.2
(1.858)

48.9
(1.925)

51.6
(2.031)

64.1
(2.524)

104.9
(4.13)

95.9
(3.776)

90.8
(3.575)

794.7
(31.287)

Avg. rainy days (≥ 1.0 mm)

12.4

9.8

9.6

8.4

8.4

7.0

7.4

7.4

8.9

11.9

11.8

12.1

115.1

Mean monthly sunshine hours

70.5

89.7

127.7

198.1

232.8

239.8

253.3

236.7

172.0

124.5

83.7

59.2

1,887.9

Source #1: Met Office Source #2: Royal Dutch Meteorological Institute/KNMI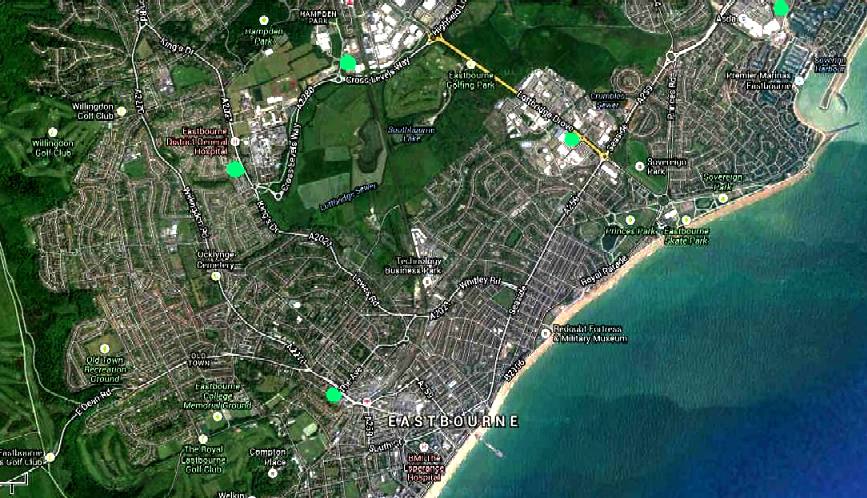 Google Earth map of Eastbourne showing five locations as green dots, suitable as sites for experimental energy supply stations in furtherance of the Zero Carbon Britain aims for 2050. We need to think big now if we ever want to have a chance of meeting CARB type goals. Corby in the Midlands, is laying the seeds that may lead to a genuine EV infrastructure with load-leveling.

SMART CITIES - EUROPE

Today, nearly 70% of the EU population lives in urban areas, and the figure is likely to increase over the next few decades. Cities are main centres for all economic, social and cultural activities in Europe and create around 80% of the EU's gross domestic product. According to the European Commission, urban areas consume 70% of energy, and account for 75% of the EU's greenhouse gas emissions, thus, making cities the place where most energy savings could be made. Cities have an important role to play in achieving national and European green-growth strategies, such as the EU's 20-20-20 targets notably through innovation in energy, transport and Information and Communications Technology (ICT).

According to a recent European Parliament policy study "Mapping Smart Cities in the EU" (January 2014), the core idea of Smart Cities is to better connect human capital, social capital and ICT infrastructures in order to generate greater and more sustainable economic development and a better quality of life for citizens. The concept of Smart Cities calls for intelligent approaches to local economy, mobility and environment by focusing on people's needs and interests. Over the past few years, projects and programmes have multiplied at local, national and European level and some lessons can already be drawn from past experiences.

Building on the Smart Cities and Communities Initiative, launched in 2011, the European Commission has committed to supporting EU cities in the development and implementation of the Smart Cities strategy through the European Innovation Partnership on Smart Cities and Communities (EIP-SCC). The Partnership consists of the High Level Group and the Smart Cities Stakeholder Platform, which aim to implement a Strategic Action Plan and to promote SmartCity concepts on a wider scale.

In the long-term, every city should provide improved and smarter public services that are more citizen-centred, economically viable and environmentally sustainable. New investments are being made in research and new technologies, and institutions are also paying renewed attention to integrated smart city solutions across Europe. Experts and policy-makers recognise the need for strong partnerships between cities, industry and citizens to improve urban life through more sustainable and integrated solutions.

This special international symposium will assess the challenges that lie ahead in creating smarter cities and moving towards improved and sustainable public services for citizens. The symposium will explore the need for flexible partnerships between public and private sectors as well as diverse industries such as telecommunication, energy providers, manufacturers, and suppliers to ensure improvements in mobility, energy consumption, governance and social cohesion in European cities.
PPE CONTACTS
Unit N0001, Westminster Business Square,
1-45 Durham Street,
London, SE11 5JH
United Kingdom
Martina Cicakova
Tel: +44 (0) 845 606 1535
Fax: +44 (0) 845 606 1539
Email: martina.cicakova@publicpolicyexchange.co.uk

OECD STUDY ESTIMATES HEALTH IMPACTS OF AIR POLLUTION - 22 May 2014

The OECD estimated the impacts of air pollution caused by road transport on people's health.

The OECD, the Organisation of Economic Development and Cooperation, having as members 34 advanced economies, amongst which also the majority of EU countries, published a report estimating the costs of air pollution on health. The report focuses on air pollution caused by road transport and defines the costs in terms of human lives as well as economic costs of the health impacts of air pollution.

According to the study, outdoor air pollution kills more than 3.5 million people a year globally, far more than was previously estimated. Air pollution has been linked to a number of common diseases, such as cancer, heart diseases and respiratory problems. In most OECD countries, the death toll from heart and lung diseases caused by air pollution is much higher than the one from traffic accidents. Air pollution in OECD countries has fallen in recent years, helped by tighter emission controls on vehicles, but it has increased in China and India due to the increasing number of vehicles in the two booming economies.

The OECD has estimated the cost of air pollution on health in OECD countries (including deaths and illness) at about USD 1.7 trillion (€1.2 trillion) in 2010. Evidence suggests that road transport is likely responsible for about 50% of this cost.

The OECD has also suggested a number of recommendations in its study for reducing the impacts of road transport on air pollution.
Some main recommendations include:

* Maintain and tighten regulatory regimes, in particular, vehicle standards regimes such as those currently in place in the European Union (see Polis article).
* Make test-cycle emissions more similar to the emissions the vehicles cause under normal use.
* Invest in more ambitious mitigation programmes, including improved public transport.
* Continue the research on the economic value of morbidity impacts of air pollution and on the specific evidence linking it to road transport.
* Mitigate the impact of air pollution on vulnerable groups, such as the young and the old.

Polis is holding an Expert forum at the 2014 Transport Publics event in Paris on 10 June
22 May 2014

As part of the promotion Committee of the Transports Publics – The European Mobility exhibition 2014 edition, Polis is actively involved and will be organizing a debate of experts on the 10th of June in Paris on the theme "Towards a multimodal management of mobility in cities".

Transports Publics, the European mobility exhibition, will be held in Paris from the 10th to the 12th of June 2014. The event is the biennial exhibition for all the key players in public transport and sustainable mobility from across Europe – featuring urban, interurban and regional transport, as well as green modes of transport. Targeting 10,000 participants over three days, the event is the opportunity to discuss latest innovations.

The series of Expert Forums is one of the two platforms in which debates will take place during the exhibition. The general programme will see over 9 debates and over 15 Expert Forums during the three day event. The Experts' Forum is a dedicated space for professional debate. Located at the heart of the Exhibition, it's open to all visitors, and allows for organizers to highlight their latest innovation or know-how, organise a talk on a topical issue. All the debates are transmitted in English and French.

Cleo Davies: cdavies@polisnetwork.eu
DUKE of DEVONSHIRE HISTORY
WILLIAM CAVENDISH the 7th DUKE of DEVONSHIRE - 27 April 1808 – 21 December 1891
William Cavendish, 7th Duke of Devonshire KG, styled as Lord Cavendish of Keighley between 1831 and 1834 and known as The Earl of Burlington between 1834 and 1858, was a British landowner, benefactor and politician.

EDUCATION

Cavendish was the son of William Cavendish, eldest son of George Cavendish, 1st Earl of Burlington, third son of William Cavendish, 4th Duke of Devonshire and Lady Charlotte Boyle, daughter of Richard Boyle, 3rd Earl of Burlington. His mother was the Honourable Louisa O'Callaghan (d. 1863), daughter of Cornelius O'Callaghan, 1st Baron Lismore. He was educated at Eton and the University of Cambridge (Trinity College). He became known by the courtesy title Lord Cavendish of Keighley in 1831 when the earldom of Burlington was revived in favour of his grandfather.

CAREER

Cavendish was returned to parliament as the MP for Cambridge University in 1829, a seat he held until July 1831, when he was returned for Malton. He only sat for Malton until September of the same year and was out of the House of Commons until 1832, when he was returned for North Derbyshire. He succeeded his grandfather in the earldom of Burlington in 1834 and entered the House of Lords. In 1858 he also succeeded his cousin as Duke of Devonshire. He was Lord-Lieutenant of Lancashire from 1857 to 1891 and Lord-Lieutenant of Derbyshire from 1858 to 1891.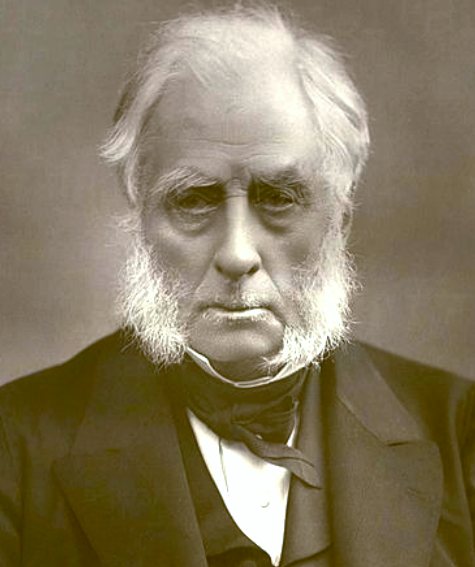 William Cavendish, 7th Duke of Devonshire
Devonshire was Chancellor of the University of London from 1836 to 1856, and then Chancellor of the University of Cambridge from 1861 to 1891. At Cambridge he endowed the building of the Cavendish Laboratory, and it was named after him. He made vast (and ultimately unsuccessful) investments in heavy industry at Barrow-in-Furness, and had his nearby country house Holker Hall rebuilt in its present form after it was gutted by a fire in 1871.
The 7th Duke inherited a considerable amount of property in Eastbourne from his grandfather, and from his wife Elizabeth Compton of Compton Place. He saw through the development of Eastbourne in the 19th century with its parks, baths and squares and is commemorated by a statue at the top of Devonshire Place. The Duke also played a part in the foundation of Eastbourne College, the local independent school, by selling some of his land at a modest price to build the school on and commissioning respected architect Henry Currey to design the school chapel and College House (now the School House, a boarding facility).

FAMILY

Devonshire married Blanche Georgiana Howard (11 January 1812 - 27 April 1840), daughter of George Howard, 6th Earl of Carlisle and Georgiana Cavendish, sister of the 6th Duke of Devonshire, known at the "Bachelor Duke", in 1829. Blanche was the Bachelor Duke's favourite niece, and his fondness for the young couple who were his heirs may have contributed to his decision not to marry himself. He commemorated Blanche with an inscription in the Painted Hall at Chatsworth, which states that he completed his reconstruction of the house in the year of his bereavement, 1840, and by Blanche's Urn at the top of the Long Walk in the garden.

The Duke's three surviving sons became distinguished politicians; the eldest, known after 1858 by the courtesy title Marquess of Hartington, led the Liberal Party and was asked three times to be Prime Minister by Queen Victoria; Lord Frederick Cavendish was briefly Chief Secretary for Ireland and was assassinated in 1882; Lord Edward Cavendish was MP for West Derbyshire. He also had one son, Hon. William (8 October 1831 – 15 May 1834) who died as an infant, and a daughter, Lady Louisa Caroline (d. 21 September 1907), who married Admiral the Honourable Francis Egerton.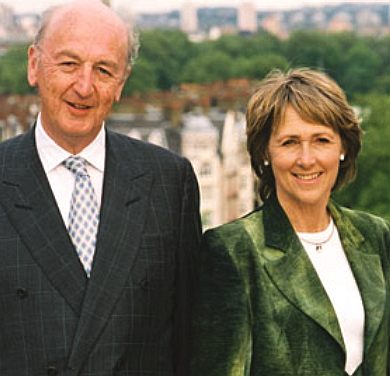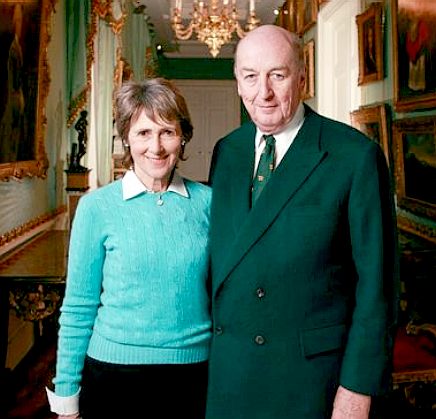 Peregrine Cavendish is the 12th Duke of Devonshire and custodian of Chatsworth House, coming up for the big 70 in 2014. He is pictured above with his wife the Duchess of Devonshire and [below] with Emilie Taylor, an artist. The Duke famously proclaimed the aristocracy "dead" and announced he would drop his title if life peerages were abolished. In a letter to The Daily Telegraph, he wrote: "Should hereditary peers be removed from the House of Lords, I would indeed strongly consider dropping the public use of my title as I believe that I would have to consider and respond to any future democratic mandate against hereditary peerage." He became a star in a fly-on-the-wall documentary Chatsworth, for the BBC.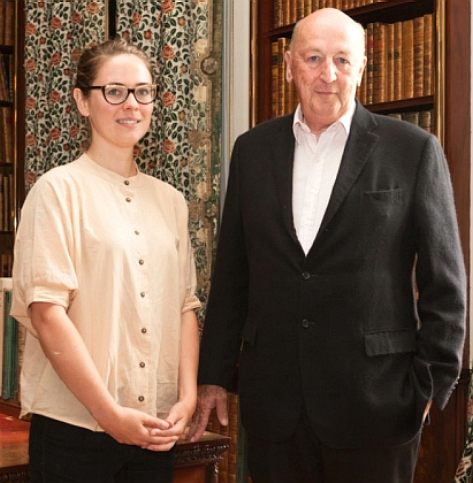 For all his progressive leanings, when it comes to the modern world of self-promotion the Duke is admirably old-fashioned. The most personal revelation was a mention that he was bullied at prep school. The family transforming Chatsworth from a crumbling pile into the fourth most visited historical property in the country after the Tower of London, the Houses of Parliament and Stonehenge, with 700,000 visitors a year. "When my parents inherited this house in 1950, it seemed this place had no future at all – there was talk of it becoming the V&A of the north or part of Manchester University," explains the Duke. "Things were vile for the heritage industry. He has no problem with our historic properties being snaffled by rich Americans and Russians. "What's the alternative?" he demands. "How xenophobic. I think we're very lucky if anyone takes on the liability and is prepared to put some of their energy into preserving an historic house. After the war, historic houses were being pulled down on a daily basis. People often forget how terrible the past was – and how exciting the future can be."
The patent Bluebird™ instant energy transfer system - in its ultimate form, promises EV refueling in around 10 seconds, whether hydrogen or lithium based energy storage is used, from incorporation of a Universal cartridge. Get your free developer License from Bluebird Marine Systems Ltd, or let us know if you might like to form a consortium to take this valuable research further.