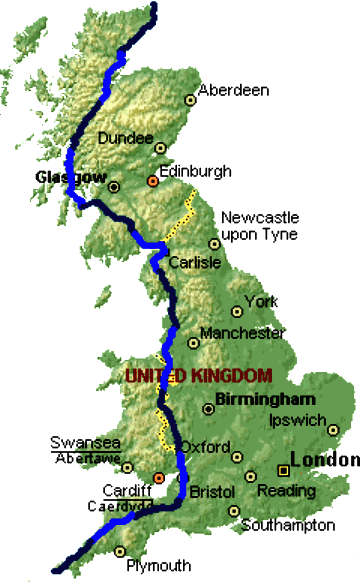 A road trip from John O'Groats to Lands End is proposed as a means to draw attention to poor air quality in the UK. If ZEVs can compete with IC cars in the future, transport need not be the pollution nightmare that it is right now. A Tesla EV has already set a blistering pace for challengers to beat - in so doing promoting clean air motoring. Nice one Tesla.
Air pollution is the introduction of chemicals, particulates, biological materials, or other harmful materials into the Earth's atmosphere, possibly causing disease, death to humans, damage to other living organisms such as food crops, or the natural or built environment.

The atmosphere is a complex natural gaseous system that is essential to support life on planet Earth. Stratospheric ozone depletion due to air pollution has long been recognized as a threat to human health as well as to the Earth's ecosystems.

Indoor air pollution (tackled by Airlog) and urban air quality are listed as two of the world's worst toxic pollution problems in the 2008 Blacksmith Institute World's Worst Polluted Places report. According to the 2014 WHO report, in 2012 the air pollution caused the deaths of around 7 million people worldwide.

CITY LIFE

Air pollution is usually concentrated in densely populated metropolitan areas, especially in developing countries where environmental regulations are relatively lax or nonexistent. However, even populated areas in developed countries attain unhealthy levels of pollution with Los Angeles and Rome being two good examples. Between 2002 and 2011 the incidence of lung cancer in Beijing near doubled. While smoking remains the leading cause of lung cancer in China the number of smokers is falling while lung cancer rates are rising.

LUNG CANCER

A review of evidence regarding whether ambient air pollution exposure is a risk factor for cancer in 2007 found solid data to conclude that long-term exposure to PM2.5 (fine particulates) increases the overall risk of non-accidental mortality by 6% per a 10 microg/m3 increase. PMID 19235364

Exposure to PM2.5 was also associated with an increased risk of mortality from lung cancer (range: 15% to 21% per a 10 microg/m3 increase) and total cardiovascular mortality (range: 12% to 14% per a 10 microg/m3 increase). PMID 19235364

The review further noted that living close to busy traffic appears to be associated with elevated risks of these three outcomes increase in lung cancer deaths, cardiovascular deaths, and overall non-accidental deaths. PMID 19235364

The reviewers also found suggestive evidence that exposure to PM2.5 is positively associated with mortality from coronary heart diseases and exposure to SO2 increases mortality from lung cancer, but the data was insufficient to provide solid conclusions.

In 2011, a large Danish epidemiological study found an increased risk of lung cancer for patients who lived in areas with high nitrogen oxide concentrations. In this study, the association was higher for non-smokers than smokers. An additional Danish study, also in 2011, likewise noted evidence of possible associations between air pollution and other forms of cancer, including cervical cancer and brain cancer.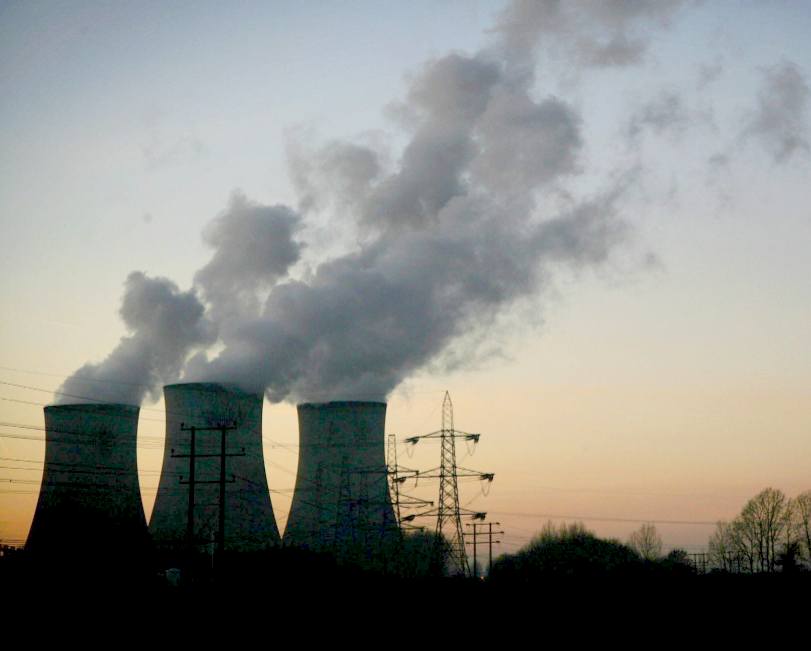 THE INDEPENDENT 8 APRIL 2014
The nitrogen pollution contributing to Britain's smog poses the biggest threat to wildlife that the public has never heard of – with the potential to wipe out everything from clover to butterflies in eco-systems across the country – experts have warned.

The amount of nitrogen stored in the soil as a result of soaring emissions from agriculture, power stations and cars is now so great it has reached critical levels in the majority of non-agricultural land, according to Clare Whitfield, air pollution consultant at the government's statutory conservation adviser.

Nitrogen-rich soil reduces biodiversity because it causes species which thrive on nitrates to flourish at the expense of those that don't.

"Nitrogen represents a major threat to biodiversity in the UK and across Europe. It is an under-acknowledged and very big issue that has slowly crept up on us," said Ms Whitfield.

The rapid accumulation of nitrogen in the soil has already damaged eco-systems across the country as thick outcrops of beneficiaries such as grass, heather, thistles and nettles "swamp out" a wide range of species such as flowers, bees, beetles, lizards, snakes and spiders by depriving them of water, space, light and the other conditions they need.

High levels of nitrogen also cause problems by leaching into groundwater which can impair the blood's oxygen-carrying capacity in small infants causing "blue baby syndrome" and can be toxic for ruminants such as cattle and sheep.

The problem has got worse in recent years and, with the majority of eco-systems outside agriculture above the 'critical load' for nitrogen, that trend is set to continue, Ms Whitfield said. The critical load is the point beyond which the rate of nitrogen deposited from the air to the ground poses an increasing risk of habitat damage.

Once in the ground, nitrogen can remain for hundreds, even thousands of years while the level of accumulation is not measured and its potential impact not fully understood, experts said.

"The nitrogen level is building up all the time as we continue to add to the pot and increase the cumulative impact," Ms Whitfield added.

Her comments will increase pressure on the government to get nitrogen levels under control two months after the European Commission launched legal proceedings against it for failing to reduce "excessive" levels of nitrogen dioxide air pollution from traffic, despite 15 years of warnings and several extensions and postponements granted to the government.

Other European countries have also failed to meet the air quality directive – that should have been adopted in 2008 – but the EU environment commissioner, Janez Potocnik, has singled out Britain for its "persistent" breaches of the air quality directive. The government has been sent a letter of the formal notice of the intention to take Britain to court the government has until next Friday (April 18th) to respond.

Unlike so-called natural and semi-natural habitats, which are generally harmed by rising nitrogen levels, farmland is benefitting from the increase – and fuelling it - because crops benefit enormously from nitrogen-rich fertilisers. Ammonia, a pungent colourless compound of nitrogen and hydrogen released by livestock exacerbates the problem.

"This is the biggest threat to biodiversity that the public is not aware of. For wildlife it really is a pernicious and pertinent cause of decline in very many species as the burning of fossil fuels turns the volume of nitrate falling onto habitats from a drizzle to a downpour," said Matt Shardlow, head of the Buglife insect charity.

"The longer we keep pouring this into natural habitats, the more it accumulates and unless we can reverse the situation we can expect many of these declines to continue," he added.

Getting nitrates out of the ground is a "real challenge", Mr Shadlow said. Methods include a sustained programme of "cropping off" – or burning – and removing vegetation, or deep ploughing, when a tractor turns over the top metre of soil to bury the nitrates further underground.

Nitrogen emissions also need to come down, Mr Shardlow said. "There is no obvious sign of that happening at the moment but that could start to come down with hybrid and electric cars," he said – but adds that even if that does happen, the accumulation of nitrates in the soil will be so high that it will still need to be dealt with.

A spokesman for the Department for Environment, Food and Agriculture (Defra) said: "Air quality has improved significantly in recent decades. Just like for other [EU] member states, meeting the NO2 (nitrogen dioxide) limit alongside busy roads has been a challenge."

"That is why we're investing heavily in transport measures to improve the air quality around busy roads and we are working with the Commission to ensure this happens as soon as possible," he added.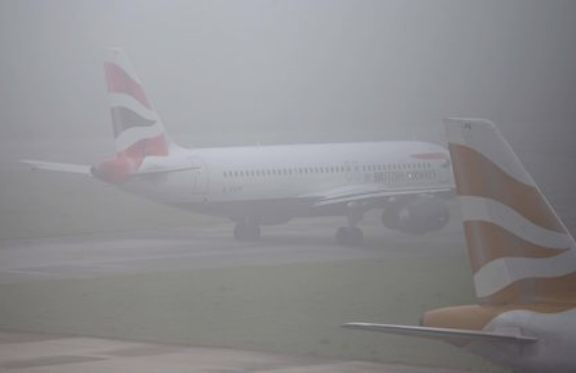 THE GUARDIAN 2 APRIL 2014 - UK SMOG ALERT - STAY INDOORS
Warning comes as air pollution is expected to reach eight or nine on a 10-point scale in much of southern UK

Millions of vulnerable people in southern England and Wales were advised to stay indoors as unusually high levels of air pollution smothered London and other cities, just weeks after heavy pollution led to restrictions on car use and the offer of free public transport in Brussels and Paris.

Prof Frank Kelly of King's College London said tiny particles of pollution could cause problems for some people – such as those with asthma – and contribute to longer-term problems for others.

"Periods of very high pollution in London arise usually because the city's normal pollution emissions are increased further by polluted air arriving on light winds from neighbouring areas such as northern Europe," he said. "However, whether home-produced or arriving from the continent, the tiny particles we take into our bodies with each breath cause immediate problems for some individuals, such as those with asthma, and contribute to longer-term problems for most of us in the form of heart disease and stroke."

Leanne Stewart, from Eltham in south-east London, described feeling breathless after a routine half-mile walk to her son's this school yesterday morning.

"I've been doing the usual school run about half a mile from my house, which is usually quite an easy walk, but I'm still breathless now," she said. "I could feel my chest getting tighter and tighter and my son, who's eight, had to stop and have his inhaler.

"I went light-headed and had to get a bus back. It's only half a mile and I usually do it twice a day, no problem. I've never had that problem before. My son felt like the air wasn't getting into his lungs so I'm worried about him today, but I've just texted him and he said he's fine."

Experts said this week's air pollution was not unusual for this time of year, but the difference was that the public was being informed because of the Met Office's new forecasting system.

"Two weeks ago, when the air pollution map of the south-east turned red, no one was informed," said Dr Ian Mudway, lecturer in respiratory toxicology at King's College London. "The BBC ran stories about the pollution in Paris and Milan, but no one thought it worthwhile to inform the British public that they were being exposed to dangerous levels of fine particulates
ENERGY GENERATING-DISTRIBUTION UTILITIES
What a pity that Brussels is not prepared to fund the basic research as to health of the nation if we had cleaner air to breath. The problem with the academics ladling out the funding is that they do not appear to appreciate that small entities with visionary solutions cannot afford to waste time applying for calls that are aligned in principle as to subject matter, but actually not aligned with the financial incentives such that a bid could succeed.
ECOSTAR LINKS A-Z
COMPETITION: BETTER PLACE - TESLA
COMPETITON: SUZUKI ALTO & NISSAN LEAF
MECHANICS, SUSPENSION, STEERING, BRAKES
SERVICES STATION INFRASTRUCTURE
SLEP - SOUTH EAST LOCAL ENTERPRISE PARTNERS
EXTERNAL LINKS
Smog-alert-england-wales-air-pollution-saharan-dust?
http://www.clean-air-kids.org.uk/airquality.html
http://uk-air.defra.gov.uk/
UK-smog-nitrogen-doesnt-just-cause-air-pollution--it-is-a-huge-threat-to-britains-wildlife-too-experts-warn
http://en.wikipedia.org/wiki/Air_pollution
The patent Bluebird™ instant energy transfer system - in its ultimate form, promises EV refueling in around 10 seconds, whether hydrogen or lithium based energy storage is used. Get your free developer License from Bluebird Marine Systems Ltd, or let us know if you might like to form a consortium to take this valuable research further. Alternatively, why not enter a Cannonball ZEV Run near you?