The layout of the Ecostar DC50 (Project Tomcat) provides a near perfect weight distribution from a front wheel drive car. This is ideal for nipping around city streets, yet with racing car handling should you need it. The cartridge (in this case shown with batteries as the energy storage medium) is low, keeping the center of gravity well below that for conventional sports cars. In this Autocad diagram, you can see the built in electrically powered loading mechanism in turquoise. Click on the picture to read more about the mechanics of this car and how we aim to cut charging time around 30 seconds without frying batteries. With a flatpack loading design, the boot space is not affected - what little is available with any sports car body.
ECOSTAR DC50 EV CHASSIS FEATURES
| | |
| --- | --- |
| BODYWORK | Composite |
| . | . |
| FRAME | High tensile steel |
| . | . |
| CARTRIDGE | . |
| . | . |
| OVERALL LENGTH | mm |
| OVERALL WIDTH | mm |
| OVERALL HEIGHT | mm |
| . | . |
| ENERGY CAPACITY | . |
| . | . |
| LITHIUM | kW |
| FUEL CELLS | kW |
| . | . |
| EXCHANGE TIMES | . |
| . | . |
| LITHIUM | Target 30 seconds |
| FUEL CELLS | Target 30 seconds |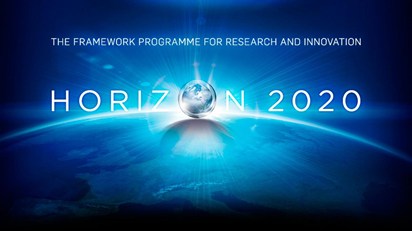 HORIZON 2020 - TRANSPORT RESEARCH & INNOVATION
The main aims for Horizon 2020 are:
1. Making transport more sustainable: resource-efficient transport that respects the environment.

2. Making transport and transport systems seamless: better mobility, less congestion, greater safety and security.

3. Keeping transport competitive: the European transport industry as a global leader.

4. Making transport research responsive: socio-economic research and forward-looking activities for policy-making.

We hope to be able to find manufacturing partners to be able to take whatever comes out of this project to the next level. We are not sponsored at this time.
HOW?
Most production vehicles built today are suitable for conversion to the Bluebird™ Universal cartridge exchange system. Thus, with a fair wind the system may be described as "universal."
The only way we'll ever be in a position to qualify our initial assessment is to convert all of the popular vehicle formats: hatchback, estate, coupe, SUV or PSV, etc.
A simple survey of any proposed model will confirm suitability and highlight any potential problems. You can see how simple the basic design is. A truly universal cartridge will be lower in height and wider.
The reason we are developing this particular vehicle is that we are not state funded. We are a micro enterprise and as such with no trading record, we do not have access to finance for such high risk ventures.
Motor manufacturers or Energy companies who might be interested in exploring the possibility of collaborating on this valuable research are invited to contact Chris in confidence. We are more than willing to operate under the cover of a NDA.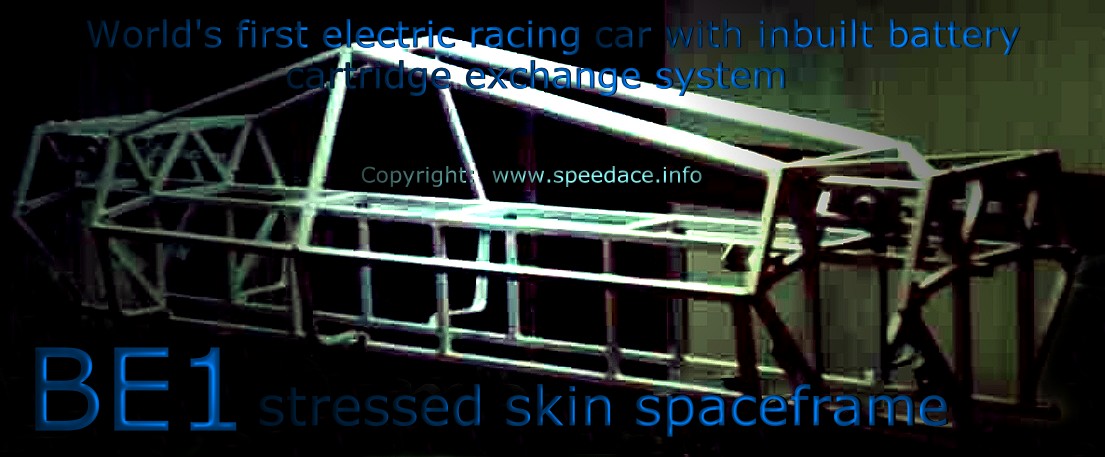 This was the first ever electric vehicle chassis to incorporate built in cartridge loaders. We now own this historic vehicle. It was was built by one man, by hand in around 4 months. The completed car was featured in the Daily Telegraph, displayed at Beaulieu in the Land Speed Record hall of fame, at the London Arena, Olympia and featured on the Big Breakfast with Keith (Cheggers) Chegwin, who managed to sit inside what is a very compact head first position. The car achieved 160mph on a stretch of road between Polegate and Pevensey in East Sussex that had not been opened to the public.
ECOSTAR DC50 LINKS A-Z INDEX
EXTERNAL LINKS
http://www.horizonhydrogeneenergie.com/
http://www.fch-ju.eu/news/new-website-programme-horizon-hydrog%C3%A8ne-energie-h2e
http://www.fch-ju.eu/
http://horizon2020projects.com/sc-transport-interviews/storing-energy-in-horizon-2020/
http://horizon2020projects.com/sc-transport-interviews/powering-the-future/
http://cordis.europa.eu/fp7/ideas
http://ec.europa.eu/programmes/horizon2020/en/
http://ec.europa.eu/transport/themes/research/horizon2020_en.htm
http://www.agnimotors.com/site/
http://www.engadget.com/2012/11/13/mclaren-to-supply-ev-groundwork-for-formula-e-cars/
http://ibnlive.in.com/news/bernie-ecclestone-laughs-off-formula-e-comparisons/302635-5-24.html
http://www.wired.com/autopia/2012/09/formula-e/
http://www.telegraph.co.uk/finance/The-electric-cars-of-the-future.html
http://www.greencardesign.com/site/galleries/racing-drayson-b1269ev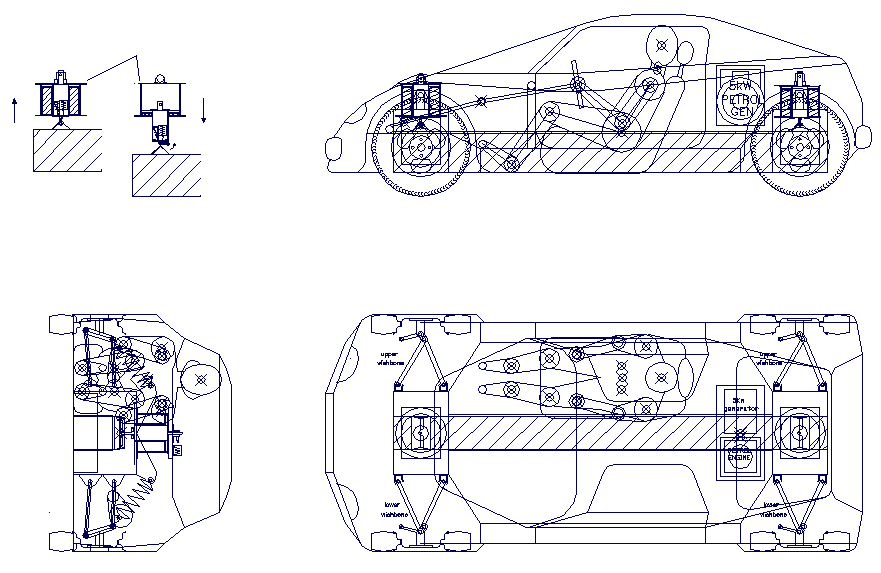 This is the original Tomcat electric concept car from April of 1995, drawn in Autocad while the original designer was at Brighton College doing a City & Guilds crash course in computer aided draughting and design. In the top left hand corner you can see that upright pneumatic cylinder loaders were incorporated as specified for the BE1 some time earlier. On the right where a rear IC engine might be fitted, is a 5kW generator - making this a hybrid vehicle. The battery cartridge is taller and slimmer than the DC50 chassis above, but is located longitudinally in the vehicles central tunnel in much the same way.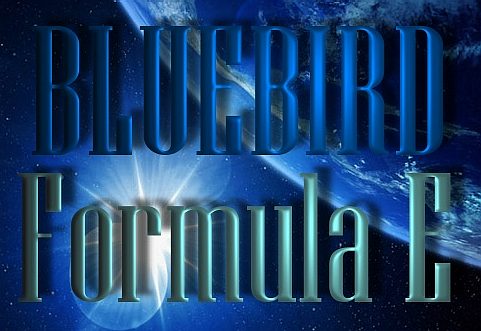 Contact Technical: bluebird@bluebird-electric.net or phone UK:

+44 (0) 1323 831727
+44 (0) 7842 607865
Ask for Leslie
Intelligent Battery Support System
THE BLUE BIRDS OF HAPPINESS