March 2014 - The ECOSTAR DC50 (project BE4) is a two seat sports car with front wheel drive and 50kW direct current (DC) electric motors. The roof will carry solar panels to supplement fuel in cartridges as a range extender between instant energy transfer pit-stops. The cartridge may contain batteries, fuels cells, or a mix of batteries and fuel cells. The technology future proofs vehicles against battery and/or fuel cell advances - as an aid to the transition to a zero carbon lifestyle. The challenge for the ECOSTAR DC50 is to reduce the long standing 1 minute recharging world record, to less that 30 seconds. We know it is possible to get this down below 10 seconds, but our finances are running on empty, so we are aiming low. Watch this car turn into a motoring gem, as it rises like a Phoenix from the ashes from a mix of recycled and new materials. What color to paint it? There's no flies on us.
Siim Kallas is an Estonian politician, serving (or having served) as European Commissioner for Transport. He is also one of five vice-presidents of the 27-member Barroso Commission.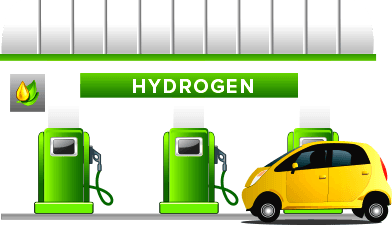 FUEL CELLS - FCH JTI PROGRAMME 2014
The Fuel Cells and Hydrogen (FCH) JTI is focused on securing long-term clean energy supplies for Europe in addition to the reduction of greenhouse gas emission from the energy and transport sectors.
A fuel cell is basically an electric chemical converter of fuel directly into electricity and heat, rather than traditional combustion. The fuel we are using is hydrogen, it is a very environmentally friendly gas. We try to improve the technology in both making hydrogen and converting hydrogen into cheaper, greener electricity – more efficiently.
According to the US Dept. of Energy, fuel cells will cost $30-$50 per kw-hr of output by 2017, depending on production volume. To put this number in perspective, Tesla battery packs are estimated to cost over $200 per kw-hr of output today and may fall to $140-175 per kw-hr by 2017. In all likelihood, fuel cell vehicles will cost less than battery electric vehicles by the end of the decade (barring some major decrease in battery costs, of course).
The estimated cost of building a hydrogen filling station is $3-5 million dollars, according to a report from the National Renewable Energy Laboratory. While that's definitely a lot of money, a standard gasoline filling station costs about $2 million to construct (according to the same NREL report).
The National Renewable Energy Laboratory has a functioning wind-powered hydrogen filling station in Boulder, Colorado that uses wind power to create hydrogen via electrolysis. German energy giant Linde will begin producing hydrogen at commercial scale via wind power by 2015. There are also solar panels in the research and testing phase that can break water down into hydrogen and oxygen via photoelectric synthesis and do so at extraordinary efficiency levels.
Battery electric vehicles have a low operating cost, and they plug in to an existing (and generally efficient) energy grid. However, most BEVs at this time can't be refueled in 3 minutes, and (as of now) can't go 300+ miles between refueling. BEVs aren't really feasible for use in pickup trucks and SUVs, at least not without serious compromises in tow and payload capacities and/or driving range.Fuel cell vehicles, on the other hand, have long range, fast refueling, and could easily be used in trucks or SUVs without sacrificing payload or tow capacity.

FCH JTI PROGRAMME
The Fuel Cells and Hydrogen (FCH) JTI is focused on securing long-term clean energy supplies for Europe in addition to the reduction of greenhouse gas emission from the energy and transport sectors. The JTI, a form of public private partnership between the European Commission and industry, was launched in 2008 with a budget of €940m and has sought to overcome major technological and infrastructure barriers in meeting these goals. The PPP has centred on developing methods of producing hydrogen using electricity generated from renewable resources and on developing fuel cells that more efficiently convert different types of fuel into electricity. The JTI involves 1,100 participants.

Speaking at the 'Joint Technology Initiatives – Innovation in Action' event at the European Parliament in Brussels, and attended by horizon2020projects.com, Bert de Colvenaer, executive director of the JTI, began by outlining how FCH technology works.

"FCH technology will encourage sustainability, competitiveness and security of supply. A fuel cell is basically an electric chemical converter of fuel directly into electricity and heat, rather than traditional combustion. The fuel we are using is hydrogen, a non-carbon-containing gas…it is a very environmentally friendly material.

"The FCH JTI programme has over the last seven years undertaken 127 different projects where we try to improve the technology in both making hydrogen and converting hydrogen into greener electricity – we want to make it cheaper, more durable and more efficient."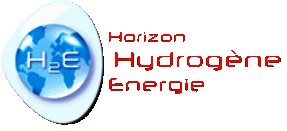 KEY CHALLENGE

De Colvenaer continued by outlining the importance of involving SMEs in the PPP, with 23% of small businesses participating in the JTI receiving 27% of the total budget, equal to €105m. However, the executive director detailed that the industry still faces one major challenge in the creation of new hydrogen-based energy products – the absence of a developed marketplace.

"We have one challenge to overcome: there is no market for fuel cells in hydrogen. It's the chicken and the egg problem: there is no hydrogen, because there are no applications, because there is no fuel cell car, because there is no hydrogen. I believe that understanding the aspect of innovation is just trying to tackle that. Innovation is really assuring that any new development of the product is actually getting to the market and that's why our community is focusing on that specific aspect. We are trying to ensure that this new technology, which is a very challenging one because in simple terms we are trying to introduce a forth energy vector, in addition to electricity, natural gas and petroleum, will get to market."

The executive director said the JTI had received particular support from European policy makers, helping the PPP to deliver on its aims as well as highlighting hydrogen's inclusion in the transport package. He also emphasized the importance of collaboration in the FCH's successes.

"I believe this particular Joint Undertaking is key and also the most suitable instrument, because the key word is 'joint'. What we see in our community is that companies that have never been working together before are joining forces – the petroleum industry, the gas industry, the car manufacturers and are talking to each other, trying to resolve this dilemma of market introduction. What we see is co-operation before the companies actually go into competition, because there will be no one winner in our community – we are all going to win together, that is what I hope."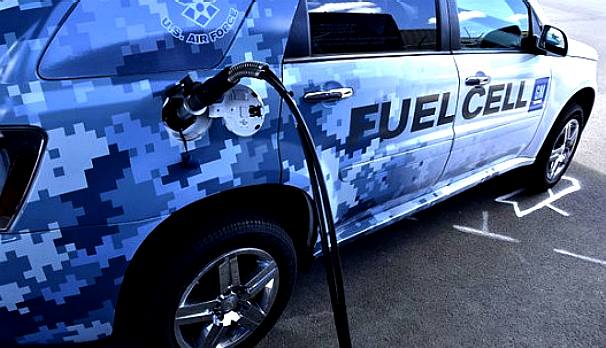 FCH2

The JTI will be relaunched at the start of 2014 with extra funding and a focus on developing "clean, efficient and affordable fuel cells and hydrogen technologies", according to a Commission fact-sheet. It's also hoped that FCH2 will help strengthen the EU's international competitiveness as well as increase the number of products going to market in the fuel cell and hydrogen sectors.

The new JTI will have a number of targets, including: 'reducing the cost of fuel cell systems for transport applications by a factor of ten'; 'increasing electrical efficiency of fuel cells for power production by 10%'; and 'demonstrate the viability of large scale hydrogen production from electricity generated from renewable energy sources'. Speaking in Brussels, de Colvenaer detailed his satisfaction regarding the FCH2 JTI and the importance of investing in energy storage technology.

"We are very happy to see in Commission proposals that we are set to receive an important increase in our budget, with a focus on energy storage. There is a lot of sun, which is very good during the daytime but there is nothing you can do with the sun's energy if you can't store it – energy storage is something mankind has have never come to terms with and we have never found a good solution to store energy in large quantities. The problem is not the availability of the energy, it's the storage."

The refreshed JTI will receive funding worth €1.4bn, with equal contributions from both the Commission, through Horizon 2020, and industry partners.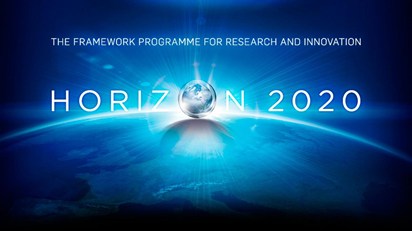 HORIZON 2020 - TRANSPORT RESEARCH & INNOVATION
Horizon 2020 is the European Commission's proposal to generate ideas, growth and jobs through the world's largest collaborative programme for research and innovation (2014-2020).
In the transport sector, the Commission will strive for a balanced approach in implementing the programme that takes into account the specifics of each mode (rail, road, waterborne and air transport) while remaining holistic; an approach which reconciles competitiveness with sustainability and which invests both in technology and in relevant socio-economic research.
The four main priorities for transport research under Horizon 2020 are:

1. Making transport more sustainable: resource-efficient transport that respects the environment.

2. Making transport and transport systems seamless: better mobility, less congestion, greater safety and security.

3. Keeping transport competitive: the European transport industry as a global leader.

4. Making transport research responsive: socio-economic research and forward-looking activities for policy-making.

Work carried out in the framework of the Strategic Transport Technology Plan (STTP) will contribute to focusing the transport European research and innovation activities through Horizon 2020.
ECOSTAR DC50 LINKS A-Z INDEX
EXTERNAL LINKS
http://www.horizonhydrogeneenergie.com/
http://www.fch-ju.eu/news/new-website-programme-horizon-hydrog%C3%A8ne-energie-h2e
http://horizon2020projects.com/sc-transport-interviews/storing-energy-in-horizon-2020/
http://horizon2020projects.com/sc-transport-interviews/powering-the-future/
http://cordis.europa.eu/fp7/ideas/home_en.html
http://cordis.europa.eu/fp7/ideas
http://ec.europa.eu/programmes/horizon2020/en/
http://ec.europa.eu/transport/themes/research/horizon2020_en.htm
http://www.agnimotors.com/site/
http://www.wired.com/autopia/2012/09/formula-e/
http://www.telegraph.co.uk/finance/The-electric-cars-of-the-future.html
http://en.wikipedia.org/wiki/Pendine_Sands
http://en.wikipedia.org/wiki/Bluebird_Electric_2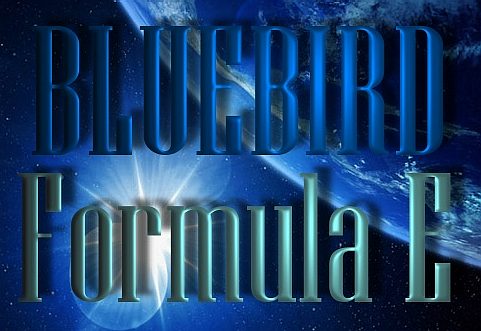 Contact Technical: bluebird@bluebird-electric.net or phone UK:

+44 (0) 1323 831727
+44 (0) 7842 607865
Ask for Leslie
Intelligent Battery Support System
THE BLUE BIRDS OF HAPPINESS
The world's fastest electric circuit racers need a system to recharge fuel cells instantly during pit stops. The Formula E concept design above incorporates the patent Bluebird™ instant energy transfer system - allowing EV refueling in around 10 seconds, whether hydrogen or lithium. Get your free developer License from Bluebird Marine Systems Ltd.