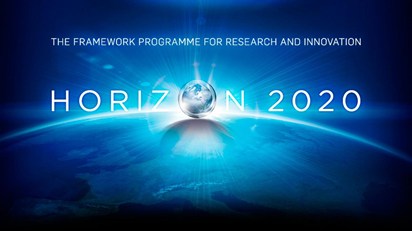 A NETWORKING AND BROKERAGE EVENT FOR THE FIRST H2020 TRANSPORT CALLS!

Are you interested in submitting a proposal for "Smart, green and integrated Transport" in Horizon 2020?
Start building your consortium of excellent partners from industry and academia now! Do not miss the following opportunity - free of charge.

Within the Framework of the Horizon 2020 Transport Information Day (18 December 2013, Brussels), the project ETNA Plus is organising a networking and brokerage event -jointly supported by ETNA plus and Enterprise Europe Network- focussing on the topics covered by the first round of Horizon 2020 calls to be published in December of 2013.
The networking and brokerage event will take place in the afternoon, following the informational sessions carried out by the European Commission in the morning.

H2020 Transport Information Day and Brokerage Event:

Within the framework of the brokerage event, participants looking for partners will have the opportunity to present their organizations and ideas for project proposals in 2 different ways:

1. Oral presentations
2. Bilateral Meetings

In the form of a brief oral presentation (3 minutes max), using templates specially designed for this purpose. By participating in bilateral meetings (max. 20 minutes)

Please be aware that both activities (oral presentations and bilateral meetings) will be held in parallel.

FOCUS

The event will focus on the topics included in the Transport Work Programme 2014-2015 and will foster the creation of consortia for the upcoming Horizon 2020 Transport calls:

MOBILITY FOR GROWTH:
Aviation, Rail, Road, Waterborne, Urban Mobility, Logistics, Intelligent Transport Systems, Infrastructure, Socio-economic and behavioral research.
SMALL BUSINESS AND FAST TRACK INNOVATION FOR TRANSPORT

All companies, universities and researchers in the Transport domain from Europe are invited to attend!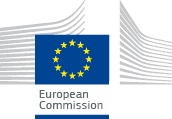 WHY PARTICIPATE?

* Present your project proposal or company profile to all the audience
* Find out the best partners for your proposal
* Discover proposals from other participants where your organization could fit in.
* Meet and share views with transport researchers and experts all over Europe
* Initiate contacts and cooperation towards a successful H2020 funded projects!

Participation in the brokerage events is free of charge. However, ETNA Plus requests all participants to register for the event online using the registration system. Deadline for registration for the networking and brokerage event is the 29th of November 2013.

For security reasons, registration for participation in the H2020 Transport Information Day is a pre-requisite for participation in the networking and brokerage event. Information about this event – including an on-line registration form – can be found at the following address:

http://ec.europa.eu/research/transport/events/infoday2013/index_en.htm
Participants of the networking and brokerage event will not be given access to the venue without confirmed registration for participation in the Information Day.


http://www.b2match.eu/h2020transportcall2014-2015/pages/home

The first round of calls under the Smart, Green and Integrated Transport challenge of the new Horizon 2020 Framework Programme will be published at the end of the year.

To support the preparation of proposals, the Transport Directorate of the European Commission's Research and Innovation Directorate-General is organising an Information Day on 18 December 2013 from 9 AM till 6 PM in the Charlemagne building, rue de la Loi 170, Brussels.

The aim of the day is to inform potential participants in the first round of calls under the Smart, Green and Integrated Transport Challenge of the new Horizon 2020 Framework Programme and to offer some unique opportunities for networking.

The morning sessions will deliver an overall presentation of the surface transport, the aviation and the cross-cutting topics of the Transport challenge Work Programme 2014-15.

Information will also be given on the Evaluation Guidelines and on the new legal and financial Rules for Participation covering all aspects from the submission of a proposal to the signature of a grant agreement.

At the end of the morning, participants will be provided with an introduction on the Participant Portal, as well as on the services offered by the National Contact Points network (NCP).

The afternoon session - 14h00-18h00 - will be divided between two major items - Q&A sessions followed by
a brokerage event.


TECHNICAL Q&A SESSIONS

In the first part of the afternoon, three technical Q&A sessions will take place in parallel on:

* modal topics (rail, road and waterborne), socio-economic topics and clean vehicles;

* cross-cutting topics (urban mobility, logistics, infrastructure, ITS);

* aviation topics.

The participants will have the opportunity to address specific technical questions related to the Work Programme 2014-2015 to European Commission's project officers.

BROKERAGE EVENT

In the second part of the afternoon, a brokerage event, also organised in parallel sessions, will allow selected participants to present project ideas and partners profiles.

More details on the content will be provided upon selection of the partner profiles and project ideas submitted.

Registration to the Information Day event is mandatory for being able to register to the afternoon brokerage event. The Brokerage Event is organised by the European Commission in co-operation with the Transport National Contact Points network – the European Transport NCP Alliance (ETNA Plus).

When registering to the Information Day, please tick the "Brokerage event" box if you want to attend this session.

Online registrations - Please note that your registration will have to be confirmed by the European Commission.

Confirmations will be sent by email not later than 5 working days after registration.

As the capacity of the meeting rooms is quite limited, a maximum of two representatives from a given organisation will be accepted; registrations – on a first-in-first-served basis – will be closed as soon as the capacity limit of the rooms is reached.

When registering, please indicate your choice for the afternoon Q&A sessions and your participation to the brokerage event.

The participants will be offered a welcome coffee (from 8.30) and a lunch (from 12.30 till 14.00).

WEB STREAMING

The morning sessions will be broadcasted in web streaming; an access link will be available a few days before the event.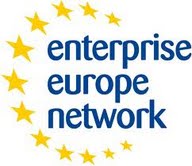 PARTICIPANTS LIST

A complete list of participants will be sent to all confirmed registrations a few days before the event.

http://ec.europa.eu/research/transport/events/infoday2013/index_en.htm

http://www.transport-ncps.net/

http://www.transport-ncps.net/horizon-2020/transport.html

The Horizon 2020 Programme was still in preparatory phase with final regulations and rules to be released in the second half of 2013. Hopefully now completed.
Horizon 2020 will focus resources on three distinct, yet mutually reinforcing, priorities, where there is clear Union added value.

These priorities correspond to those of Europe 2020 and the Innovation Union: Excellent Science, Industrial Leadership and Societal Challenges.

Smart, green and integrated transport will be one of the Societal Challenges.

According to the "Proposal for a Council Decision establishing the Specific Programme implementing Horizon 2020" European transport research will address the following issues:

Sustainability

Cleaner & quieter aircraft, vehicles, vessels
Cleaner propulsion technologies
Use of low emission alternative energies
Lighter aircraft, vehicles, vessels
Smart equipment, infrastructures and services
Improved transport and mobility in urban

Seamless

Substantial reduction of traffic congestion
Improved management of people and freight
New concepts of freight transport and logistics
Reducing accidents and casualties, improving security
Competitiveness
Next generation of transport means
On board, smart control systems
Advanced production processes
New transport concepts

Responsiveness

Socio-economic research to feed into policy and regulations
User behaviour, social acceptance, mobility patterns
Business models and transport economics
Transport and spatial planning
Accessibility issues


More information can be found at European Commission's official website for Horizon 2020 Programme:

http://ec.europa.eu/research/horizon2020/index_en.cfm

H2020 Call: Zero or Near Zero Carbon Vessels (Section 4, Waterborne - MG.4.1-2014)
Seeking shipbuilders to co-develop low drag hull technology


Ref: RDUK20131220001
A UK company is part of a consortium of UK members seeking a European partner to join a Horizon 2020 funding bid. The aim is to develop a novel low-drag hull. They are seeking industrial partners in the shipbuilding industry to co-develop the innovation to proof of concept and to create a demonstration prototype. They are also seeking potential end users, such as supply ships.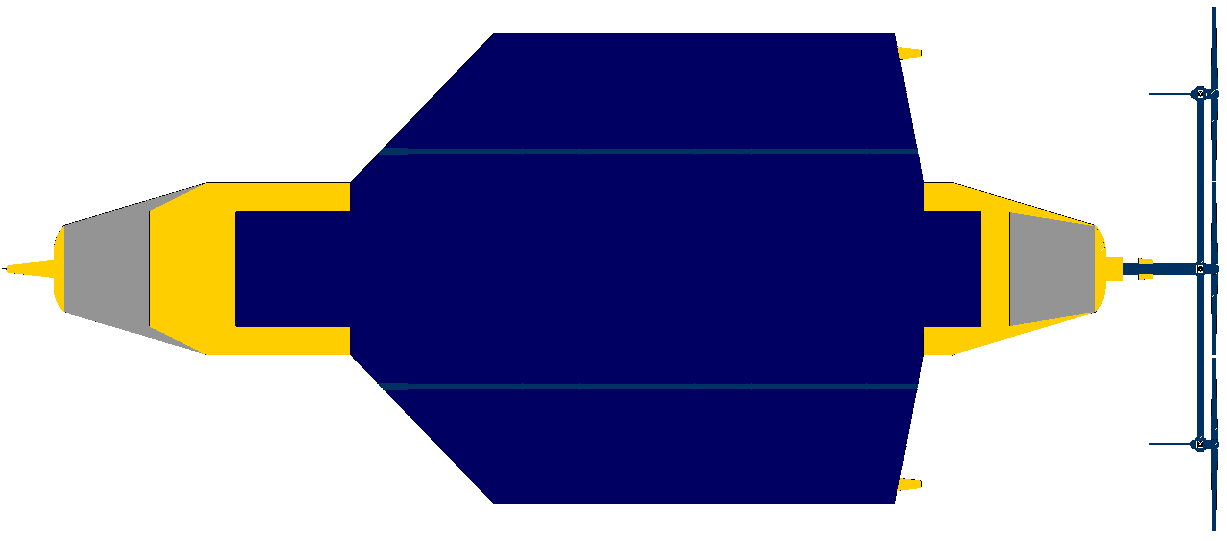 CCC CHALLENGER - This is a draft design for the 'Climate Change Challenger,' a zero carbon ship concept that may be up scaled to larger cargo and cruise vessels. If the concept is proven, it could provide a way for the IMO to reach their zero carbon objectives for 2050 and 2100.
(DRAFT 18/10/2013)
(European Commission C(2013)XXX of XX December 2013)


MG.4.1-2014. Towards the energy efficient and emission free vessel
HORIZON 2020 – WORK PROGRAMME 2014-2015

Smart, green and integrated transport - Part 11

4. WATERBORNE

A modern, safe, secure and resource efficient waterborne transport system, encompassing deep sea shipping, coastal shipping around Europe and the use of the internal waterways, is an essential requirement for an economy which aims at succeeding on the global scale and supporting a truly integrated internal market.

Today´s challenges for the sustainable development of such a system are defined by the optimal use of energy sources and the minimisation of its environmental impacts, in particular with regard to pollutant and greenhouse gas emissions. The waterborne sector is still lagging behind in these respects as compared with other transport modes.

MG.4.1-2014. Towards the energy efficient and emission free vessel

Specific challenge: The challenge is to support developments that make new and existing vessels in maritime transport and inland navigation significantly more efficient and less polluting through solutions addressing four ship sub-systems: engine, pollution abatement systems, propulsion, energy sources and management including the efficient operation of onboard systems.

Waterborne transport still offers an enormous potential for pollution reduction and energy efficiency gains. The reduction of pollutant and greenhouse gas emissions is far removed from the progress made in road transport, particularly in the category of older, small to medium-size vessels which make up a large proportion of intra-European waterborne transport, including inland navigation.

Since vessels have a long life expectancy, developing technologies for clean retrofit and fuel conversion solutions is a key aspect of the challenge.

Scope: In order to meet this challenge, proposals should address one or several of the following aspects:

• Optimisation of conventional ship engines, including fuel flexibility, new materials, lifetime performance and near zero emissions engines.
• Development of low-maintenance, affordable off-the-shelf retrofit solutions for emission reductions of existing engines.
• Development of Liquified Natural Gas/dual fuel powered engines for small and midsize ships, including the specific aspects of retrofitting, fuel supply and storage, safety (on-board and on-shore) and classification, and solutions to address the risks of methane slip.
• Design and demonstration of new and improved propulsion means and vessel configurations that include the entire drive train and the propeller and hull optimisation for vessels, including applied research in Computational Fluid Dynamics (CFD).
• Use of new energy sources including renewables, alternative fuels, hybrid and electric solutions with the aim to demonstrate the feasibility of the zero or near-zero emissions vessel.
Solutions that are sufficiently close to market take-up so that ship owners will consider these concepts in their future investment plans should be demonstrated. This applies in particular to the existing fleet and retrofitting solutions which must be cost-effective and present a considerable societal return on investment.

Research and innovation efforts should enable pilot applications for new engines, new pollution abatement technologies, new propulsion trains and alternative fuels solutions to enter the market by the end of the research period.

The Commission considers that projects requesting a contribution from the EU between the range of 8 to 17 million euro would allow this specific challenge to be addressed appropriately. Nonetheless, this does not preclude submission and selection of proposals requesting other amounts.

Expected impact: It is expected to:

• Achieve efficiency gains and emission reductions that go significantly beyond normal technological progress and the benchmarks of the existing regulatory regimes at lowest costs.
• Achieve fuel efficiency gains of at least 15% for retrofitting per type of solution (engine or propulsion) and at least 30% per type of solution for new concepts.
• Accomplish a 25% decrease in greenhouse gas emissions and a reduction of, on average, 80% in air pollution compared with Best Available Technology (BAT).

Experience acquired in this innovative field should be broadly made available to ship owners requiring improvements in the environmental performance of their vessel.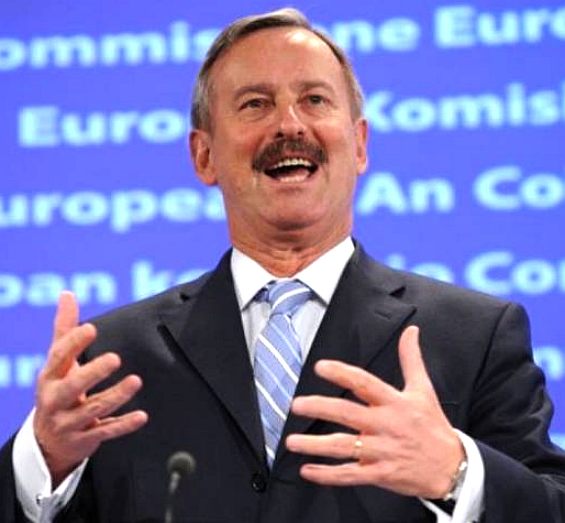 PARTICIPANTS
H2020 TRANSPORT BROKERAGE EVENT - ORAL PRESENTATIONS FINAL AGENDA
ROOM: AUDITORIUM GASPIERRI
TIMINGS

AREA

PRESENTATIONS (2 mins)

15:30 – 15:56

Aviation

1.- Paragon (project ideas)

2.- Paragon (entity profile)

3.- AKKA

4.- Element

5.- KhAI (entity profile)

6.- KhAI (NONOX project idea)

7.- TU Delft

8.- Crewfactors

9.- Cranfield University

10.- CAS Aviation

11.- Acoustics Research Centre (University of Salford)

15:56 – 16:00

Rail

1.- OLTIS Group

2.- UNIFE

16:00 – 16:08

Waterborne

1.- CEGE

2.- National Maritime College of Ireland

3.- Aeroekommune (Electric Ferry project idea)

16:08 – 16:28

Road

1.- SBOING

2.- GMV

3.- Hasselt University

4.- Etra I+D (ABBEL project idea)

5.- Newcastle University

6.- Infotech

7.- VALEO

8.- Climate Associates

16:28 – 16:55

Green Vehicles

1.- Cranfield University

2.- Arctic Power (eSled)

3.- Metrobee

4.- LEITAT

5.- Steinbeis-Europa-Zentrum

6.- Virtual Vehicle (Modular CNG Tank-system project idea)

7.- AKKA

8.- ALKE Electric Vehicles

9.- Electric mobility Norway

10.- Green Charge Southeast

11.- VALEO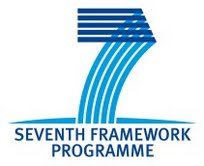 CONTACTS
United Kingdom - FP7 - National Contact Point, Energy NCP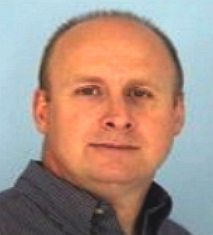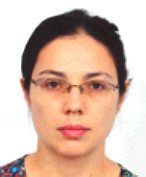 LINKS
Customer satisfaction and safety
Protecting aircraft and passengers
Innovative materials and production methods
Intermodality and logistics, including ports and inland waterways
Modal shift and decongestion of transport corridors
The Fuel Cells and Hydrogen Joint Technology Initiative
A European Research Area (ERA)
Responding to societal challenges
Innovation and competitiveness
http://www.2020visionnetwork.eu/sme/
http://erc.europa.eu/funding-schemes
http://ec.europa.eu/research/horizon2020/index_en.cfm
http://hawaii.edu/
http://hinmrec.hnei.hawaii.edu/
http://ship.snu.ac.kr/
http://www.amc.edu.au/
http://www.gavia.is/
http://www.strath.ac.uk/na-me/
http://cordis.europa.eu/fp7/ncp_en.html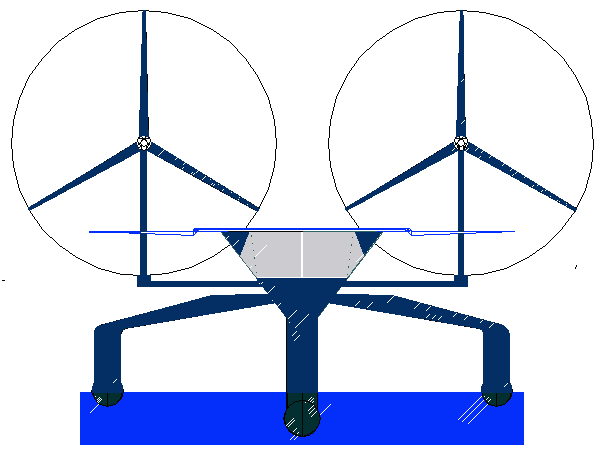 The Bluefish ZCC platform is enabling technology for Zero Carbon Cruisers (ZCCs) of the future. The ZCC concept is based on a lightweight SWASH hull design that is extremely stable, that is under development in the UK in medium scale model format for tank testing. The design uses no diesel fuel to traverse the oceans at relatively high speed 24/7 and 365 days a year if required - only possible with a unique energy harvesting system (roughly 50/50 solar/wind split). The hullform is suited to: manned, drone, or autonomous operation. It is estimated that the base vessel will pay for itself in fuel saved every ten years. The bigger the vessel, the more fuel is saved. With rising bunker prices the economics of operation are favorable, apart from green politics. The Combat ZCC MK26 shown above is a 50-60 ton ship rated at 176-211kW of energy harvested to displacement ratio giving an EH/D of 3.52kW/ton - to provide average cruising speeds in the region of 7-10 knots, and sprint capability of around 20 knots, dependent on motor/equipment specification. The MK26 is 50m (163ft) on the waterline. The OAL is 56M (183ft).