The Tesla system is pretty much a variation of Shai Agassi's Better Place battery exchange system. That being the case it will suffer the same fate, if there is no consensus as to standardization.
The ECOSTAR DC50 (Project BE4) is a two seat sports car project with front wheel drive and 50kW direct current (DC) electric motors. The roof will carry solar panels to supplement the lithium ion batteries or hydrogen fuel in cartridges as a range extender between instant energy transfer pit-stops. The cartridge may contain batteries, fuels cells, or a mix of batteries and fuel cells. The technology future proofs vehicles against battery and/or fuel cell advances - as an aid to the transition to a zero carbon lifestyle. The challenge for the ECOSTAR is to reduce the long standing 1 minute recharging world record, to less that 30 seconds. If that is achieved before the end of 2015, the Bluebird™ cartridge system will be three times faster than the Tesla. Investor/partnerships are invited.
Some of the most popular lithium iron phosphate batteries on the market. 3.6 volt cells and 200Ah and 180Ah capacities. The prices vary from one manufacturer and one supplier to another.
TECH CRUNCH JUNE 20 2013
Tesla teased electric motorheads earlier this week by announcing an event that would show off its curious battery-swapping system, and it wound up being even more impressive than most of us imagined. Long story short, Tesla can swap a Model S's battery in just 90 seconds (that's less time than it takes to fuel up a regular car), and you won't even have to get out of your seat to do it.

"We designed Model S from the beginning to be capable of swapping out the battery pack faster than you can fill a gas tank," Tesla CEO Elon Musk said at the company's Hawthorne design studio earlier this evening.

It's not exactly a secret that the Model S's battery pack can be switched out as needed, but the company saw fit to keep the details under wraps until today. For the process to run that quickly, you'd expect some technical wizardry to come into play and Tesla certainly delivers. Once a Model S owner parks the car on a designated spot, a platform raises from the ground to disconnect and grab hold of the depleted battery. The platform then descends back into the ground, dumps the battery, retrieves a fresh one, and rises once more to connect it to the car. Really, it's one of those things you need to see, so watch the videos on this page or Youtube.

Frenzied drivers will still have to do some work, though — they'll have to drop off the battery on the return leg of their journey and pay an unspecified "transport fee," though they can also choose to keep the battery and pony up the difference between the price of the old and new batteries. The first swap-capable locations will be at supercharger stations located along California's I-5, though the company plans to bring them online at east coast superchargers in short order.

Judging from the videos pouring out of the event, the overall tone of the presentation was exuberant, and it's hard not to see why: The company is looking at hot-swappable batteries for its electric vehicles as a way to put them on even footing with traditional gas-powered cars. Of course, that's not to say that bringing those changeable batteries to the masses is going to be easy.

Tesla has spent more than a year constructing supercharger stations along the east and west coasts in a bid to give their electric cars the juice to complete your average languorous summer road trip. Outfitting each of those stations with the ability to quickly replace batteries and get motorists back on the road presents quite a logistics problem. There's the cost to consider — Tesla expects each battery swap station to cost about $500,000 to build, to say nothing of the maintenance and infrastructure costs that will come now that someone presumably has to stop by each station and replace worn-down batteries. Still, Tesla already has plans to triple the size of its supercharger network. If every one of them is slated to get battery-swapping stations, the prospect of trying to cruise the country in an electric car just got a lot less sketchy.

Tesla has posted an official version of the video with a bigger focus on how darned fast the process is. Check that out too.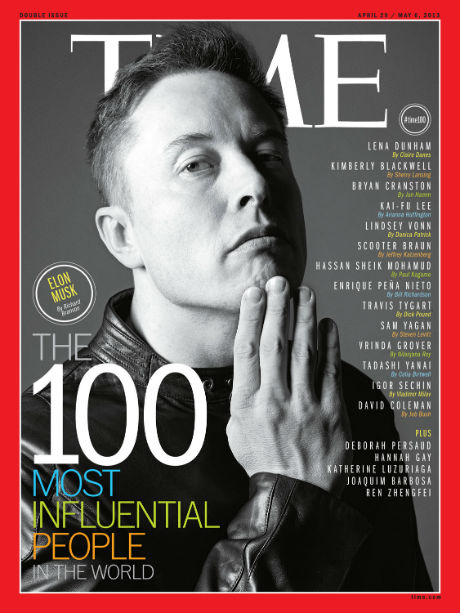 ELON MUSK
Elon R. Musk (born June 28, 1971) is a South African-born Canadian-American business magnate, inventor and investor. He is currently the CEO and CTO of SpaceX and CEO and Chief Product Architect of Tesla Motors. He was an early investor in SpaceX, PayPal, Inc. Tesla Motors, and Zip2, and is widely considered a co-founder of each. He has also envisioned a conceptual high-speed transportation system known as the Hyperloop.
TESLA MOTORS

The company was co-founded by Martin Eberhard, Marc Tarpenning, JB Straubel, Ian Wright, and Musk, after initial incorporation by Eberhard and Tarpenning. Musk became involved with the company in 2004, as a Series A investor. Other Series A investments groups included SDL Ventures and Compass Technology Partners. Following the financial crisis in 2008, Musk assumed leadership of the company as CEO and product architect, positions he still holds today. Tesla Motors first built an electric sports car, the Tesla Roadster, with sales of about 2,500 vehicles to 31 countries. Tesla began delivery of its four-door Model S sedan on 22 June 2012 and unveiled its third product, the Model X, aimed at the SUV/minivan market, on 9 February 2012. Model X is scheduled to begin production in early 2015. In addition to its own cars, Tesla sells electric powertrain systems to Daimler for the Smart EV and Mercedes A Class and to Toyota for the RAV4 EV. Musk was able to bring in both companies as long-term investors in Tesla.

Musk has favored building a sub-$30,000 subcompact and building and selling electric vehicle powertrain components so that other automakers can produce electric vehicles at affordable prices without having to develop the products in house. Several mainstream publications have compared him with Henry Ford for his work on advanced vehicle powertrains.

To overcome the range limitations of electric cars, Musk said in an interview with All Things D in May 2013 that Tesla is "dramatically accelerating" their network of supercharger stations, tripling the number on the East and West Coasts that June, with plans for more expansion across North America, including Canada, throughout the year. He is reported to have a 32% stake in Tesla, which is valued at $18 billion, as of November 2013. His annual salary at Tesla is one dollar, and similar to Steve Jobs and others, the remainder of his compensation is in the form of stock and performance-based bonuses.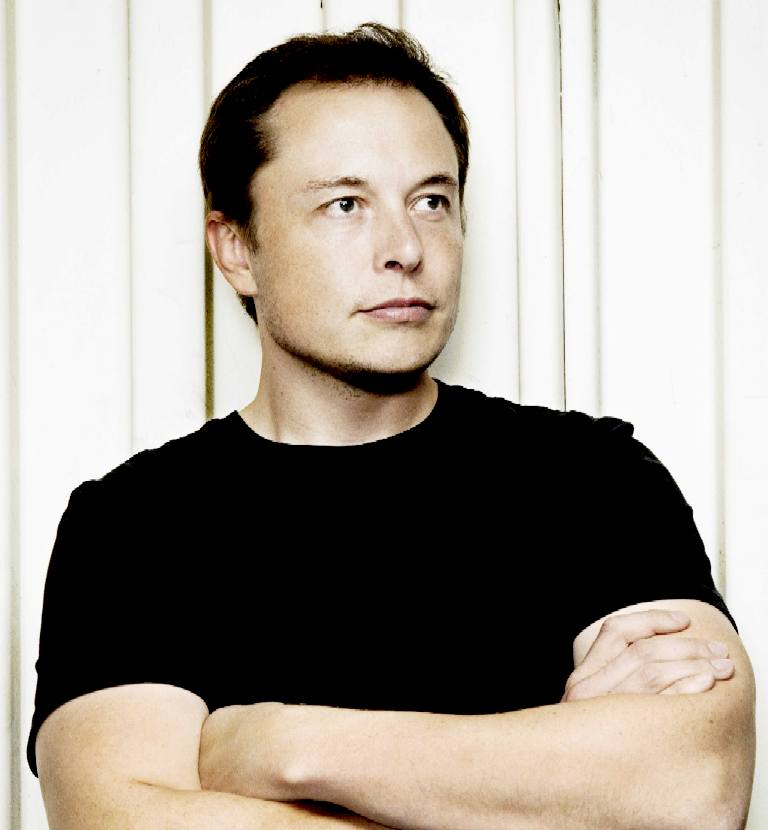 TECHNOLOGY SHARING

Tesla CEO Elon Musk announced in a press release and conference call and blog on June 12, 2014 that the company will allow its technology patents for use by anyone in good faith, in a bid to entice automobile manufacturers to speed up development of electric cars. He is quoted as saying:
"The unfortunate reality is electric car programs (or programs for any vehicle that doesn't burn hydrocarbons) at the major manufacturers are small to non-existent, constituting an average of far less than 1% of their total vehicle sales."


SOLAR CITY

Musk provided the initial concept for SolarCity, which was then co-founded by his cousins Lyndon and Peter Rive. Musk remains the largest shareholder. SolarCity is now said to be one of the largest provider sof solar power systems in the United States.

The underlying motivation for funding both SolarCity and Tesla is to help combat global warming. In 2012, Musk announced that SolarCity and Tesla Motors are collaborating to use electric vehicle batteries to smooth the impact of rooftop solar on the power grid, with the program going live in 2013.

On June 17, 2014, Musk committed to building a Solar City advanced production facility in Buffalo, NY that would triple the size of the largest solar plant in the United States. Musk stated the plant will be "one of the single largest solar panel production plants in the world," and it will be followed by one or more even bigger facilities in subsequent years.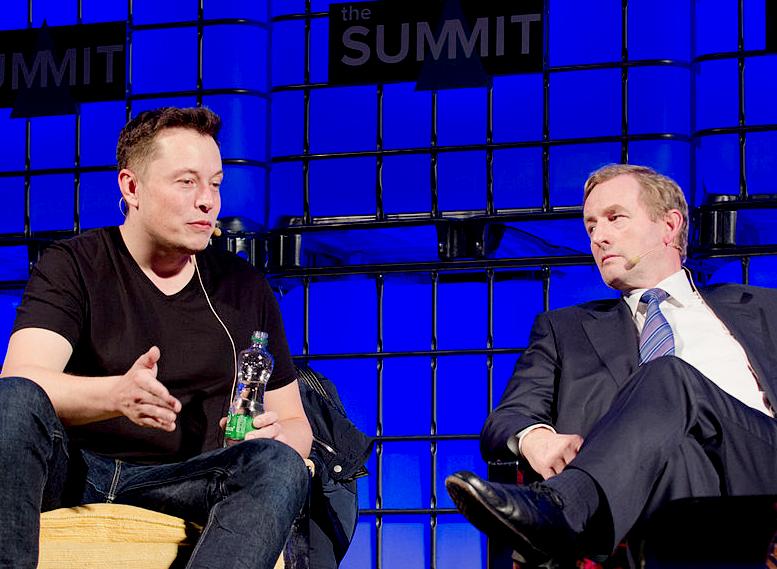 EDUCATIONAL BACKGROUND

Musk was born in Pretoria, South Africa, in 1971, to a Canadian mother (Maye Musk) and a South African-born British father. He taught himself computer programming and at age 12 sold the computer code for a video game called Blastar for $500. After his parents divorced in 1980, Musk lived mostly with his father, Errol, in multiple locations in South Africa.

Musk attended Waterkloof House Preparatory School and graduated from Pretoria Boys High School and moved to Canada in 1988 at the age of 17, after obtaining Canadian citizenship through his mother. He did so in advance of his South African military service, reasoning that it would be easier to immigrate to the United States from Canada than from South Africa.

In 1992, after spending two years at Queen's School of Business in Kingston, Ontario, Musk transferred to the University of Pennsylvania where he received a bachelor's degree in economics from the Wharton School. He stayed on a year to finish his second bachelor's degree in physics. He moved to California to pursue a PhD in applied physics at Stanford but left the program after two days to pursue his entrepreneurial aspirations in the areas of the Internet, renewable energy and outer space. In 2002, he became an American citizen.
ECOSTAR LINKS A-Z
COMPETITION: BETTER PLACE - TESLA
COMPETITON: SUZUKI ALTO & NISSAN LEAF
MECHANICS, SUSPENSION, STEERING, BRAKES
SERVICES STATION INFRASTRUCTURE
SLEP - SOUTH EAST LOCAL ENTERPRISE PARTNERS

LINKS
http://www.cnet.com/uk/news/tesla-battery-swap-a-dead-end/
Tesla-shows-off-a-90-second-battery-swap-system-wants-it-at-supercharging-stations-by-years-end
Tesla-adding-model-s-battery-swap-for-faster-refuels-credits
http://horizon2020projects.com/sc-transport-interviews/storing-energy-in-horizon-2020/
http://horizon2020projects.com/sc-transport-interviews/powering-the-future/
http://cordis.europa.eu/fp7/ideas/home_en.html
http://cordis.europa.eu/fp7/ideas
http://ec.europa.eu/programmes/horizon2020/en/
http://ec.europa.eu/transport/themes/research/horizon2020_en.htm
http://www.agnimotors.com/site/
http://www.wired.com/autopia/2012/09/formula-e/
http://www.telegraph.co.uk/finance/The-electric-cars-of-the-future.html
http://news.bbc.co.uk/1/hi/england/cambridgeshire/8687963.stm
Rechargeable Li-Ion OEM Battery Products
Panasonic Develops Higher-Capacity Li-Ion Cells; Application of Silicon-based Alloy in Anode
The effect of PHEV and HEV duty cycles on battery and battery pack performance (PDF)
Vapor-grown carbon fiber anode for cylindrical lithium batteries. Journal of Power Sources
Battery Types and Characteristics for HEV ThermoAnalytics, Inc., 2007
Electrovaya, Tata Motors to make electric Indica Cleantech Group
Mixed Conductors for Lithium Batteries. mrs.com; Materials Research Society
MSDS: National Power Corp Lithium Ion Batteries (PDF). Tektronix Inc., 7 May 2004
Battery Management Systems for Large Lithium-Ion Battery Packs page 2
Cell boards for various cell formats". Elithion.com
Battery Management Systems for Large Lithium-Ion Battery Packs page 234
"USPTO search for inventions by "Goodenough, John"". Patft.uspto.gov
Gholamabbas Nazri, Gianfranco Pistoia (2004). Lithium batteries: science and ... - Google Books. Springer
Voelcker, John (September 2007). Lithium Batteries Take to the Road IEEE Spectrum.
US 4668595, Yoshino; Akira, "Secondary Battery", issued 10 May 1985, assigned to Asahi Kasei
Phospho-olivines as positive-electrode materials for rechargeable lithium batteries". Electrochem. Society
Editors (6 March 2008). "In search of the perfect battery" (PDF). The Economist
Staff (November 2003) (PDF). Lithium Ion technical handbook. Gold Peak Industries Ltd.
"Impedance Analysis of Silicon Nanowire Lithium Ion Battery Anodes" (PDF)
C. K. Chan; X. F. Zhang, Y. Cui (2007). "High Capacity Li-ion Battery Anodes Using Ge Nanowires" (PDF)
Liquid Electrolyte Systems for Advanced Lithium Batteries (PDF). Chem Eng Research Info Center
"A123 M1 cell specifications".
Battery Management Systems for Large Lithium-Ion Battery Packs page 12
Buchmann, Isidor (200804). "Choosing a battery that will last". Isidor Buchmann (CEO of Cadex Electronics)
Battery Management Systems for Large Lithium-Ion Battery Packs page 229
Buchmann, Isidor (September 2006). "BatteryUniversity.com: How to prolong lithium-based batteries"
Buchmann, Isidor (February 2003). "Advanced battery analyzers". Isidor Buchmann
"Lithium-ion Battery Charging Basics". PowerStream Technologies
AeroVironment achieves electric vehicle fast-charge milestone AeroVironment, 30 May 2007
"Charging Lithium-ion Batteries". batteryuniversity.com.
"The 3 charging stages". Liionbms.com. http://liionbms.com/php/wp_charging_stages.php
Battery Management Systems for Large Lithium Ion Battery Packs section 6.2.3
Kevin Jost [ed.] (October 2006). Tech Briefs: CPI takes new direction on Li-ion batteries (PDF)
Voelcker, John (September 2007). Lithium Batteries Take to the Road. IEEE Spectrum.
Loveday, Eric (23 April 2010). "Hitachi develops manganese cathode, could double life of li-ion batteries".
Nikkei Nissan On Track Nickel Manganese Cobalt Li-ion Cell for 2015 Green Car Congress
Bulkeley, William M. (26 November 2005). "New Type of Battery Offers Voltage Aplenty, at Premium"
(2 November 2005) A123Systems Launches Higher-Power, Faster Recharging Green Car Congress.
Imara Corporation website Imaracorp.com. http://www.imaracorp.com. Retrieved 8 October 2011.
Battery Company Says Its Technology Boosts Hybrid Battery Performance Green Car Advisor; Edmunds Inc.
A multifunctional 3.5 V iron-based phosphate cathode for rechargeable batteries
A Research First: Lithium Air Battery Development (Press Release) 17 November 2009
Vanadium Modified LiFePO4 Cathode for Li-ion Batteries
Acceptance of the First Grid-Scale, Battery Energy Storage System" (Press release) 21 November 2008
Marty Ozols (11 November 2009). Altair Nanotechnologies Power Partner - The Military
Microsoft PowerPoint - 061125 Altair EDTA Presentation Altairnano.com.
Blain, Loz (2 November 2007). "Subaru doubles the battery range on its electric car concept". gizmag.
Li-Ion Rechargeable Batteries Made Safer Nikkei Electronics Asia. 29 January 2008.
gatech.edu". http://www.mse.gatech.edu.
Palca, Joe (6 April 2009). Hidden Ingredient In New, Greener Battery: A Virus. npr.org; National Public Radio.
Zandonella, Catherine (11 April 2009). "Battery grown from "armour plated" viruses". New Scientist
Bullis, Kevin (28 September 2006). "Powerful Batteries That Assemble Themselves". technologyreview
Bad Virus Put to Good Use". Clark School of Engineering, University of Maryland. 6 December 2010.
Self-Assembled Nanocomposites Boost Lithium-Ion Battery Anodes
Nature Materials http://www.gatech.edu/newsroom/release.html?nid=54920.
New Nanowire Battery Holds 10 Times The Charge Of Existing Ones". Science Daily. 20 December 2007.
http://www.sciencedaily.com/releases/2007/12/071219103105.htm
Interview with Dr. Cui, Inventor of Silicon Nanowire Lithium-ion Battery Breakthrough GM-Volt.
Metal hydrides for lithium-ion batteries Nature Materials 7 (11): 916–921. 2008NatMa...7..916O
Laboratory of the Prof. Gleb Yushin Nano-tech.gatech.edu. 31 August 2011.
"Deformations in Si−Li Anodes Electrochemical Alloying in Nano-Confined Space American Chemical Society
(30 September 2011). "A Simple Way to Boost Battery Storage". Technology Review
Welcome to Ener1. Ener1 (Press release). Archived from the original 8 July 2006.
EnerDel Technical Presentation (PDF). EnerDel Corporation. 29 October 2007.
Bullis, Kevin (22 June 2006). Higher-Capacity Lithium-Ion Batteries Technology Review
How to Prolong Lithium-based Batteries". Battery University
Modelling Lithium-ion cells, Analysis Lithium-Ion Battery Degradation during Thermal Aging
(PDF). http://www.electrochem.org/dl/ma/204/pdfs/0253.PDF
About Battery Management Systems
White Paper - CCCV chargers: a false sense of security. ELithion LLC.
Commercial Power (9 September 2006). "Safety handling guidelines for Lithium Batteries" (PDF). http://marine.rutgers.edu
"Safety Last". The New York Times. http://www.nytimes.com/2006/09/01/opinion/01cringely.html
Nokia issues BL-5C battery warning, offers replacement. Wikinews. 14 August 2007.
Staff (27 July 2007). Nokia N91 cell phone explodes Mukamo - Filipino News (blog).
Dell Recalls Lithium Batteries". Chemical and Engineering News:11; American Chemical Society
Dell laptop explodes at Japanese conference. The Inquirer.
Kyocera Launches Precautionary Battery Recall" (Press release). Kyocera Wireless. 28 October 2004.
"Safe Travel". Safetravel.dot.gov. U.S. Department of Transportation. 1 January 2008
U.S. Department of Transportation revises lithium battery rules press release". Little Guy Media.
http://www.robgalbraith.com/bins/content_page.asp?cid=7-9206-9211
Prohibitions - 6.3.12 - Dangerous, offensive and indecent articles (PDF). Hong Kong. December 2009
International Mail > FAQs > Goods/Services: Shipping a Laptop Japan Post Service Co. Ltd.
http://arstechnica.com/science/news/2011/08/new-solid-state-compound-lithium-ion-batteries.ars
Melody Voth (6 December 2010). "Battery Booster". http://pubs.acs.org/cen/email/html/8849bus1.html
What Are Batteries, Fuel Cells, and Supercapacitors?" (PDF). Chemical Review 104 (104): 4245.
10.1021/cr020730k. http://pubs.acs.org/doi/pdf/10.1021/cr020730k.
Lithium batteries at the Open Directory Project
The Future of Electric Vehicles on Lithium Availability Journal of Energy Security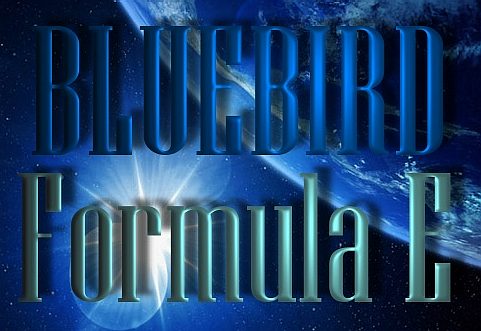 Contact Technical: bluebird@bluebird-electric.net or phone UK:

+44 (0) 1323 831727
+44 (0) 7842 607865
Ask for Leslie
Intelligent Battery Support System
THE BLUE BIRDS OF HAPPINESS