ECOSTAR LINKS A-Z
COMPETITION: BETTER PLACE - TESLA
COMPETITON: SUZUKI ALTO & NISSAN LEAF
MECHANICS, SUSPENSION, STEERING, BRAKES
SERVICES STATION INFRASTRUCTURE
SLEP - SOUTH EAST LOCAL ENTERPRISE PARTNERS
NICE CAR SHARING SHUTTLE - Car à la carte
By combining the flexibility of using an individual vehicle, minimizing nuisances and ensuring full control of maintenance costs, car sharing offers multiple benefits:
* Economics: the driver pays only according to use
* Ecological: a shared vehicle replaces 5-8 individually owned cars
* Practical and efficient: 24h/24, there's always an available car nearby, accessible without formalities
A website shows the location of available vehicles and allows online booking but no reservations are required for the full self-service system.
Operating similar to self-service shared bicycles, the system allows for use adapted to each individual's needs, whether for shopping, evenings out or professional trips.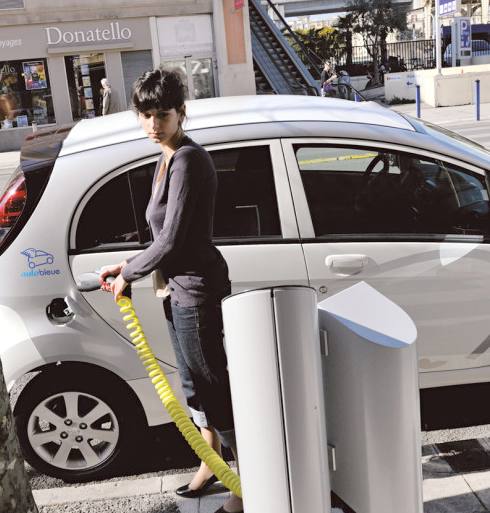 TESLA: In the time it takes this lady to connect and disconnect the plug on the EV, a Tesla vehicle could have recharged completely - cutting out all of that long wait in the middle. A potentially faster and more versatile innovation is the Bluebird™ recharging system that is largely self supporting.
FRANCE: NICE TO SHARE ELECTRIC CARS
Launched in April, the Autobleue car-sharing network in Nice, France, already counted 132 electric vehicles and 44 stations as of December 2011. The operator, VENAP, 70%-owned by Transdev, plans to expand to 210 cars and 70 stations by the end of 2012.
Featuring contactless ticketing, mobile NFC payment, personalized Web space booking and an "intelligent" re-charging system, Autobleue combines car sharing, electro-mobility and advanced digital services. With a 24/7 customer care center, the service offers mobility packages for all means of transport (public transport, car sharing and cycling).
After nearly one year of operation, the new service (insurance, assistance, GPS...) has attracted 2,500 subscribers and customer satisfaction is running at 91%.
http://www.transdev.net/en/multi-modal-offer/transport-modes/car-sharing.htm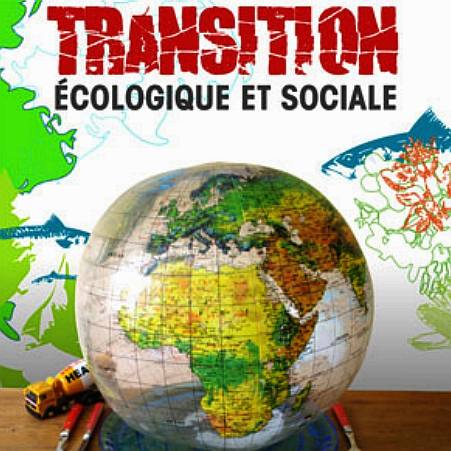 DRIVERLESS AUTONOMOUS CARS
Will autonomous computer-piloted automobiles change the world? Some say yes others say no. I've been known to have my doubts that they'll clear regulatory hurdles, and Megan McArdle observes that the structure of personal injury litigation in the United States could be a major challenge. But she also points to the reason I'm fundamentally optimistic, namely that the United States isn't an island.

She says that "If driverless cars happen, I expect they'll be pioneered in Europe, and only grudgingly be adopted here."

The bigger story is that this is a reason why American relative decline and rising incomes in Asia is something we should welcome rather than fear. There are all kinds of situations in which policymakers face tradeoffs between innovation and other kinds of priorities. And different sets of policymakers are going to make different decisions about the tradeoffs. In a world where the United States is an overwhelmingly large player, then any poor tradeoffs we make are difficult to revisit. But in a more diverse world, someone else might do it. For autonomous cars to get off the ground, they really only need to get off the ground in one place. That could be California, but it could also be Germany or Brazil or China or Japan.

My guess would be that promising-but-scary technology is more likely to be pioneered in a poorer country, since as people get wealthier they tend to become more risk averse and prioritize safety. But if something proves really useful and basically safe in some subset of countries, the pressure to change the rules elsewhere should become intense.

http://www.slate.com/driverless_cars_regulatory_innovation_for_a_positive_sum_world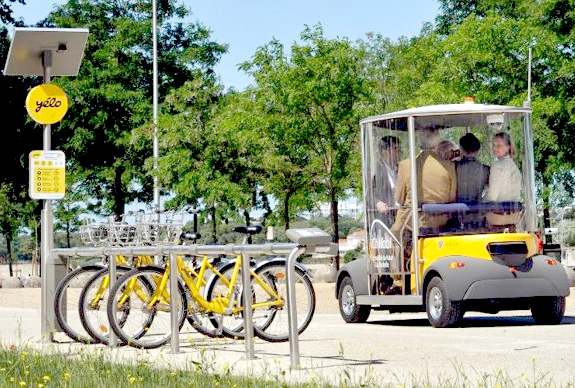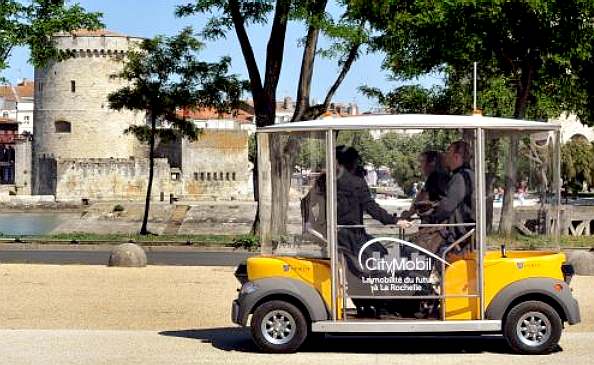 MILTON KEYNES

Driverless cars are heading for Milton Keynes in a government-sponsored pilot project, the business department announced.

The two-person "pods" will travel along designated pathways in the centre of the Northamptonshire new town, under plans backed by the Department for Business, Innovation and Skills.

From mid 2017, a fleet of 100 fully autonomous electric pods will operate on pathways alongside people, using sensors to avoid obstacles.

"Driverless cars are another invention that has the potential to generate the kind of high-skilled jobs we want Britain to be famous for, as well as cutting congestion and pollution and improving road safety," Business Secretary Vince Cable said.

His ministry will contribute £1.5 million to the Milton Keynes project, which will test driverless cars in a pedestrianised area for the first time.

The project involves the engineering consultancy Arup, the universities of Oxford and Cambridge and the part-government-funded company Transport Systems Catapult.

Programme director John Miles, from Arup, said: "With the continually increasing number of people living in cities, city authorities are facing some real challenges with regards to ensuring future levels of mobility.

"This project has the potential to deliver a truly autonomous low-carbon transport option within the context of a city centre."
Cable also launched a £75 million fund to speed up development of green technologies for engines.
"By 2050, very few -- if any -- new cars will be powered solely by the traditional internal combustion engines, so it is important that the UK car industry is at the cutting edge of low carbon technologies," he said on a visit to Northampton on Thursday.
Google is carrying out high-profile research in California on designing a driverless car aimed at joining regular cars on the roads, while automotive firms including Toyota, Ford and Audi have also been working on prototypes.
Driverless-cars-heading-milton-keynes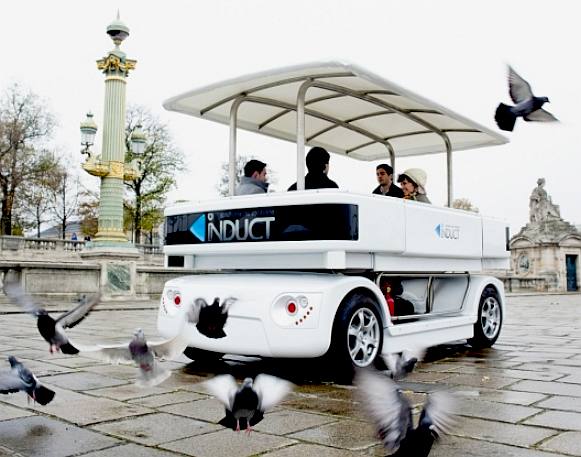 SINGAPORE

In the United States, automakers are working tirelessly to get autonomous cars on roadways. We could even see the infamous driverless Audi TT hit showrooms as soon as 2015. But by 2015 driverless vehicles just might be old-hat — at least in Singapore.

The Navia is an eight-seat shuttle with a profile that can't quite shake its golf cart aesthetic, which doesn't prevent it from being a fully-loaded bundle of awesome. As well as being fully autonomous, the Navia features touchscreen navigation and an electric motor. It even parks itself atop its charger when not out ferrying folks around town. A system of lasers and sensors detects anything that might be in the Navia's way and allows the vehicle to properly avoid obstacles in real time.

There are a few hefty limitations to what the Navia can do, despite its high-tech innards. Range, of course, is a factor. A public transport which might be called upon to run at any time is even more tethered to the area surrounding its charger than your average EV. There's also the question of horsepower. The current generation of Navia tops out at 12.5 MPH. Road trips are undeniably out of the question.

Instead, the company behind the Navia is calling it a "last mile" vehicle. Their aim is to provide a transport that can navigate sprawling university campuses, airports, theme parks, and hospital complexes. And that's just the sort of venue the Navia will be tooling around very soon in Singapore.

Having been successfully tested at venues around the world, including Austin, Texas as recently as this June, Singapore's Nanyang Technological University will be the vehicle's very first real-world environment, far from the watchful eyes of its creators. Just knowing that the Navia is out there, picking up passengers all by itself, makes 2015 (and our own driverless cars) seem just that little bit closer. To see the Navia in action, check out the video below.

Driverless-car-tomorrow-debut-singapore-roadways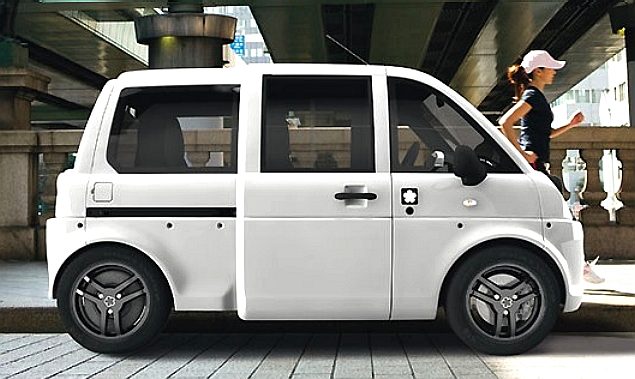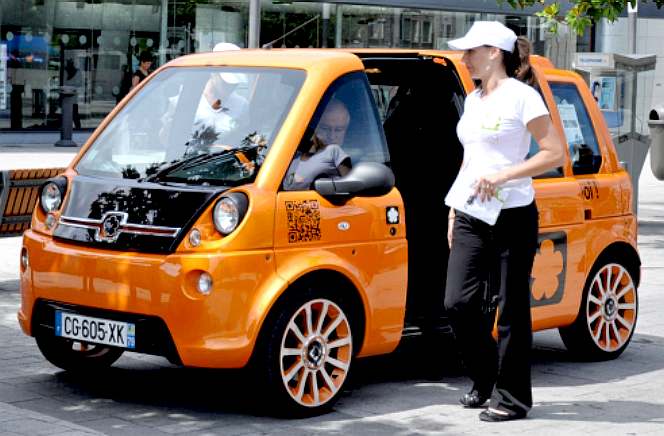 MIA ELECTRIC MINIBUS

The Mia Electric Microbus, a rather interesting and cute little vehicle, is hitting the aisles in the UK this summer (i.e. it's going on sale there). According to a Mia Electric press release, the electric microbuses will start at £16,995 + VAT in the UK include "two Lithium Ion Phosphate (LiFePO4) batteries, generating 12 kW, a stable chemistry giving a range of up to 74 miles and recharging fully in 5 hours." 10 minutes of charging provided 5 miles of range, according to the company.

Mia-Electric's launch to the UK fleet market will coincide with revisions to the London Congestion Charge in July, which will see only vehicles emitting 75 g/km CO2 exempt from the charge – something only attainable currently by plug-in hybrid and fully electric vehicles.

Mia-Electric vehicles will be offered with a 'Peace of Mind' programme, comprising a five year/ 70,000-mile warranty for vehicle, battery, electric drivetrain and anti-corrosion and roadside assistance.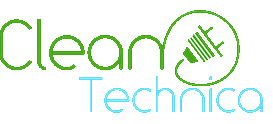 THE DEVONSHIRE PROJECT: Shown here is a Bluebird™ 3.6 - 7.68MW solar assisted service station containing 96 cartridges on a continuous charge cycle. Five of these stations (38.4MW) can recharge (refuel) up to 10 cars a minute. Next time you visit your BP or Tesco fuel pump, count the number of cars leaving the station in a minute. You will find that an electric forecourt holds the potential to be quicker. During rush hour, 300 cars might be serviced in one hour. During an eight hour day 2,400 cars might be serviced more conveniently than plug in curb-side charging and we start every morning with 96 slow charged cartridges from off-peak supplies. The same forecourt might be used to service fuel-cell cars powered by liquid hydrogen. One size fits all. The secret is to KISS the design (keep it simple silly). There are only 28* moving parts in this station, not including the gearbox for the solar powered drive motor. This is possible because the cars load the cartridges themselves. Learn more about this concept.

UNIVERSAL ENERGY CARTRIDGE: Shown here is the proposed size for a Universal energy cartridge. The cartridge may contain many types of energy storage medium: batteries and fuels cells being the most likely, though hybrid forms are also to be considered. The internal volume is approximately 0.145m2 or 8 cubic feet. The difficult part is getting the motor manufacturers to agree these basic dimensions. Failing which, to take the decision from them with directives.
CANCER
It is not the cure for cancer, but the cleaner air that will result from the adoption of zero emission vehicles will prevent carcinogens from entering the atmosphere, thence our lungs.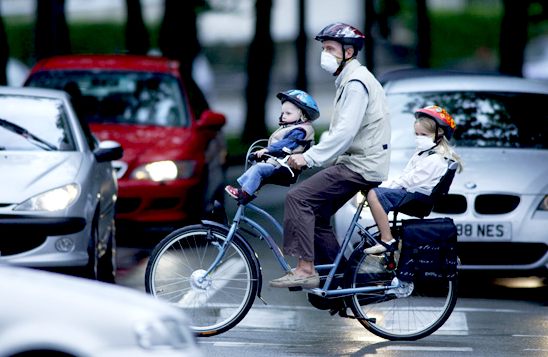 Solar powered charging points for EVs are becoming more popular.
THE PROPOSAL: 'BLUEBIRD ECOSTAR UNIVERSAL EV SERVICE STATION (SS) PROTOTYPE'
To settle a Universal battery cartridge format which will be suitable for most production cars (with a suitably modified floorpan), based on (derived from) the existing battery cartridge exchange system.

To design and build a battery cartridge exchange forecourt that is compatible with 1. above.

To convert an existing road car to incorporate the battery cartridge exchange system to be able to demonstrate the prototype Ecostar SS.

To incorporate solar panels on the roofs of the Ecostar SS to capture a small percentage of energy directly from nature.

To include in the design (for future use/locations) wind turbine structural locations.

Other transitional hybrid arrangements are described in the designer's patent GB 2253379. If motor manufacturers might be persuaded to explore the commercial applications of a unified (universally accepted) battery cartridge for their exchange systems.

Hybrid vehicles may offer the technology-gap transition from petrol, to hybrid, to pure battery exchange vehicle.

The logical future development of the prototype Ecostar SS is to pilot test automatic battery cartridge dispensing equipment, or service stations as a showcase for the energy industry.
RANGE ANXIETY - The blend of technology outlined above promises an innovative energy efficient vehicle and support infrastructure necessary that fulfills the aspirations of the Canadian authorities and member states of the European Union.
CLEAN MOTORING - Electric vehicles incorporating a means of instant refueling could make road transport clean and practical by eliminating the limited ranges of fixed battery EVs, which are perceived as less practical by the at present long parked-up recharge times.

ENERGY GENERATING-DISTRIBUTION UTILITIES

TECHNOLOGY IMPROVING SOLAR AND FUEL BATTERY SYSTEMS

Created by Tadakatsu Ishiga on Feb 3, 2014
NineSigma, representing a multi-billion dollar electrical manufacturer, is seeking technical information regarding enhancements and improvements for Solar and Fuel Cell battery systems, by providing additional benefits in conjunction with photovoltaic (PV) panels and fuel cells (FC).
The deadline to submit Proposal Briefs for NineSigma RFI# 70389, "Technology Improving for Solar and Fuel Battery Systems" is Monday, February 24, 2014. Please let Mr Ishiga know if you are interested in responding but cannot provide a proposal by this date. This reminder does not represent a complete description of the project.
A full description, associated documents, and discussion forum can be found on the RFI page of our NineSights community, accessible online at:
http://www.ninesights.com/docs/DOC-10035
If you are interested in submitting a proposal or would like more information, you may post questions or comments online, or you may contact Mr Ishiga by email. When you submit a proposal, please use the response template downloaded from the link below:
Login to preview the full Request. To open the full Request specifications as a PDF, use the Download links below. Click here for the NineSigma: Response template
To view all NineSigma RFIs as well as other needs from their clients, join NineSights - the NineSigma Open Innovation Community at http://www.ninesights.com/
Response template 70389

Organization: A Multi-billion Dollar Electronics Manufacturer

Request Type: Standard

Industry: Electronics / Semiconductors / Sensors

Technical Area: Analytics & Testing

Collaboration Type: Joint Development, Technology Licensing, Consulting

Deadline Date: 02/24/2014

NineSigma Manager: T. Ishiga Email: PHD2@ninesigma.com
See more at: http://www.ninesights.com/docs/DOC-10035?campaign

http://www.ninesights.com/docs/DOC-10025

CONTACTS
T. Ishiga
Program Manager
NineSigma, Inc.
23611 Chagrin Blvd., Ste. 320
Cleveland, Ohio 44122-5540
PHD2@ninesigma.com

Blog: http://www.ninesigma.com/blog

LINKS
Mia-electric-microbus-arriving-in-uk-soon
http://horizon2020projects.com/sc-transport-interviews/storing-energy-in-horizon-2020/
http://horizon2020projects.com/sc-transport-interviews/powering-the-future/
http://cordis.europa.eu/fp7/ideas/home_en.html
http://cordis.europa.eu/fp7/ideas
http://ec.europa.eu/programmes/horizon2020/en/
http://ec.europa.eu/transport/themes/research/horizon2020_en.htm
http://www.wired.com/autopia/2012/09/formula-e/
http://www.telegraph.co.uk/finance/The-electric-cars-of-the-future.html
Rechargeable Li-Ion OEM Battery Products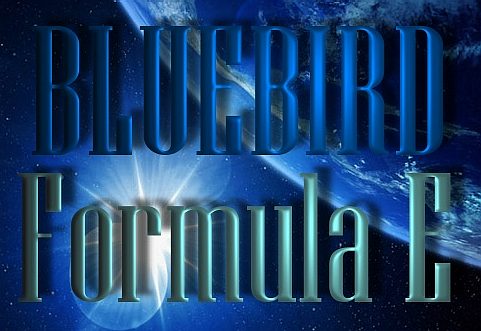 The patent Bluebird™ instant energy transfer system - in its ultimate form, promises EV refueling in around 10 seconds, whether hydrogen or lithium based energy storage is used. Get your free developer License from Bluebird Marine Systems Ltd, or let us know if you might like to form a consortium to take this valuable research further.