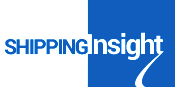 AGENDA
22 October, Tuesday 2013
6:00 PM — 7:30 PM Registration, Reception, and Networking Event
23 October, Wednesday
7:00 — 8:00
Conference Registration & Continental Breakfast sponsored by

Rolls-Royce



8:00 — 8:15

Opening Session

Ship-owner perspective on Fleet Optimization
What is the US shipping market outlook for 2013?
Understanding the market factors driving LNG initiatives

Conference Chairman Opening Remarks | Greg Trauthwein,Conference Chairman Maritime Reporter

8:15 — 8:45
Keynote Speaker: Fleet Optimization | Antony Chiarello, President &CEO Tote, Inc.
8:45 — 9:15
US Shipping Outlook/LNG Infrastructure | Dr. Walter Kemmsies, Chief Economist, Moffatt & Nichol
9:15 — 10:25

Panel Session 1: Meeting the Environmental Challenge


What is the legal framework that governs environmental regulations?
Understanding the US Coast Guard environmental rules and regulations that impact the shipping industry
What are the available methodologies for implementing Ballast Water solutions?

Moderators:
Bret Katz, Director, NYK LIne
Al Candia, Senior Operations Manager, Nordic Tankers
Speakers:
Overview of Environmental Regulations | Jeanne Grasso, Partner, Blank Rome LLP
Meeting Environmental Challenge | Ginger Garte, Environmental Business Development Manager, Lloyds Register
Ballast Water Treatment Evaluations | Christopher Schultz, P.E. , Senior VP, CDM Smith

10:25 — 10:40
Coffee Break sponsored by

DnV

10:40 — 12:30

Panel Session 2: Efficient Ship Design

What are the latest designs influencing ship performance?
How is technology innovation addressed in the new market reality?
A new benchmark in green ship design – Tote / NASSCO LNG solution

Moderators:
William Nugent, VP Technical Service Group, OSG Ship Management
Joseph McKeown, Technical Director, V Ships US
Speakers:
Green Ship Design | Thomas Kirk, Director of Environmental Programs, ABS Americas
Technology Investments | Dr. Gerd Wursig, Business Director, and Alexandros Chiotopoulos, DNV Consultant, DNV
TOTE Dual Fuel Ship Design | Parker Larson, Tote Program Manager, NASSCO
LNG Propulsion Case Study | Mike Reale, Program Manager, GE Marine

12:30 — 2:00
Lunch sponsored by

GE Aviation

| Tabletop Exhibits
2:00 — 3:50

Panel Session 3: Fuel and Propulsion Management

What are the latest advancements and challenges with LNG bunkering?
Identifying the efficiencies of an LNG Dual Fuel engine design
How does crew LNG training impact efficient ship operations?

Moderators:
Robert Bullen, Fleet Manager, Maersk Limited
Mark Remijan, Manager of Operations, APL
Speakers:
LNG Conversion | Mark Barker, President, Interlake Steamship
LNG Bunkering | Johan Sperling, VP, Crowley/Jensen Maritime
Dual Fuel Engine | Les Gingell, VP Marine Sales, MAN
Crew LNG Training | John Hatley, Vice President, Wartsila

3:50 — 4:05
Coffee Break sponsored by

Transas

4:05 — 5:30

Panel Session 4: System Performance Monitoring and Maintenance

How does accurate fuel measurement drive fuel economy?
Learn how shore based operational dashboards derived from remote monitoring of onboard systems contribute to optimum ship performance
What role does remote diagnostics and repair services play in efficient ship operations?

Moderators:
Capt. Donald Carroll, VP Group Op, MT Maritime Management Group
Andres Aasen, AVP, Global Maritime Tech Service, Royal Caribbean
Speakers:
Fuel Measurement | Jeff Weiss, Business Dev Mngr, Emerson
Remote Performance Monitoring | Rob Bradenham, General Manager, ESRG
Efficient Fleet Monitoring and Support | Capt. Eric Clarke, Managing Director, Imtech Marine USA

6:00 — 8:00
Networking Reception sponsored by

ABS

| Tabletop Exhibits
24 October, Thursday
7:00 — 8:00
Continental Breakfast
8:00 — 8:30
Keynote Speaker: Leveraging Technology for Efficiency | Yasushi Nakamura, Executive VP, ClassNK

8:30 — 9:00
Forum: Managing Organizational Change | Larry Brower,President, Saratoga Resource Group LLC

Increase your awareness of the issues involved in managing change
How to move beyond the conventional approach
Learn about available methodologies that are effective in moving the change needle to your advantage

9:00 — 10:45
Panel Session 5: Fleet Intelligence and Voyage Optimization

How to use fleet intelligence data to drive ship efficiency
What is the latest in ship management to addresses the market challenges ahead?
Going beyond ECDIS for effective voyage optimization
Employing technology with data logging as a tool for efficient asset management.

Moderators:
Capt. Jatinder Sandhu, Operations Manager, Heidmar/Bluefin Tanker
Kartik Ahuja,Director, Commercial Operations, Gemini Tankers
Speakers:
Fleet Intelligence | Jess Hurwitz, Director, FleetWeather
Efficient Ship Management | Thomas Monteiro, Director, Marketing & Business Development, Bernhard Schulte ShipManagement
ECDIS Voyage Optimization | Paul Welling, Sales Manger, Transas
Fleet Data Logging | Johan Nystrom, Manager, NAPA

10:45 — 11:00
Coffee Break sponsored by

Lloyd's Register



11:00 — 1:00

Panel Session 6: Ship Performance

What is the latest in hull performance solutions that drive efficiency and reduce costs?
How to employ power management for efficiency
Applying adaptive technology for improved hull performance
How to utilize ship indexing to benchmark for ship efficiency

Moderators:
Erny Otterspoor, VP & Technical Director, Roymar Ship Management
Captain Rene Menzel, Managing Director, HAMMONIA Reederei
Ben Terra, Operations Manager, Diamond S Management
Speakers:
Hull Protection and Biofouling Management | John Green, Business Development Manager, Hydrex
RPM, A Case Study | Leon Adegeest, Managing Director, Amarcon/ABB
Active Hull Performance | Frank Christophersen, Vice President, Raytheon
Efficient Propulsion, Case Study | Gautum Puri, VP Business Development, Rolls-Royce Marine

1:00 — 3:00
Lunch sponsored by

TetraTech

| Tabletop Exhibits
2:30 — 4:00

LNG Workshop sponsored by GE Marine
Panelists:
Jeremy Barnes, Director, GE Marine
Ron Beck, Senior Consultant, TetraTech
John Hatley, Vice President, Wartsila
Robert Kamb, Managing Partner, Mystic River Partners, LLC
Parker Larson, TOTE Program Manager, NASSCO
Gautum Puri, VP Business Development, Rolls-Royce Marine
Johan Sperling, Vice President, Crowley/Jensen Maritime

4:00 — 4:10
Closing and Acknowledgements | Greg Trauthwein,Conference Chairman, Maritime Reporter
CONTACTS
Frank Soccoli
Conference Director
2230 Mechum Place
Charlottesville, VA 22901
Phone: 434 295 6642
Mobile: 434 989 9041
E-mail: fsoccoli@shippinginsight.com

Jim Rhodes
Conference Director
939 W. 21st St
Norfolk, VA 23517 2230
Phone: 757 451 0602
Mobile: 757 753 1238
E-mail: jrhodes@rhodescomm.com

Charmaine Berina
Conference Manager
939 W. 21st St
Norfolk, VA 23517 2230
E-mail: cberina@shippinginsight.com
Tabletop Exhibitors


ABB Marine Systems is a leading manufacturer of electric power and propulsion systems for ships. We are a global maritime organization, providing innovative, reliable, safe and environmentally-friendly solutions and qualified services to reduce operational costs and ensure optimum vessel lifecycle for our customers.

ABS Americas. Safety, Service, Solutions. ABS is one of the world's leading classification societies. Since 1862, it has been setting safety standards for the marine and offshore industries. ABS recognizes that the classification world is changing with more emphasis on complex structures, life cycle management, unified standards and safety equivalencies. From its world headquarters in Houston, ABS delivers services and solutions to a worldwide client list through a network of more than 150 offices in 70 countries. It is the goal of ABS to provide the most responsive service to our clients – global reach, local response.
Applied Weather Technologies is the leading provider of fleet optimization services and onboard voyage management software designed to help ship owners, charterers, operators, fleet managers and captains identify the safest, most time-efficient or fuel-efficient routes for their fleets, as well as reduce fuel consumption, costs and carbon emissions. Staffed by world-renowned experts in ship routing, meteorology, IT, and maritime science, AWT routes more ships per month than any other company. Founded in 1996, AWT is privately held and headquartered in California's Silicon Valley, with worldwide offices located in the UK, Hong Kong, Shanghai, Singapore, Japan, Korea, Germany, New York, and New Jersey.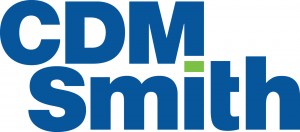 CDM Smith provides lasting and integrated solutions in water, environment, transportation, energy and facilities to public and private clients worldwide. As a full-service consulting, engineering, construction, and operations firm, we deliver exceptional client service, quality results and enduring value across the entire project life cycle.

ClassNK Nippon Kaiji Kyokai, known as ClassNK or NK, is a ship classification society. The Society is actively engaged in a growing range of ship related activities and services aimed at contributing to promoting the protection of human life and property at sea as well as protection of the marine environment.
Electronic Marine Systems Providing national product and technical support from our three design and engineering sales locations has been key to our broad based market penetration and overall customer satisfaction. You can find us on the East, Gulf, and West Coasts of the United States. All our manufacturing is done in Redmond, Washington. EMS was established in 1979, and has prospered in the U.S. domestic marine marketplace through product innovation.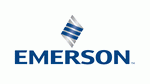 Emerson is a diversified global manufacturing company that brings technology and engineering together to provide innovative solutions to customers in the industrial, commercial, and consumer markets through its Process Management, Industrial Automation, Network Power, Climate Technologies, and Commercial & Residential Solutions businesses.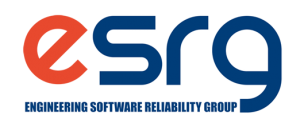 Established in 2000, ESRG provides leading-edge data analysis and remote monitoring technology. ESRG supports the remote condition monitoring of over 100 US Navy surface fleet ships and provides the OstiaEdge® Monitoring Suite to a range of industries in the commercial sector.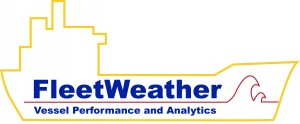 FleetWeather provides insight into the performance and operation of your vessels, fleet and pool with industry-unique ultra-customized performance and analytic services. We provide strategic decision support and business intelligence for shipping leaders by delivering accurate and timely information to help overcome daily complex business and operational decisions. FleetWeather helps shipping leaders to be more successful today and into the future, no matter what challenges they face.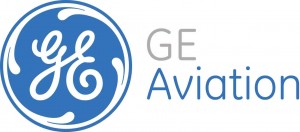 GE Aviation (Marine) is the world's leading producer of large and small jet engines for commercial and military aircraft. We also supply aircraft-derived engines for marine applications and provide aviation services. GE Aviation's technological excellence, supported by continuing substantial investments in research and development, has been the foundation of growth, and helps to ensure quality products for customers.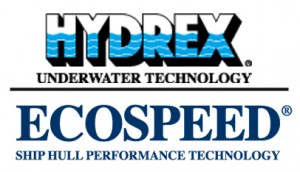 Hydrex provides worldwide underwater maintenance and repair services to shipowners. Drydocking is avoided, saving time, trouble and expense.
Ecospeed is a coating that lasts the lifetime of the vessel and can easily be cleaned underwater. This keeps the hull roughness at optimum level and results in major fuel savings.

Maritime Reporter and Engineering News
For over 65 years, Maritime Reporter and Engineering News has provided unparalleled coverage of the maritime industry. Over 38,094 decision makers rely on it for current news and insightful editorial!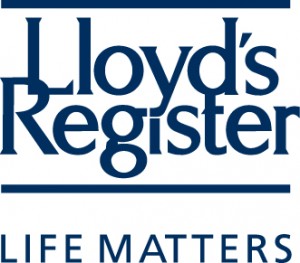 Lloyd's Register as a marine classification society, we set safety and environmental standards for the design, construction and operation of ships. But we are not just about surveying ships; we are dedicated to supporting the development of new technologies and innovations that will play a vital role in the immediate and long-term future of shipping.

Raytheon Anschütz has an excellent reputation as a reliable provider of Integrated Bridge and Navigation Systems and nautical equipment such as gyro compass, autopilot, radar and electronic sea charts (ECDIS) for the shipping and shipbuilding market. Our customers are worldwide shipyards, shipping companies, navies, and megayacht owners. More than 30,000 vessels, from the cargo ship and tanker through offshore and research vessels to cruise liner, megayachts and naval ships, are underway with navigation systems from Raytheon Anschütz.

Rolls-Royce is a global company, providing integrated power solutions for customers in civil and defense aerospace, marine and energy markets. We support our customers through a worldwide network of offices, manufacturing and service facilities. In the past decade, Rolls-Royce has transformed its business. Today, we are more global, with over half our order book from the Middle East and Asia. Our portfolio has become more diversified, both through organic growth and acquisition, and we have significantly increased the revenues generated from servicing the power systems we produce.

Tetra Tech is leading provider of consulting, engineering, program management, construction management, and technical services. The Company supports government and commercial clients by providing innovative solutions focused on water, environment, energy, infrastructure, and natural resources. With more than 14,000 employees worldwide, Tetra Tech's capabilities span the entire project life cycle.


Saratoga Resource Group LLC is a group of consultants helping companies and organizations develop human capital.

utiliVisor is a leading energy advisory firm providing energy monitoring and metering solutions for the Marine, District Energy and Commercial Real Estate Markets. Its applications, processes, and advisory services provide real insights that can help significantly lower operating costs – without replacing existing systems. Our web-based applications are based on using open standards that provide real-time monitoring and performance analysis.Built on open standards, the utiliVisor platform monitors a vessel's operations data from the onboard automation system and tracks the vessel's position based on the automatic identification system's data, providing independent energy analysis.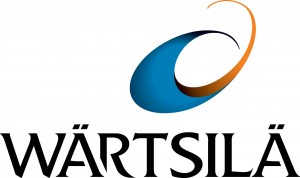 Wärtsilä is a global leader in complete lifecycle power solutions for the marine and energy markets. By emphasising technological innovation and total efficiency, Wärtsilä maximises the environmental and economic performance of the vessels and power plants of its customers.
In 2012, Wärtsilä's net sales totalled EUR 4.7 billion with approximately 18,900 employees. The company has operations in nearly 170 locations in 70 countries around the world. Wärtsilä is listed on the NASDAQ OMX Helsinki, Finland.
LINKS
http://www.shippinginsight.com/contact/
http://www.shippinginsight.com/conf-agenda/
http://www.esdpa.org/third doha international maritime defence exhibition bolstered by defence players hoping to tap region markets
http://www.oceanologyinternational.com
http://subseaworldnews.com/2013/05/02/sonardyne-names-new-non-executive-chairman-uk/
http://www.arabianoilandgas.com/article-4852-carbonate_evolution/#.UhCYTNKsg6Y
http://www.maritimeindustries.org/Events/Oceanology-International-China-2013/9255
http://www.shippinginsight.com