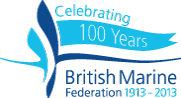 IS THE UK DOING ITS BIT?
The British Marine Federation represents a wide range of businesses in the leisure, superyacht and small commercial marine industry.

Around 1500 members represents the UK marine supply chain. The UK leisure, superyacht and small commercial marine industry total turnover is £2.855 billion (2011/12). This includes world players making superyachts, chandlers, leading suppliers of equipment for yachts and motorboats, boatbuilders, marine consultants, boat cleaning services, brokers, flag makers, Sail Training and operators of marinas both coastal and inland.

There are around 31,000 employees in c. 4,200 businesses in the UK.
THE GREEN BLUE TEAM
Jane Swan - Project Manager

Jane Swan co-ordinates The Green Blue Team to keep things running smoothly - from organising a conference, exhibiting at a boat show, commissioning a new poster, launching a new website or visiting a sailing club or marina with ideas on how to save energy or recycle more. Jane also manages relationships with funders.

Email: jane.swan@thegreenblue.org.uk Phone: 02380 604273


Alex Watkins - Development Officer

Alex Watkins manages The Green Blue's presence at a range of events including the Southampton and London boat shows and the RYA Dinghy Show. Alex is responsible for keeping the BMF website up to date, social networking, resources, communications and marketing materials.

Alex races on a Salona 44 in Southampton.

Email: alex.watkins@thegreenblue.org.uk Phone: 02380 604227


Dan Reading - Sustainability Officer

Dan travels a lot working with various stakeholders in the marine industry and visiting marinas, sailing clubs, boat builders and even Olympic Venues. His role is to help marine facilities and organisations reduce their environmental impact as well as reducing overheads.

Dan is into diving and enjoys under water photography.

Email: dan.reading@thegreenblue.org.uk Phone: 02380 604242
THE GREEN DIRECTORY
The BMF's Green Directory is an online resource for the recreational boating sector to promote, browse and locate green boating products and services. Hosted by Sailing Networks in partnership with The Green Blue, it offers a range of environmentally friendly alternative products and services for your boating needs – from cleaning and maintenance to resource efficiency.

Anyone providing green marine solutions can apply to have their product or service listed for free by contacting Sailing Networks through The Green Directory.

The listing indicates that the environmental claims of the product or service have been checked and deemed to be satisfactory.
BMF MEMBERS SUSSEX
LINKS:
http://www.rina.org.uk/
http://www.britishmarine.co.uk/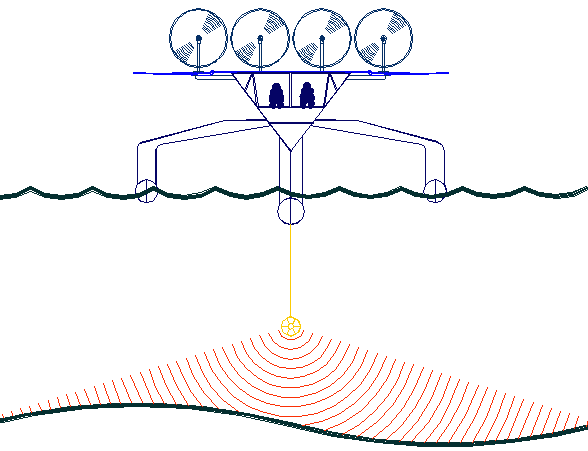 The key to accurate hydrographic mapping is continuous monitoring, for which the SNAV platform, presently under development, is a robotic ocean workhorse. Based on a stable SWASH hull this design is under development by a consortium of British engineers. The robot ship uses no diesel fuel to monitor the oceans autonomously (COLREGS compliant) at relatively high speed 24/7 and 365 days a year - only possible with the revolutionary (patent) energy harvesting system. The hullform is ideal for automatic release and recovery of ROVs or towed arrays, alternating between drone and fully autonomous modes. International development partners are welcome. This vessel pays for itself in fuel saved every ten years.