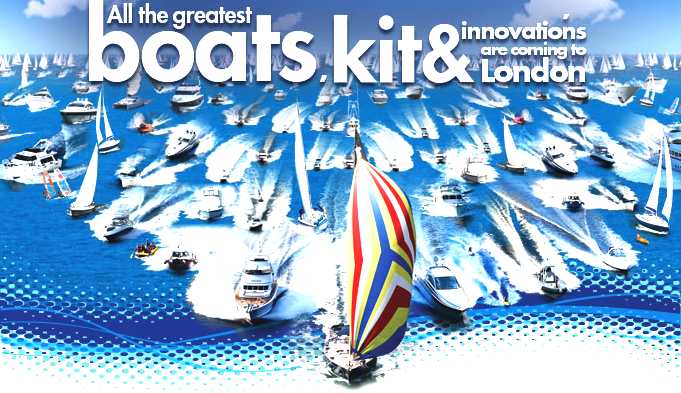 EXCEL

Now in it's 60th year, the 2014 London Boat Show was Europe's first boat show. If you have a love of getting on or in the water or would like to try it for the first time, whether it's boats, equipment, training, or technology there is something for everyone within the South hall of ExCeL.

Howard Pridding, CEO of the British Marine Federation, NBS's parent company, is quoted as saying: "The response we received from exhibitors and visitors was very positive, particularly about the layout of using one hall, and we will continue to improve the experience for everyone involved.

"The industry representatives who sit on our boards have done a very thorough job in looking at all potential sales platforms for the industry and taken the right decision with the option that makes commercial sense and offers all elements of the industry the very best showcase."
MOTOR YACHTS
There are almost 1,000 vessels on display at the show. These are just a few examples of the larger motor yachts:
Sunseeker 115 Sport Yacht
Length: 113 ft (34.53M)
Stand/Berth: B220, C220, M100
The 115 Sport Yacht is built to RINA classification and provides for a guest party of up to 10 in five cabins, with a crew of five.

Sunseeker 28 Metre Yacht
Length: 92 ft (28.15M)
Stand/Berth: B220, C220, M100
Reaching new heights in the design and use of ultra modern materials has given rise to this extraordinary motoryacht.

.

DEBUT BOAT

Sunseeker 68 Sport Yacht
Length: 69 ft (21.07M)
Stand/Berth: B220, C220, M100
As powerful as it is graceful, the 68 Sport Yacht is a classic example of Sunseeker innovation. The streamlined shape. 45 knot top speed.

DEBUT BOAT

Sunseeker 75 Yacht
Length: 75 ft (22.98M)
Stand/Berth: B220, C220, M100
This new model has been crafted to perfection using the latest materials and techniques to create an outstanding yacht.

.

DEBUT BOAT

Sunseeker 80 Sport Yacht
Length: 81 ft (24.72M)
Stand/Berth: B220, C220, M100
Pace. Style. Agility. It's there for all to see, especially when speeding along the coastline at an impressive 44 knots. Accommodating up to eight guests.

Sunseeker 80 Yacht
Length: 80 ft (24.44M)
Stand/Berth: B220, C220, M100
Graceful and spacious, the Sunseeker 80 Yacht enjoys the same attention to detail and scope for personalisation as the other graceful models in this range.

.

DEBUT BOAT

Sunseeker Manhattan 55
Length: 60 ft (18.35M)
Stand/Berth: B220, C220, M100
Stylish. Versatile. Spacious. The Manhattan 55 displays all the characteristics of a Sunseeker. A practical, elegant space, expertly finished.

Sunseeker Manhattan 63
Length: 89 ft (27.07M)
Stand/Berth: B220, C220, M100
The Manhattan 63 is a perfect example of a boat that packs innovation, luxury and performance into an exceptionally graceful frame.

.

Princess 88 Motor Yacht
Length: 88 ft (26.82M)
Stand/Berth: E250
The new 88 Motor Yacht is magnificent. Powerful, agile and gracefully elegant – she utilises the very latest hybrid deep-V hull and is ideally suited for efficient cruising.

Sunseeker San Remo
Length: 52 ft (15.74M)
Stand/Berth: B220, C220, M100
The San Remo achieves the remarkable. Combining the performance and enjoyment of a family and friends day boat, with the luxury and space for overnights and comfortable weekends.
SAILING BOATS
These are just a few examples of the larger sailing yachts:
Jeanneau Sun Odyssey 409
Length: 43 ft (13M)
Stand/Berth: G138
The new Philippe Briand designed Sun Odyssey 409 is not only elegant, but also built for speed. The hard chine on the aft section of the hull increases stability and performance

Hanse 505
Length: 50 ft (15.24M)
Stand/Berth: G124, G126, G128, G130, G132
The brand new 505 takes centre stage in the Hanse model range for 2014 with a premier launch at London. Following her bigger sister, the 575, she features a sleek deckline

.

DEBUT BOAT

Bavaria Cruiser 46
Length: 47 ft (14.27M)
Stand/Berth: G148, G150, G152
The Cruiser 46 is the newest addition to the Bavaria fleet. She is debuting at the London Show and is sure to impress. From her huge cockpit to palatial owners cabin she is set to stun

DEBUT BOAT

Jeanneau Sun Odyssey 439
Length: 44 ft (13.34M)
Stand/Berth: C180
QualiHer modern hull is designed by Philippe Briande, who is renowned for his fast and sea kindly hulls. She has dynamic lines and hard chines on the hull.

.

DEBUT BOAT

Jeanneau Sun Odyssey 469
Length: 46 ft (14.05M)
Stand/Berth: C180
Comfort, performance and space. She is an Offshore cruiser, elegant and very comfortable with many key features to make your sailing a pleasure.

Moody AC41
Length: 42 ft (12.7M)
Stand/Berth: G146
The Moody Aft Cockpit 41 combines the best of modern design and engineering with the traditional values associated with Moody Yachts. She represents the spirit of a golden age of yachting

.
ATTRACTIONS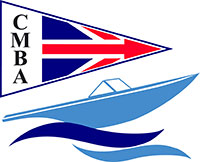 CLASSIC MOTOR BOAT ASSOCIATION
The CMBA is run entirely by enthusiasts, the Classic Motor Boat Association can claim to be the largest organisation in the UK catering for the preservation and enjoyment of classic powerboats and engines.


Age is no barrier. CBBA members have an estimated 700 boats either in service or as ongoing restoration projects. They hold events and rallies throughout the UK on fresh water lakes, in rivers and coastal estuaries. They epitomise our messing about in boats heritage – while having fun learning and sharing a wealth of practical knowledge.
ROYAL MARINES
The Offshore Raiding Craft is currently in service with the Royal Marines; ORCs are fast and versatile craft which fulfill two main roles. In its primary configuration, the ORC has seating for 8 passengers and is capable of delivering them over the horizon from ship to shore. In this configuration, support is provided by a forward gun mount which can take a single or twin General Purpose Machine Gun (GPMG).
In its second role, the ORC can be converted into a Fire Support Platform (FSP) by removing the troop seating and fitting an aluminium module which provides enhanced ballistic protection. Furthermore, an additional two weapon mountings can be fitted, each housing either a single GPMG or .50 Cal machine gun. Extra framework gives enhanced ballistic protection to the forward gun position.The ORC can be transported and launched by trailer, under-slung from a helicopter and has tie down points for securing it to the deck of a ship or hold of an aircraft. The boat can be launched from a mother ship whilst underway, further enhancing its flexibility. See a Royal Navy Orc on stand E132.

TELEGRAPH CRUISE SHOW
Whether you're an experienced cruiser in search of new horizons or a first-timer, the 2014 Telegraph Cruise Show is designed for you, taking place from January 10 to 12 during the London Boat Show. Visitors to the London Boat Show and the Telegraph Cruise Show will be able to gain entry into both shows.

This is the first show owned and run by the Telegraph Media Group and promises to be the biggest and best event that cruise holidaymakers have seen. The three-day show will provide the ideal environment for both experienced and first-time cruisers to learn everything they need to know about holidays afloat. All the major lines will have their best consultants on hand to update visitors on their latest ships, itineraries and excursions as well as unveil exclusive offers, competitions and other booking incentives.

Innovative features include a Destination Theatre where celebrity presenters and writers will give instructive talks on every key region; a Specialist Stage for Q&As with the Telegraph's unparalleled team of cruise experts; a Food & Wine Theatre offering live demonstrations by the cruise lines' leading chefs; an Entertainment Stage showcasing world-class acts from modern ships; a fully equipped Day Spa offering a taste of the pampering available at sea; and a Family Zone to ensure all ages are entertained. And if you've never been on a cruise before, the Telegraph Cruise Show will offer a unique one-to-one consultation lounge where you can seek impartial advice to help you decide which cruise holiday is right for you.
Cruise companies already confirmed include:

* American Queen
* Azamara Club Cruises
* Celebrity Cruises
* Cruise and Maritime Voyages
* Cunard
* Holland America
* Hurtigruten
* Noble Caledonia
* Oceania Cruises
* P&O Cruises
* Princess Cruises
* Regent Seven Seas
* Rocky Mountaineer
* Royal Caribbean Cruises
* Saga Cruises
* Seabourn Cruises
* Silversea Cruises
* Star Clippers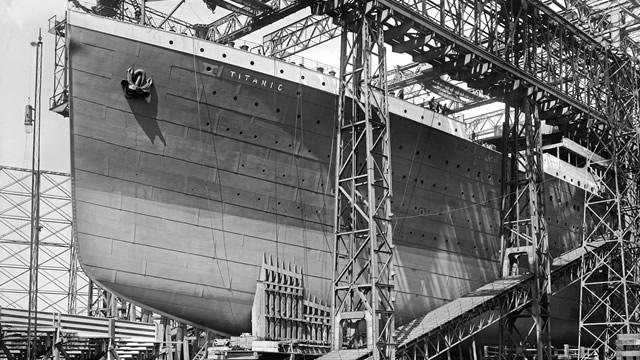 PRODUCTS
In addition to boats, sailboat and powerboat enthusiasts will find a wealth of equipment from engines to sails, sat nav to deck shoes. Below are links to the exhibitors at the 60th London Boat Show, which includes some product launches.
Architects, Engineers & Surveyors
Chandlery Deck, Hull Equipment
Electronics & Electrical Equipment
Engine Equipment & Accessories
Membership Boating & Boat Share
Waterfront Property Exhibition
GREEN BEFORE HIS TIME - LEFT: Debut of the SolarNavigator MkI SWATH model exhibited in London December 1994 to January 1995 at Earl's Court. Dozens of visitors signed a book recording their comments on the project. RIGHT: Eastbourne Arndale Centre, exhibited in the summer of 1995.
CONTACTS
Telephone: +44 (0) 1784 473377

Email info@loveboatshows.com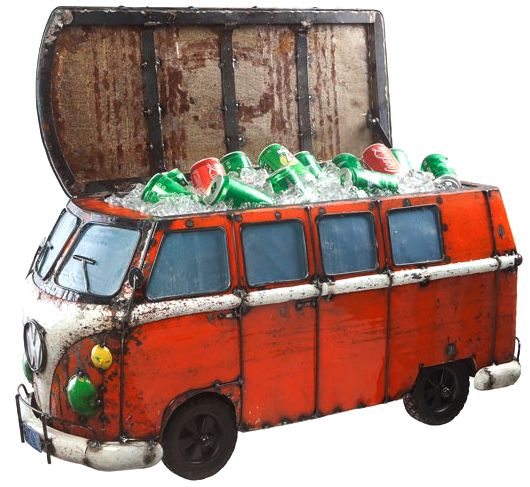 Win a Kool Kombi Kooler worth £499.99. It is hand-crafted from recycled 44-gallon shipping drums that would otherwise be disposed of, it's a VW Camper disguised as a drinks cooler. This fun garden equipment was designed by an Australian Jewellery Maker called Aaron Jackson and then the designs have life breathed into them by skilled crafts people in Vietnam – meaning they not only use recycled base materials but also offer sustainable income to local village populations as well. The inner chamber is insulated and the wheels allow it to be moved round easily. To enter simply visit Stand G222.
LONDON BOAT SHOW

Participation of foreign countries:

Australia, Austria, Belgium, Brazil, Canada, China, Cyprus, Denmark, Finland, France,
Germany, Hong Kong, India, Indonesia, Israel, Italy, Japan, Korea, Malaysia, Mexico
Maldives, Netherlands, Norway, Oman, Philippines, Poland, Romania, Russia,
Singapore, Spain, Sri Lanka, Sweden, Switzerland, Taiwan, Thailand, Turkey, UAE, UK,
USA, Vietnam
LINKS:
http://www.londonboatshow.com/2014/show_info/getting_to_the_show.aspx
http://www.cokerexpo.co.uk/rotating-display-stand.htm
http://www.maritimeindustries.org/Events/KORMARINE-2013/10726
http://www.maritimeindustries.org/Home
http://www.britishmarine.co.uk/
Sailing Boats
Dinghies
Large Power Boats
Small Power Boats
RIBS and Inflatables
Canoes and Kayaks
Membership Boating
Brokerages