NON MILITARY ISSUE - The task of cleaning up our oceans is a serious business, but one which may not be given the attention it deserves by some. "They cannot be serious about this clean sea nonsense, but we'd better put on a show for the media." "I can't stop laughing. Do you remember the elevator scene with Peter Sellers as Inspector Clouseau?" Both Barack Obama and David Cameron did little to tackle ocean waste during their first terms of office - but wasted $Billions of tax dollars on outdated and dangerously polluting naval vehicles. Lead our nations defence? They can't even keep up with the rapid advances in civilian technology! What will the future hold - who can tell. President Obama seems to be taking a renewed stand on ocean pollution.
ABOUT UK NEST
UK NEST is the United Kingdom Naval Engineering, Science and Technology Forum. Concern amongst the UK naval defence community about the lack of focus on the sustainability and development of the UK's naval design and engineering intellectual and knowledge base has led to the launch of UK NEST. UK NEST will perform its role by providing a professionally-based forum for addressing issues of common concern, fostering specific professional development needs, and giving a focal point for interaction with, and influencing the wider Government and industrial community.

The initial UK NEST agenda includes a focus on training and development needs; provision of an interface to the UK Maritime Industry Strategy; examining the issues relating to pull-through of science and technology into defence procurement projects; and tackling the standardisation of language used to describe design phases and design maturity definition.
MEMBER ORGANIZATIONS
Atlas Elektronik UK Ltd, based in Newport, South Wales and Winfrith, Dorset is a leading supplier to the UK MoD, the Royal Navy and to other defence departments and corporate customers internationally. With its staff of around 380 highly qualified employees it provides a diverse range of products and services in the defence and security markets. Our business delivers world leading systems both above and below the water line.

With a long heritage of underwater defence technology, Atlas Elektronik UK has expertise in every area of maritime technology covering both submarine and surface ship systems. We can offer modular and flexible products as well as research and advice in all aspects of the maritime domain. Our cable, fibre optic and support division has a business pedigree that can be traced over a century of success. We can offer cable design and manufacture, programme support, and through life support once our systems and products are in service.

Our products are supported by a world class open system architecture capability. Atlas Elektronik UK is 100% owned by Atlas Elektronik GmbH, a joint company of ThyssenKrupp and EADS

http://www.uk.atlas-elektronik.com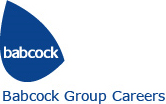 BABCOCK

The Marine and Technology Division of Babcock International Group employs over 9,000 highly skilled people and is the UK's leading naval support business. It draws on an unmatched range of engineering and technical skills in providing through-life services and deep maintenance to the Royal Navy's major warships and nuclear-powered submarines, in addition to operating a wide range of strategic shore-based naval support facilities. The Division is also expanding rapidly into the overseas naval market sector.

Our UK-based business units each focus on a particular market segment - submarines, warships, naval base services, equipment manufacture and logistic supoprt services, and design and technology-led programmes.

http://www.babcockinternational.com



BAE SYSTEMS MARITIME

BAE Systems Maritime - Naval Ships is the UK's leading provider of surface warships and through-life support, a world-class industrial partner for the UK Ministry of Defence (MoD) and a leader in the global export market for warships and innovative naval surface ship support.

Our experience in military design, construction and support encompasses the whole spectrum of military vessels from aircraft carriers through to rigid inflatable boats. With projects like these in hand, we want people who have the imagination and skill to keep us right at the forefront of surface ships technology.
http://www.baesystems.com/Businesses/SurfaceShips/index.htm




BAE MISSION SYSTEMS

Mission Systems aims to be the trusted partner for the delivery of through-life mission systems and services. We offer integrated maritime mission systems that support mission success. We create value through-life, bringing expertise in naval command & information systems, torpedoes and radar that deliver continuous operational advantage to our UK and international customers.

http://www.baesystems.com/Businesses/MISSIONSYSTEMS/




BMT DEFENCE SERVICES

BMT Defence Services is Europe's leading independent centre of excellence in naval design and engineering. Its track record in designing new and supporting existing warships, submarines and auxiliary vessels has been growing consistently since it was incorporated in 1988.

The authority and credibility of its design advice is determined by the experience, qualifications and quality of its employees and by the continued independence of its parent company from defence system and equipment manufacturing interests.

We are constantly challenging our design capability in the work of our multi-disciplinary BMT InSpira® project teams. Focusing on innovation and the application of new technologies to rapid naval platform designs, with submarine concept designs such as BMT Vidar®, the Aegir® family of naval support ships and the Caimen®-200 Landing Craft Tank (LCT).

http://www.bmtdsl.co.uk/



CAMMELL LAIRD

Cammell Laird, one of the most famous names in British industry, employs some 800 skilled people and provides engineering services across the naval defence, commercial marine, renewable energy, and civil nuclear sectors. Through its network of international alliances and partners, the company is able to provide support to ships wherever they operate. Its heavy fabrication capabilities mean that the company is able to build both new ships and modules for new ships and undertake steel fabrication for the civil nuclear industry. The design capabilities also allow the company to undertake conversions and upgrades to existing ships. Recent major investment in its port side infrastructure and investment has led to its becoming a hub for the offshore wind industry.

http://www.clbh.co.uk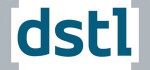 DSTL

Defence Science and Technology Laboratory is part of the Ministry of Defence (MoD), and much of our work has to be confidential. But behind the scenes, 3,500 of the most talented, inspirational and innovative scientists in their fields are pushing back the frontiers of knowledge, delivering solutions that impact on the security of the UK.

We help to keep the MoD, the Armed Forces and the security services ahead of the increasingly complex challenges they face on the battlefield and the home front - defining threats, devising effective countermeasures, and advising on future policy.

http://www.dstl.gov.uk/



GE POWER CONVERSION

GE's Power Conversion business applies the science and systems of power conversion to help drive the electrification of the world's energy infrastructure by designing and delivering advanced motor, drive and control technologies that evolve today's industrial processes for a cleaner, more productive future. Serving specialized sectors such as energy, marine, oil and gas, renewables, and industry, through customized solutions and advanced technologies, GE Power Conversion partners with customers to maximize efficiency.

GE solutions power, propel, and position the marine industry. Enabling operational efficiency, asset availability, precision, and minimizing environmental impact

GE's Power Conversion business designs and supplies coherent customized solutions which drive benefits including operational excellence, efficiency, and environmental responsibility. Smarter engineering coupled with GE's range of flexible, products and systems ensures the best solutions are available to suit the precise needs of each ship.

GE delivers flexible and reliable solutions in integrated full electric propulsion and hybrid auxiliary propulsion systems for a wide range of naval ships. GE's naval expertise encompasses systems including prime movers, power generation, electrical distribution, variable speed drives and propulsion motors, vessel automation, dynamic positioning (DP), and damage control.

Follow GE's Power Conversion business on Twitter @GE_PowerConvers and on LinkedIn.

http://www.gepowerconversion.com/




INMAREST INSTITUTE of MARINE ENGINEERING SCIENCE & TECHNOLOGY

The Institute of Marine Engineering, Science and Technology (IMarEST) is the international membership organisation and learned society for marine science, engineering and technology professionals.

IMarEST membership is open to everyone associated with marine science, engineering and technology. The Institute's 15,000 members are based in over 100 countries around the world, as well as at sea. Experienced, competent, qualified people may gain formal, international recognition of their professional status via Corporate (professional) Membership and Registration (Chartered status, etc.)

http://www.imarest.org/




LLOYDS REGISTER

As one of the world's leading providers of ship classification services, it's an exciting time to join us as we look to grow our influence across a wide range of areas, helping our clients improve their environmental performance and setting the highest standards for marine safety.

Whatever job you do at Lloyd's Register, you'll be helping to extend our positive influence throughout the world so we can do even more to protect lives at sea and the environment.

By working closely with our clients and developing and applying cutting-edge technology, we ensure that we continue to deliver high standards of design, construction and operation, enabling us do something that matters every single day, both as individuals and as teams.

http://www.lr.org/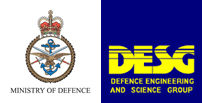 MOD DESG

Defence Equipment and Support (DE&S) is the organisation that equips and supports the United Kingdom's armed forces for current and future operations. It acquires and supports through-life, including disposal, equipment and services ranging from ships, aircraft, vehicles and weapons, to electronic systems and information services. DE&S also satisfies ongoing requirements including food, clothing medical supplies, maintenance and temporary accommodation, as well as operating HM Naval Bases and joint supply chain for land, sea and air.

The Defence Engineering & Science Group (DESG) is a community of 9,000 professional engineers and scientists working within MoD Civil Service to equip and support the UK Armed Forces with state of the art technology. The UK needs modern, battle-winning forces to defend its interests and to contribute to strengthening international peace and security. These forces increasingly depend on scientific and technological advances to maintain their ability to operate effectively. We are truly the force behind the forces. DESG offers probably the UK's top graduate development scheme for engineers and scientists; it includes huge professional investment in you and an accelerated path to Professional Chartership.

http://www.desg.mod.uk/



QINETIQ

Today's big problems demand inspired solutions. At QinetiQ, we provide research, technical advice, technology solutions and services to customers in core markets of defence and security. We are increasingly working to transfer our expertise and capabilities into adjacent markets such as energy and environment. We operate principally in the UK and North America and have recently entered the Australian defence consulting market.

http://www.qinetiq.com/what/capabilities/maritime/


ROLLS ROYCE

Rolls-Royce is committed to the marine market and maintaining its world leading position in the design, development, supply and support of products and systems for commercial and naval customers worldwide. With a primary focus on power, propulsion and motion control solutions, Rolls-Royce serves over 2,000 customers and has equipment installed on 20,000 commercial and naval vessels operating around the world.

Our comprehensive range of products and services includes established names such as Kamewa, Ulstein, Aquamaster and Brown Brothers which, together with a strong focus on research and development, has made Rolls-Royce the pioneer of many important 20th Century technologies including aero derivative marine gas turbines, controllable pitch propellers and waterjets.

Rolls-Royce also operates in the Civil Aerospace, Defence and Energy markets.

http://www.rolls-royce.com/



ROYAL INSTITUTION of NAVAL ARCHITECTS

The Royal Institution of Naval Architects is an internationally renowned professional institution whose members are involved at all levels in the design, construction, maintenance and operation of marine vessels and structures. Members of the RINA are widely represented in industry, universities and colleges and maritime organisations in over 90 countries.

http://www.rina.org.uk/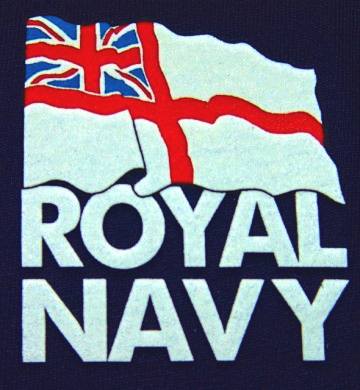 ROYAL NAVY

Join the Royal Navy and you are choosing more than just a job. We offer a unique way of life and a level of security that is almost unheard of in civilian life.

Modern naval operations - warfare, protecting shipping lanes, humanitarian missions - rely heavily on a huge range of technology, from the huge engines that power our ships to the microchips that control our weapon systems. The role of the Engineering Branch is to ensure that all the vital systems the Royal Navy relies on are maintained to high standards.

http://www.royalnavy.mod.uk/



SEA SURVEILLANCE

SEA is a UK-based systems company delivering consultancy, advanced surveillance systems and products for demanding environments.

We specialise in systems engineering, software and electronic engineering services and solutions to Government and Industry including expert design and manufacture.

Our activities are focused on the Defence, Aerospace and Public Sector markets, where we have a reputation for quality, innovation and cost-effective solutions.

http://www.sea.co.uk/


THALES

Thales is a key player in naval serving 50 navies worldwide. The Group draws on over 50 years of experience with a comprehensive offer spanning from complete warship capability to the supply and integration of naval equipments (radars, sonars, communications, optronic & electronic warfare), systems (Combat Management Systems) & support services.

Thales has a proven track record in system engineering and system management and has performed numerous programs as Combat System Integrator and Prime Contractor. Operational and technical developments over the last decades have introduced complex combat systems, which require specialized skills and dedicated teams to achieve integrated combat systems with optimum warfare capabilities.
http://www.thalesuk.com/

UK NEST LINKS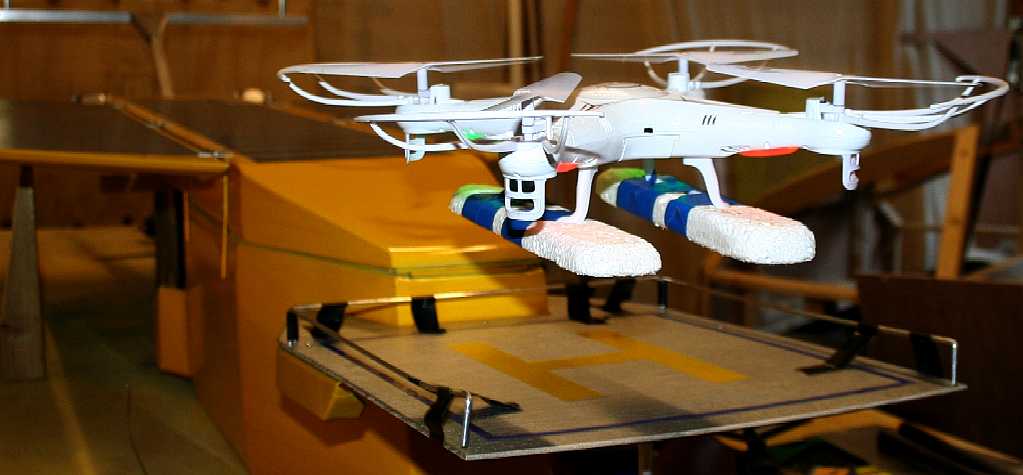 MARINE DRONES - The first marinised (UAV) drone lands on a helipad on the back of the world's largest ocean going vacuum cleaner. The SeaVax 'proof of concept' model ship is a fully functional demonstrator designed to filter plastic waste from the 5 gyres that contain upwards of 8 million tons of toxic garbage. Not only will this scout collect valuable advance data for the plastic patrols that we hope will clean up the oceans, but the full size version will deter pirates from attempting to board these ships, with HD video footage as evidence, and laser and other non-lethal deterrents, that could reduce the high-seas policing bill for the United Nations - once commercially available for cargo ships and oil tankers. Naval leaders should note that this is clean sustainable technology.
MAPPING - Similar technology based on a stable SWASH hull could revolutionize hydrographic map making. These robot ships use no diesel fuel to monitor the oceans autonomously (COLREGS compliant) at relatively high speed 24/7 and 365 days a year - only possible with the revolutionary (patent) energy harvesting system. The semi-submerged SWASH hullform is ideal for automatic release and recovery of ROVs or towed arrays, alternating between drone and fully autonomous modes. International development partners are welcome. We are not at this time bound by contract to any one country. This vessel pays for itself in fuel saved every ten years.
ACIDIFICATION - ADRIATIC - ARCTIC - ATLANTIC - BALTIC - BERING - CARIBBEAN - CORAL - EAST CHINA
ENGLISH CH - GOC - GULF MEXICO - INDIAN - IRC - MEDITERRANEAN - NORTH SEA - PACIFIC - PERSIAN GULF - SEA JAPAN
STH CHINA - PLASTIC - PLANKTON - PLASTIC OCEANS - SEA LEVEL RISE - UNCLOS - UNEP WOC - WWF