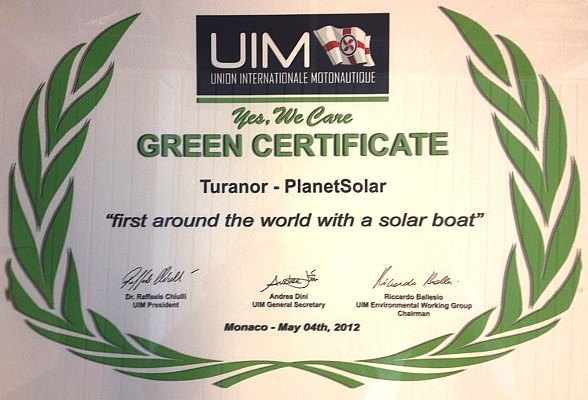 WORLD RECORD BOAT ACHIEVEMENTS TO BEAT
PlanetSolar achieved the following world records:
UIM
1. Union Internationale Motonautique (UIM): First around the world with a solar boat

GUINNESS:

1. The fastest transatlantic crossing made completely under solar power
2. The largest solar powered boat
3. The fastest crossing of the South China Sea made completely under solar power
4. First circumnavigation by a solar-powered boat
5. The longest journey by solar-powered boat
GUINNESS WORLD RECORDS - These are four of the world record certificates given by Guinness World Records to the MS Turanor PlanetSolar as published on the PlanetSolar website and recorded by GWR, though we understand that there may now be a fee to view these records, which should properly by a free service from any organization claiming any authority in such matters - in the interests of transparency of operations. There is no fee to do a basic company search, nor to search for trade marks.

CERTIFICATE

The largest solar powered boat is the
MS TURANOR PlanerSolar (Switzerland).
It measures 31m long (35m with flaps),
with a beam of 15m (23m with flaps)
and has a displacement of 85 tonnes.
On 27 September 2010 the boat left Monaco to circumnavigate the globe.

CERTIFICATE

The fastest transatlantic crossing made completely under solar power is 26 days 19 hr 20 min by MS TURANOR PlanetSolar (Switzerland) and its crew of six from Las Plamas, Gran Canaria, Spain to Marigot, Saint Martin, from 22 October to 18 November 2010

CERTIFICATE

The fastest crossing of the South China Sea made completely under solar power is 4 days 23 hours 45 minutes
by MS TURANOR PlanetSolar (Switzerland) and crew members Erwan Le Rouzic (France), Jens Langwasser (Germany), Christian Ochsenbein (Switzerland) and Tobias Wulser (Switzerland) from Subic Bay, Philippines, to Junk Bay, Hong Kong, from 9 to 13 August 2011

CERTIFICATE

First circumnavigation by a solar-powered boat


MS TURANOR PlanetSolar (Switzerland)
circumnavigated the world in a westward direction from Monaco In 1 year 7 months and 7 days from 27 Septamber 2-10 t0 4 May 2012 on solar power only. The boat had accumulated 32,410 nautical miles (60,023km; 37,296 miles) on its arrival in Monaco

ACTUAL WORDING - Where the circumnavigation is the main event, it is possible to gain additional certificates (if you are a plaque junkie) by subdividing the journey times. This generates more returns for sponsors and of course more interest from the media and techies, who appear to love reading about all the details. Let's face it, it is the perfect stocking filler for kids, rather than serious reading material. We say that because the books that are sold each year are not a comprehensive or definitive authority, but rather, an account of popular records - otherwise you'd need a fork lift truck to place it under your Christmas tree.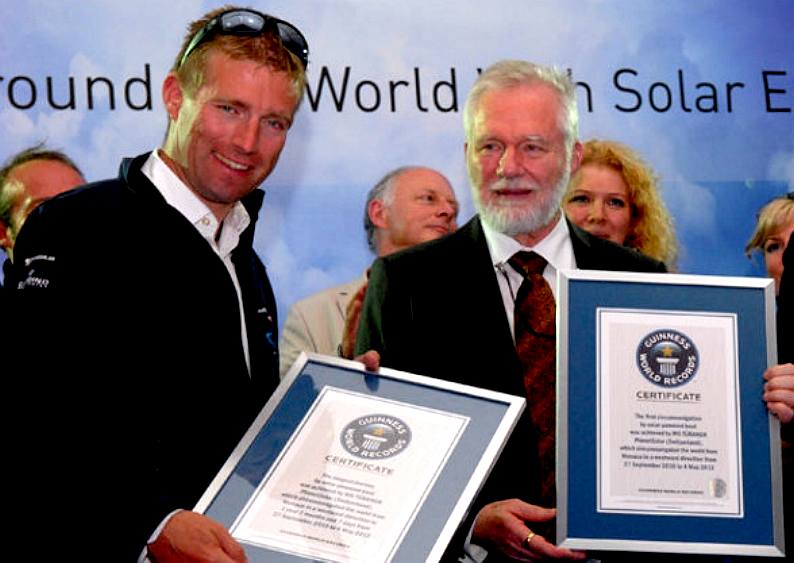 At the age of 37, Raphaël Domjan is said to have conceived the PlanetSolar concept, seen here with Immo Stroeher. He is quoted as saying that he has done everything possible since to turn his dream into reality. He is someone who genuinely "dabbles in everything". Raphaël Domjan wears several hats and increases activities he takes part in that are closely connected to man and nature: an ambulance driver, high mountain guide, rescue specialist in perilous environments, etc. Raphael admits to being a jack of all trades; trained electronics engineer, jet and glider pilot and avid eco defender. He is quoted as saying:
"We must motivate engineers and scientists to develop innovative technologies and show that the impossible can become possible."
WORLD RECORD SOLAR POWERED BOAT CONTENDER
The latest British 'Bluefish' world record contender is somewhat longer at 40 meters (130 ft) and 16.2 meters (52.65 ft) wide in the water. The Bluefish™ platform also has more than twice the power to weight ratio of Planetsolar and an anticipated average speed of 7-8 knots, with a top speed of 18 knots. That will make the Bluefish platform the largest and the fastest solar boat in the world, once it is built. This could be another Guinness record in due course, provided that such an entry would be available to all - otherwise what is the point. The media records such events rather well, and thanks to search engines such as Google, Yahoo and others, they are fairly easy to track down. Boating events are covered by the UIM and automotive records by the FIA. Various sporting organizations record athletic records, leaving mostly the unusual to be compiled for those who like reading about the ridiculous in paper form, regardless of the number of trees needed to whet that appetite.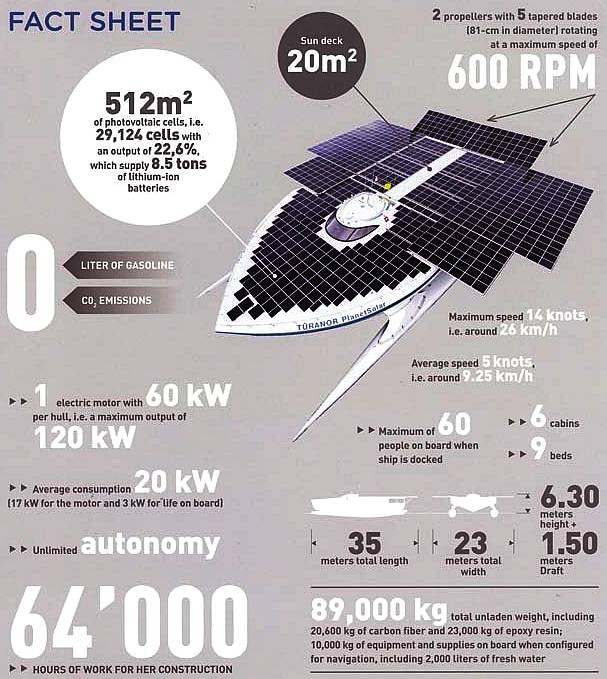 AWARDS
PlanetSolar also received the following awards:

* Global +5 Innovative Prize, presented by The Global Journal, October 2012

* Award of Flag 71, Raphaël Domjan, MI'11 PlanetSolar, Explorers Club Flag

* 2011 Environmental Award, Special mention environmental benefit
66 SURFING DUDES HANG TEN - DAILY MAIL, JUNE 2015

You've heard of the expression Hang Ten? In this case it was hang 660.

Sixty-six stoked surfers on Saturday set a Guinness world record for the most people riding a single board at once.

Surf champions and local heroes were among those who hung loose on a custom built, 42-foot board off Huntington Beach in California.

About 5,000 spectators crowded the sand and the Huntington Beach pier to watch the attempt.

The 66 surfers rode a wave on the 11-foot-wide board for 12 seconds, the Orange County Register reported.

They broke the previous record set in Queensland, Australia, about a decade ago when 47 surfers rode a wave on a 39-foot board for ten seconds.

Nev Hyman built the board, which is also the current record-holder for the world's largest, but he had no problem with giving up both records.

He said: 'It's all about fun. Surfing is fun, here we are just emulating surfing on a grand scale.

'This is the heart of surfing, globally.

'Everyone known in professional surfing has made their mark in Huntington Beach.'

Guinness World Record adjudicator Michael Empric, who flew in especially for the event, said it will take a few days to determine if the 1,300-pound board set the new record for the world's largest.

'This is a really great record, ' Empric said. 'To see it done on such an epic scale is really exciting.'

The board will be kept outside the International Surfing Museum so visitors can pose for photos.

A Rhode Island engineering technology and manufacturing company, Bristol-based mouldCAM, was hired to build the board for the Visit Huntington Beach campaign, according to WPRO-AM.

Project manager Bob Steel said an aerospace engineer was working with the project to make sure the weight distribution was correct for the attempt.


ABOUT GUINNESS WORLD RECORDS
Guinness World Records, known until 2000 as The Guinness Book of Records (and in previous U.S. editions as The Guinness Book of World Records), is a reference book published annually, containing a collection of world records, both human achievements and the extremes of the natural world. The book itself holds a world record, as the best-selling copyrighted book series of all time. It is also one of the most frequently stolen books from public libraries in the United States.

The franchise has extended beyond print to include television series and museums. The popularity of the franchise has resulted in Guinness World Records becoming the primary international authority on the cataloguing and verification of a huge number of world records – the organization employs official record adjudicators authorized to verify the setting and breaking of records. We also have Big Brother.
GUINNESS WORLD RECORD CERTIFICATE - This is a certificate for the longest motorcycle ride 2003: http://www.ultimatejourney.com/
HOW IT ALL BEGAN
On 10 November 1951, Sir Hugh Beaver, then the managing director of the Guinness Breweries, went on a shooting party in the North Slob, by the River Slaney in County Wexford, Ireland. He became involved in an argument over which was the fastest game bird in Europe, the golden plover or the grouse (the former being correct). That evening at Castlebridge House, he realised that it was impossible to confirm in reference books whether or not the golden plover was Europe's fastest game bird. Beaver knew that there must be numerous other questions debated nightly in pubs throughout Ireland, but there was no book in the world with which to settle arguments about records. He realised then that a book supplying the answers to this sort of question might prove popular.

Christopher Chataway recommended student twins Norris and Ross McWhirter, who had been running a fact-finding agency in London. The brothers were commissioned to compile what became The Guinness Book of Records in August 1954. One thousand copies were printed and given away. After founding the Guinness Book of Records at 107 Fleet Street, London, the first 197-page edition was bound on 27 August 1955 and went to the top of the British bestseller lists by Christmas. "It was a marketing give away - it wasn't supposed to be a money maker," said Beaver. The following year it was launched in the U.S., and it sold 70,000 copies.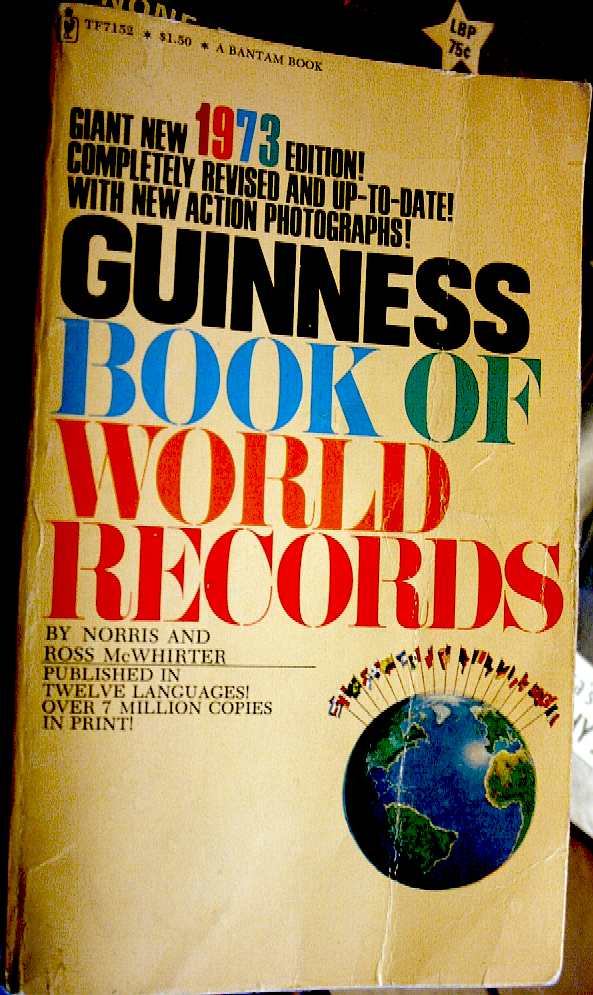 Because the book became a surprise hit, many further editions were printed, eventually settling into a pattern of one revision a year, published in October to coincide with Christmas sales. The McWhirters continued to publish it and related books for many years. Both brothers had an encyclopedic memory - on the TV series Record Breakers, based upon the book, they would take questions posed by children in the audience on various world records and were usually able to give the correct answer. Ross McWhirter was assassinated by the Provisional Irish Republican Army in 1975. Following Ross' assassination, the feature in the show where questions about records posed by children were answered was called "Norris on the Spot".

Guinness Superlatives (later Guinness World Records) Limited was formed in 1954 to publish the first book. Sterling Publishing owned the rights to the Guinness book in the USA for decades and under their management, the book became a household name. The group was owned by Guinness PLC and subsequently Diageo until 2001, when it was purchased by Gullane Entertainment. Gullane was itself purchased by HIT Entertainment in 2002. In 2006, Apax Partners purchased HiT and subsequently sold Guinness World Records in early 2008 to the Jim Pattison Group, the parent company of Ripley Entertainment, which is licensed to operate Guinness World Records' Attractions. With offices in New York City and Tokyo, Guinness World Records global headquarters remain in London, while its museum attractions are based at Ripley headquarters in Orlando, Florida.

SIR DAVID FROST 1939–2013
Broadcaster Sir David Frost died of a heart attack on Saturday the 31st of August 2013 at the age of 74. Sir David played an important role in popularizing Guinness World Records on television, as both a producer and host of the shows.
In 1973, he acquired TV broadcasting rights and produced record-breaking spectaculars such as David Frost Presents the Guinness Book of World Records and David Frost Presents: The Guinness Book of World Records for ABC TV in the USA, and The Guinness Book of Records Hall of Fame special for the BBC.

Among those interviewed by Sir David were Roy C Sullivan, who at that stage had been hit five times by lightning (and would go on to suffer two more strikes); Don Koehler, the world's tallest man; Henri La Mothe, the highest shallow-diver; and stunt cyclist Evel Knievel.

Renowned as an international jet-setter, Sir David always claimed that he should have had a world record of his own for the most supersonic flights, having flown between London and New York on Concorde "about 1,000 times". It was never officially ratified – he had taken so many flights, he'd lost count – but in his own estimation he'd traveled more than 5 million miles on Concorde.
Guinness World Records Editor-in-Chief, Craig Glenday, is quoted as saying: "People of a certain age will always associate Sir David with record breaking." "Along with Founding Editors Norris and Ross McWhirter, David was one of the first faces of Guinness World Records for us young fans in the 1970s and 80s. He went on to become most famous for his trial-by-television interviews, he will always be remembered by me for introducing some of the world's most remarkable record breakers."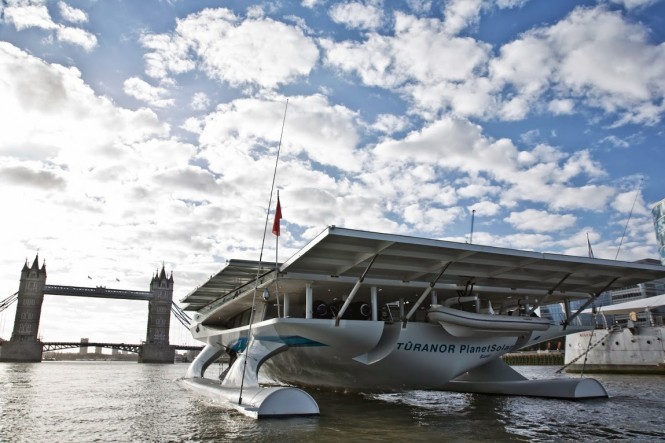 BRAND DEVELOPMENT
Recent editions have focused on record feats by human competitors. Competitions range from obvious ones such as weightlifting to the longest egg tossing distance, or for longest time spent playing Grand Theft Auto IV or the number of hot dogs that can be consumed in ten minutes, although eating contest and alcohol consumption entries are no longer accepted, possibly for fear of litigation. Besides records about competitions, it contains such facts as the heaviest tumor, the most poisonous plant, the shortest river (Roe River), the longest-running drama (Guiding Light) in the USA, the longest-serving members of a drama series (William Roache for Coronation Street in the UK, Ray Meagher for Home and Away in Australia), the third longest-running drama (General Hospital) in the USA, and the world's most successful salesman (Joe Girard), among others. Many records also relate to the youngest person who achieved something, such as the youngest person to visit all nations of the world, being Maurizio Giuliano.

Each edition contains a selection of the large set of records in the Guinness database, and the criteria for that choice have changed over the years. The newest records are added, and the records that have been updated are added too.

The ousting of Norris McWhirter from his consulting role in 1995 and the subsequent decision by Diageo Plc to sell the Guinness World Records brand have shifted it from a text-oriented reference book, to an illustrated product. This shift means that the majority of world records are no longer listed in the book (or on the website), and can only be determined by a written application to Guinness to 'break' the record. For those unable to wait the 4–6 weeks for a reply, Guinness will process a 'fast-track' application for £300 (US$450).

The Guinness Book of Records is the world's most sold copyrighted book, thus earning it an entry within its own pages. A number of spin-off books and television series have also been produced.

Guinness World Records bestowed the record of "Person with the most records" on Ashrita Furman of Queens, NY in April 2009. At that time, he held 100 records.

In 2005, Guinness designated 9 November as International Guinness World Records Day to encourage breaking of world records. In 2006 an estimated 100,000 people participating in over 10 countries. Guinness reported 2,244 new records in 12 months, which was a 173% increase over the previous year.

In February 2008, NBC aired The Top 100 Guinness World Records of All Time and Guinness World Records made the complete list available on their website.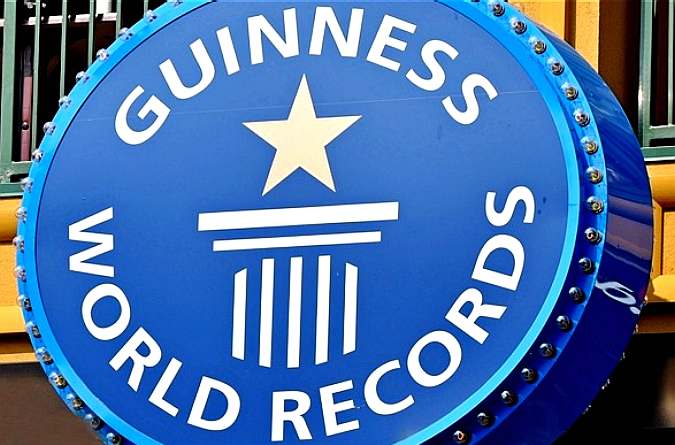 JAN 29 2013 - THE TELEGRAPH - CYPRUS BALLOTS UPSET GUINNESS BOOK OF RECORDS
Cyprus presidential election ballots must be reprinted over a copyright infringement after Guinness World Records complained about a candidate's use of its logo, according to reports.

Some 570,000 ballot papers for the Cyprus election scheduled to be held on February 17 would now have to be destroyed and a new batch printed at the cost of 40,000 euros (£34,000), state radio said.

The decision was taken by attorney general Petros Clerides after Guinness contacted the electoral authority to say it had forbidden the candidate from using its symbol for polling purposes.

Independent candidate Andreas Efstratiou had used the symbol on his ballot paper in 2008 after he entered the Guinness record books in 2007 for making the longest wedding dress train in the world.

Guinness told the electoral authorities that bridal wear shop owner Mr Efstratiou was informed he could not use their logo for electioneering back in 2011, the radio station reported. Mr Efstratiou may be asked to pay for the cost of reprinting the ballot papers, it added.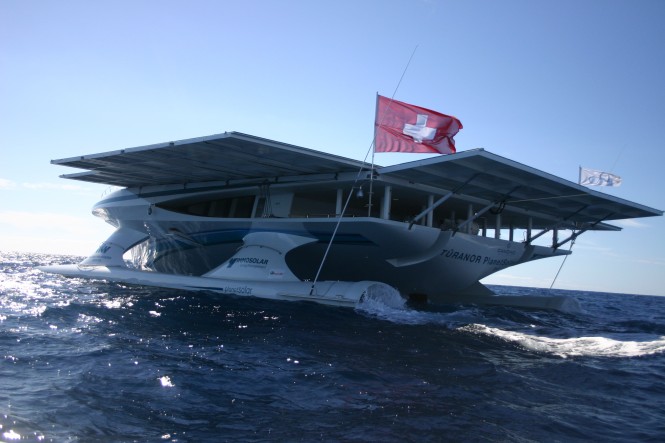 DEFINITIVE REFERENCE
For many records, Guinness World Records is the effective authority on the exact requirements for them and with whom records reside, the company providing adjudicators to events to determine the veracity of record attempts. The list of records which the Guinness World Records covers is not fixed, records may be added and also removed for various reasons. The public are invited to submit applications for records, which can be either the bettering of existing records or substantial achievements which could constitute a new record. The company also provides corporate services for companies to "harness the power of record-breaking to deliver tangible success for their businesses."

For some potential categories, the Guinness World Records has declined to list records due to the difficulty or impossibility of determining what constitutes a record-breaking achievement. For example, its website states: "We do not accept any claims for beauty as it is not objectively measurable."

On 10 December 2010 The Guinness World Records rested its new "dreadlock" category after investigation of its first and only female title holder, Asha Mandela, determining it was impossible to judge this record accurately.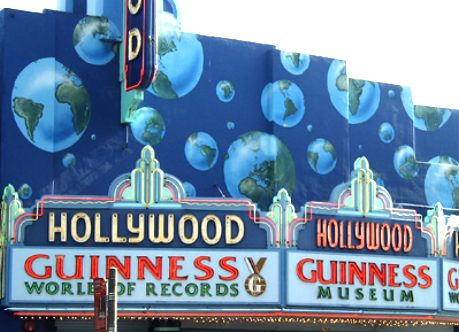 MORAL DILEMMA
Guinness World Records states several types of records it will not accept for ethical reasons, such as those related to the killing or harming of animals.

Several world records that were once included in the book have been removed for ethical reasons, including concerns for the well-being of potential record breakers. For example, following publication of a "heaviest fish" record, many fish owners overfed their pets beyond the bounds of what was healthy, therefore such entries were removed. The Guinness Book also dropped records within their "eating and drinking records" section of Human Achievements in 1991 over concerns that potential competitors could harm themselves and expose the publisher to potential litigation. These changes included the removal of all liquor, wine, and beer drinking records, along with other unusual records for consuming such unlikely things as bicycles and trees. Other records, such as sword swallowing and rally driving (on public roads), were closed from further entry as the current holders had performed beyond what are considered safe human tolerance levels.

There have been instances of closed records being reopened. For example, the sword swallowing record was listed as closed in 1990 Guinness Book of World Records, but the Guinness World Records Primetime TV show, which started in 1998, accepted three sword swallowing challenges (and so did the 2007 edition of the Guinness World Records onwards). Similarly, the speed beer drinking records which were dropped from the book in 1991, reappeared 17 years later in the 2008 edition, but were moved from the "Human Achievements" section of the older book to the "Modern Society" section of the newer edition.

As of 2010, it is required in the guidelines of all "large food" type records that the item be fully edible, and distributed to the public for consumption, to prevent food wastage. Chain letters are also not allowed: "Guinness World Records does not accept any records relating to chain letters, sent by post or e-mail. If you receive a letter or an e-mail, which may promise to publish the names of all those who send it on, please destroy it, it is a hoax. No matter if it says that Guinness World Records and the postal service are involved, they are not."

WORLD RECORD IDEA - The idea for the Guinness Book of Records was founded in 1951 in an unsuccessful hunt for golden plover. The former managing director of the famous Guinness Brewery, Sir Hugh Beaver, failed on his attempt of shooting a copy of the species.

Then he wanted to look up whether the golden plover was the fastest bird in the world, but this information was found no where. He came up with the idea that a book of records would not only help him, but also visitors to the 81,400 pubs in the UK and Ireland, where the Guinness beer was available. Of course, there emerged evening after evening issues that should be resolved with the specially designed "GUINNESS WORLD RECORDS" book.

So it happened that the Guinness Supervisory Board gave the order for the first edition of two employees of a statistical agency in London, Norris and Ross McWhirter, in 1954. This finally appeared in 1955, consisted of 198 pages and had by Christmas already climbed to the peak position of the bestseller list.
Now the company appear to be claiming that you cannot show your certificate without it being a trademark infringement. Baloney. That would of course make such an achievement worthless and a complete waste of time for anyone seeking recognition. Maybe there should be an alternative body that is not so unreasonable? There is no copyright in a listing. Hence, anyone can publish a listing of world records. Maybe what we need is a body that fulfills that function that might issue a certificate bereft of so called trademarks that would prevent a person showing their certificate. We feel a world record litigation brewing is any company is serious about preventing winners from not publicly displaying their trophies.
MUSEUMS
In 1976, a Guinness Book of World Records museum opened in the Empire State Building. Speed shooter Bob Munden then went on tour promoting the Guinness Book of World Records by performing his record fast draws with a standard weight single-action revolver from a western movie type holster. His fastest time for a draw was .02 seconds. Among exhibits were life-size statues of the world's tallest man (Robert Wadlow) and world's largest earth worm, an X-ray photo of a sword swallower, repeated lightning strike victim Roy Sullivan's hat complete with lightning holes and a pair of gem-studded golf shoes on sale for $6500. The museum closed in 1995.

In more recent years the Guinness company has permitted the franchising of small museums with displays based on the book, all currently (as of 2010) located in towns popular with tourists: Tokyo, Copenhagen, San Antonio. There were once Guinness World Records museums and exhibitions at the Trocadero in London, Bangalore, San Francisco, Myrtle Beach, Orlando, Atlantic City, New Jersey, and Las Vegas, Nevada. The Orlando museum, which closed in 2002, was branded The Guinness Records Experience; the Hollywood, Niagara Falls, Copenhagen, and Gatlinburg, Tennessee museums also previously featured this branding.
GUINNESS WORLD RECORDS TRADEMARK FILINGS - INTELLECTUAL PROPERTY OFFICE (IPO) UK
You can see from the registrations below as compared to logos published on sites such as Wikipedia, that the marks (artwork) used on Guinness World Record books and in other media have been significantly altered, in our opinion for the better. Below you can see the marks as registered at the Intellectual Property Office that appear to be in monochrome, and on record as a matter of public record for anyone to inspect and make reference to as per Article 10 of the HRA 1998. The name "Guinness" is of course a trade name for a famous Irish stout - which may be where it all began, but for which the trademark is completely different, being the name with a harp, usually depicted in gold.