The ever changing nature of threats, whether natural through climate change, or man-made through terrorism activities, either physical or cyber attacks, means the need to continually review and update policies, practices and technologies to meet these demands.

The Critical Infrastructure Protection & Resilience Europe conference will deliver debate and discussion on where future threats could arise and how best to manage the changing environment to ensure maximum protection to Europe's critical infrastructure.

- Learn about the latest issues, threats and risk management challenges.

- Share information, case studies and ideas with international colleagues and peers that you need to work with and may rely on in an unforeseen emergency.

- Discover the latest in technologies and techniques for better securing your infrastructure and how to incorporate these into continuity plans.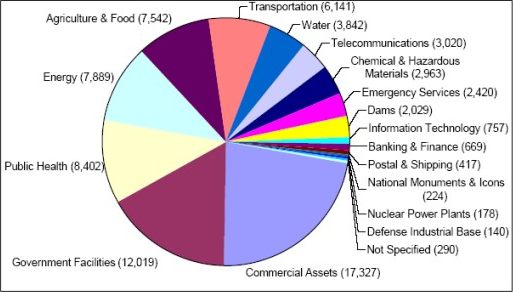 NEED FOR DISCUSSION
Article 196 of the Lisbon Treaty enshrines in law that the Union shall encourage cooperation between Member States in order to improve the effectiveness of systems for preventing and protecting against natural or man-made disasters.

The Union's action shall aim to:

(a) support and complement Member States' action at national, regional and local
level in risk prevention, in preparing their civil-protection personnel and in
responding to natural or man-made disasters within the Union;

(b) promote swift, effective operational cooperation within the Union between
national civil-protection services;

(c) promote consistency in international civil-protection work.

The integrity of critical infrastructures and their reliable operation are vital for the well-being of the citizens and the functioning of the economy. The implementation of the EPCIP, under Council Directive 2008/114/EC on the identification and designation of European critical infrastructures and the need to improve their protection, has not been completely successful.
EU DIRECTIVES
The European Programme for Critical Infrastructure Protection ([EPCIP]) has been laid out in EU Directives by the Commission (e.g., EU COM(2006) 786 final). It has proposed a list of European critical infrastructures based upon inputs by its Member States.

Each designated ECI will have to have an Operator Security Plan (OSP) covering the identification of important assets, a risk analysis based on major threat scenarios and the vulnerability of each asset, and the identification, selection and prioritisation of counter-measures and procedures.

In the UK, the Centre for the Protection of National Infrastructure provides information, personnel and physical security advice to the businesses and organisations which make up the UK's national infrastructure, helping to reduce its vulnerability to terrorism and other threats.

It can call on resources from other government departments and agencies, including MI5, the Communications-Electronics Security Group and other Government departments responsible for national infrastructure sectors.



SECURITY

Infrastructure security is the security provided to protect infrastructure, especially critical infrastructure, such as airports, highways rail transport, hospitals, bridges, transport hubs, network communications, media, the electricity grid, dams, power plants, seaports, oil refineries, and water systems. Infrastructure security seeks to limit vulnerability of these structures and systems to sabotage, terrorism, and contamination.

Critical infrastructures naturally utilize information technology as this capability has become more and more available. As a result they have become highly interconnected, and interdependent. Intrusions and disruptions in one infrastructure might provoke unexpected failures to others. How to handle interdependencies becomes an important problem.

The most recent example of vulnerable infrastructure was disruption to the electrical grid in December of 2014, when South-East areas of England were without electricity supplies because of high winds causing damage to the grid network.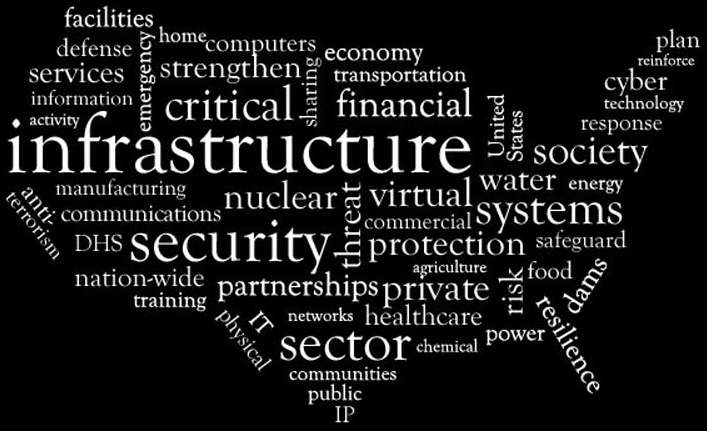 LIST OF IMPORTANT SERVICES IN PEACETIME
Critical infrastructure is a term used by governments to describe assets that are essential for the functioning of a society and economy. Most commonly associated with the term are facilities for:

1. electricity generation, transmission and distribution;
2. gas production, transport and distribution;
3. oil and oil products production, transport and distribution;
4. telecommunication;
5. water supply (drinking water, waste water/sewage, stemming of surface water;
6. agriculture, food production and distribution;
7. heating (e.g. natural gas, fuel oil, district heating);
8. public health (hospitals, ambulances);
9. transportation systems (fuel supply, railway network, airports, harbours, inland shipping);
10. financial services (banking, clearing);
11. security services (police, military).
SECURITY SERVICES

Synergy™, security management software, is the cornerstone of the Synectics solution. Powerful, adaptable and easy to use, Synergy incorporates a common bridge and user interface for legacy and contemporary security systems to interact together without costly replacement or customization.
CONTACTS
Conference & Event Enquiries:
Neil Walker
Event Director
E: neilw@torchmarketing.co.uk
T: +44 (0) 7725 318601

Exhibit & Sponsorship Enquiries:
Paul Gloc
Exhibit Sales Manager
T: +44 (0) 7786 270820
E: paulg@torchmarketing.co.uk

Tony Kingham
Exhibit Sales Director
T: +44 (0) 208 144 5934
M: +44 (0)7827 297465
E: tony.kingham@worldsecurity-index.com
LINKS
http://en.wikipedia.org/wiki/Critical_infrastructure
http://www.cipre-expo.com/
http://www.counterterrorexpo.com/
http://www.2020visionnetwork.eu/sme/
http://erc.europa.eu/funding-schemes
http://ec.europa.eu/research/horizon2020/index_en.cfm
http://cordis.europa.eu/fp7/ncp_en.html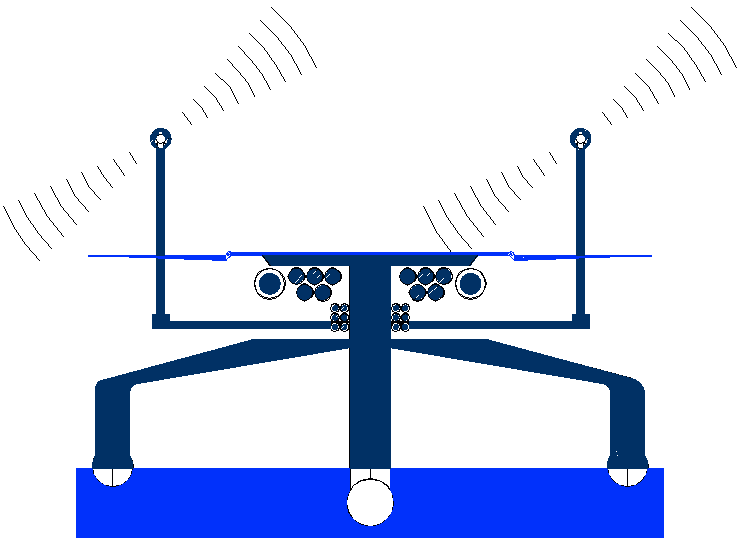 Protect your sovereign shoreline with littoral robotic drone patrols, 24/7 and 365 days of the year. Ideal for fishery and military applications where persistent monitoring is essential for early warning and economic endurance operation is required to preserve bunker fuels and reduce ocean pollution. This workhorse is also a portable generator that may supply electricity to shore in times of national emergency.