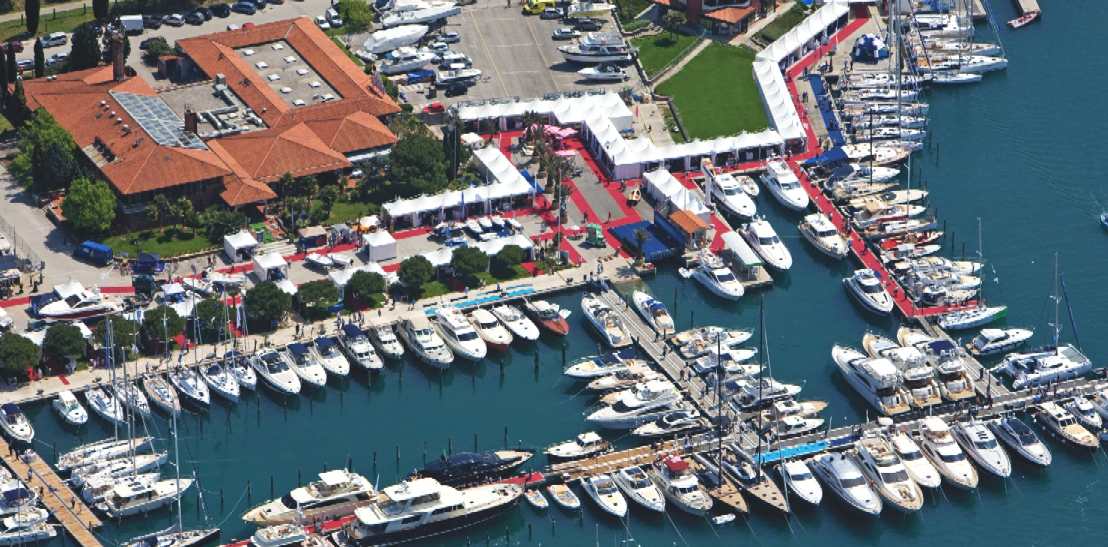 In 2013 the Internautica boat show turned 18. When the organizers were reflecting on timing and concept of the 19th event they asked themselves what is currently happening in the boating industry in Slovenia, as well as globally.

During recent years, the European boating industry has been under severe economic and political pressure, which reflected in Slovenia. When discussing boat shows, Internautica quickly established that a smaller number of shows are still active and every year organizers have to work hard to attract exhibitors and visitors.

The essence of the boating industry's existence is research, innovation, development, novelties and continuous brand or service market positioning. Slovenia can be proud of its 18 year-old successful tradition of a serious boat show such as Internautica, which, in order to survive, needs quality exhibitors, audience and customers, who basically confirm the purpose of this event.

For this reason Internautica is intended precisely for you and for accelerating market development. It is a unique opportunity to present your business and products in the best way possible to a wide audience. In the past, the boat show reached prominent international recognition. Although, during the crisis, the boating industry recorded a decline in production and turnover, and fundamentally altered the international setting, Internautica keeps striving towards remaining the leading boating event in the Adriatic, following the intense path of development, growth trend, excellence and high quality.

One of the core goals of Internautica 2014 is to reconnect the central European boating industry and its offer and present it at one of the most beautiful exhibition sites in the Adriatic. Furthermore, our goal is to emphasize the role of boating with the development of sports, cultural and environmental issues and offer the younger generations a possibility to obtain nautical experience. In such way, we will be able to pass on the knowledge of nautical industry as a sports, tourism and professional branch.

"Internautica 2014 will succeed in the above mentioned goals only if they are proactive and join our forces", Japec Jakopin, one of the world's leading nautical designers is quoted on the subject.

You invited to send your inquiry expeditiously to ensure the best exhibitor space and lowest prices for the presentation of your products.
INTERNAUTICA is a member of the International Federation of Boat Show Organizers (IFBSO). The IFBSO was founded in 1964 to help the development of boat shows and marine trade exhibitions worldwide. All member shows comply with the IFBSO Code of Excellence, ensuring that they meet the highest expectations of exhibitors and visitors. The IFBSO membership is open only to established, professionally organized events of international stature: whether for exhibitors or visitors.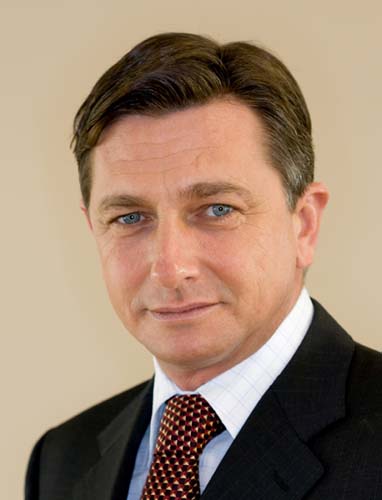 Pozdravljeni,
že osemnajst let se na slovenski obali v Marini Portorož odvija Internautica, danes največji slovenski navtični sejemski projekt, ki sledi potem razvoja, trendu rasti in odličnosti tudi na mednarodni ravni. Internautica je največja navtična prireditev v srednji Evropi, uveljavila se jes svojo izvirnostjo in izjemnostjo, postala je okno, ne le v svet morja, temveč v svet. S svojim odličnim delovanjem prireditev vabi ljudi z vsega sveta, da se srečajo na slovenski obali in stem obeležijo začetek turistične sezone. Nekateri pridejo v Slovenijo prvič in jo tako spoznajo kot pomorsko državo, ko zaplujejo v slovensko morje in uvidijo odličnost njenega izhodišča za še dlje. Slovenija se s takimi dogodki odpira turizmu, in to ne le navtičnemu, temveč velikemu paketu vsega lepega, kar naša dežela ponuja.

Tudi sam sem ljubitelj morja in v njegovi modrini velikih razsežnosti najdem prenekateri navdih za svoje vsakdanje delo. Okno morskega sveta je brezmejno in prav njegova veličina in neskončnost nas silita v to, da poskušamo razumeti, kako zelo velik je svet, kako zelo velike so naše možnosti in priložnosti. Veter, ki nosi jadra, da obidejo kilometre neznanega, da postane znano, me je od nekdaj navduševal s svojo neustrašnostjo. Veter je mogočen in mogočni smo mi vsi, ko se premikamo naprej v smeri, ki smo si jo začrtali, v smeri, za katero verjamemo, da nas vodi do naše izbire.

Kot predsednik Republike Slovenije in tudi kot državljan naše domovine, se zahvaljujem organizatorjem za njihov vloženi trud, za dolgoletno delovanje, ki izraža vztrajnost, pogum in voljo. Želim vam vse najboljše na letošnji prireditvi in tudi vse najboljše za naprej.
PROGRAM OF EVENTS
Friday, 10 May 2013 / INTERNAUTICA OPENING AND ECOLOGY DAY

11.00 – 19.00 OPENING HOURS
11.00 Press Center - Hall C PRESS CONFERENCE - INTERNAUTICA 2013 NOVELTIES
Opening of Exhibitions:
Mediteranum Institute: The Magical World of Shells
Mitja Zupančič: LIGHTHOUSES.XIX, Adriatic lighthouses photography exhibition
Tihomir Makovec: Underwater Photography Exhibition and Presentation of Ecological
Investigations in the Port of Koper Aquatorium
12.00, 15.00, 17.00 Aquatorium in front of the Marina RNF Jet Ski Freestyle Show
12.00 Yacht Club/Restaurant Marina CONFERENCE ON DEVELOPMENTAL OPPORTUNITIES ARISING
FROM CROSS-BORDER COOPERATION BETWEEN SLOVENIA AND CROATIA

13.30 Central Event Site – Platform 4 Internautica 2013 GRAND OPENING
14.00 Central Event Site – Platform 4 Blue Flag Rising at Marina Portorož - DOVES FEE-SLOVENIA

Saturday, 11 May 2013 / OLD-TIMER 2013

10.00 – 21.00 OPENING HOURS
10.00 Piran - Portorož Old-timer boats and cars meeting 2013
11.00 Central Event Site – Platform 4 Blue Flag Award Ceremony – DOVES FEE-SLOVENIA
14.00 Piran - Portorož Old-timer Boat Regatta
12.00, 15.00, 17.00 Aquatorium in front of the Marina RNF Jet Ski Freestyle Show

Sunday, 12 May 2013

10.00 – 19.00 OPENING HOURS
12.00, 15.00, 17.00 Aquatorium in front of the Marina RNF Jet Ski Freestyle Show
18.00 Central Event Site – Platform 4 INTERNAUTICA 2013 Prize Game – First Prize Draw

Friday, 17 May 2013 / INTERNAUTICA 2013 DAY

10.00 – 18.30 OPENING HOURS
12.00 Central Event Site Regatta Internautica Media Cup 2013 – boat assignment
14.00 Portorož Bay Aquatorium Start of regatta
12.00, 15.00, 17.00 Aquatorium in front of the Marina RNF Jet Ski Freestyle Show
20.30 Central Event Site 18th INTERNAUTICA EXHIBITORS' EVENING
Official Results of Internautica Media Cup 2013 regatta
Adriatic Boat of the Year 2013 Award Ceremony

Saturday, 18 May 2013

10.00 – 21.00 OPENING HOURS
12.00, 15.00, 17.00 Aquatorium in front of the Marina RNF Jet Ski Freestyle Show

Sunday, 19 May 2013 / CLOSING DAY

10.00 – 19.00 OPENING HOURS
12.00, 15.00, 17.00 Aquatorium in front of the Marina RNF Jet Ski Freestyle Show
18.00 Central Event Site – Platform 4 INTERNAUTICA 2013 Prize Game - Final Prize Draw
18.30 Central Event Site – Platform 4 INTERNAUTICA 2013 Closing Ceremony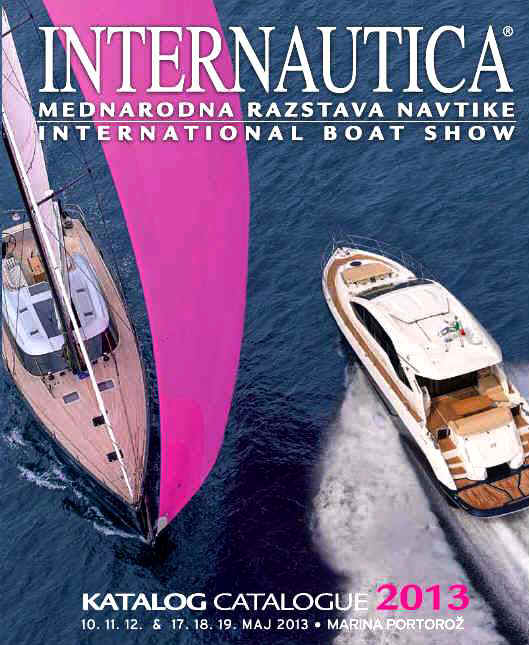 EXHIBITORS A - Z
430. MORNARIŠKI DIVIZJON, SLOVENSKA VOJSKA

A-MAR&CO D.O.O.

ADRIATIC SLOVENICA ZAVAROVALNA DRUŽBA D.D. KOPER

ALFASTREET D.O.O.

ALPIN NT OVE

ANDREJ KUZMA S.P. BIRO OGIS

ARCH D.O.O.

AS BOATS D.O.O.

ATAL D.O.O.

AUTODELTA D.O.O.

AVTO MEDIJA D.O.O.

AVTOCENTER MARTIN STIPIČ, S.P., AB INFLATABLES

BBY – BEST BOATS YACHTING D.O.O.

BELCON-SYS D.O.O.

BENEDICT D.O.O.

BGE D.O.O.

BORA D.O.O.

BRAVO INTERNATIONAL D.O.O.

BURIN YC D.O.O.

CANTAL MARINE D.O.O.

CLEANPORT D.O.O.

COMIT D.O.O.

DECK POINT GMBH

DEFENS D.O.O.

DELIUS KLASING VERLAG GMBH

DIDAKTA D.O.O., REVIJA SVET IN LJUDJE

DRIVE&STYLE, BS INVEST D.O.O.

DRUŠTVO DOVES – FEE SLOVENIA

EASY – CATH MK – MONTAGEBAU

EKSKLUZIVNI SERVISI D.O.O.

ELAN YACHTING D.O.O.

ELAN, PROIZVODNJA ŠPORTNIH IZDELKOV, D.O.O.

ENAVTIKA – ALARIS D.O.O.

ENTE FIERA CANTIERI DI APRILIA

EUROMARINE D.O.O.

EUROSPORT TRADE D.O.O.

EXTREME D.O.O.

FABRA PRESS

FAREAST YACHTS AGENTS

FIRST CLASS MARINE LTD

GALIO D.O.O.

GEOSET D.O.O.

GIMNAZIJA, ELEKTRO IN POMORSKA ŠOLA PIRAN

HARKEN INC

HIŠA OGRAJ, IZDELOVANJE OGRAJNIH SISTEMOV D.O.O.

HOJA, LEPLJENJE KONSTRUKCIJE IN ŽAGA D.D.

HOVERCRAFT D.O.O.

HSS BAZENI D.O.O.

HSZ MIRNO MORJE

HYPO LEASING D.O.O.

INTERVELA D.O.O

J.J.K. D.O.O.

KERN D.O.O.

KON TIKI SOLAR D.O.O.

LA VAGABUNDA

M-KONTROLER D.O.O.

M-NET D.O.O.

MARINA KORNATI – YACHTING CENTER BIOGRAD

MARINA PORTOROŽ D.D.

MARMET D.O.O. AJDOVŠČINA

MATEVŽ BREGAR S.P.

MAVOX D.O.O.

MEDITERANUM, ZAVOD ZA REVITALIZACIJO MEDITERANSKE KULTURE PIRAN

MENNYACHT EUROPE AG

MIA NATURA D.O.O.

MILAN MILOSTNIK S.P. HOMEYACHT

MOERTH MARINE D.O.O.

MORIGENOS "SLOVENSKO DRUŠTVO ZA MORSKE SESALCE"

MORSKA BIOLOŠKA POSTAJA PIRAN – NACIONALNI INŠTITUT ZA BIOLOGIJO

MOTO NAUTIKA -TRGOVINA, STORITVE ZORAN RESNIK S.P.

MTS GMBH

NAR D.O.O.

NAUTICA YACHT TRADING GMBH

NAUTIČKI MAGAZIN

NAVCOMMADRIATIC

NAVELA D.O.O.

NAVTIKA PLUS D.O.O.

NAVTRONIC D.O.O.

NSA D.O.O.

ODJADRAJ IZOBRAŽEVANJE, TRGOVINA IN POSREDNIŠTVO V NAVTIKI JANEZ RUPNIK S.P.

OPTIKA "SMOLE" NATAŠA SMOLE S.P.

ORTOPEDICA D.O.O.

OSMINKA & CO., D.O.O.

OTO-NAUTIKA D.O.O.

PANTAENIUS YACHTVERSICHERUNGEN GMBH

PASCO LEPILA – JURE MAKSIMOVIČ S.P.

PFERSCHYBOAT KFT

PLAŽA D.O.O.

POMORSKI MUZEJ – MUSEO DEL MARE PIRAN – PIRANO

RADENSKA D.D. RADENCI

RADIO AKTUAL

RADIO PUNTO ZERO S.R.L.

RE TEH D.O.O.

SAILING POINT D.O.O.

SALOMON D.O.O. LJUBLJANA

SEAWAY DESIGN D.O.O.

SEELINE D.O.O.

SKI&SEA D.O.O.

SLOMARINE D.O.O.

STAL ELEKTRONIK D.O.O.

STEN D.O.O.

STUDIO LARIMAR D.O.O.

SYNTEC GLOBAL ITALY S.R.L. UNIPERSONALE

T&T GROUP D.O.O.

T.T.Y. D.O.O.

TARA – NAUTIC D.O.O.

TERME ČATEŽ D.D.

TOMAŽ PEVC

TRAMONTANA, JANKO URBANC S.P.

TROPICAL CLOTHING COMPANY

TURISTIČNO ZDRUŽENJE PORTOROŽ, G.I.Z.

UNIMAR S.R.L.

VAL NAVTIKA D.O.O.

VATES, DRUŽBA ZA POSLOVNE STORITVE D.O.O.

VERTEKS TG D.O.O.

VINAKOPER D.O.O.

VSR LAB D.O.O.

WYBAC D.O.O.

X – YACHTS JADRAN D.O.O.

YACHT-POOL INTERNATIONAL
INTERNAUTICA CONTACTS
Tel: + 386 1 565 51 26 / Fax: + 386 1 565 50 76
Email: internautica@internautica.net
Daniela Krilič: daniela.krilic@internautica.net

Barbara Randić: barbara.randic@internautica.net

STUDIO 37
Dunajska 119, 1000 Ljubljana - Slovenija
Tel: +386 (0) 1 56 55 126, +386 (0) 1 56 55 127
Fax: +386 (0)1 56 55 076

IFBSO CONTACTS

Secretary General - Tom Willis
Executive Assistant - Michelle Benneyworth

IFBSO
22 St Johns Rd
Woking
Surrey, GU21 7SA
United Kingdom

Tel: +44 (0)1483 751506
Email: info@ifbso.com



To celebrate innovation in this field, Ship Technology global short-listed a selection of designs, concepts and breakthrough technologies from 2013, all of which are thought to be capable of fundamentally changing energy and efficiency within the maritime industry:-
Eco Marine Power - Aquarius MRE

The Aquarius MRE System is an advanced integrated system of rigid sails, solar panels and energy storage modules designed to harness both wind and solar power.

First released in 2012 the company has forged ahead in 2013 through a serious of partnerships demonstrating the company's relentless pursuit of innovation throughout the entire MRE ecosystem. Deals include a partnership with Solbian Energie Alternative Srl of Italy to focus incorporating their technology into EMP's EnergySail - a configurable rigid sail that is able to tap into the power of the wind and sun.

Most recently the company established a deal with KEI System Ltd (KEI) of Osaka, Japan, for the development of the Aquarius Monitoring and Automation System or Aquarius MAS - a marine computer system capable of monitoring and/or controlling equipment on ships including wind and solar power devices.

Duke University - Hull Coatings

Duke University engineers have developed a polymer that can prevent fouling on ships' hulls by twitching, creasing and wrinkling. Taking inspiration from the same barnacles and bacteria that cause the problem in the first place, unlike most other hull coatings this approach is entirely non-toxic.

The technology has been tested with good results in the laboratory and researchers are now working on reducing cost and longevity of the material which has already received serious interest from an industry keen to save millions on down time and fuel-drag.

Corvus Energy - Prinsesse Benedikte

At the end of July 2013, the 124-metre Prinsesse Benedikte - the largest hybrid vessel ever built, nicknamed the "Prius of the Sea" - is anticipated to go live with her new hybrid system on Denmark's Rřdbyhavn to Puttgarden route.

Powered by Vancouver-based Corvus Energy's advanced lithium polymer battery solution, it will reduce maintenance costs, fuel consumption, greenhouse gas emissions and noise production, while increasing revenue and technical efficiency. If it floats, and we're certain it will, the Prinsesse Benedikte will set the benchmark for innovation in hybrid passenger vessels.

DNV & PSE - On-board CCS

In February 2013 Det Norske Veritas (DNV), and Process Systems Enterprise Ltd. (PSE), announced that their joint Maritime CCS (carbon capture and storage) research and development project successfully developed a concept design for on-board chemical CO2 capture.

The results show that the concept is technically feasible and capable of reducing ship CO2 emissions by up to 65%. For a VLCC tanker, this could correspond to capturing more than 70,000 tonnes of CO2 per year, directly transforming emissions to a tradable product. Financed by the UK's Technology Strategy Board and the Research Council of Norway under the EUROSTARS initiative, the design captures liquid CO2 until it can be discharge into transmission and storage infrastructures at the next suitable port.

Sky Sails - Wind Propulsion

Consisting of three main components: a towing kite with rope, a launch and recovery system and a control system for automated operation, Sky Sails patented design makes use of the cheapest and most powerful source of energy at sea - the wind.

So persuasive is the potential of this particular technology that for the first time wind propulsion will be taken into account when computing the Marine Environment Protection Committee's Energy Efficiency Design Index (EEDI) for 2013.

Maersk - Triple E

Launched in July 2013 in Okpo, South Korea the Mćrsk Mc-Kinney Mřller, is the largest ship ever built. The first of the Triple- E class, the vessel sets new standards in the container industry, not only because of its epic size, but also because of a unique design which ensures the vessel emits 50% less CO2 per container moved than the current average on the Asia-Europe route.

The Triple-E will also consume approximately 35% less fuel per container than comparable ships, a true feat of sustainability design and engineering.
GREEN BEFORE HIS TIME: The ultimate green and possibly the first ever Zero Carbon ship. LEFT: Debut of the SolarNavigator MkI SWATH model exhibited in London December 1994 to January 1995 at Earl's Court. Dozens of visitors signed a book recording their comments on the project. RIGHT: Eastbourne Arndale shopping centre, exhibited in the summer of 1995.
SHIP TECHNOLOGY.COM CONTACTS
Europe Atlantic Offices
John Carpenter House
John Carpenter Street
London EC4Y 0AN
United Kingdom
Tel: +44 207 936 6400
GREEN SHIP - Participation of foreign countries:

Australia, Austria, Belgium, Brazil, Canada, China, Cyprus, Denmark, Finland, France,
Germany, Hong Kong, India, Indonesia, Israel, Italy, Japan, Korea, Malaysia, Mexico
Maldives, Netherlands, Norway, Oman, Philippines, Poland, Romania, Russia,
Singapore, Spain, Sri Lanka, Sweden, Switzerland, Taiwan, Thailand, Turkey, UAE, UK,
USA, Vietnam
LINKS:
http://www.informamaritimeevents.com/event/greenshiptechnology
http://viewer.zmags.com/publication/f5def278#/f5def278/22
http://www.londonboatshow.com/2014/show_info/getting_to_the_show.aspx
http://www.maritimeindustries.org/Events/KORMARINE-2013/10726
http://www.maritimeindustries.org/Home
http://www.britishmarine.co.uk/
http://www.ifbso.com/index.php/home
http://www.internautica.net/