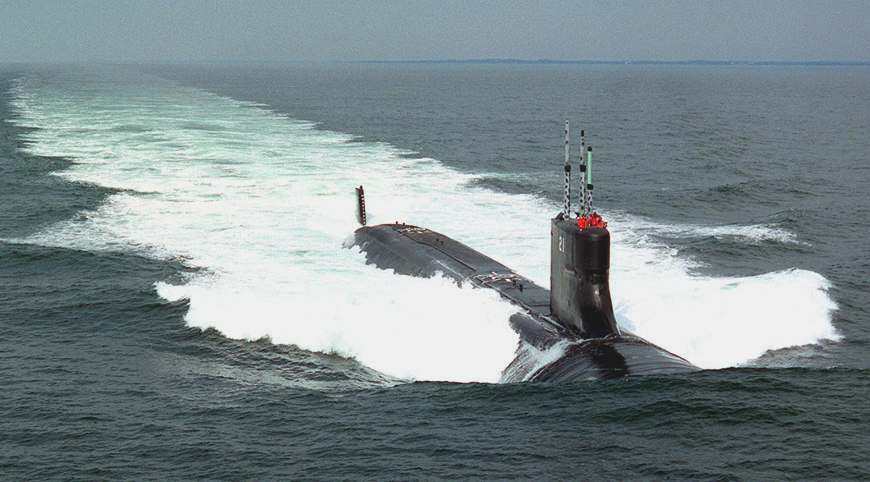 The USS Virginia-class nuclear submarines are the United States newest and most advanced submarine. The first Virginia slipped beneath the waves just eight years ago and only nine vessels have been completed. They take more than five years to build and run about $2.4 billion apiece. The Virginia-class submarine is a new breed of high-tech post-Cold War nuclear subs. The submarines are nearly 400 feet long and have been in service since 2003.

The ships were designed to function well in both deep sea and low-depth waters. So far, ten have entered service, the latest being USS North Dakota.

A pump-jet propulsor replaces the conventional propeller and makes the sub much quieter and more stealthy. This design subpropul cuts back on corrosive damage. The engine room, near the sub's stern, is the place where power from the SG9 nuclear reactor core drives the ship to nearly 32 mph when it's submerged.

Submariners eat well – the quality of the food is designed to offset the stress and burden of living underwater for months at a time. As one sailor said, "It's like having comfort food 24-hours a day.

The command center on the Virginia subs are much more spacious compared previous submarines. The command center doesn't have to be directly under the deck of the ship in the Virginia-class subs because there isn't a periscope. The monitor the Commander uses is the sub's "periscope" – a state-of-the-art photonics system, which enables real time imaging that more than one person can see at a time.sub467

The Virginia eliminates the traditional helmsman, planesman, chief of the watch and diving officer by combining them into two stations manned by two officers. The subs are equipped with a spherical sonar array that scans a full 360-degrees.
DECEMBER 2013
The U.S. Navy has awarded General Dynamics Electric Boat a $121.8 million contract modification to buy long lead-time material for three Virginia-class submarines, SSN-793, SSN-794 and SSN-795. Electric Boat is a wholly owned subsidiary of General Dynamics.
The contract provides funding for steam and electrical-plant components, main propulsion unit and ship-service turbine generator sets, as well as miscellaneous hull, mechanical and electrical-systems components to support construction of the submarines.
With the modification, the contract has a value of $716.5 million. It was awarded initially in April 2012.
Recognized as a model defense-acquisition program for its technical excellence and schedule performance, the Virginia-class submarine program provides the Navy with the capabilities required to dominate both the open ocean and the littorals. In partnership with the Navy, Electric Boat is successfully pursuing its goal to reduce ship costs without decreasing capabilities through overall efficiency improvements, decreased ship-construction labors costs and shortened ship-construction cycle times.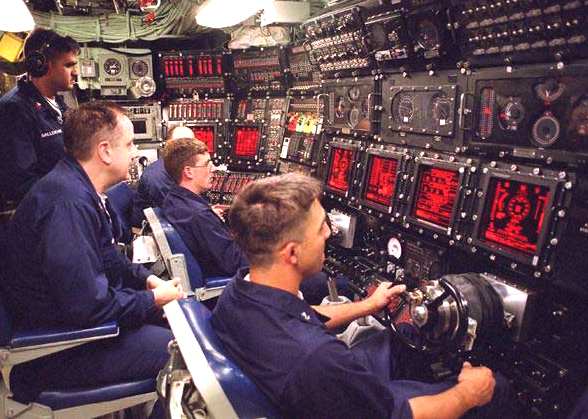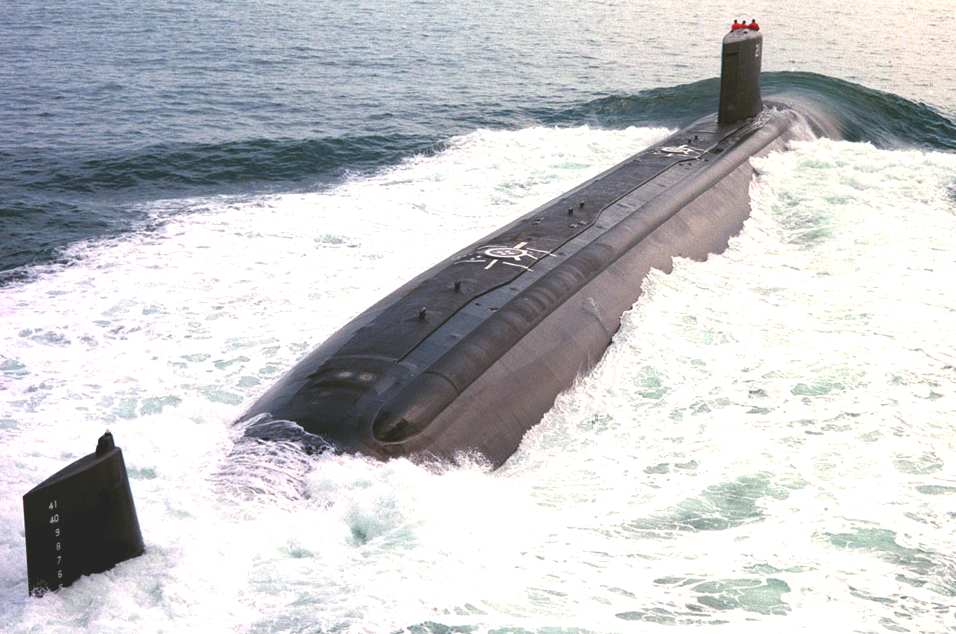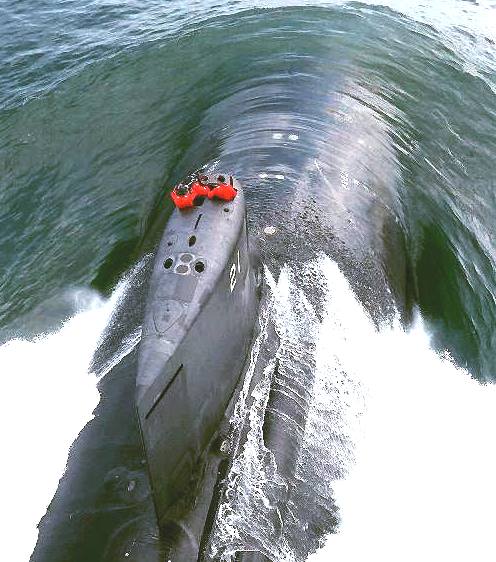 LINKS & REFERENCE
http://www.naval-technology.com/projects/seawolf/
http://www.tonyrogers.com/weapons/seawolf.htm
http://blog.washingtonpost.com/citizen-k-street/chapters/chapter_14/
http://en.wikipedia.org/wiki/Seawolf-class_submarine
List of sunken nuclear submarines
http://www.military-today.com/navy/seawolf_class.htm
http://battlepirates.wikia.com/wiki/Hulls
SUBMARINE INDEX
Alvin DSV - Woods Hole Oceanographic Institution
HMS Astute 1st of Class BAE Systems
HMS Vanguard- Trident
INS Sindhurakshak - explosion & sinking
Lusitania - Torpedo attack
Nuclear submarines lost at sea
Predator - Covert submarine hunter/killer
Seawolf - Autonomous wolf pack deployment of Predator mini-subs
Torpedoes - UUV anti submarine weapons
U20 - Kapitan Leutnant Walther Schwieger
USS Bluefish WWI submarine
USS Bluefish - Nuclear submarine
USS Jimmy Carter - Seawolf class fast attack nuclear submarine
USS Nautilus - 1st nuclear submarine & subsea north pole passage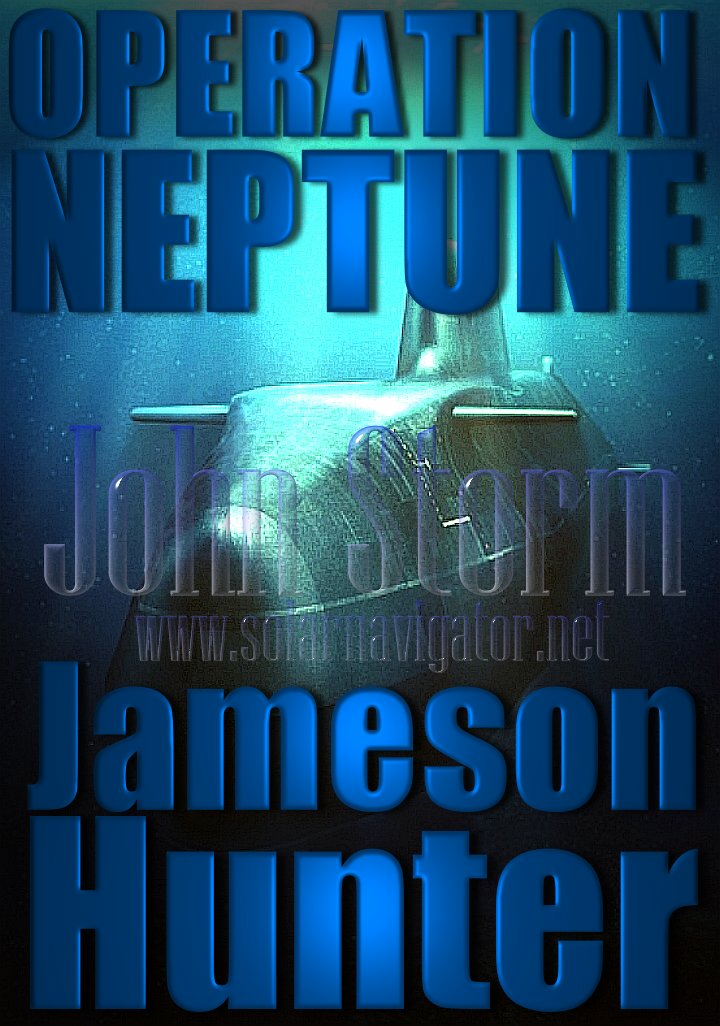 FICTION Operation Neptune - An advanced nuclear submarine is hijacked by environmental extremists intent on stopping pollution from the burning of fossil fuels. The extremists torpedo a number of oil wells as part of a campaign to cause energy chaos, with bigger plans to come. If you enjoyed Under Siege or The Hunt for Red October, this is a must for you.