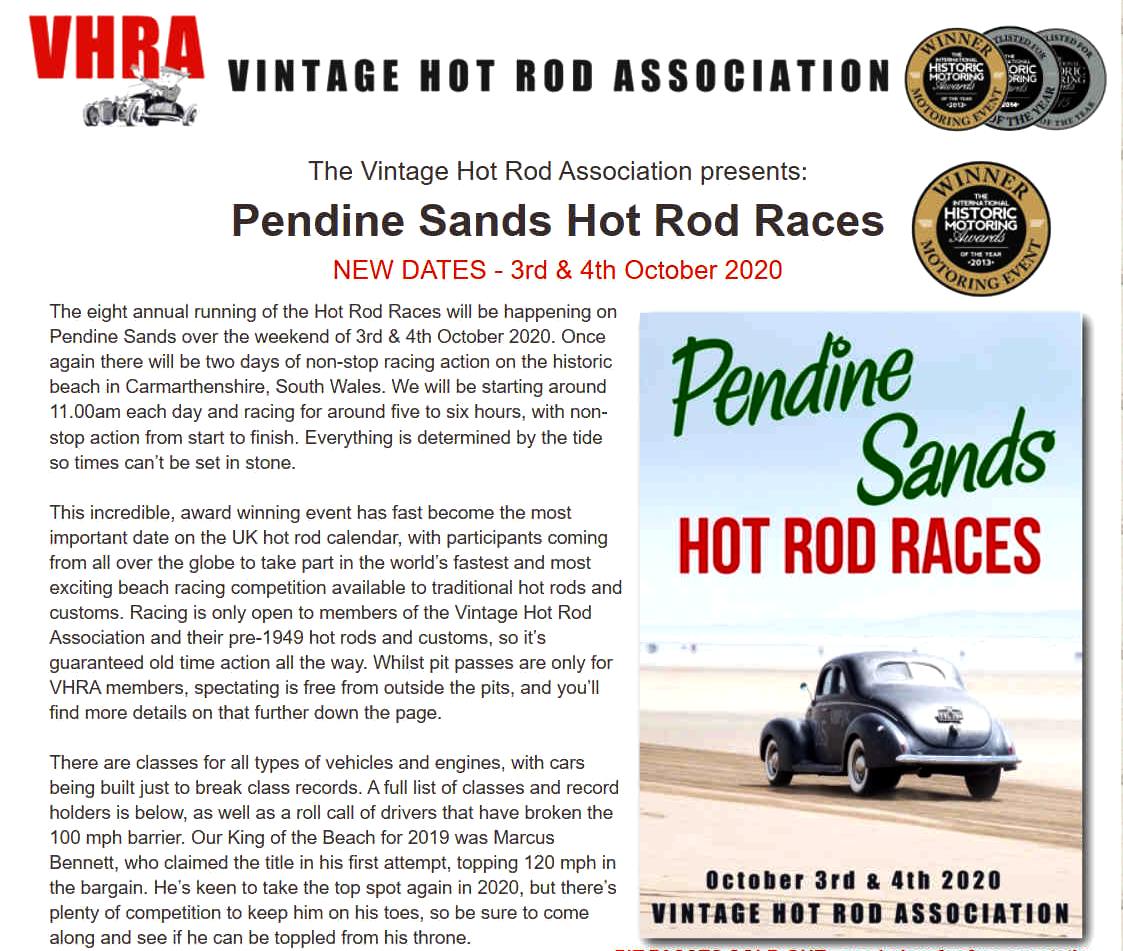 Pendine Sands is a sandy stretch of beach in Carmarthen Bay. The location was made famous by a series of land speed record breakers, such as Parry Thomas in his chain driven car named Babs. Sir Malcolm Campbell was also drawn to what is now mostly a holiday location, with mobile homes for self catering families.
Pendine village in Carmarthenshire is located at the western end of the worlds famous Pendine Sands. The beautiful beach stretches for 7 miles from Gilman Point to Ginst Point. In the early 1900s the sands were used for car and motor cycle races. The firm flat surface of the beach created a race track that was better than many major roads of the time. In the 1920s the sands became the venue for record breaking speed attempts.
For those wishing to stay nearby there are a number of options:
1. Parkdean Caravan Park across the road is very close to the beach. Book online or call 0344 335 3580. Bookings are done on a short break basis and start from around £250 for a 6 berth caravan. Check out their website for details.
2. There are also hotels and B&B's in the area, just search on Google for more details. Alternatively, contact Carmarthenshire visitor information on 01267 231557, or by email to carmarthentic@carmarthenshire.gov.uk.
The beach is now used by the Vintage Hot Rod Association for runs of customised hot-rod cars that are based on classic vehicles.
VINTAGE HOT ROD ASSOCIATION
The eight annual running of the Hot Rod Races will be happening on Pendine Sands over the weekend of 3rd & 4th October 2020. As before, this will be two days of non-stop racing action on the historic beach in Carmarthenshire, South Wales. The fun starts from around 11.00am each day and racing for around five to six hours, with action from start to finish. Everything is determined by the tide, so times can't be set in stone.

This award winning event has fast become the most important date on the UK hot rod calendar, with participants coming from all over the globe to take part in the world's fastest and most exciting beach racing competition available to traditional hot rods and customs.
Racing is only open to members of the Vintage Hot Rod Association and their pre-1949 hot rods and customs, so it's guaranteed old time action all the way. Whilst pit passes are only for VHRA members, spectators can watch free from outside the pits.

There are classes for all types of vehicles and internal combustion engines, with cars being built just to break class records. A full list of classes and record holders is seen on this page, as well as a roll call of drivers that have beat the 100 mph barrier.
King of the Beach for 2019 was Marcus Bennett, who claimed the title in his first attempt, topping 120 mph into the bargain. We've heard that Marcus is keen to take the top spot again in 2020, but there's plenty of competition to keep him on his toes. This is certainly a series of races to see who comes out on top to sit on the throne for another year.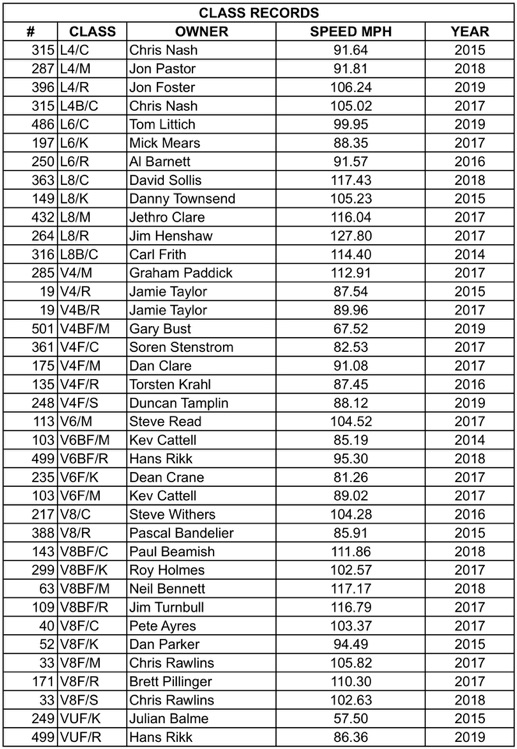 VINTAGE RACING CLASSES
V - Vintage - Pre 54 engines, inclusive of all Ford flathead V8's
L - Late - 1954 and later engines

4 - 4 Cylinder
6 - 6 Cylinder
8 - 8 Cylinder
U - Unlimited Cylinders

B - Blown - Supercharger or Turbo

F - Flathead - ALL valves in block, no OHV conversions

R - Roadster - Open top factory cars. Roof chops allowed, top must be down.
C - Closed Car - Fixed roof factory cars. Roof chops allowed.
M - Modified - Open top special & shortened bodies, including non-factory bodies.
S - Streamliner - Closed car special & shortened bodies, including belly tanks and non-factory bodies.
K - Full Body - Factory cars post 1934. All body styles, roof chops allowed.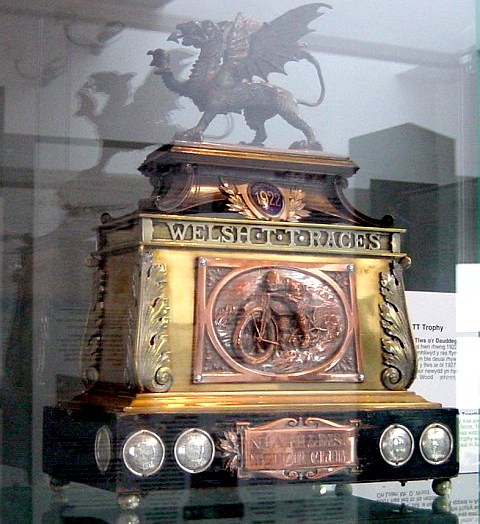 CONTACT VHRA
2 Dinsdale Close
Colchester, Essex
CO4 3AU
Email: info@vhra.co.uk
Mobile: 07734 424286
MALCOLM CAMPBELL
Sir Malcolm Campbell was attracted to this promising destination to race his blue painted steeds named: Blue Bird after he'd seen a play by Maurice Maeterlinck, that inspired him to repaint the Sunbeam he'd just purchased for his next race. Thanks to the superb designs of Reid Railton, speed records were set here that have, along with many other famous speedsters inspired new generations to pen a design or two.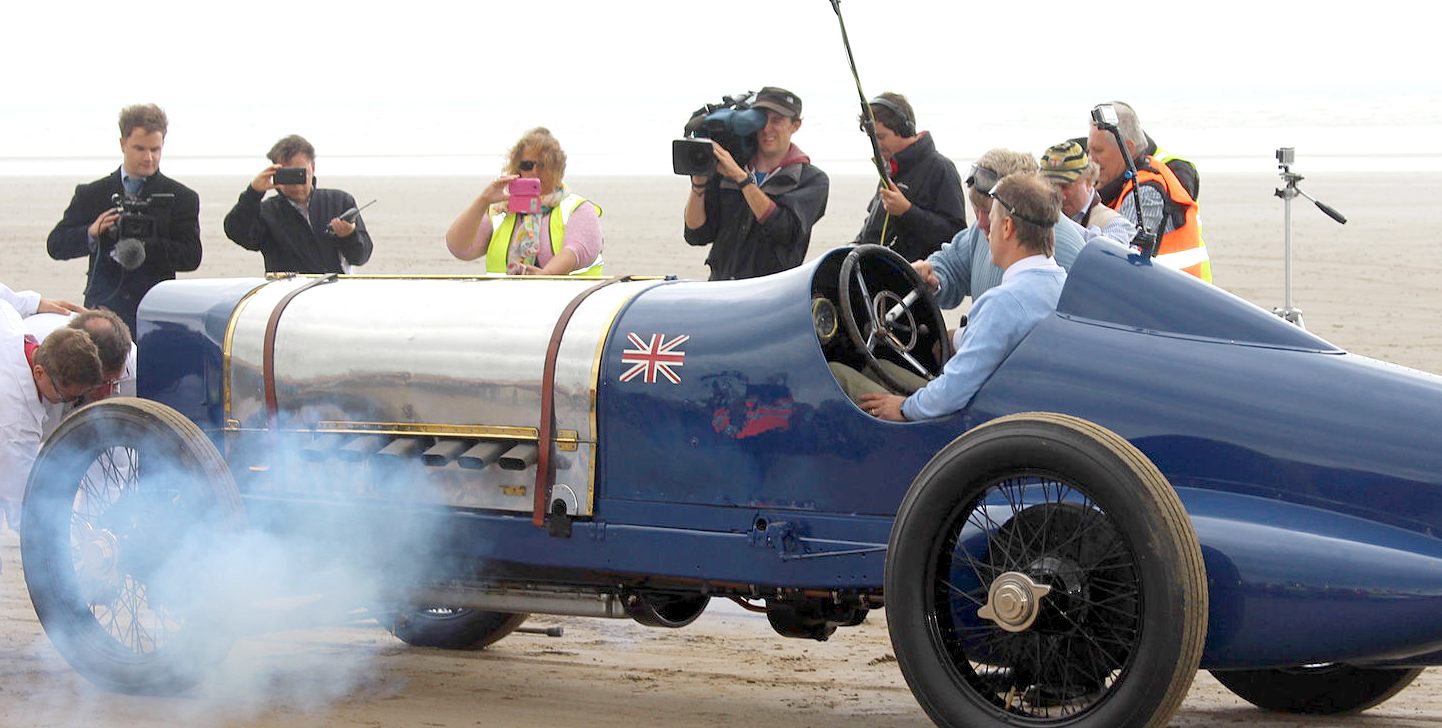 A BIT OF HISTORY

For a short period in its history Pendine was at the centre of attempts at the World Land Speed Record. Between 1924 and 1927, the record was chased, won and held here. The sands were seven miles long. They were hard and flat. They could support large vehicles. Then Pendine and Southport Sands were the only suitable places in the country to try for the record.
Even so, it was still dangerous to travel on them at high speeds. Malcolm Campbell was the first to try Pendine. In September 1924 in he succeeded in his Sunbeam Bluebird with a new record of 146.16 mph for the measured mile. He returned in July 1925 and with the same car set the record at 150.766 mph.
In October 1925 John Godfrey Parry Thomas came with his car Babs. The car had a 27 litre Liberty aeroplane engine under the bonnet. The weather was against him and he left frustrated. He returned with Babs in April 1926. He took the record at 168.07 mph on Tuesday 27th April. The following day after adjusting the carburettors he pushed the record to 170.624 mph for the mile.
Then it was Campbell's turn again. He came back with his new car, the Napier Campbell Bluebird. In February 1927 he regained the record with a speed of 174.223 mph. Thomas returned with Babs. He died when Babs crashed on 3rd March 1927, while trying to get the record back. Days later Segrave reached over 200mph at Daytona. Pendine was not suitable for these speeds and the competitors moved on.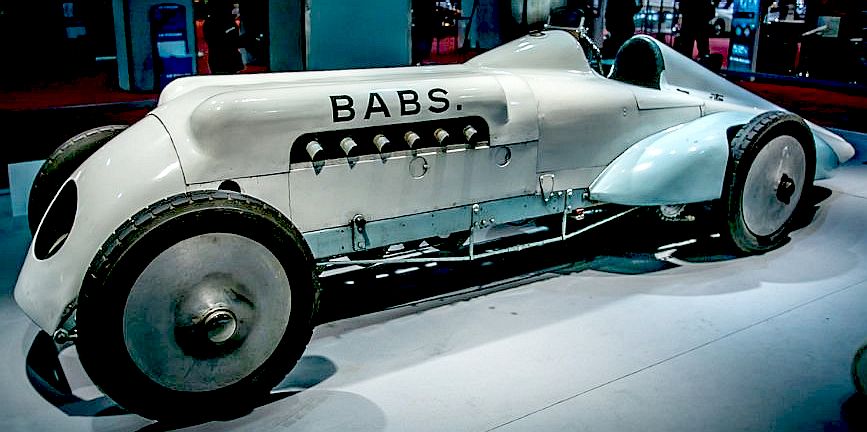 Thomas Parry christened his car 'Babs' and after carrying out considerable amount of work took it to Pendine for a crack at the land speed record. This was in October 1925 but the weather precluded any chance of a record breaking run. In April 1926 Babs was transported back to Pendine at Shell-Mex's expense for another attempt. After a couple of warm-up runs Parry-Thomas achieved a speed of 169.30. A day later he pushed the record over the 170 mph mark. Campbell was among those who sportingly congratulated Parry-Thomas and, in the nature of the challenge, he prepared his own car for another attempt on the record. In January 1927 Malcolm Campbell achieved a top speed of 174.883 mph.
The last attempt to break it at Pendine was in 1927 when Guilo Foresti in a straight eight, 10 litre supercharged Djelmo racing car tried. He crashed, failed, lost his hair, but lived. In 1932 Captain George Eyston took the British record for cars in the 500-750cc class. Eyston achieved a speed of 116.89 mph in the MG EX127. Eyston went on to hold the World Land Speed Record, but sadly not at Pendine.
Attempts were made to take the World Record for a motorcycle. In the 1950's George Brown tried. He reached 150 mph on a 998 cc Vincent based "Nero". It was fast but not fast enough. Bob Berry also tried for this record. He came several times to Pendine between 1949 and 1961. Lying prone on the bike he reached 186 mph.
He then added a streamlined shell. He crashed, failed and broke a collar bone at 167 mph. Other record breakers, such as Barry Bowles, Alan McFazdene and blind driver Peter Wood have come to Pendine to break particular records. Some failed and some succeeded. More will try in the future. It is easy to underestimate how dangerous it is driving on sand at speeds well over 100 mph.
Guy Martin broke the Land Speed record for a cycle, clocking 112mph on Pendine Sands in 2015
On 7 May 2015, Idris Elba broke the historic 'Flying Mile' Record, originally set by Malcolm Campbell, in a Bentley Continental GTSpeed.
In 2019 Zef Eisenberg set a new record of 210.332 mph (338.497 km/h) in a modified Porsche 911. He broke the records for flying mile and flying quarter on the same day.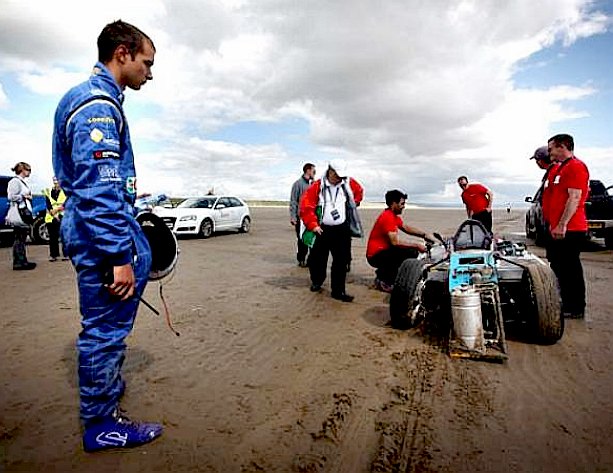 Telegraph 15 August 2011 - Driver Joe Wales (L) looks at the Bluebird car after it veered off course and crashed during an attempt on the British electric land speed record on Pendine Sands in Wales. The driver was unhurt. Joe and his father, Don Wales, come from a famous family who have been setting land and water speed records since 1924. He is the great grandson of Sir Malcolm Campbell. Don held the UK record of 137 miles an hour after a run at Pendine Sands in 2000, that record was broken by Ecotricity's converted Lotus in 2012, and then again by Lord Drayson's McLaren in 2013. These are only British LS records. The outright LS record for EVs is held by the Buckeye Bullet in the USA, set on the Bonneville Salt Flats.

BATTERY ELECTRIC

In June 2000 Don Wales, grandson of Malcolm Campbell (nephew of Donald Campbell) set the United Kingdom electric land speed record at Pendine Sands in Bluebird 2, achieving a speed of 137 mph. In 2011, his son Joe crashed in his dad's car. Since when the father and son team have been absent from the course.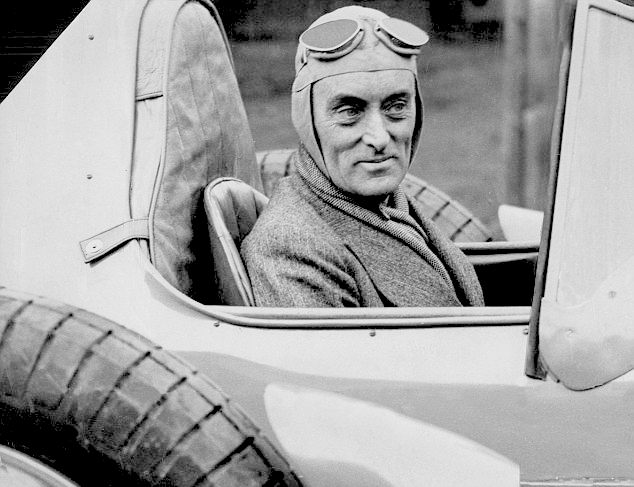 Sir Malcolm Campbell and Reid Railton's designs for the Napier Lion and Rolls Royce engined Blue Bird LSR cars in the 1930s, made Pendine Sands famous. Sir Malcolm also raced at Daytona Beach and other historic venues, including Bonneville.
LINKS & REFERENCE
https://en.wikipedia.org/wiki/Pendine_Sands
http://vhra.co.uk/VHRA/Pendine_Sands.html
http://www.pendinesands.org/
https://www.parkdeanresorts.co.uk/location/wales/pendine-sands/
A - Z OF WORLD FAMOUS RACING CIRCUITS
Aintree

Autódromo Internacional Nelson Piquet

Autódromo José Carlos Pace (Brazil)

Barcelona-Catalunya, Circuit de

Bathurst (Australia)

Bremgarten Circuit

Donington Park

Fuji Speedway

Knockhill

Korea International Circuit

Laguna Seca (CA, USA)

Mallory Park

Nurburgring [Nordschleife] (Germany)

Oulton Park

Santa Pod Raceway

Sebring International Raceway

Spa Francorchamps (Belgium)

Suzuka Circuit

Thruxton

Zandvoort, Circuit Park

Zeltweg (Austria - Red Bull)

SMART-CHARGER - Potentially the world's fastest electric car powered by hydrogen energy cartridges and fuel cells. This streamliner is theoretically capable of 400mph using the latest production electric motors, but is designed to beat Ford's 207mph, at Pendine Sands in the UK and then 300mph at the Bonneville Salt Flats in the USA. Featuring built in energy cartridge refuelling, as per the Automated and Electric Vehicle Act 2018, and charged using renewable solar energy. A project to celebrate the banning of petrol and diesel cars in Europe and the UK from 2030 - fingers crossed.