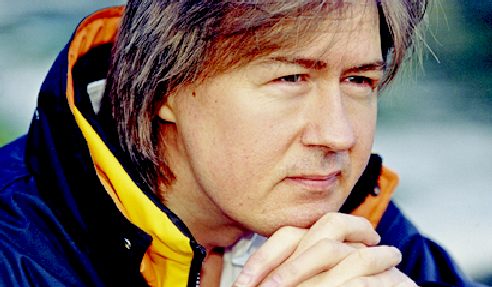 JUNE 2014
Quicksilver is said to be the largest and heaviest boat ever to contest the World Water Speed Record, and by far the most powerful. The machine is also unique in WSR circles in being a "four pointer" – meaning that when it is planing, it will ride on four planing surfaces. All of the previous planing craft designed for contesting the World Water Speed Record were three-pointers.
The Quicksilver team believe that the four-point configuration will be inherently more stable than a three-point design. Proving that theory can only be answered when Quicksilver takes to the water at speed as part of the research programme that underpins the project.
The Quicksilver project is managed by Nigel Macknight. The design was initially based on concepts for a rear-sponsoned configuration by Ken Norris, who had worked with the Campbells on their 'Bluebird' designs. As the project progressed it became clear that a different concept would be required. Ken Norris left the Quicksilver project and the design of the boat changed to the final front-sponsoned configuration in order to assure proper static and low-speed buoyancy and high-speed stability. Nigel Macknight has emphasised that though the design has changed significantly much of Ken Norris's design remains along with the inspiration that began the project.


Quicksilver's design is of modular construction with the main body consisting of a front section with a steel spaceframe incorporating the engine, a Rolls-Royce Spey Mk.101, and the rear section a monocoque extending to the tail. The front sponsons are also modules, one of which contains the driver, an unbalanced arrangement that is hard to come to terms with.
Before his passing Ken Norris said to our IP consultant that for the K7 they adhered to the rule that there should be no aerodynamic aids. He went on to say that rules are meant to be broken and the system adapts. The distinct impression was that Ken wished he'd ignored that particular rule and we hope that Nigel's team follow their instincts where common sense dictates.

Current work includes sample testing of bonded structures to aid design of the horizontal struts that attach the sponsons to the main hull. This includes conducting test cycles with the samples fully submerged underwater.

The current plan is to fit the rear hull section (stern module) followed by both sponsons in preparation for the first trials on water. In this initial waterborne form, the craft will be known as Quicksilver Dash 1 and speeds will be limited to 200 mph.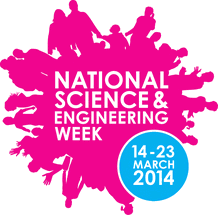 SPECIFICATIONS
Displacement: 3.5 tonnes
Length: 11.8 metres
Beam: 3.435 metres
Height: 3.038 metres
Structure: Aluminium, high-tensile steel, marine timber and composites
Engine type: Rolls-Royce Spey Mk.101 low-bypass turbofan
Rated output: 11,030 pounds static thrust at sea level (approx. max. 10,000 horsepower)
Fuel capacity: 277 litres
Fuel type: Kerosene
Maximum fuel consumption: One litre per second at full power
Electrical system: 24-volt DC
SPEED ESTIMATES
Speed record (average of two runs): 330 mph
Peak speed on record runs: 350 mph
Theoretical maximum design speed: 400 mph
SALFORD UNIVERSITY - Salford's role is to test the design for pitch, yaw and roll - meaning that when Quicksilver approaches the record speed of 317mph, it won't veer off course or flip like Bluebird. Using the university's wind tunnel facilities, the team from the School of Computing, Science and Engineering is helping the British Quicksilver team test the aerodynamics of their craft. The current record was set in 1978 by Australian Ken Warby and Quicksilver are aiming to reach 330mph. But, as Salford project leader Dr Thurai Rahulan explained, there is more than just national pride at stake. He said: 'Our students are getting hands-on experience at the cutting-edge of aeronautical design by doing their own calculations on the project. 'We're also looking at how we can use our new understanding of forces and the technology to benefit ordinary passenger craft. 'The results can make ferries and other ships more efficient and able to achieve higher speeds using the same or less fuel.'


Quicksilver team leader Nigel McKnight, who will be driving the boat during the record attempt, said: 'This will be the culmination of 20 years of planning for me and so it is vital that the boat is made as safe as possible. 'Salford's work in aeronautical engineering has a fantastic reputation and we are extremely grateful for their help.'
BEGINNINGS - Reported Monday, 1 October, 2001 Rivals prepare for speed challenge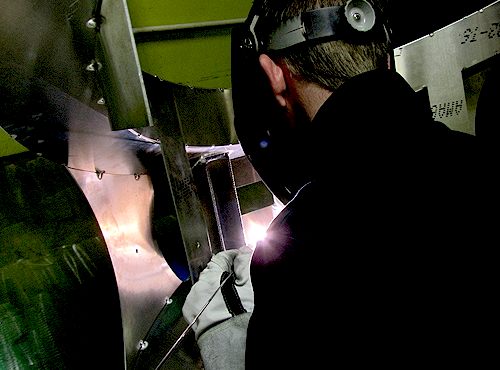 SPONSORS A-Z LISTING OF PARTNERS & ASSOCIATES
LINKS:
Quicksilver - 01 Oct 01 | UK Quicksilver aims for speed record
http://www.solarnavigator.net/quicksilver_water_speed_record.htm
Famous record holders