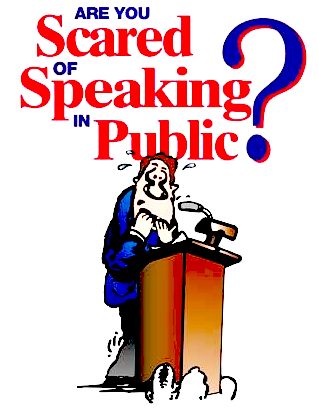 Click on the picture above to see details of the 2014 event in Kuala Lumpur
OVERVIEW
Toastmasters International (TI) is a not for profit educational organization that operates clubs worldwide to help members improve their communication, public speaking, and leadership skills. Through its thousands of member clubs, Toastmasters International offers a program of projects designed to help people learn the arts of speaking, listening, and thinking. A Toastmasters meeting is a learn-by-doing workshop in which participants hone their speaking and leadership skills in a friendly, no-obligation, atmosphere. There is no instructor in a Toastmasters meeting. Members evaluate one another's presentations. Feedback from each other is a key part of the program's success.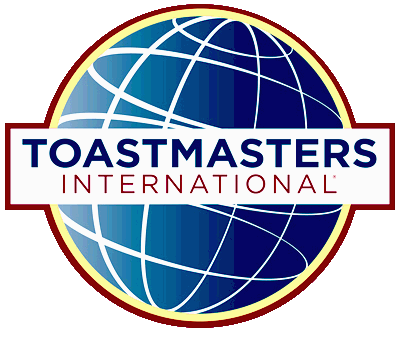 84th ANNUAL INTERNATIONAL CONVENTION - AGENDA
Wednesday, August 12, 2015

Event

Time

Location

Board of Directors Briefing


Leading and Learning Opportunities
Thursday, August 13, 2015

Event

Time

Location

5:00 p.m. to 7:00 p.m.
7:30 p.m. to 9:30 p.m.


Augustus I, II, III, IV, V, VI | Milano I, II, V & VI

Augustus I, II, III, IV, V, VI
Augustus I, II, III, IV, V, VI

Friday, August 14, 2015

Event

Time

Location

2:00 p.m. to 3:30 p.m.
3:45 p.m. to 4:45 p.m.
5:00 p.m. to 9:00 p.m.


Octavius Ballroom
Octavius Ballroom
Augustus I & II

Saturday, August 15, 2015

Event

Time

Location

World Championship of Public Speaking

President's Inauguration Reception

President's Inauguration and Celebration

FEATURED SPEAKERS
.

.

.

.

Keynote Speaker - Patricia Fripp, CSP, CPAE

Under the Magnifying Glass: Good to Great on STEROIDS

Patricia Fripp is an award-winning keynote speaker, business presentation expert, sales presentation skills trainer and celebrity speakers. Meetings & Conventions magazine named her "One of the 10 most electrifying speakers in North America."

Education Sessions - Judy CarterJudy Carter

The Message of You: Finding Extraordinary Stories in an Ordinary Day

Judy Carter discovered that the messes in her life were great comedy material. As a child with a speech impediment, she found a way to turn being laughed at into a standup career. She has performed on over 100 TV shows.

Tim Gard, CSP, CPAE - Laughter Becomes You

Tim Gard is a tears-in-your-eyes funny keynote speaker who teaches people to be more resilient and resourceful. He coaches businesses on how to enhance productivity and employee enthusiasm. He is a Certified Speaking Professional (CSP).

Darren LaCroix, CSP - Under the Magnifying Glass: Good to Great on STEROIDS...in action!

Through his live workshops and online programs, Darren helps speakers connect deeply with their audiences. He is the founder of StageTimeUniversity.com, the ultimate online programs for presenters.
.

.

.

Alex Malley - Life Is Too Short for Fear and Embarrassment

Alex Malley is a visionary and free spirit when it comes to leadership.

He the chief executive of the multinational organization CPA Australia (19 offices globally and more than 150,000 members in 120 countries).

Marilyn Tam - Leadership Excellence, How You Can Achieve It

Marilyn Tam, is a speaker, author, consultant, board certified executive and corporate coach, CEO of Marilyn Tam & Co. and founder and executive director of Us Foundation.

Club Leadership - Dana-LamanDana LaMon, DTM, AS

A professional speaker for 24 years, Dana LaMon has given presentations for training programs, conferences and conventions. He has presented keynotes for organization such as Optimist, Kiwanis, National Public Employers Labor Relations Association.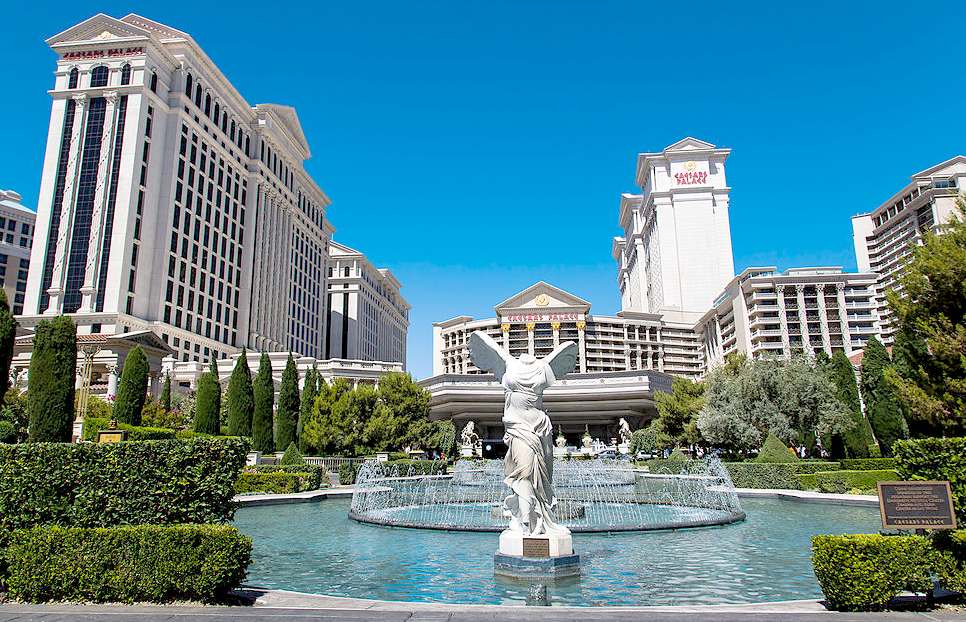 Caesars Palace
INTERNATIONAL SPEECH CONTEST

The International Speech Contest is an annual Toastmasters contest that runs through all levels of the organization. Starting with club-level contests in the early months of the year, contestants proceed through higher levels until reaching the finals at the Toastmasters annual conference. Winners of this contest are awarded the title "World Champion of Public Speaking." Competitors from Toastmasters clubs from all over the world enter this contest; however, members of clubs outside of districts are ineligible to participate.

Participants in the International Speech Contest are required to have completed a minimum of six speech projects toward their Competent Communicator award before the club contest, and must create substantially original speeches for the final International level competition. Speakers who plagiarize or otherwise make significant use of quotes in a contest speech are to be disqualified.
CONTESTS

Each district runs an International Speech contest, plus up to three other contests out of a list of four (Humorous, Tall Tales, Table Topics, and Evaluation). All contest are governed by an official speech contest rulebook, updated each calendar year by Toastmasters International.

Competitions allow members to practice their communication skills under demanding conditions, view the efforts of skilled members of other clubs, and provide entertainment during business meetings or dinner functions. The winner of each of the four main club contests proceeds to the next level of competition—an area contest; the winner of the area contest goes on to the division contest; the winner of the division contest goes on to the district contest. Most contests stop at the district level. The one exception is the International speech contest, which continues to the semi-finals, with those winners competing in the World Championship of Public Speaking (WCPS).

Contest speeches are timed, with the timings for the five official contests set out by Toastmasters International. Contestants whose speeches are under time or over time by more than thirty seconds are disqualified (the impromptu speech contest does not allow an under-time grace period) ; however, in case of a technical problem with the timing equipment or lights, contestants are given an additional thirty seconds before being disqualified.

Each contest has its own rules regarding content and contestant evaluation. In the International Speech Contest, the contestant selects the subject and type of speech to give, and the speech is judged on the overall presentation using a point system for various categories of skills. In a Humorous Speech Contest the speeches are judged using a different set of categories, which include how well humor was used. In a Tall Tales Contest, judging is based on speaking skills and use of exaggeration for humorous effect. In an Evaluation Contest, a test speaker (sometimes called a model speaker or a target speaker) gives a speech, and then all of the contestants leave the room, returning one at a time to evaluate the same speech. In the Table Topics Contest, contestants are led into the room one at a time and presented with a topic they have not previously been informed of and are judged on how well they respond; each contestant is given the same topic.

Judges - who are to be kept anonymous when practical - evaluate contestants with a rating system on a wide range of criteria based on the speech type. These rating scores are summed into a single score. The score is used to define a ranking of the top three candidates. A Borda count is used to determine the winner from the rankings. Each contest has a special tie-breaking judge who ranks all candidates; this ranked list is used to break any ties in the contest.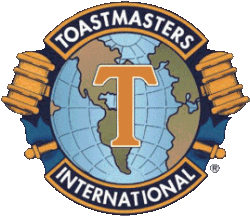 Typical Toastmasters meeting hall (UK) and podium speaker (Ireland)

MEMBERSHIP

As of 2013, there are more than 292,000 members and over 14,350 clubs in 122 countries. Membership in the US grew by 3.3% in 2012-2013 and continues to grow rapidly in many other nations. Toastmasters members belong to local clubs, which generally have between 10 and 40 members, with 20 members being a typical size. The local clubs meet on a regular basis for members to practice various skills useful in public speaking, including giving speeches, speaking extemporaneously, listening, and providing each other with feedback and evaluation. Some clubs meet monthly, some meet twice a month, and some meet weekly.

Membership is open to all people ages 18 and above wishing to improve their communications and leadership skills. Youths interested in these skills are served through the Youth Leadership and Gavel Club programs.

Toastmasters International has a policy of non-discrimination based on age (except those persons under 18 years of age), race, color, creed, gender, national or ethnic origin, sexual orientation, or physical or mental disability. Although Toastmasters was initially formed as a male-only organization, membership was opened to women in August 1973. Certain clubs (referred to as "closed clubs" or "in-house clubs") organized within businesses restrict membership to people in the organization; this is the only restriction on membership permitted by the international organization.

Gavel Clubs (Toastmasters-sponsored groups for teenagers, prisoners, or other groups who may be ineligible for membership in Toastmasters International) may be set up upon request at schools and institutions to provide them with the Toastmasters experience. Other than the mix of membership and that no official Toastmasters titles such as CC, CL, AC, etc., will be awarded, the benefit received from a Gavel Club is essentially the same as that of a Toastmasters club.

Toastmasters also has a Youth Leadership program, which is an eight-session program that introduces school-age children to the art of public speaking. These Youth Leadership programs are conducted by members of Toastmaster Clubs in the local area. They allow active members who put in effort to gain confidence and expertise in the art of public speaking.

Some clubs are advanced clubs, with varying membership requirements. The most common is requiring members to maintain a dual membership with their home (non-advanced) club and to have earned a Competent Communicator (CC) award, but other examples include requiring members to have an Advanced Communicator (AC) or Distinguished Toastmaster (DTM) award, be a current district leader, have a strong interest in professional speaking, a specific interest in humorous speaking, etc.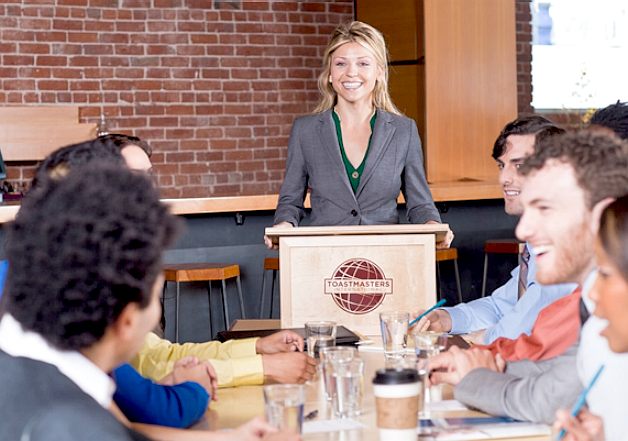 Friendly local clubs provide encouragement to speakers
LAS VEGAS STRIP

The Las Vegas Strip is a stretch of Las Vegas Boulevard South in Clark County, Nevada, internationally known for its concentration of resort hotels and casinos along its route. The Strip is approximately 4.2 miles (6.8 km) in length, located immediately south of the Las Vegas city limits in the unincorporated towns of Paradise and Winchester (however, the Strip is often referred to as being "in Las Vegas"). Most of the Strip has been designated an All-American Road, and is considered a scenic route at night. Many of the largest hotel, casino, and resort properties in the world are located on the Las Vegas Strip. Fifteen of the world's 25 largest hotels by room count are on the Strip, with a total of over 62,000 rooms.

One of the most visible aspects of Las Vegas' cityscape is its use of dramatic architecture. The rapidly evolving skyline and constant modernization of hotels, casinos, restaurants, residential high-rises, and entertainment offerings on the Strip, have established it as one of the most popular destinations for tourists in the United States, and the world.


CAESARS PALACE

Caesars Palace is a AAA Four Diamond luxury hotel and casino located on the Las Vegas Strip.

Caesars Palace is owned and operated by Caesars Entertainment Corporation and is located on the west side of the Strip, between the Bellagio and the Mirage. The hotel includes a convention facility of over 300,000 square feet (28,000 m2).

Caesars has 3,960 rooms in six towers: Augustus, Centurion (now Nobu), Roman, Palace, Octavius, and Forum. The Forum tower features guest suites with 1,000 square feet (93 m2) of space.

3570 Las Vegas Blvd South
Las Vegas, Nevada 89109
United States

Tel: (866) 227-5938
+1 702-731-7110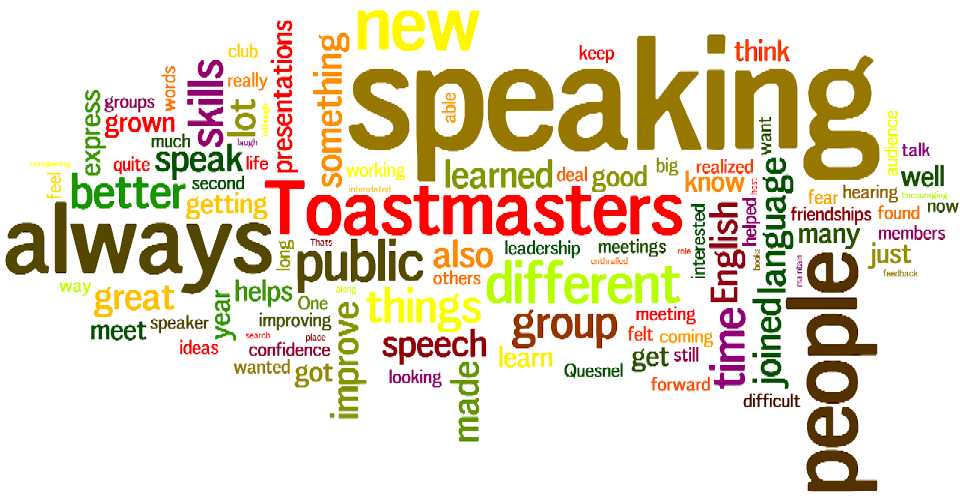 CONTACTS
Phone and Fax

Phone: 949-858-8255
6 a.m. to 7 p.m. Pacific Time, Monday-Friday, excluding holidays
Automated system:
949-835-1300

Fax: 949-858-1207


Mailing Address

Toastmasters International
P.O. Box 9052
Mission Viejo, CA
92690-9052
USA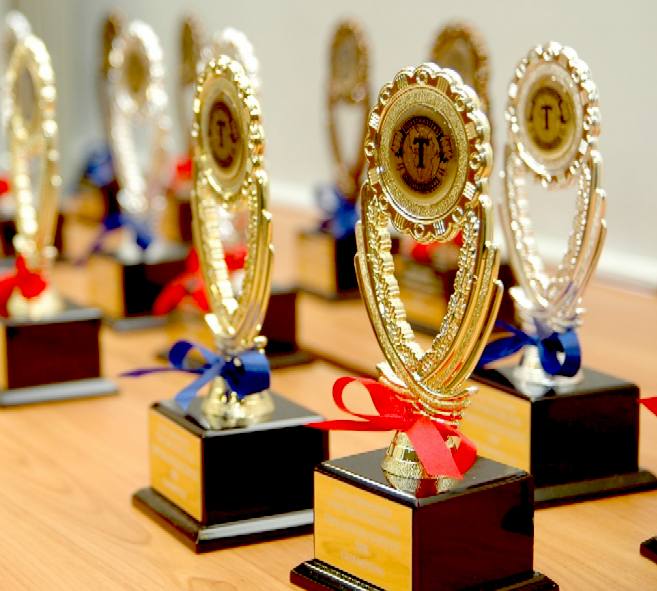 Trophies are presented in recognition of progress
LINKS & REFERENCE
Toastmasters Events 2015 International Convention
Meetup Nevada County Toastmasters
https://www.toastmasters.org/Events/2015-International-Convention
http://www.meetup.com/Nevada-County-Toastmasters/
http://toastmastersnevadacounty.org/
http://www.district39.org/
http://www.1stlondontoastmasters.com/
http://www.athenians.co.uk/
http://www.youtube.com/user/Toastmasters
http://www.thelondonspeaker.com/
http://www.toastmasters.org/
http://en.wikipedia.org/wiki/Toastmasters_International
https://en.wikipedia.org/wiki/Nevada
https://en.wikipedia.org/wiki/Las_Vegas
https://en.wikipedia.org/wiki/Caesars_Palace
https://en.wikipedia.org/wiki/Las_Vegas_Strip
https://www.caesars.com/caesars-palace
MLP London Bridge Toastmasters