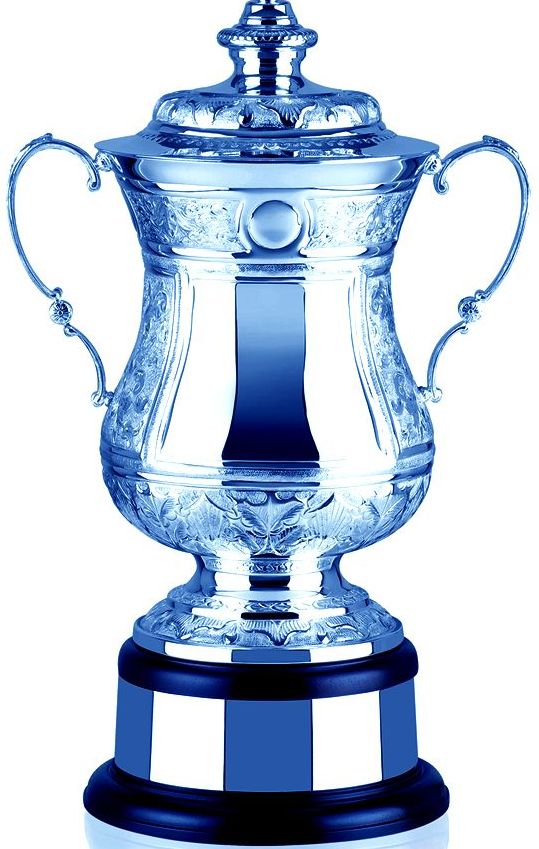 BLUE BIRD WORLD CUP™ TROPHY
The design of this magnificent trophy captures the free spirit of the blue bird in flight as depicted in our registered trade mark. Bluebird Marine Systems Ltd is donating this cup to the first series of events in recognition of the effort that each competitor will make in order to overcome some of the more arduous routes. The point scoring method used to calculate the winner of the outright Bluebird™ World Cup is a handicap system that rewards ingenuity and determination as much as technical achievement.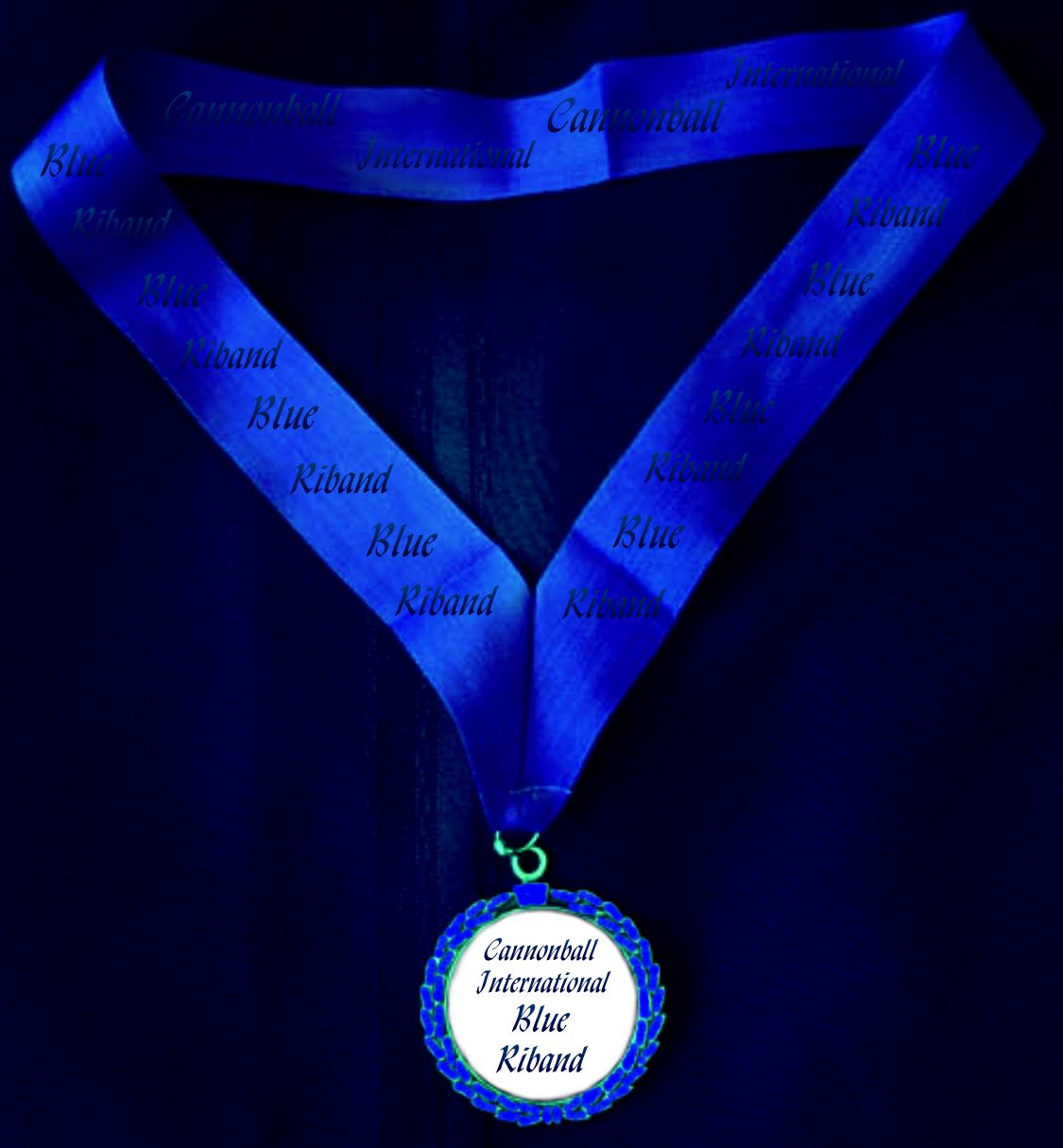 In addition to the Bluebird Trophy for the event winners in any one year, every entrant completing one of the recognized prestigious international series of courses, will qualify for a Blue Riband, or Ribbon (a medal hung on a blue ribbon made of silk) a mark of distinction and meritorious endeavor, which they might proudly display with any competing vehicle, team, corporate or other event, etc.
Sponsors or vehicle producers may also qualify for this accolade in gold, silver and bronze categories. BMS has commissioned an artist to design the ribbon and medallion. The above depiction is for illustrative purposes, until a design is approved. This is an automotive award that should not be confused with the marine trophy. The marine Blue Riband is a 4' high trophy (Hales Trophy) awarded to the fastest passenger ship to cross the Atlantic. The holder of the marine title is also able to fly a blue pennant to the rear of their ship.
WORLD CHAMPIONSHIPS

A world championship is a title commonly used to describe a variety of sports events across a number of sports and disciplines. As a general rule of thumb a world championships will be open to elite competitors from across the world, representing their nations, and winning such an event will be considered the highest or near highest achievement in the sport or contest, although there are exceptions to each of these elements in different sporting contexts.

The title is usually awarded through a combination of specific contests or, less commonly, ranking systems (e.g. the ICC Test Championship), or a combination of the two (e.g. World Triathlon Championship in Triathlon). This determines a 'world champion', who or which is commonly considered the best nation, team, individual (or other entity) in the world in a particular field, although the vagaries of sport ensure that the competitor recognized at the best in an event is not always the 'world champion' (see Underdog).

Certain sports do not have a world championship, instead they may organise a World cup competition, or they may organize both. Often, the use of the term cup or championship in this sense is just a choice of words. Some sports have multiple champions because of multiple organizations such as mixed martial arts, boxing and wrestling.

Certain sports do not have a world championships or a world cup as such, but may have one or several world champions. Professional boxing, for example, has several world champions at different weights, but each one of them is decided by a "title fight", not a tournament.

A certain number of sports hold world championships or world cups which are overshadowed, in terms of prestige, by the same events in the Olympic Games, the most prestigious multi-sports event.

Finally, certain professional sports do not have a world championship or world cup, but rather hold a series of events recognised as the elite level in their field (e.g. tennis has a series of four Grand Slam events recognised as the pinnacle of the game, in addition to key team events, world tour finals and the Olympic Games, but no world championship or world cup).

TROPHIES and CUPS

A trophy is a reward for a specific achievement, and serves as recognition or evidence of merit. Trophies are most often awarded for sporting events, from youth sports to professional level athletics. In many sports medals (or, in North America, rings) are often given out either instead of or along with trophies.

Originally the word trophy, derived from the Greek tropaion, referred to arms, standards, other property, or human captives and body parts (e.g. headhunting) captured in battle. These war trophies commemorated the military victories of a state, army or individual combatant. In modern warfare trophy taking is discouraged, but this sense of the word is reflected in hunting trophies and human trophy collecting by serial killers.

Trophies have marked victories since ancient times. The word trophy coined in English in 1550, was derived from the French trophée in 1513, "a prize of war", from Old French trophee, from Latin trophaeum, monument to victory, variant of tropaeum, which in turn is the latinisation of the Greek τρόπαιον.

In ancient Greece, trophies were made on the battlefields of victorious battles, from captured arms and standards, and were hung upon a tree or a large stake made to resemble a warrior. Often, these ancient trophies were inscribed with a story of the battle and were dedicated to various gods. Trophies made about naval victories sometimes consisted of entire ships (or what remained of them) laid out on the beach. To destroy a trophy was considered a sacrilege.

The ancient Romans kept their trophies closer to home. The Romans built magnificent trophies in Rome, including columns and arches atop a foundation. Most of the stone trophies that once adorned huge stone memorials in Rome have been long since stolen.
Examples of some of the more outstanding cups and trophies from around the world
HISTORY OF TROPHIES

In ancient Greece, the winners of the Olympic games initially received no trophies except laurel wreaths. Later the winner also received an amphora with sacred olive oil. In local games, the winners received different trophies, such as a tripod vase, a bronze shield or a silver cup. In ancient Rome, money usually was given to winners instead of trophies.

Chalices were given to winners of sporting events at least as early as the very late 1600s in the New World. For example, the Kyp Cup (made by silversmith Jesse Kyp), a small, two-handled, sterling cup in the Henry Ford Museum, was given to the winner of a horse race between two towns in New England in about 1699. Chalices, particularly, are associated with sporting events, and were traditionally made in silver. Winners of horse races, and later boating and early automobile races, were the typical recipients of these trophies. The Davis Cup, Stanley Cup, America's Cup and numerous World Cups are all now famous cup-shaped trophies given to sports winners.

Modern trophies can be much less expensive and thus more pervasive, thanks to mass-produced plastic trophies. In essence, the more prestigious the event, the more lavish is the trophy. Sometimes world cups are made of gold and famous artists are commissioned to sculpt them. These works of art are priceless. To have your name included on such a trophy is indeed an honor.
BLUE BIRD WORLD CUP EVENTS
The international series of 'Cannonball Z EV' events are due to be posted on this and other websites in the coming months, so that drivers can take part locally. Every event will send a message to politicians and manufacturers around the world that EVs are here to stay and should start taking them seriously.
OFFICIAL WORLD CUP ROUTES
Arabia - Jeddah to Dubai

Australia - Darwin to Adelaide

Brazil - Boa Vista to Rio de Janeiro

Canada - Vancouver to Quebec

China - Ai Hui Qu to Shenzen

Denmark - Skagen to Copenhagen

Egypt - Kings Valley Rally - Aswan to Alexandria

France - Calais to Toulon

Germany - Bremerhaven to Munich

India - Amritsar to Nagercoil

Italy - Turin to Reggio Calabria

Japan - Aomori to Kagoshima

Korean S. Smart City Rally - Seoul to Busan

New Zealand - Nelson to Invercargill

Nigeria - Maiduguri to Lagos

Norway -

Russia - Murmansk to Bolshoy Sochi

South Africa - Cape Town to Louis Trichardt

Spain - Girona to Huelva

Sweden - Karlsborg to Gothenburg

UK - John o'Groats to Lands End (Jogle)

USA - Los Angeles to New York
The Cannonball EV Run™ series is for battery or hydrogen fuel cell powered electric vehicles, or any Zero Emission Vehicle that is based on ordinary production vehicle running gear and must be capable of carrying at least one passenger.
TV RIGHTS

TV footage of these events will be available for all channels and film agencies.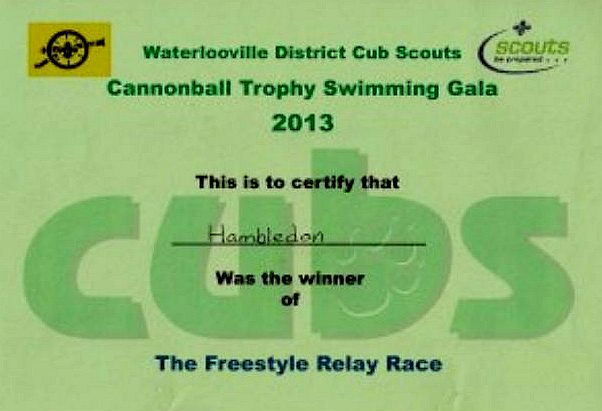 A trophy does not have to be a cup. It can be anything representative of the event's objectives, such as the land speed record car for the Harley Earl Trophy and the K3 water speed record boat for the Bluebird trophy presented to Malcolm Campbell when he broke the world water speed record, hitting the new world record speed of 126.33mph on Lake Maggiore in Switzerland on 1 September 1937. These are just a few examples of some of the craftsmanship that goes into making a trophy - traditionally by silversmiths and in exceptional cases, goldsmiths.
BONHAMS AUCTION 2010 - The trophy, a model of the single-step hydroplane Bluebird K3, attracted a pre-sale price of £35,000 to £50,000 ahead of the Bonhams auction on 24 March 2010.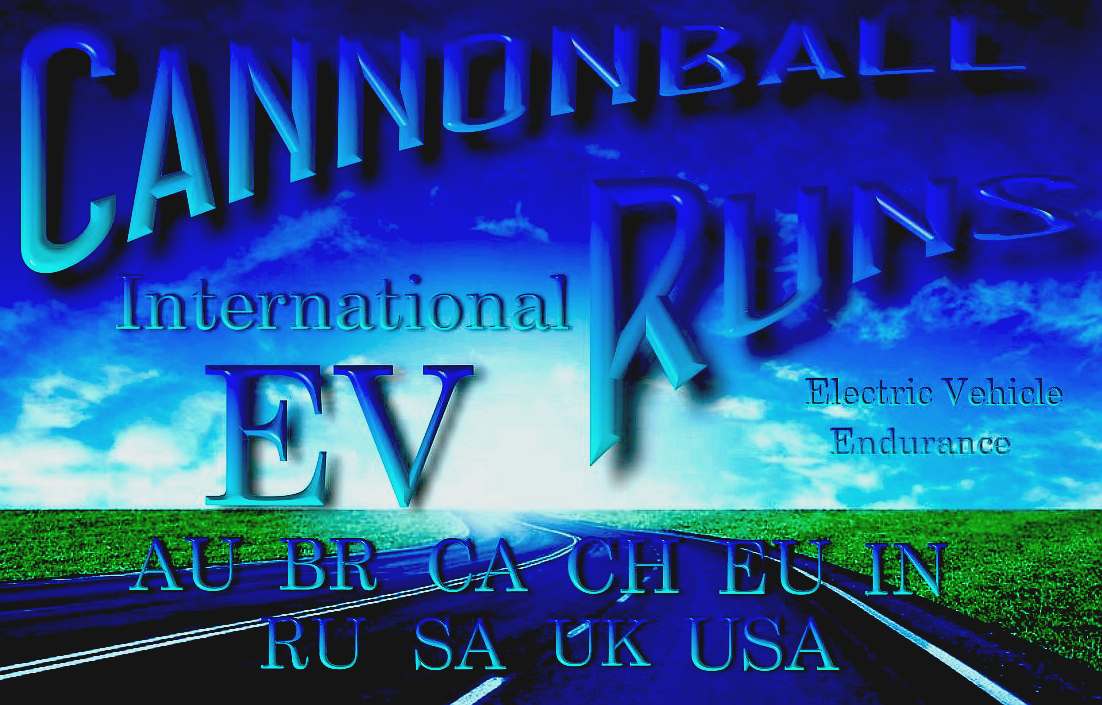 LINKS:
http://en.wikipedia.org/wiki/Webb_Ellis_Cup
http://en.wikipedia.org/wiki/FIFA_World_Cup_Trophy
http://en.wikipedia.org/wiki/Harley_J._Earl_Trophy
http://en.wikipedia.org/wiki/America%27s_Cup
http://en.wikipedia.org/wiki/Borg-Warner_Trophy
http://en.wikipedia.org/wiki/Trophy
http://en.wikipedia.org/wiki/World_championship
http://www.worldsolarchallenge.org/
http://www.discovery-campervans.com.au/adelaidedarwin.php
http://www.endtoenders.co.uk/
https://maps.google.com/
VAUXHALL AMPERA endurance ev attempt 2010_ampera_e-revs
http://www.formaplex.com/news/formaplex-launches-electric-car-world-record-attempt/
http://www.engadget.com/2010/05/31/racing-green-endurance-srzero-electric-car-to-make-16-000-mile-t/
http://www.rideacrossbritain.com/packages/end-to-end/
http://www.discoveradventure.com/challenges/land-s-end-to-john-o-groats-cycle
http://en.wikipedia.org/wiki/Land%27s_End_to_John_o%27_Groats
A - Z OF WORLD FAMOUS RACING CIRCUITS
Aintree

Autódromo Internacional Nelson Piquet

Autódromo José Carlos Pace (Brazil)

Barcelona-Catalunya, Circuit de

Bathurst (Australia)

Bremgarten Circuit

Donington Park

Fuji Speedway

Knockhill

Korea International Circuit

Laguna Seca (CA, USA)

Mallory Park

Nurburgring [Nordschleife] (Germany)

Oulton Park

Santa Pod Raceway

Sebring International Raceway

Spa Francorchamps (Belgium)

Suzuka Circuit

Thruxton

Zandvoort, Circuit Park

Zeltweg (Austria - Red Bull)