Nelson Mandela would toast these Cannonball events as a move toward a more sustainable South Africa. Only electric vehicles may be powered by the sunshine that is this part of the world. Yet, we understand that converting petrol cars to run on electricity is not encouraged? Time for a bit more change, perhaps.
The Trans-South Africa "Mandela Cannonball" run for electric vehicles (zero emission vehicles) is a sunshine bash across this beautiful part of the world, as a tribute to Nelson Mandela's striving for a better place to live.
South Africa is ripe to develop renewable resources that will ultimately benefit a change to a sustainable all electric economy for both economic reasons, the health of the nation and as a means to curb changing weather patterns.
Some of the distances between proposed stopping points are over 200 miles, (though there is nothing to prevent you dividing this into 100 mile sections). In addition, there are very few fast charge points at the logical geographical recharging locations, which will mean significant time delays for vehicles that do not have a means to refuel other than mains electricity charging.
Map of the Trans-South Africa Cannonball International EV Run: Cape Town to Johannesburg (1,398km) and Cape Town to Louis Trichardt (1,827km).
CANNONBALL INTERNATIONAL EV SERIES
The Cannonball International EV Run™ series is for battery or hydrogen fuel cell powered electric vehicles that are based on ordinary production vehicle running gear and must be capable of carrying at least one passenger. They may be solar assisted, provided that the solar panel area does not exceed four square meters - a rule that may be relaxed in subsequent years as we learn from experience. See the full Cannonball EV rules HERE.
These rules are designed to promote the development of an international EV infrastructure, as a means of accelerating the transition from IC engines to clean electric motors, especially in countries that do not have abundant sunshine, where support for non-solar assisted electric vehicles is all the more important.
CAPE TOWN to LOUIS TRICHARDT -
TRANS-S AFRICA CANNONBALL EV RUN SUGGESTED STOPS
| | | | | |
| --- | --- | --- | --- | --- |
| START | CAPE TOWN | WESTERN CAPE | KILOMETERS | MILES |
| 1st STOP | Worcester | Western Cape | 113 | 70 |
| 2nd STOP | Laingsburg | Western Cape | 264 | 163 |
| 3rd STOP | Beaufort West | Western Cape | 462 | 287 |
| 4th STOP | Hanover | Northern Cape | 703 | 436 |
| 5th STOP | Colesberg | Northern Cape | 778 | 490 |
| 6th STOP | Bloemfontein | Free State | 1,001 | 622 |
| 7th STOP | Kroonstad | Free State | 1,211 | 752 |
| 8th STOP | Johannesburg | Gauteng | 1,398 | 868 |
| 9th STOP | Mokopane | Limpopo | 1,664 | 1,034 |
| FINISH | LOUIS TRICHARDT | LIMPOPO | 1,827 | 1,135 |
GOOGLE SUGGESTED ROUTE - Driving directions 22 HRS (This route has tolls)
Cape Town - South Africa

1. Head southeast on Darling St toward Parade St - 350 m

2. Slight left onto Sir Lowry Rd - 240 m

3. Take the 1st left onto Christiaan Barnard St - 1.1 km

4. Turn right onto the N1/Table Bay Boulevard ramp to Paarl - 500 m

5. Merge onto N1 Partial toll road. Go through 1 roundabout - 534 km

6. Slight right onto N1/N12. Continue to follow N1 - 239 km

7. Continue straight to stay on N1. Partial toll road - 608 km

8. Take exit 67 to merge onto N12/N12 Southern Bypass toward M1/Johannesburg/O R Tambo International Airport/Emalahleni (Toll road) - 3.1 km

9. Take exit 391 to merge onto M1 toward Johannesburg - 7.8 km

10. Take exit 10 on the right to merge onto Francois Oberholzer Fwy/M2 toward Stad/City - 1.3 km

11. Take the Rissik Street exit toward M9/Johannesburg - 300 m

12. Take exit 124 to stay on N1 toward Pretoria E/Polokwane. Partial toll road - 134 km

13. Turn left to stay on N1 (Partial toll road) - 138 km

14. Continue onto R101 - 2.7 km

15. At the roundabout, take the 2nd exit onto Grobler St/R101 Continue to follow Grobler St - 1.3 km

16. Turn left onto Mark St - 1.3 km

17. Slight right onto Landdros Mare St - 8.6 km

16. Continue onto Louis Trichardt - 1.5 km

18. Continue onto N1 - 97.1 km

19. Turn left onto Rissik St - 1.4 km

20. Turn right onto Krogh St - 8 m

Louis Trichardt - South Africa

CANNONBALL INTERNATIONAL OFFICIAL ROUTES
Arabia - Jeddah to Dubai

Australia - Darwin to Adelaide

Brazil - Boa Vista to Rio de Janeiro

Canada - Vancouver to Quebec

China - Ai Hui Qu to Shenzen

Denmark - Skagen to Copenhagen

Egypt - Pyramid Special

France - Calais to Toulon

Germany - Bremerhaven to Munich

India - Amritsar to Nagercoil

Italy - Turin to Reggio Calabria

Japan - Aomori to Kagoshima

Korean TechCity -

Nigeria - Maiduguri to Lagos

Norway -

Russia - Murmansk to Bolshoy Sochi

South Africa - Cape Town to Louis Trichardt

Spain - Girona to Huelva

Sweden - Karlsborg to Gothenburg

UK - John o'Groats to Lands End (Jogle)

USA - Los Angeles to New York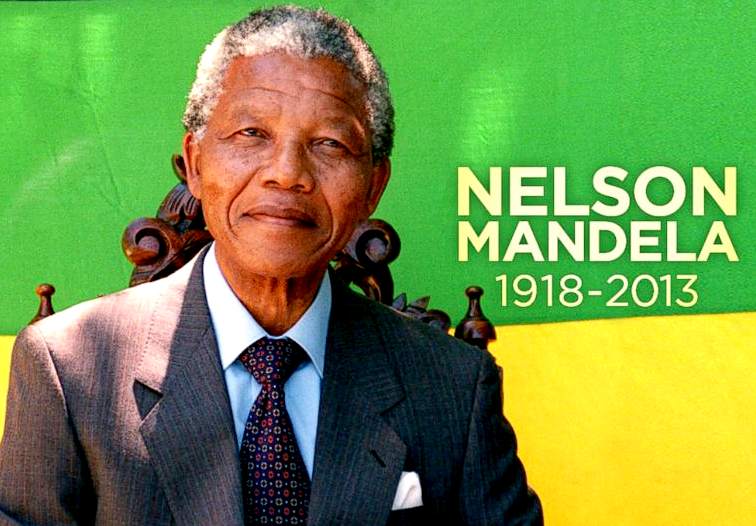 NELSON MANDELA - 18 July 1918 to 5 December 2013
Nelson Rolihlahla Mandela was a South African anti-apartheid revolutionary, politician and philanthropist. he was President of South Africa from 1994 to 1999, and South Africa's first black chief executive; the first elected in a fully representative democratic election. His government focused on dismantling the legacy of apartheid through tackling institutionalized racism, poverty and inequality, and fostering racial reconciliation. Politically an African nationalist and democratic socialist, he served as President of the African National Congress (ANC) from 1991 to 1997. Internationally, Mandela was Secretary General of the Non-Aligned Movement from 1998 to 1999.

Mandela attended the Fort Hare University and the University of Witwatersrand, where he studied law. Living in Johannesburg, he became involved in anti-colonial politics, joining the ANC. He became a founding member of its Youth League. After the South African National Party came to power in 1948, he rose to prominence in the ANC's 1952 Defiance Campaign, was appointed superintendent of the organisation's Transvaal chapter and presided over the 1955 Congress of the People. Working as a lawyer, he was repeatedly arrested for seditious activities and, with the ANC leadership, was unsuccessfully prosecuted in the Treason Trial from 1956 to 1961. He secretly joined the South African Communist Party (SACP) and sat on its Central Committee. Although committed to non-violent protest, with the SACP he co-founded the militant Umkhonto we Sizwe (MK) in 1961, leading a sabotage campaign against the apartheid government. In 1962, he was arrested, convicted of conspiracy to overthrow the state, and sentenced to life imprisonment in the Rivonia Trial.

Mandela served 27 years in prison on Robben Island, in Pollsmoor Prison and Victor Verster Prison. An international campaign lobbied for his release that succeeded in 1990, during a time of civil strife. Mandela joined negotiations with President F. W. de Klerk to abolish apartheid and establish multiracial elections in 1994. He led the ANC to victory and became South Africa's first black president. He published his autobiography in 1995. During his tenure in the Government of National Unity he invited other political parties to join the cabinet and promulgated a new constitution.

Nelson Mandela created the Truth and Reconciliation Commission to investigate past human rights abuses. Continuing the former government's liberal economic policy, his administration also introduced measures to encourage land reform, and expand healthcare services. He declined to run for a second term, and was succeeded by his deputy, Thabo Mbeki. Mandela became an elder statesman, focusing on charitable work in combating poverty and HIV/AIDS through the Nelson Mandela Foundation.

Mandela was a controversial figure for much of his life. Denounced as a communist terrorist by critics, he nevertheless gained international acclaim for his activism, having received more than 250 honours, including the 1993 Nobel Peace Prize, the US Presidential Medal of Freedom, and the Soviet Order of Lenin. He is held in deep respect within South Africa, where he is often referred to by his Xhosa clan name, Madiba, or as Tata ("Father"); he is rightly described as the "Father of the Nation".

ABOUT SOUTH AFRICA
The Republic of South Africa, is a country located at the southern tip of Africa. It has 2,798 kilometres (1,739 mi) of coastline that stretches along the South Atlantic and Indian oceans. To the north lie the neighbouring countries of Namibia, Botswana and Zimbabwe; to the east are Mozambique and Swaziland; and within it lies Lesotho, an enclave surrounded by South African territory. South Africa is the 25th-largest country in the world by land area, and with close to 53 million people, is the world's 24th-most populous nation.

South Africa is a multiethnic society encompassing a wide variety of cultures, languages, and religions. Its pluralistic makeup is reflected in the constitution's recognition of 11 official languages, which is among the highest number of any country in the world. Two of these languages are of European origin: English and Afrikaans, the latter originating from Dutch and serving as the first language of most white and coloured South Africans. Though English is commonly used in public and commercial life, it is only the fourth most-spoken first language.

About 80 percent of South Africans are of black African ancestry, divided among a variety of ethnic groups speaking different Bantu languages, nine of which have official status. The remaining population consists of Africa's largest communities of European, Asian, and multiracial ancestry. All ethnic and linguistic groups have political representation in the country's constitutional democracy, which comprises a parliamentary republic and nine provinces. Since the end of apartheid, South Africa's unique multicultural character has become integral to its national identity, as signified by the Rainbow Nation concept.

South Africa is ranked as an upper-middle income economy by the World Bank, and is considered to be a newly industrialized country. Its economy is the largest and most developed in Africa, and the 28th-largest in the world. In terms of purchasing power parity, South Africa has the seventh-highest per capita income in Africa, although poverty and inequality remain widespread, with about a quarter of the population unemployed and living on less than US$1.25 a day. Nevertheless, South Africa has been identified as a middle power in international affairs, and maintains significant regional influence.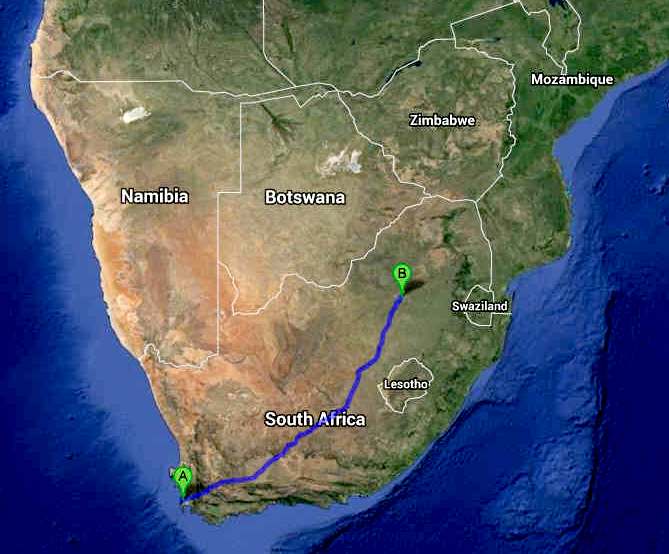 CONSERVATION

South Africa has lost a large area of natural habitat in the last four decades, primarily due to overpopulation, sprawling development patterns and deforestation during the nineteenth century. The original temperate forest found by the first European settlers was exploited ruthlessly until only small patches remained. Currently, South African hardwood trees like Real Yellowwood (Podocarpus latifolius), stinkwood (Ocotea bullata), and South African Black Ironwood (Olea laurifolia) are under government protection. Statistics from South African National Parks show a record 333 rhinos have been killed in 2010.

Climate change is expected to bring considerable warming and drying to much of this already semi-arid region, with greater frequency and intensity of extreme weather events such as heatwaves, flooding and drought. According to computer generated climate modeling produced by the South African National Biodiversity Institute parts of southern Africa will see an increase in temperature by about one degree Celsius along the coast to more than four degrees Celsius in the already hot hinterland such as the Northern Cape in late spring and summertime by 2050. Drought, increased intensity and frequency of fire and climbing temperatures are expected to push many rare species towards extinction. For these reasons, South Africa will benefit significantly as electric vehicles gain in popularity - so reducing global warming.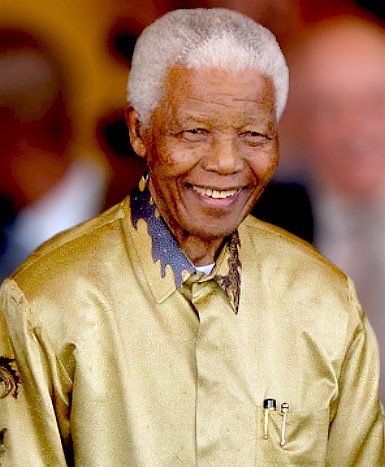 ECONOMY

South Africa has a mixed economy, the largest in Africa in terms of both nominal GDP (at $375.944 billion) and GDP at purchasing power parity (at $608.804 billion). It also has a relatively high GDP per capita compared to other countries in Sub-Saharan Africa ($11,750 at PPP as of 2012). Despite this, South Africa is still burdened by a relatively high rate of poverty and unemployment, and is also ranked in the top 10 countries in the world for income inequality, measured by the Gini coefficient. Unlike most of the world's poor countries, South Africa does not have a thriving informal economy; according to OECD estimates, only 15% of South African jobs are in the informal sector, compared with around half in Brazil and India and nearly three-quarters in Indonesia. The OECD attributes this difference to South Africa's widespread welfare system. World Bank research shows that South Africa has one of the widest gaps between per capita GNP versus its Human Development Index ranking, with only Botswana showing a larger gap.

After 1994 government policy brought down inflation, stabilised public finances, and some foreign capital was attracted, however growth was still subpar. From 2004 onward economic growth picked up significantly; both employment and capital formation increased.

South Africa is a popular tourist destination, and a substantial amount of revenue comes from tourism. Illegal immigrants are involved in informal trading. Many immigrants to South Africa continue to live in poor conditions, and the immigration policy has become increasingly restrictive since 1994.

Principal international trading partners of South Africa, apart for other African countries, include Germany, the United States, China, Japan, the United Kingdom and Spain.

The South African agricultural industry contributes around 10% of formal employment, relatively low compared to other parts of Africa, as well as providing work for casual labourers and contributing around 2.6% of GDP for the nation. Due to the aridity of the land, only 13.5% can be used for crop production, and only 3% is considered high potential land.

In August 2013, South Africa was ranked as the top African Country of the Future by FDi magazine based on the country's economic potential, labour environment, cost-effectiveness, infrastructure, business friendliness, and Foreign direct investment Strategy.

The FSI ranks South Africa as the 36th safest tax haven in the world, ahead of the Philippines but behind the Bahamas.

South Africa has cultivated a burgeoning astronomy community. It hosts the Southern African Large Telescope, the largest optical telescope in the southern hemisphere. South Africa is currently building the Karoo Array Telescope as a pathfinder for the €1.5 billion Square Kilometer Array project. On 25 May 2012 it was announced that hosting of the Square Kilometer Array Telescope will be split over both the South African and the Australia/New Zealand sites.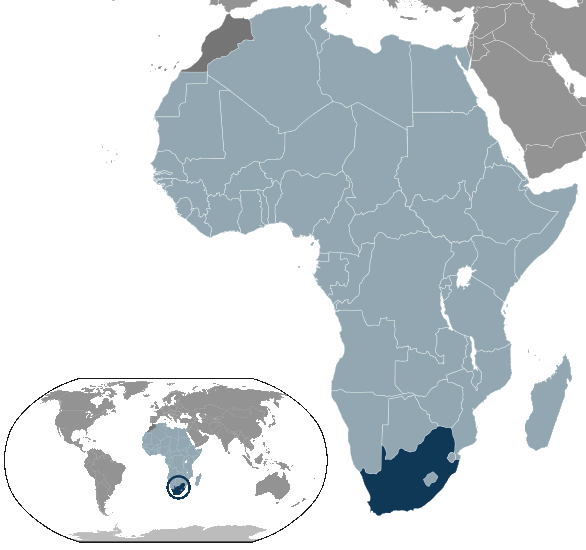 LINKS:
http://en.wikipedia.org/wiki/South_Africa
http://www.mile-to-km.com/km-to-miles.php
http://www.worldsolarchallenge.org/
http://www.discovery-campervans.com.au/adelaidedarwin.php
http://www.familyonabike.org/other%20info%20pages/awards.html
http://www.endtoenders.co.uk/
https://maps.google.com/
VAUXHALL AMPERA endurance ev attempt 2010_ampera_e-revs
http://www3.imperial.ac.uk/
http://www3.imperial.ac.uk/newsandeventspggrp/imperialcollege/newssummary/news_27-5-2010-12-26-15
http://www.formaplex.com/news/formaplex-launches-electric-car-world-record-attempt/
http://www.engadget.com/2010/05/31/racing-green-endurance-srzero-electric-car-to-make-16-000-mile-t/
http://www.rideacrossbritain.com/packages/end-to-end/
http://www.discoveradventure.com/challenges/land-s-end-to-john-o-groats-cycle
http://en.wikipedia.org/wiki/Land%27s_End_to_John_o%27_Groats
An event for adventure capitalists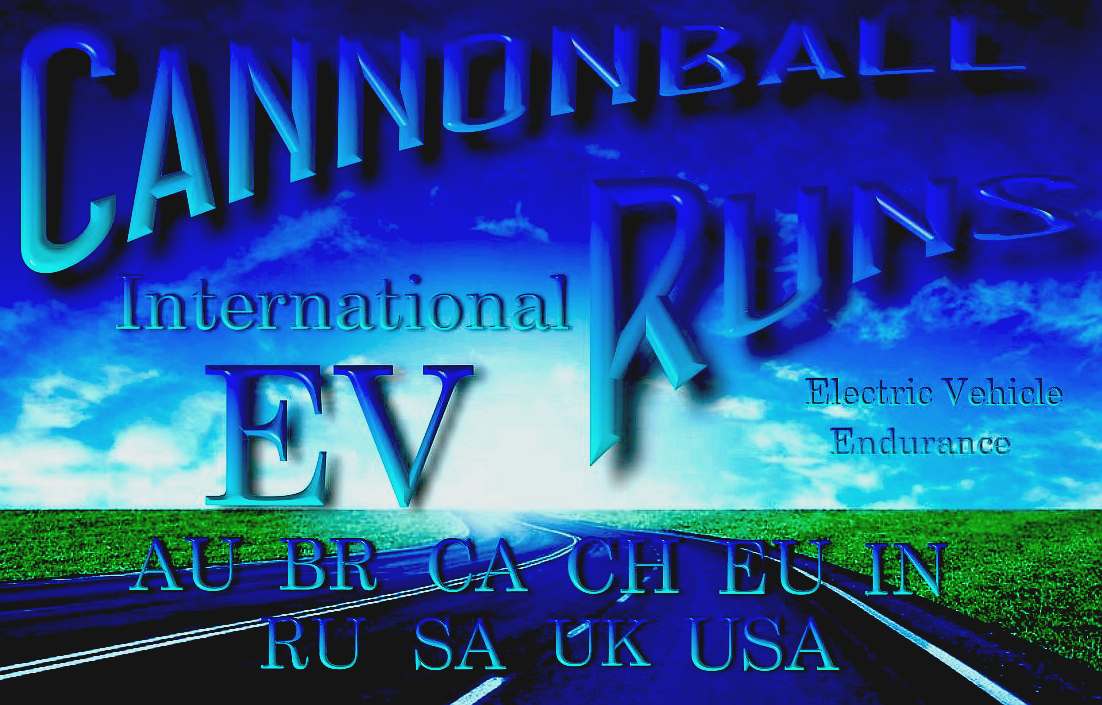 It's about time we had an EV compatible with battery or hydrogen fuel cell technology. The Ecostar DC50 by Bluebird Marine Systems Ltd may well be the vehicle that changes all that from 2015.