Seen above is an Autocad drawing of the DC50 prototype, that is being built to tackle the John o'Groats to Lands End Cannonball (Jogle) Run in the UK. This is a fine example of what may be achieved on a low budget.
The Trans-Nigerian "Cannonball" run for electric vehicles (zero emission vehicles) is a sunshine bash across this beautiful part of the world. Nigeria is rich in oil reserves, making the break from petrol powered vehicles all the more challenging.
Some of the distances between proposed stopping points are approaching 200 miles, but don't panic, there is nothing to prevent you dividing this into 100 mile sections - or less, if your car is range challenged - and adding a couple of recharge points. In addition, there are very few fast charge points at the logical geographical recharging locations, which will mean significant time delays for vehicles that do not have a means to refuel other than by using mains electricity charging. A network like that proposed using EuroStations, would solve that problem, but could be many years coming - even if there is urgent investment in such development. We would hope that the World Bank might be amenable to local progression, or at least that Nigeria might support foreign investment.
CANNONBALL INTERNATIONAL ZEV SERIES
The Cannonball International ZEV Run™ series is for battery or hydrogen fuel cell powered electric vehicles that are based on ordinary production vehicle running gear and must be capable of carrying at least one passenger. They may be solar assisted, provided that the solar panel area does not exceed four square meters - a rule that may be relaxed in subsequent years as we learn from experience. See the full Cannonball EV rules HERE.
These rules are designed to promote the development of an international EV infrastructure, as a means of accelerating the transition from IC engines to clean electric motors, especially in countries that do not have abundant sunshine, where support for non-solar assisted electric vehicles is all the more important.
TRANS-NIGERIA CANNONBALL ZEV RUN SUGGESTED RUN STOPS @ 50mph AVE
| | | | | | |
| --- | --- | --- | --- | --- | --- |
| START | MAIDUGURI | KM RUNNING | LEG DISTANCE | MILES | HOURS |
| | | | 191 | | |
| 1st STOP | Biu | 191 | + | 119 | 2.38 |
| | | | 128 | | |
| 2nd STOP | Gombe | 319 | + | 198 | 3.96 |
| | | | 154 | | |
| 3rd STOP | Bauchi | 473 | + | 294 | 5.88 |
| | | | 125 | | |
| 4th STOP | Jos | 598 | + | 372 | 7.44 |
| | | | 235 | | |
| 5th STOP | Abuja | 833 | + | 518 | 10.36 |
| | | | 40 | | |
| 6th STOP | Kuje | 873 | + | 543 | 11.86 |
| | | | 162 | | |
| 7th STOP | Lokoja | 1,035 | + | 643 | 12.86 |
| | | | 268 | | |
| 8th STOP | Benin City | 1,303 | + | 810 | 16.20 |
| | | | 257 | | |
| 9th STOP | Sagamu | 1,560 | + | 969 | 19.38 |
| | | | 70 | | |
| END | LAGOS | 1,630 | | 1,013 | 20.26 |
GOOGLE SUGGESTED ROUTE - Driving directions 24 HR target with cartridge exchange and 34 hours with fast charging (This route has tolls)
Maiduguri - Nigeria

Take Damboa Road to Gombe Rd/Maiduguri-Numan Rd/A4 -6.9 km / 10 min

Continue on A4. Drive from A 343, Enugu - Onitsha Expy, Benin-Asaba Hwy and Sagamu-Benin Expy/A121 to Lagos.
Exit from Ikorodu Rd/Lagos Ikorodu Express Road - 1,569 km / 19 h 2 min

Drive to Odenike St - 6.8 km / 10 min, Continue straight - 4.4 km

Continue onto Murtala Muhammed Way - 190 m

Turn left at Ekene Dili Chukwu onto Jibowu St, Pass by Skye Bank (on the right) - 400 m

Turn right at Bank onto Alakija St - 120 m

Take the 1st left onto Hussey Rd - 27 m

Take the 1st right toward Aggrey Ave - 400 m

Turn right toward Aggrey Ave - 180 m

Take the 2nd left onto Aggrey Ave, Pass by school hospital (on the left) - 290 m

Continue onto Morris St - 260 m

Turn left toward Kayode St - 350 m

Turn right onto Kayode St, Pass by Chikwachris Computers (on the left) - 90 m

Take the 1st left onto Odenike St - 17 m

Lagos - Nigeria
ABOUT NIGERIAN TRANSPORT
Decaying infrastructure is one of the deficiencies that Nigeria's National Economic Empowerment Development Strategy (NEEDS) seeks to address. The government has begun to repair the country's poorly maintained road network. Because Nigeria's railways are in a parlous condition, the government is trying to rectify the situation by privatizing the Nigerian Railway Corporation. Similarly, the government is pursuing a strategy of partial port privatization by granting concessions to private port operators so that they can improve the quality of port facilities and operations.
Road Transport Road transport is the most commonly used mode of transportation in Nigeria today. Road traffic depends on the pattern of human settlements, accounting for more than 90 per cent of the sub-sector's contribution to the Gross Domestic Product (GDP). Road transport activities involve the conveyance of passengers en-masse or in small numbers, the transportation of animals, farm produce and merchandise and the rendering of mobile services (clinics, libraries and banks). The optional use of motor cars for pleasure, which can be distinguished from the three uses listed above, also contributes tremendously to the importance of road transport in Nigeria. This is more predominant in Nigeria than in most other African countries because of the poor state of alternative means of transportation by which journeys could have been made and also due to the psychological satisfaction offered by the possession of a car.
HIGHWAYS

Nigeria has the largest road network in West Africa and the second largest south of the Sahara, with roughly 108,000 km of surfaced roads in 1990. However they are poorly maintained and are often cited as a cause for the country's high rate of traffic fatalities. In 2004 Nigeria's Federal Roads Maintenance Agency (FERMA) began to patch the 32,000-kilometre federal roads network, and in 2005 FERMA initiated a more substantial rehabilitation. The rainy season and poor equipment pose challenges to road maintenance.

Figures from CIA World Factbook (1999):

*Total: 194,394 km

* Paved: 60,068 km (including 1,194 km of expressways)

* Unpaved: 134,326 km (1998 est.)

Note: Some paved roads have lost their asphalt surface and are in very poor condition or have reverted to being gravel roads. Some of the road system is barely usable, especially in high rainfall areas of the south.
INTERNATIONAL HIGHWAYS

Nigeria's strategic location and size results in four routes of the Trans-African Highway network using its national road system:

The Trans-Sahara Highway to Algeria is almost complete but border security issues may hamper its use in the short term.

The Trans-Sahelian Highway to Dakar is substantially complete.

The Trans–West African Coastal Highway starts in Nigeria, connecting it westwards to Benin, Togo, Ghana and Côte d'Ivoire with feeder highways to landlocked Burkina Faso and Mali.
When construction in Liberia and Sierra Leone is finished, the highway will continue seven other Economic Community of West African States (ECOWAS) nations further west.

The Lagos-Mombasa Highway has been awaited for many decades to kick-start trade across the continent. It provides improved highway links to neighbouring Cameroon but its continuation across DR Congo to East Africa is lacking, as are highways from Cameroon to Central Africa and Southern Africa which could boost trade within the continent.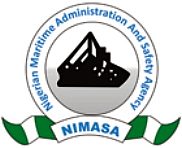 PORTS & HARBORS

The Nigerian Ports Authority (NPA) is responsible for managing Nigeria's ports, some of which have fallen behind international standards in terms of the quality of facilities and operational efficiency. Recognizing that the government lacks the funding and expertise to modernize facilities and run the ports efficiently, the NPA is pursuing partial port privatization by means of granting concessions to private port operators. Under the terms of concession agreements, the government would transfer operating rights to private companies for a finite number of years without forgoing ownership of the port land. Nigeria's principal container port is the port of Lagos, which handles about 5.75 million tons of cargo each year. The port, which consists of separate facilities at Apapa and Tin Can Island, has a rail connection to points inland. Port Harcourt, a transshipment port located 66 kilometers from the Gulf of Guinea along the Bonny River in the Niger Delta, handles about 815,000 tons of cargo each year and also has a railway connection. Both ports are not only responsible for Nigeria's seaborne trade but also serve inland countries such as Niger and Chad. A new port is under construction at Onne about 25 kilometers south of Port Harcourt. Relatively modern and efficient terminals managed by multinational oil companies handle most oil and gas exports.
The Nigerian Merchant Navy (NMN) consists of ships, their crew and supporting organizations owned by Nigerians and engaged in cabotage and international trade with Nigeria. The name has also been used by private organizations seeking roles in training or security.
The Nigerian Maritime Administration and Safety Agency (NIMASA), formerly the National Maritime Authority (NMA) is responsible for regulations related to Nigerian shipping, maritime labor and coastal waters. The agency also undertakes inspections and provides search and rescue services. The governing board includes representatives of the Ministry of Labour, the Ministry of Transport and the Navy. NIMASA, is committed to the enthronement of global best practices in the provision of maritime services in Nigeria. Our areas of focus include effective Maritime Safety Administration, Maritime Labour Regulation, Marine Pollution Prevention and Control, Search and Rescue, Cabotage enforcement, Shipping Development and Ship Registration, Training and Certification of Seafarers, and Maritime Capacity Development.
NIMASA Head Office
Maritime House
#4, Burma Road, Apapa
PABX: 5804800 - 4 Tel: 01 453 1466
E-mail: info@nimasa.gov.ng
Website: www.nimasa.gov.ng
AIRPORTS & AIRLINES
Nigeria's principal airports are Murtala Muhammad Airport in Lagos and Mallam Aminu International in the northern state of Kano. Three other international airports are located in Abuja, Kaduna,Owerri and Port Harcourt.
Overall, Nigeria's airports, whether international or regional, suffer from a poor reputation for operational efficiency and safety. Private domestic air carriers began to win business at the expense of Nigeria Airways, the former government-owned national airline which was declared bankrupt in 2004.
The national flag carrier of Nigeria was Air Nigeria, in which Virgin Atlantic owned 49% and the remaining 51% by Nigerian investors until Virgin withdrew from the partnership on September 18, 2009. The national flag carrier then became Air Nigeria which suspended operations in 2012. Arik Air is now a large airline serving Nigeria and has transported over 10 million passengers.
Nigeria has 25 airports operated by the Federal Airports Authority of Nigeria (FAAN), five of which are functional international airports. It also has a state owned airport located in Akwa Ibom State. In addition, there are airstrips or airfields scattered around the country, built mainly by the Nigerian Air Force and multinational oil companies.
SOLAR COLA NIGERIA LTD
This page is sponsored by Solar Cola Nigeria Limited (SCN). SCN is committed to providing healthier soft drinks using fair trading principles. SCN are supporters of the Cannonball Trans-Nigeria Run and give a generous percentage of profits to environmental projects that promote sustainable principles, locally and internationally - for a better, cleaner planet. Solar Cola hopes that this Trans-Nigeria rally will encourage local talent to get involved in transportation. Foreign entrants may also help identify problem areas, and by completing the course may prove the viability of a EuroStation type of energy network.


OFFICIAL CANNONBALL INTERNATIONAL ROUTES
Arabia - Jeddah to Dubai

Australia - Darwin to Adelaide

Brazil - Boa Vista to Rio de Janeiro

Canada - Vancouver to Quebec

China - Ai Hui Qu to Shenzen

Denmark - Skagen to Copenhagen

Egypt - Kings Valley Rally - Aswan to Alexandria

France - Calais to Toulon

Germany - Bremerhaven to Munich

India - Amritsar to Nagercoil

Italy - Turin to Reggio Calabria

Japan - Aomori to Kagoshima

Korean S. Smart City Rally - Seoul to Busan

New Zealand - Nelson to Invercargill

Nigeria - Maiduguri to Lagos

Norway -

Russia - Murmansk to Bolshoy Sochi

South Africa - Cape Town to Louis Trichardt

Spain - Girona to Huelva

Sweden - Karlsborg to Gothenburg

UK - John o'Groats to Lands End (Jogle)

USA - Los Angeles to New York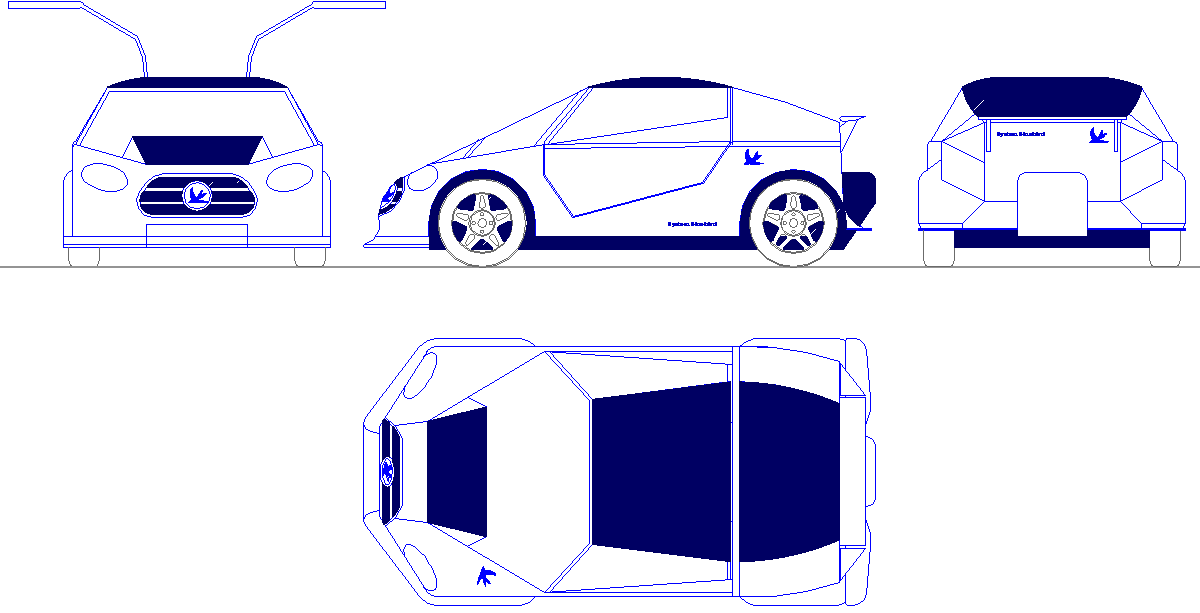 PATENT CONCEPT: Not at all suitable for some of the rough roads in Nigeria, the Ecostar DC50 sports car can swap from lithium battery technology to hydrogen fuel cell technology at the flick of a switch, with no weight penalty - thanks to the Bluebird™ universal system. The Ecostar DC50 does not even need a service station to achieve this, because it has built in loaders - thus can service itself. Of course, with service stations to a BMS design, whole towns could be kept charged, instantly, on demand. No more hanging about while your EV fast charges straining local energy infrastructure.
BMS is looking for friendly investment capital to produce a working demonstrator of their service station, or sponsorship from a government who may be looking to implement policies to enhance their economy. A sustainable transport network is essential to lubricate trade. Developing nations could kill two birds with one stone, in upgrading to cost effective non-polluting renewable energy. Nigeria has terrific potential, in that the sun shines on them.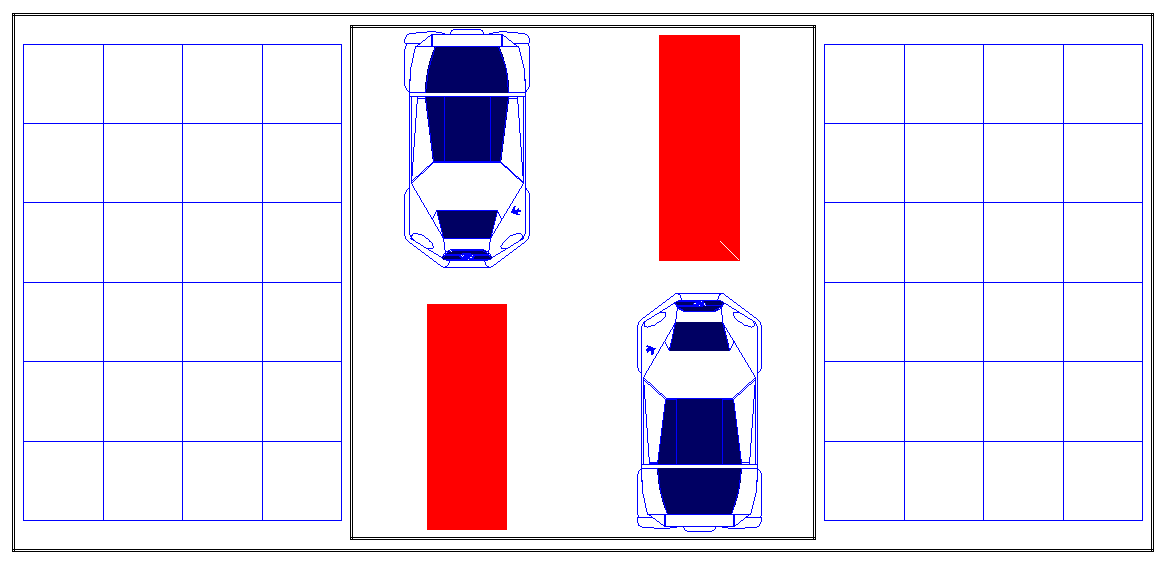 EUROSTATION CONCEPT: From the plan view of the concept Eurostation for smart cities (above), you may care to agree that the land, footprint) requirement is significantly smaller than any conventional petrol/diesel forecourt. The Ecostar DC50 (currently under construction) is shown here to scale to give you some idea of size. The DC50 is 300mm longer than a Smart car and the cartridge shown is actually more suited to the present super-minis that are so popular today. You do not need to get out of an EV being serviced, once entering the tunnel. The mechanism is automated. Solar roofs are advocated by way of harvesting a small percentage of energy from nature to further offset climate change. BMS has an in-house town planning consultant with experience of awkward councils in the UK and several victories on appeal to the Secretary of State under his belt. Such an asset is considered to be invaluable as and when negotiations for planning permission are required for a prototype Euro-Station.

LINKS & REFERENCE
Wikipedia Nigerian_Merchant_Navy
Wikipedia Transport_in_Nigeria
http://nimasa.gov.ng/
http://en.wikipedia.org/wiki/Nigerian_Merchant_Navy
http://en.wikipedia.org/wiki/Transport_in_Nigeria
http://en.wikipedia.org/wiki/List_of_airports_in_Nigeria
http://en.wikipedia.org/wiki/South_Africa
http://www.mile-to-km.com/km-to-miles.php
http://www.worldsolarchallenge.org/
http://www.discovery-campervans.com.au/adelaidedarwin.php
http://www.familyonabike.org/other%20info%20pages/awards.html
http://www.endtoenders.co.uk/
https://maps.google.com/
VAUXHALL AMPERA endurance ev attempt 2010_ampera_e-revs
http://www3.imperial.ac.uk/
http://www3.imperial.ac.uk/newsandeventspggrp/imperialcollege/newssummary/news_27-5-2010-12-26-15
http://www.formaplex.com/news/formaplex-launches-electric-car-world-record-attempt/
http://www.engadget.com/2010/05/31/racing-green-endurance-srzero-electric-car-to-make-16-000-mile-t/
http://www.rideacrossbritain.com/packages/end-to-end/
http://www.discoveradventure.com/challenges/land-s-end-to-john-o-groats-cycle
http://en.wikipedia.org/wiki/Land%27s_End_to_John_o%27_Groats
Make sure that you read the EV runners road rules before entering your team. Each person completing a recognized run will receive a Blue Riband eco medal. The competitor with the highest scores overall in any one year will have their name inscribed on the Bluebird World Cup. An event for adventurists