The Catch the Next Wave conference will take place at the prestigious Royal Academy of Engineering in London on Monday 10th March 2014.

This inspirational one-day conference will look at key emerging disruptive technologies from the prospective of improving reliability. Join the team for a day of inspiring talks and forward-looking discussions.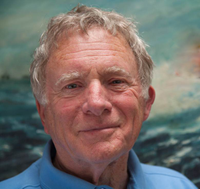 Captain Don Walsh, President, International Maritime Inc and co-pilot of the Trieste, the first submersible to reach the deepest point of the world's oceans.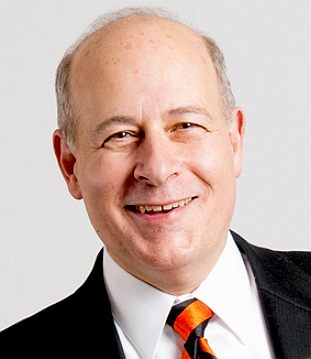 Professor Rick Spinrad is the Vice President for Research at Oregon State University and President-Elect of the Marine Technology Society. "This conference is specifically designed for strategic professionals with an interest in emerging technologies and future developments in science and technology."
College of Earth, Ocean, and Atmospheric Sciences, Oregon State University
104 CEOAS Administration Building, Corvallis, OR 97331-5503

Phone: 541-737-0664 Fax: 541-737-9041
Email: Rick.Spinrad@oregonstate.edu

Nancy Leveson, Computer Scientist, MIT

Phil Withers, Professor of Materials Science, Manchester University
2014 HEADINGS

2012 PROGRAMME
OPENING KEYNOTE

Flying to the deep: Graham Hawkes, Founder, Hawkes Ocean Technologies


POWER SOURCES

Power above: Trends in self-contained power sources and their transition into operational use. Greg Offer, Imperial College

Power below: Meeting the challenge of powering marine instruments and platforms. Jim Bellingham, Chief Technologist, MBARI

SENSORS
Sensing the body: Emerging sensor technologies; Tony Cass, Professor of Chemical Biology and Research Director, Imperial College

Sensing the seas: Transitioning new sensor technology from the lab to the Ocean; Rich Camilli, Associate Scientist, Woods Hole Oceanographic Institution.

NANOTECHNOLOGY
The small and the very small; Tim Albrecht, Imperial College & London Centre for Nanotechnology

MATERIALS

Materials in depth: Properties and potentials of emerging materials
Mark Miodownik, Professor, Department of Mechanical Engineering, University College London

Materials at depth: Taking new materials into the ocean; Andy Bowen, Principal Engineer, Director of National Deep Submergence Facility, Woods Hole Oceanographic Institution

ROBOTICS

Robotic Autonomy: The future of intelligent autonomous systems; Alan Winfield, Associate Dean, University of the West of England, Bristol

Robots at Work: The growing role of robotic systems in the oceans; David Brookes, Senior Advisor, Subsea and Floating Systems, BP

CYBER INFRASTRUCTURE

Data Deluge: Cyberinfrastructure for Data-Intensive Scientific Discovery; Tony Hey, VP, Microsoft Research Connections
Oceans of Information: Harnessing new technologies to revolutionise our understanding of the oceans; John Delaney, Professor, Oceanography University of Washington
CONCLUDING REMARKS
Bil Loth, President, Society for Underwater Technology

COMMITTEE MEMBERS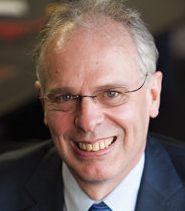 Ralph Rayner, Catch the Next Wave Conference Chairman
Sector Director, Energy and Environment, BMT Group Ltd and Chairman, Sonardyne International Ltd

Ralph Rayner is sector director, Energy and Environment for BMT Group Ltd and chairman of Sonardyne International. He holds advisory roles with the UK and US governments and is a professorial research fellow at the London School of Economics.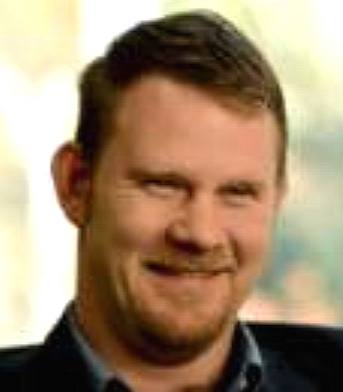 Justin Manley, Senior Director of Business Development, Teledyne Benthos
Senior Director of Business Development, Teledyne Marine Systems

Justin Manley has been working with marine technology since 1990. He was a principal in the development of unmanned marine vehicles at the Massachusetts Institute of Technology from 1993 to 2002. Between 2002 and 2009 Mr. Manley provided marine technology consulting services, primarily to the National Oceanic and Atmospheric Administration (NOAA) where he was the founding Chair of the NOAA-wide AUV Working Group.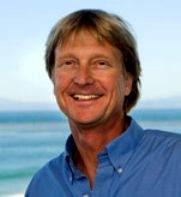 Chris Scholin, President/CEO, MBARI
Senior Scientist MBARI
Chris served as Chair of MBARI's Research Division from mid-2005 to early 2009 before appointment as President and CEO in late 2009. He currently serves on an External Advisory Committee for the University of Miami's Oceans and Human Health Center, the Management Committee of the Center for Ocean Solutions, and the Board of Trustees of the Monterey Bay Aquarium. He maintains an active research program that focuses on development and application of instruments for collecting and analyzing microorganisms remotely in coastal, open ocean, and deep-sea environments.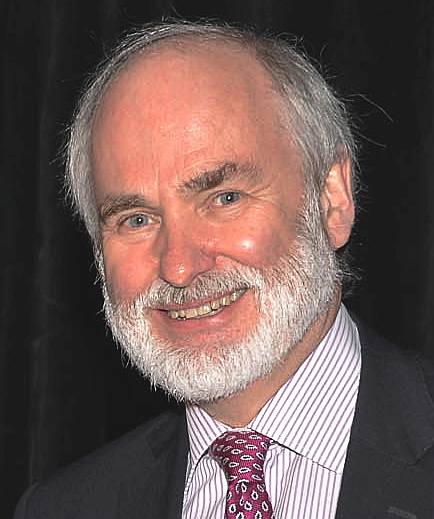 Gwyn Griffiths, Principal/Founder, Autonomous Analytics (MOST)
Professor and Head of the Underwater Systems Lab, University of Southampton (retired)

Gwyn Griffiths is an ocean technologist with a passion for innovation. He combines his work as an independent consultant with being a Director of MOST (Autonomous Vessels) Ltd. and as President of the Society for Underwater Technology for 2014-15. Previously, Gwyn was Chief Technologist at the UK National Oceanography Centre and Professor of Underwater Systems Engineering at the University of Southampton.
Dougal Goodman, Chief Executive, The Foundation for Science and Technology
David Brookes, Senior Advisor, BP
TOPICS
The Material World

Light and Strong - A Perspective from the Automotive Industry: Andrew Bailey, Operations Director, McLaren GT

Materials in the Marine Environment: Phil Withers, Professor of Materials Science, Manchester University


Observing and Monitoring

Sensors in Space: Alan Smith, Director of the Mullard Space Laboratory, UCL
Sensors in the Ocean: Making Sense of their Measurements: Gwyn Griffiths, President, Society for Underwater Technology


Panel Discussion: Failure is not an Option

Panellists will discuss the topic of delivering reliability in subsea systems and sensors.


Platforms and Vessels

New Technologies in Aviation.TBC

New Technologies in the Deep Ocean. Kevin Hardy, Director of Design, Construction, and Operation of Unmanned Landers, DEEPSEA CHALLENGE Expedition


Dealing with Complexity

Understanding the Performance of Complex Systems: TBC
Complex Systems in the Marine Environment: Peter Yinger, Director, L-3 MariPro


Learning from Others

Catalysing Innovation. Paul Bunje, Senior Director – Oceans, XPRIZE Foundation

Panel Discussion: Fostering Interdisciplinary and Cross Sectoral Exchange of Knowledge and Experience.


REGISTRATION
Delegate registration, Marketing partnerships and Media:
SUT, IMarEST, MTS Members can benefit from a discounted rate at £300 + vat.
The Standard delegate rate is £350 + vat.
Mariangela Giuliani
Marketing Manager
Tel: +44 (0) 20 8910 7004
Email: mariangela.giuliani@reedexpo.co.uk

Conference Programme
Ellen Burgess
Content Executive
Tel: +44 (0)20 8439 5420
Fax: +44 (0)20 8439 8897
Email: ellen.burgess@reedexpo.co.uk

Sponsorship Opportunities
Kirsten Conlon
Key Account Manager
Tel: +44 (0)20 8439 8870
Fax: +44 (0)20 8439 8897
Email: kirsten.conlon@reedexpo.co.uk
SUPPORTERS
CONTACTS
Catch the Next Wave London
Royal Academy of Engineering
Prince Philip House
3 Carlton House Terrace
London
SW1Y 5DG
Tel: +44 (0) 20 8271 2133
Email: oiteam@reedexpo.co.uk
LINKS
http://ceoas.oregonstate.edu
http://www.ctnwconference.com/