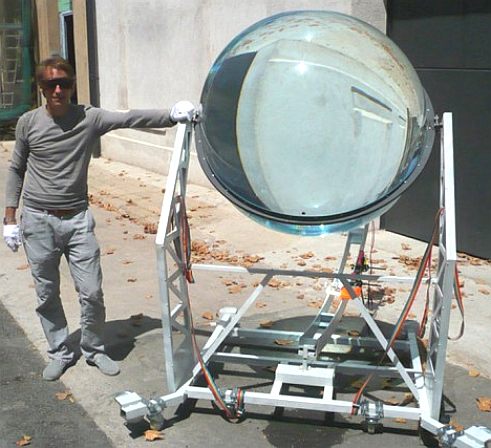 One way of harvesting energy from the sun is with this giant magnifying glass from inventor Andre Broessel. It is so efficient, that even light from the moon is concentrated usefully. For our purposes, the system is far too bulky and so not smart enough, but it is an interesting architectural innovation - sort of like a Fresnel lens in reverse.
LINEAR TECHNOLOGY

Linear Technology manufactures a wide range of ultra-low power ICs targeted for energy harvesting applications. Power management products that convert energy from Vibration (Piezo), PhotoVoltaic (Solar) and Thermal (TEC, TEG, Thermopiles, Thermocouples) sources provide high efficiency conversion to regulated voltages or to charge batteries and super capacitor storage elements. Boost converters that operate from as little as 20mV or battery chargers with Maximum Power Point capability expand the possibilities for a wide variety of industrial automation and control, wireless sensor, transportation, automotive and building management applications.

Ultra-low quiescent current linear regulators, op amps, comparators, voltage supervisors, analog to digital converters, digital to analog converters and micropower voltage references provide additional fundamental building blocks required for autonomous systems.
Linear Technology Corporation, a member of the S&P 500, has been designing, manufacturing and marketing a broad line of high performance analog integrated circuits for major companies worldwide for three decades. The Company's products provide an essential bridge between our analog world and the digital electronics in communications, networking, industrial, automotive, computer, medical, instrumentation, consumer, and military and aerospace systems. Linear Technology produces power management, data conversion, signal conditioning, RF and interface ICs, and µModule® subsystems.
Linear Technology Corp.
1630 McCarthy Blvd.
Milpitas, CA, 95035
USA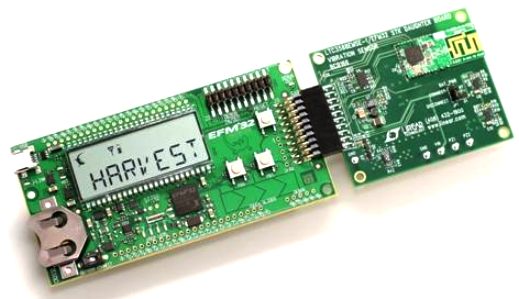 ENERGY MICRO
Energy Micro develops, markets and sells the world's most energy friendly microcontrollers, based on the industry leading ARM® Cortex(TM)-M3 32-bit architecture. The company was founded in 2007 by experienced semiconductor professionals with previous expertise from Chipcon, Texas Instruments, Atmel and Nordic Semiconductor. Energy Micro is backed by leading Nordic investors Northzone Ventures and Investinor.
Energy Micro provides the largest portfolio of energy friendly 32-bit microcontrollers and radio transceivers for ultra low power applications. The EFM32 Gecko microcontrollers include the energy efficient ARM Cortex-M4 with Floating Point Unit (FPU), Cortex-M3 and Cortex-M0+ processors, and the EFR4D Draco radios will also include Cortex-M3 for superior performance.

The unique and free Simplicity Studio software suite has been developed to significantly cut development time and always give embedded designers the latest and most accurate information - all with just a click on a button.

More information on Energy Micro is available at www.energymicro.com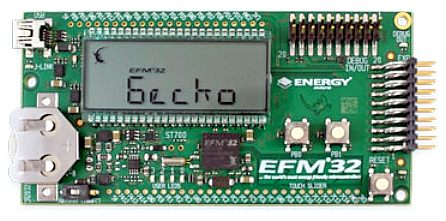 SMART ENERGY HARVESTING - Oslo, Norway, November 9 2010

Linear Technology and Energy Micro have combined their expertise in energy harvesting power supplies and ultralow power 32-bit microcontrollers to produce a ground-breaking demonstration at Electronica 2010, showcasing the opportunities for smart energy harvesting applications.

Based on Energy Micro's low cost starter development kit, the demonstration relies on Linear Technology's LTC®3588 piezoelectric energy harvesting power supply and Energy Micro's ARM® Cortex(TM)-M3 enabled EFM32 Gecko microcontroller to create a wireless sensor node acquiring data from a 3-axis accelerometer and transmitting it over a Zigbee RF transceiver.

The energy harvested from a piezoelectric transducer is stored on a capacitor bank for later consumption by the accelerometer and radio according to the MCU's optimized sequencing software. The EFM32 Gecko spends the majority of its time in sleep mode until woken by the LTC3588's 'power good' signal. The MCU monitors energy levels at all times to ensure total circuit consumption stays below harvested energy levels.

"Using sustainable kinetic, photovoltaic and thermal energy sources to power microcontrollers requires energy harvesting power supplies capable of both very high efficiency conversion and very low quiescent power loss," said Don Paulus, Vice President & General Manager of Power Products at Linear Technology. "At the same time, microcontrollers have to play their part, offering very low power operating modes and the application software flexibility to make the best use of the harvested energy - the EFM32 Gecko MCU provides such attributes."

Øyvind Janbu, CTO, Energy Micro said, "Linear Technology's ultralow power energy harvesting power supplies match perfectly well with the needs of the EFM32's energy modes. This demonstration illustrates the tremendous opportunities open to designers of smarter energy harvesting products. There is no penalty for using 32-bit microcontrollers in such applications, the component technology already exists and it's available off-the-shelf."
Further information on the energy harvesting solution from Linear Technology and Energy Micro can be found at
www.energymicro.com/energyharvesting


LT CONTACTS

Linear Technology AB
P.O. Box 35, (Teknobulevardi 3-5) FIN-01531 Vantaa
Finland
Peter Hellström phellstrom@linear.com
Tel: 358-9-2517-8200
Fax: 358-9-2517-8021

Energy Micro AS
PO Box 4633, Nydalen
N-405 Oslo, Norway
Øyvind Borgan o.borgan@energymicro.com
Tel: +47 23 00 98 00
Fax: +47 23 00 98 01
www.energymicro.com
LORD MICROSTRAIN SENSING SYSTEMS
Harvesters

Energy Harvesters are materials and devices that allow ambient energy sources to be converted into usable electrical power. There are several forms of ambient energy sources which generate power that can be captured and stored for use in powering wireless sensor networks.

Vibration

Electrodynamic generators and piezoelectric materials enable vibration to be converted to electrical energy. Electrodynamic generators are coils and magnets in motion, producing an alternating current that is converted to power. Piezoelectric materials are applied to vibrating structures and the resulting stress or strain on the material will result in an output of alternating current which is converted to power. The MicroStrain EH-Link is able to be powered by both electrodynamic generators and piezoelectric materials.

MicroStrain's PVEH™ Harvester (Piezoelectric Vibration Energy Harvester) and MVEH™ Harvester (MagnetoInductive Vibration Energy Harvester) are designed to harvest relatively high and low frequency vibrational energy respectively and are ideally suited to harvest energy in rotating transmission systems and gearboxes, and in machines and structures.
MICROSTRAIN ENERGY HARVESTING WIRELESS NODE
The EH-Link™ wireless node is a self powered sensor, harvesting energy from ambient energy sources. EH-Link™ is compatible with a wide range of generator types, including piezoelectric, electrodynamic generators, and thermoelectric generators.

In applications with vibrating machinery or structures under load, the EH-Link™ can be self powered from a tiny generator. The EH-Link™ can operate from high impedance AC or DC sources, in the range of 5.0 V to 20 V.

The ultralow voltage (ULV) input of the EH-Link™ allows powering from Peltier Thermoelectric Generators (TEGs), or thermopiles. This ULV input can power the EH-LinkTM from as low as 0.02 Vdc and up to 0.6 Vdc making the wireless sensor node operable from thermal gradients below 8°C with TEGs.

Using the high impedance 5-20V harvester input, the EH-Link™ can also operate in ambient light levels well below that required for solar cell use with traditional electronics.

STARTER KIT

EH-LINK-2400-SK1, EH-LINK starter kit includes EH-LINK Energy Harvesting Wireless Sensor Node, USB Base Station with antenna, Thermal Electric Generator, Solar Demo Board, Node Commander software, manuals, 9 volt Alkaline battery, battery clip, EH-LINK 1000 ohm tester board, 1000 uF capacitor, small screw driver. Operates on 2.4 GHz direct sequence spread spectrum, IEEE 802.15.4 radio.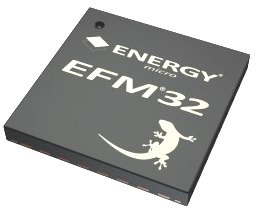 Energy harvesting is all about conversion, storage and load leveling. EFM32 "Gecko (Gekko)" is a 32bit mixed-signal microcontroller. The proprietary technology EnergyMicro's "PRS (peripheral reflex system)" is a system to autonomously control peripheral modules inside the chip, without going through the processor. This feature makes it possible to reduce the power consumption, to achieve a long running at low capacity battery. The mode of operation and flexible ultra-low-power architecture is suitable for applications that require ultra-low power consumption.
BLUEFISH DEVELOPMENT PROJECT INDEX A-Z
A Bluefish ZCC depicting 40kW wind turbines [low operation mast height - left] [medium operational mast height - right]. This is a 50 ton vessel. The total energy harvesting capacity is around 176kW (235hp), giving an Energy Harvested to Displacement ratio (EH/D) of 3.52kW/ton (4.72hp/ton). Larger versions of this format could be the emission free cargo ships of the future.
The cost of diesel fuel to operate this ship continuously for a year is approximately: .29gals/hp x 117 x 24 x 365 = $297,226.80 (£183,393.99) In ten years that would be $2.97M (£1.83M). Fuel for thought!
EXTERNAL LINKS & REFERENCE
http://www.microstrain.com/energy-harvesting
http://www.energymicro.com/
Inductorless (Charge Pump) DC/DC Converters
Power-Over-Ethernet (PoE) Interface Controllers
System Supervisor, Monitor and Control
Digital Power System Management
http://www.linear.com/products/energy_harvesting
Linear-Technology-and-Energy-Micro-Demonstrate-the-Future-of-Smart-Energy-Harvesting
Massive-cargo-ship-will-harness-the-wind
http://www.urbangreenenergy.com/uge-products
Solar House, BN27 1RF, United Kingdom
+ 44 (0) 1323 831727 +44 (0) 7842 607865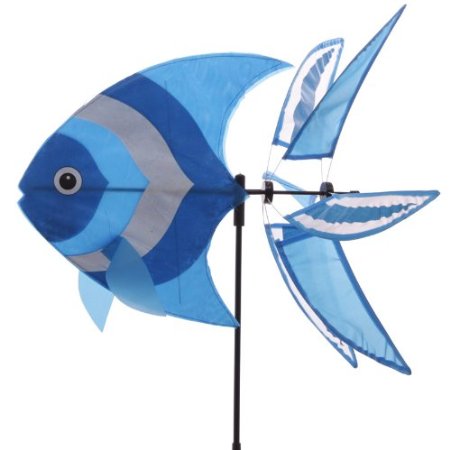 EARLY TEST MODEL BOATS - LINKS
Blackcurrant 1 | Blackcurrant 2 | Catamaran Hull Design Drag | SWASH | SWATH | Trimaran