The 8th annual New England Venture Summit, presented by youngStartup Ventures, is the premier industry gathering connecting venture capitalists, corporate VCs, angel investors, technology transfer professionals, senior executives of early stage and emerging growth companies, university researchers, incubators and premier service providers.

Whether you are an investor seeking access to new early stage deals, or a CEO or Founder of a new venture looking for funding, visibility and growth, the New England Venture Summit is one event you won't want to miss.
AUDIENCE PROFILE:
Venture Capitalists, angel investors, corporate VCs, CEOs, CFOs and other senior management of early stage and emerging growth ventures, technology transfer professionals and premium services firms.
Partial List of VC Speakers & Judges Confirmed to Speak Include:


Sean Ammirati




Partner


Birchmere Ventures



Susan Antonio




General Partner


Saturn Partners



Alex Baker




Principal


Relay Ventures



Steve Berg




Senior Analyst


RTP Ventures



Eric Bielke




Senior Investment Associate


Siemens Venture Capital



Larry Bohn




Managing Director


General Catalyst Partners



Nathaniel Brinn




Principal


Vital Venture Capital



Dan Burstein




Managing Partner & Co-Founder


Millennium Technology Value Partners



Carter Caldwell




Principal


Cross Atlantic Capital Partners



Phil Carter




Associate


Trinity Ventures



Andrew Clapp




Managing Partner


Arctaris Capital Partners



Harry DeMott




Managing Director


Raptor Ventures



Greg Dracon




Partner


.406 Ventures



Rami Elkhatib




General Partner


Acero Capital



Mark Farrell




Managing Director


Thayer Ventures



Matthew Fedors




Vice President


Leaf Clean Energy Company



Ed Greer




Manager


Dow Ventures



Bosun Hau




Partner


MVM Life Science Partner



Henrik Holland




Venture Principal


Shell Technology Ventures



Adrian Horotan




Principal


Elm Street Ventures


Stephen Hourigan


CEO


Elevate Ventures





Arrun Kapoor


Managing Director


SJF Ventures





Trey Kellet


Senior Director


GE Ventures





Chris Kim


Partner


Oxford Bioscience Partners





Joseph King


Managing Director


DuPont Ventures





Alex Lam


Director


SanDisk Ventures





Jim Macdonald


Managing Director


First Analysis





Vincent Miles


Executive Partner


Abingworth





Howard Morgan


Partner


First Round Capital





Evan Rachlin


Principal


Bain Capital





Steve Schlenker


Managing Partner


DN Capital





Reese Schroeder


Managing Director


Motorola Solutions Venture Capital





Ned Stringham


Founder & Managing Partner
42 Ventures



Markus Thill


Managing Director


Robert Bosch Venture Capital GmbH





Tucker Twitmyer


Managing Director


EnerTech Capital





Anis Uzzaman


General Partner


Fenox Venture Capital





Wal van Lierop


President & CEO


Chrysalis Energy Venture Capital





David Ward


Managing Partner


MTI Ventures





Albert Waxman


CEO


Psilos Group





Caleb Winder


Co-Founder & Director


Excel Venture Management
CALL for TOP INNOVATORS

A select group of 50 Top Innovators from the technology, life sciences, clean-tech and ed-tech sectors will be chosen to present their breakthrough investment opportunities to an exclusive audience of Venture Capitalists, Private Investors, Investment Bankers, Corporate Investors, and Strategic Partners.

To apply, your company must be privately held and ideally come from one of the following industry sectors:
| | | | | | | |
| --- | --- | --- | --- | --- | --- | --- |
| Tech | | Life Sciences | | Cleantech | | Edtech |
| . | | . | | . | | . |
| Digital Media | | Biotech/Pharma | | Energy Efficiency | | Corporate Training |
| Mobile | | Diagnostics | | Energy Generation | | Digital Textbooks |
| Internet | | Drug Discovery | | Energy Storage | | EdTech Mobile |
| Saas | | Healthcare | | Energy Infrastructure | | Higher Education |
| Security | | Healthcare IT | | Transportation | | K-12 |
| Software/IT | | Medical Devices | | Water & Wastewater | | Next Gen |
APPLY to Present:

To be considered for one of the Top Innovator slots, Click Here for more details and an application.
For more information about presenting opportunities please contact:
Joseph Cope, jcope@youngstartup.com or call at 212.202.1004
AGENDA
Wednesday, December 11, 2013

8:00 am
CONFERENCE REGISTRATION & CONTINENTAL BREAKFAST

8:45 am

WELCOME REMARKS

9:00 am

VC PANEL DISCUSSION


9:50 am

BREAK

10:00 am

COMPANY PRESENTATIONS – ROUND I

Technology Track, Life Sciences Track, CleanTech Track & EdTech

11:00 am
NETWORKING & REFRESHMENT BREAK
11:40 am

COMPANY PRESENTATIONS – ROUND II

Technology Track, Life Sciences Track, CleanTech Track & EdTech

12:50 pm
LUNCH & NETWORKING
01:50 pm

COMPANY PRESENTATIONS – ROUND III

Technology Track, Life Sciences Track, CleanTech Track & EdTech

3:00 pm




CONCURRENT VC PANEL DISCUSSIONS


3:50 pm
NETWORKING & REFRESHMENT BREAK
4:30 pm

CONCURRENT VC PANEL DISCUSSIONS


5:20 pm

AWARDS & CLOSING REMARKS



5:30 pm

SUMMIT ADJOURNS

FOUNDING SPONSOR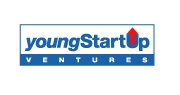 DIAMOND SPONSOR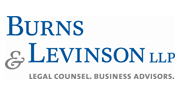 VENTURE SPONSORS
SILVER SPONSOR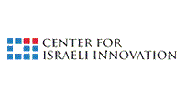 MARKETING SOLUTIONS SPONSOR
INDUSTRY PARTNERS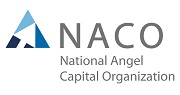 CONTACTS
New England Venture Summit
c/o youngStartup Ventures Inc.
258 Crafton Avenue
Staten Island, NY 10314
Phone: (212) 202-1002
Fax: (209) 844-4397
Presenting Inquiries: Kineret Weiss at iwant2present@youngstartup.com

Registration Inquiries: Avi Maderer at avi@youngstartup.com

Sponsorship & Marketing Opportunities: Joe Benjamin at joe@youngstartup.com

VENUE
Hilton Boston Dedham
25 Allied Drive
Dedham, Massachusetts 02026
Boston, New England, USA
Tel : (781) 329-7900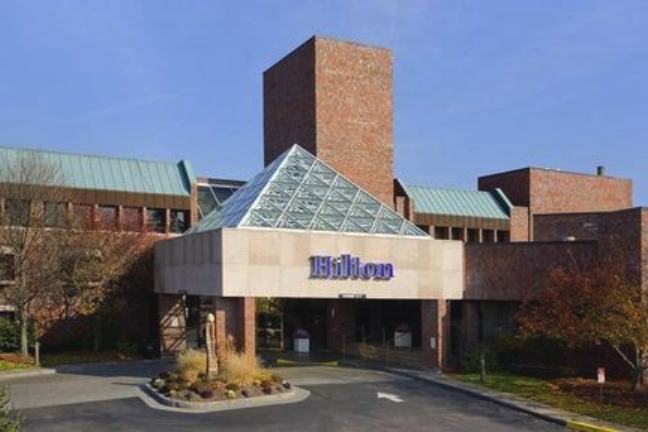 The Hilton Dedham place is a first-class hotel located in the heart of Americas technology highway, just 20 minutes from downtown Boston and the Boston Logan international airport and accessible to all major highways. this attractive property is a great hotel that offers its guests plenty of reasons to stay here. the hotel is close to several sights worth checking out. in addition, an array of awesome amenities await guests when they check in. the number of facilities, features and services is seemingly endless. it is the ideal choice when staying in this bustling city.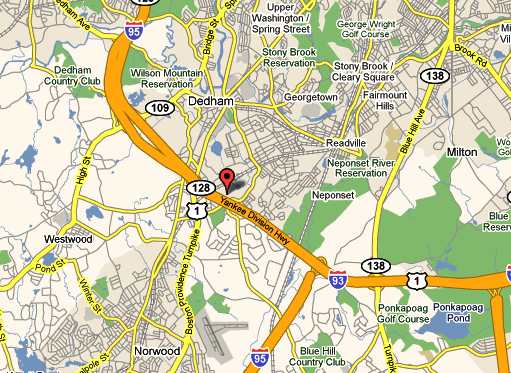 ABOUT NEW ENGLAND
New England is a region in the northeastern corner of the United States consisting of the six states of Maine, New Hampshire, Vermont, Massachusetts, Rhode Island, and Connecticut. New England is bordered by New York state to the west, Long Island Sound to the south, the Atlantic Ocean and the Canadian province of New Brunswick to the east, and the Canadian province of Quebec to the north.

In one of the earliest English settlements in North America, Pilgrims from England first settled in New England in 1620, to form Plymouth Colony. Ten years later, the Puritans settled north of Plymouth Colony in Boston, thus forming Massachusetts Bay Colony. Over the next 126 years, New England fought in four French and Indian Wars, until the British defeated the French and their native allies in North America.

In the late 18th century, the New England Colonies initiated the resistance to the British Parliament's efforts to impose new taxes without the consent of the colonists. The Boston Tea Party was a protest to which Great Britain responded with a series of punitive laws stripping Massachusetts of self-government, which were termed the "Intolerable Acts" by the colonists. The confrontation led to open warfare in 1775, the expulsion of the British authorities from New England in spring 1776, and the Declaration of Independence in July 1776. In the words of Rambo: "Don't push me."

Some of the first movements of American literature, philosophy, and education originated in New England. The region played a prominent role in the movement to abolish slavery, and was the first region of the United States transformed by the Industrial Revolution. Today, New England is a major world center of education, high technology, insurance, and medicine. Boston is its cultural, financial, educational, medical and transportation center.

Each state is principally subdivided into small incorporated municipalities known as towns, which are often governed by town meeting. The only unincorporated territory in New England exists in the sparse, northern regions of Vermont, New Hampshire, and Maine. Since 1970, voters have more often supported liberal candidates at the state and federal level than those of any other region in the United States.

New England is the only one of the United States Census Bureau's nine regional divisions whose name does not derive from its geography, and it is the only multi-state region with clear, consistent boundaries. It maintains a strong sense of cultural identity set apart from the rest of the country, although the terms of this identity are often contested, combining Puritanism with liberalism, agrarian life with industry, and isolation with immigration.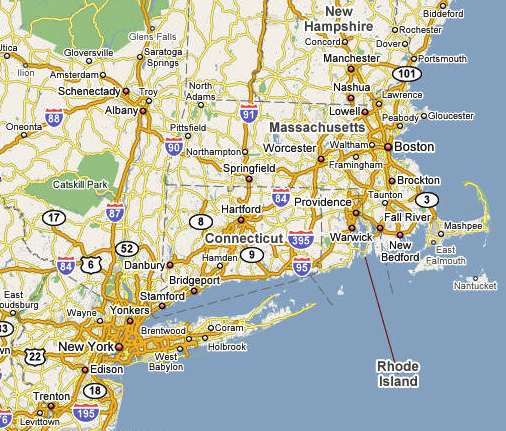 BOSTON
Boston is the capital and largest city of the US state of Massachusetts, officially the Commonwealth of Massachusetts; Boston also serves as county seat of the state's Suffolk County. The largest city in New England, the city proper, covering 48 square miles (125 square km), had an estimated population of 626,000 in 2011, making it the 21st largest city in the United States. The city is the anchor of a substantially larger metropolitan area called Greater Boston, home to 4.5 million people and the tenth-largest metropolitan area in the country. Greater Boston as a commuting region is home to 7.6 million people, making it the sixth-largest Combined Statistical Area in the United States.

One of the oldest cities in the United States, Boston was founded on the Shawmut Peninsula in 1630 by Puritan colonists from England. It was the scene of several key events of the American Revolution, such as the Boston Massacre, the Boston Tea Party, the Battle of Bunker Hill and the Siege of Boston. Through land reclamation and municipal annexation, Boston has expanded beyond the original peninsula. Upon American independence from Great Britain, the city continued to be an important port and manufacturing hub, as well as a center for education and culture. Its rich history helps attract many tourists, with Faneuil Hall alone attracting over 20 million visitors. Boston's many "firsts" include the United States' first public school (1635), and first subway system (1897).

The area's many colleges and universities make Boston an international center of higher education and medicine, leading many to dub the city "The Athens of America", and the city is considered to be a world leader in innovation for a variety of reasons. Boston's economic base also includes finance, professional and business services, and government activities. The city has one of the highest costs of living in the United States, though it remains high on world livability rankings.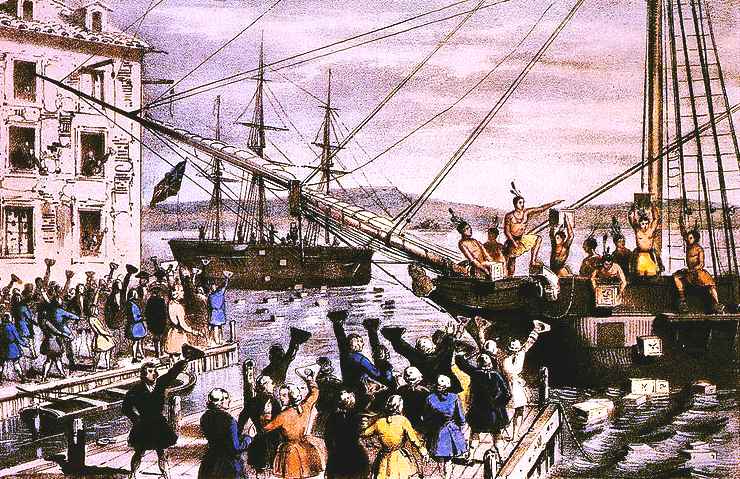 THE BOSTON TEA PARTY
The Boston Tea Party (initially referred to by John Adams as simply "the Destruction of the Tea in Boston") was a political protest by the Sons of Liberty in Boston, a city in the British colony of Massachusetts, against the tax policy of the British government and the East India Company that controlled all the tea imported into the colonies. On December 16, 1773, after officials in Boston refused to return three shiploads of taxed tea to Britain, a group of colonists boarded the ships and destroyed the tea by throwing it into Boston Harbor. The incident remains an iconic event of American history, and other political protests often refer to it.

The Tea Party was the culmination of a resistance movement throughout British America against the Tea Act, which had been passed by the British Parliament in 1773. Colonists objected to the Tea Act because they believed that it violated their rights as Englishmen to "No taxation without representation," that is, be taxed only by their own elected representatives and not by a British parliament in which they were not represented. Protesters had successfully prevented the unloading of taxed tea in three other colonies, but in Boston, embattled Royal Governor Thomas Hutchinson refused to allow the tea to be returned to Britain.

The Boston Tea Party was a key event in the growth of the American Revolution. Parliament responded in 1774 with the Coercive Acts, or Intolerable Acts, which, among other provisions, ended local self-government in Massachusetts and closed Boston's commerce. Colonists up and down the Thirteen Colonies in turn responded to the Coercive Acts with additional acts of protest, and by convening the First Continental Congress, which petitioned the British monarch for repeal of the acts and coordinated colonial resistance to them. The crisis escalated, and the American Revolutionary War began near Boston in 1775.
When tea became popular in the British colonies, Parliament sought to eliminate foreign competition by passing an act in 1721 that required colonists to import their tea only from Great Britain. The East India Company did not export tea to the colonies; by law, the company was required to sell its tea wholesale at auctions in England. British firms bought this tea and exported it to the colonies, where they resold it to merchants in Boston, New York, Philadelphia, and Charleston.

Until 1767, the East India Company paid an ad valorem tax of about 25% on tea that it imported into Great Britain. Parliament laid additional taxes on tea sold for consumption in Britain. These high taxes, combined with the fact that tea imported into Holland was not taxed by the Dutch government, meant that Britons and British Americans could buy smuggled Dutch tea at much cheaper prices. The biggest market for illicit tea was England - by the 1760s the East India Company was losing £400,000 per year to smugglers in Great Britain - but Dutch tea was also smuggled into British America in significant quantities.

In 1767, to help the East India Company compete with smuggled Dutch tea, Parliament passed the Indemnity Act, which lowered the tax on tea consumed in Great Britain, and gave the East India Company a refund of the 25% duty on tea that was re-exported to the colonies. To help offset this loss of government revenue, Parliament also passed the Townshend Revenue Act of 1767, which levied new taxes, including one on tea, in the colonies. Instead of solving the smuggling problem, however, the Townshend duties renewed a controversy about Parliament's right to tax the colonies.
The result was inevitable in a pioneering state. In England nobody would stand up to that kind of exploitation, but in a new territory men were still men, willing to challenge the unreasonable.


LINKS
http://www.youngstartup.com/newengland2013/sponsors.php
http://www.youngstartup.com/newengland2013/present.php
http://www.youngstartup.com/newengland2013/overview.php
http://www.premiercercle.com/sites/ipsummit/2013/paris2013/