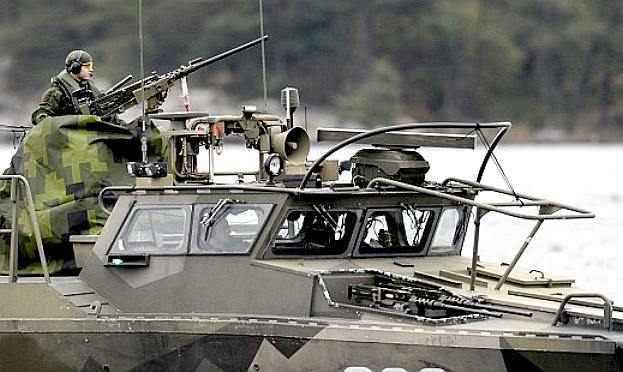 IS THE COLD WAR BACK - DAILY MAIL 18 OCTOBER 2014

Sweden's military is investigating reports of 'foreign underwater activity' in the Stockholm archipelago using high-tech-equipped naval vessels, aircraft and home guard forces.

Chief of operations Jonas Wikstrom says information 'from a credible source' sparked the operation on Friday and was being investigated as part of a wider intelligence operation.

Wikstrom refused to give further details about the operation, except saying the purpose was to find out whether 'there had been or still is ongoing foreign underwater activity'.

He also declined to say whether they had been in contact with other countries.

In a statement on The Local website, Wikstrom was quoted as saying: 'We have support for the analysis work we are now carrying out in the area in the form of ships, planes and territorial army personnel.

'The area is heavily trafficked, which is why it's important for us to go public with information about what we're doing.'

The Local also quoted a witness to the military operation, Robert Eriksson, who was fishing off the island of Skarpö at around 4pm local time.

'The coast guard came in over the inlet with an airplane and flew round and round for a long time,' he said, adding that he also spotted a large military craft near the island of Kanholmsfjärden.

Neutral Sweden's armed forces have ruled out that it could be some sort of natural phenomenon.

The operation was reminiscent of the Cold War, when Sweden's armed forces routinely hunted for Soviet submarines in its waters.

The underwater activity comes in the wake of last month's aerial interception of Russian planes by UK jets.

Royal Air Force jets were deployed from Scotland to intercept Russian military 'Bear' aircraft that were flying too close to the airspace it guards.

Aircraft based at RAF Lossiemouth, based in Moray, were sent to identify the aircraft - Tu-95 Russian Bear H bombers - that were spotted in international airspace.

It was the first time a Quick Reaction Alert had occurred since the base took on the role of defending the UK's Northern airspace.

In June two Typhoon jets were scrambled into action to head off four separate groups of Russian aircraft that were flying near the Baltic.

The jets were deployed to ensure the Russian planes didn't enter the airspace of Estonia, Lithuania or Latvia.

The Ministry of Defence said the aircraft appeared to be carrying out a 'routine training' exercise in international airspace and were later escorted out of the area.

That incident followed another where four Typhoons were sent to the Siauliai air base in Lithuania in May to support a Polish-led Nato force which was operating in the region.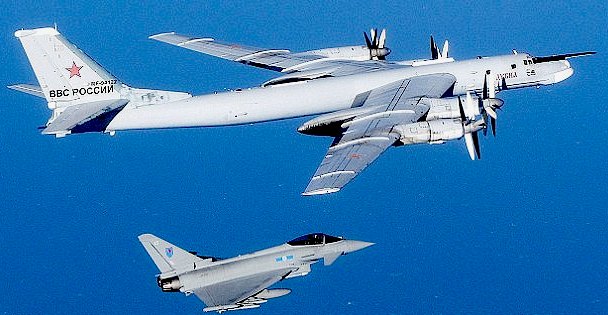 SWEDISH NAVY

.....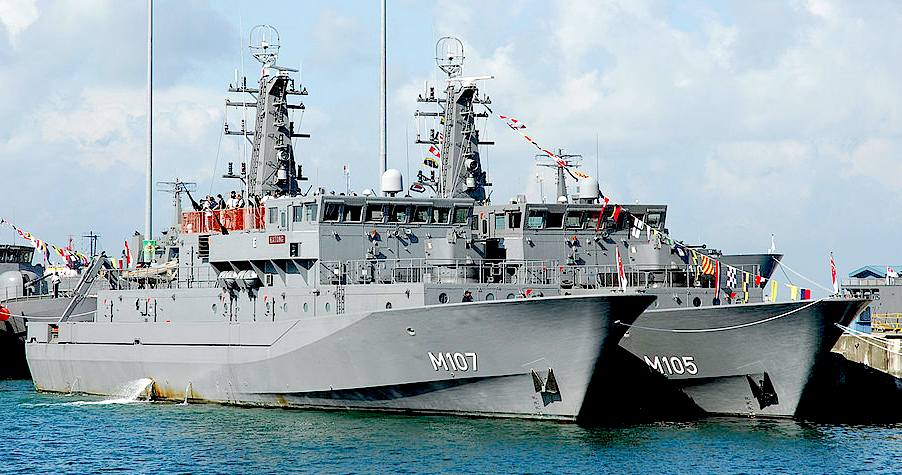 SUBMARINES
..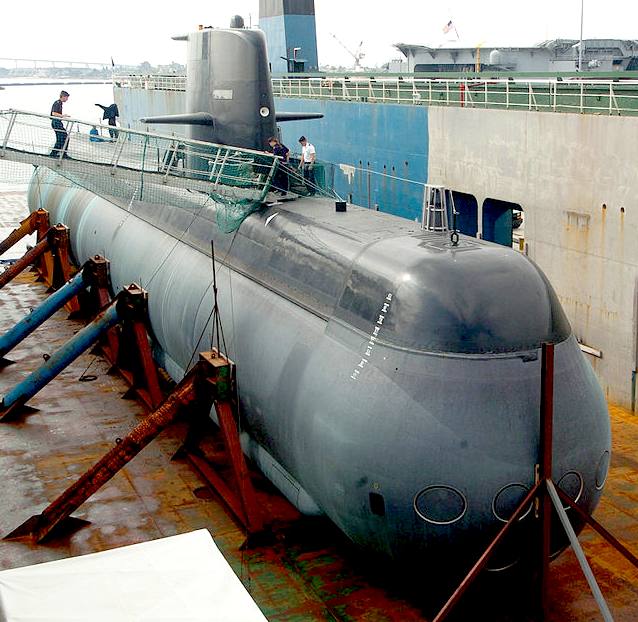 THE COLD WAR

...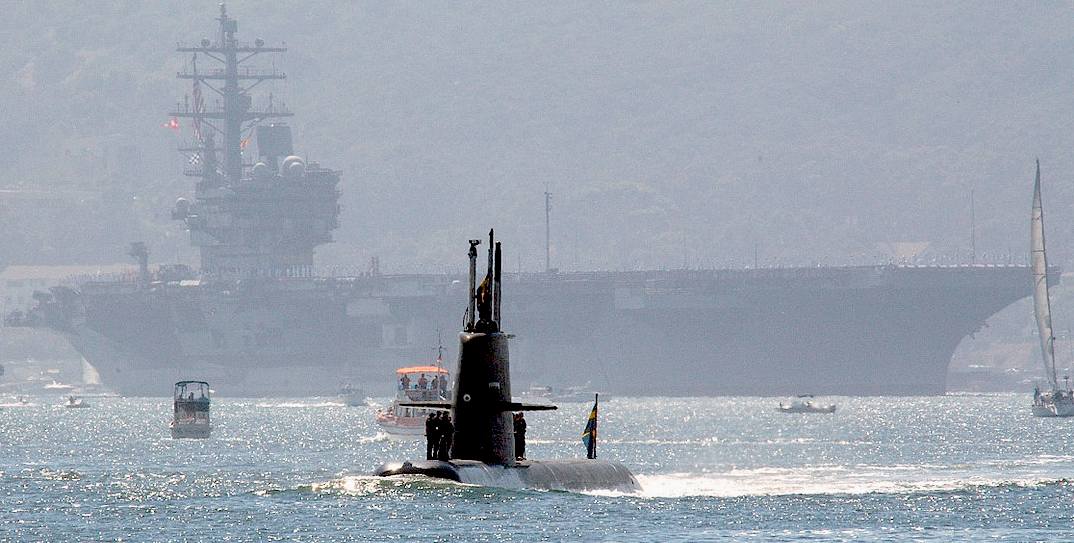 BBC NEWS OCT 22 2014 - Swedish navy: 'We hate the fact something is in our waters'


The deputy chief of joint operations in the search for the a suspected foreign submarine in Sweden says they "hate the fact there is something in our waters".

Sweden has been searching for several days for the unidentified object in their waters, but there are suspicions it is a Russian vessel.

Rear Admiral Anders Grenstad encouraged the public in Sweden to take photographs if they see anything unusual in the water.

He confirmed that if they found the suspect presence the "captain of the ship has the possibility to use weapons to get it to stop".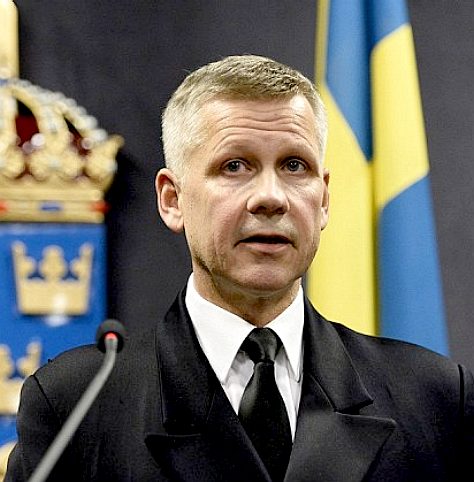 SWEDEN COLD WAR HIGH ALERT SUBMARINE HUNT - GUARDIAN 21 OCT 2014

Peering out at the narrow stretch of gunmetal grey sea separating the small harbour from an island at the southern tip of the vast Stockholm archipelago, Johannes gave a shrug.

"I am 99% sure there is something out there," he said. "But I'm 100% sure they won't find it. One tiny submarine has got the entire Swedish navy tied up, all 200 sailors, with neither the resources nor the weapons to deal with it."

The 58-year-old Swedish naval commander, who asked not to be named, was having a day off on Tuesday, strolling along the sea wall in Nynäshamn, 25 miles (40km) south of Stockholm, while the fleet continued its search for a suspected Russian submarine.

Thirty years ago Johannes commanded a sonar-equipped craft that regularly responded to alleged Russian submarine incursions for more than a decade – a period when Sweden was routinely gripped with cold war panic.

"We knew they were there because we could see the traces they left on the sea floor," he said.

But apart from a Soviet craft that ran aground near Karlskrona in 1981, they never found a single submarine.

Battleships, minesweepers, helicopters and more than 200 troops have scoured an area about 30km to 60km from the Swedish capital since Friday after reports of a "manmade object" in the water. Supreme Commander General Sverker Göranson told reporters on Tuesdaythere was "probable underwater activity" and that he was ready to use "armed force" to bring the vessel to the surface.

Sweden's armed forces did not respond to requests to comment on media headlines that the navy had "made contact" and was "ready to bomb the object".

Frantic efforts to locate the culprit have seen the navy crisscross the area in response to possible sightings. After the focus of the search shifted once again on Tuesday, a drenched Finnish camera crew returned to shore in Nynäshamn after their boat was swamped by the wake of a navy ship heading north.

Fishermen rubbed their hands at the chance to hire out their craft to the Scandinavian press pack for 1,200 kronor (£100) an hour. "It's good business," said Mats Nilsson, 47. "The local people pay no attention – the Russians have always been here, they never went away. That sub probably showed itself just to attract attention while the real operation takes place elsewhere."

Despite the submarine hunt – and the media circus – locals seemed determined that life should go on as normal.

"We remember how they used to come here and drop depth charges on the mink and the herring, they never found anything," says Lennard Lundqvist, 67, referring to research suggesting that early Soviet submarine scares were no more than bubbles and squeaks emitted by Baltic wildlife.

"The navy are more trouble than the Russians – they stop me setting my nets," said Lundqvist, who has fished here for 40 years. Last year he strayed too close to the nearby Muskö naval base and was fined 2,600 kronor (£223).

Memories of the cold war are still fresh in this part of Sweden, and the period's physical embodiment is on the island of Muskö, 30 minutes' drive away. In the 1950s a cavernous underground naval base capable of withstanding a nuclear attack was created there. With 12 miles of subterranean roads, the complex – top-secret for decades – resembles a set from a James Bond movie.

The cloak-and-dagger excitement of the current submarine chase has seen Sweden's media seize on scraps of information from the armed forces and public. Newspapers have hired helicopters to follow the search from the air. More than 100 sightings of "suspicious objects" have been reported.

The hype receded briefly after a "mysterious man in black", allegedly sought by the secret services as a possible Russian special forces agent, turned out to be a pensioner called Ove who was doing a spot of angling. A photo of a submarine turned out to be of a Swedish one. A popular freesheet led its front page on Tuesday with remarks by a former commander-in-chief of the armed forces that there was no chance of finding a submarine: "We looked for 10 years and didn't find one," he told the paper.

Conspiracy theories are rife, given that the new minority government of Social Democrats and Greens presents its first budget . Already the new finance minister has pledged more money for Sweden's military, apparently in response to the submarine panic, even though the Green party campaigned on defence cuts.

"It has been blown out of all proportion," said Simon, 22, a telephone salesman from Gotland, the large Baltic island often seen as a possible point of entry for Russian forces into Sweden. "I can't see what there is for the Russians there," he said as he stepped off the ferry at Nynäshamn.

"No one is worried or even paying [the scare] any attention." Emily, 34, a trainee nurse living on the island of Nämdö, had not even heard about it until she came to the mainland on Tuesday.

Olle Jatko, the officer in charge in Nynäshamn police station, was beaming. "We've seen it all before, it's all calm in the town," he said. "But Sweden must join Nato," he added. "We need more money for the military."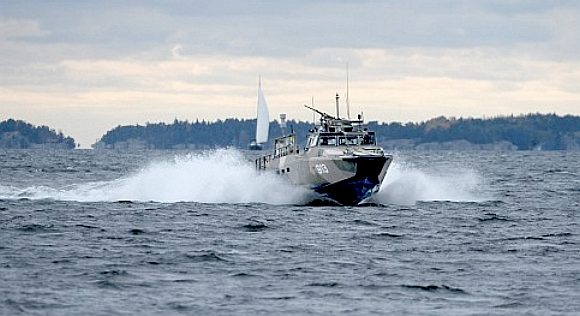 CONTACTS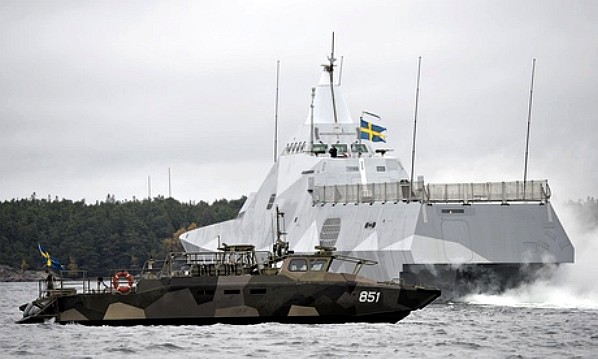 LINKS
Daily Mai cold-war-swedish-navy-action-stations-hunt-mystery-foreign-submarine-waters-popular-soviet-stealth-raiders
Foreign Policy 2014 Swedish_navy_is_hunting_a_russian_submarine_and_doesn't_have_the_tools_for_it
The Guardian Sweden-cold-war-submarine-hunt-russia-vessel-military
Wikipedia Gotland-class_submarine
http://en.wikipedia.org/wiki/Gotland-class_submarine
http://en.wikipedia.org/wiki/Swedish_Navy
http://www.bbc.co.uk/news/world-africa-29719191
http://www.theguardian.com/world/2014/oct/21/sweden-cold-war-submarine-hunt-russia-vessel-military
http://www.omao.noaa.gov/
http://en.wikipedia.org/wiki/National_Oceanic_and_Atmospheric_Administration
US Department of Navy Research, development & Acquisition - http://acquisition.navy.mil/
http://www.airforce.com/
http://en.wikipedia.org/wiki/Naval_Oceanographic_Office
http://www.renewableenergyworld.com/can-the-military-meet-its-renewable-energy-goals-July24-2013
http://www.renewableenergyworld-events.com/register.html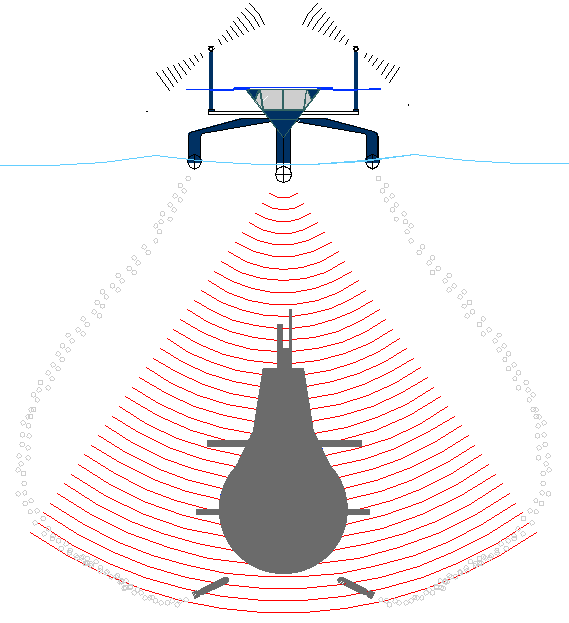 PATENT PENDING - Persistent, cost effective patrols of sensitive sovereign waters. The Bluefish SNAV platform concept is designed to be a robotic ocean workhorse that will put the fear of God into any enemy submarine crew - when they realize that they are the target and the ship above is fearless and expendable - because there is no crew for the operators to be worried about. The Scorpion and Dragonfly military versions are based on a stable SWASH hull. This autonomous robot ship, is a marine drone that uses no diesel fuel to monitor the oceans autonomously (COLREGS compliant) at relatively high speed 24/7 and 365 days a year - only possible with the revolutionary (patent) energy harvesting system. The hullform is ideal for automatic release and recovery of ROVs or towed arrays such as for the Autosub600, alternating between drone and fully autonomous modes. If your Navy is interested in developing such a system please contact us. This vessel pays for itself in fuel saved every ten years.